When Jacob Wetterling stepped out of his home to visit a local video rental store on October 22, 1989, his mother, Patty Wetterling, had no idea it was the last time she would see her son alive. As fate would have it, Jacob, his brother, Trevor Wetterling, and their friend, Aaron Larson, were ambushed by Danny Heinrich on the way back home. Although the assailant allowed Aaron and Trevor to escape, Jacob was abducted, sexually abused, and murdered in cold blood. Hulu's 'Still Missing Morgan' talks about the young boy's kidnapping and portrays how the ordeal affected his family. Let's study the details and find out where Patty is at present, shall we?
Who is Patty Wetterling?
Patty Wetterling resided with her family in St. Joseph, Minnesota, at the time of Jacob's murder. A loving mother of four, she shared an intimate bond with her children and was described as a generous woman who never hesitated to help others in need. Patty also prioritized her children above everything else, and people who knew her talked about her amicable nature, which allowed her to treat everyone kindly. Yet, no one had any idea about the tragedy that would change her life for the worse.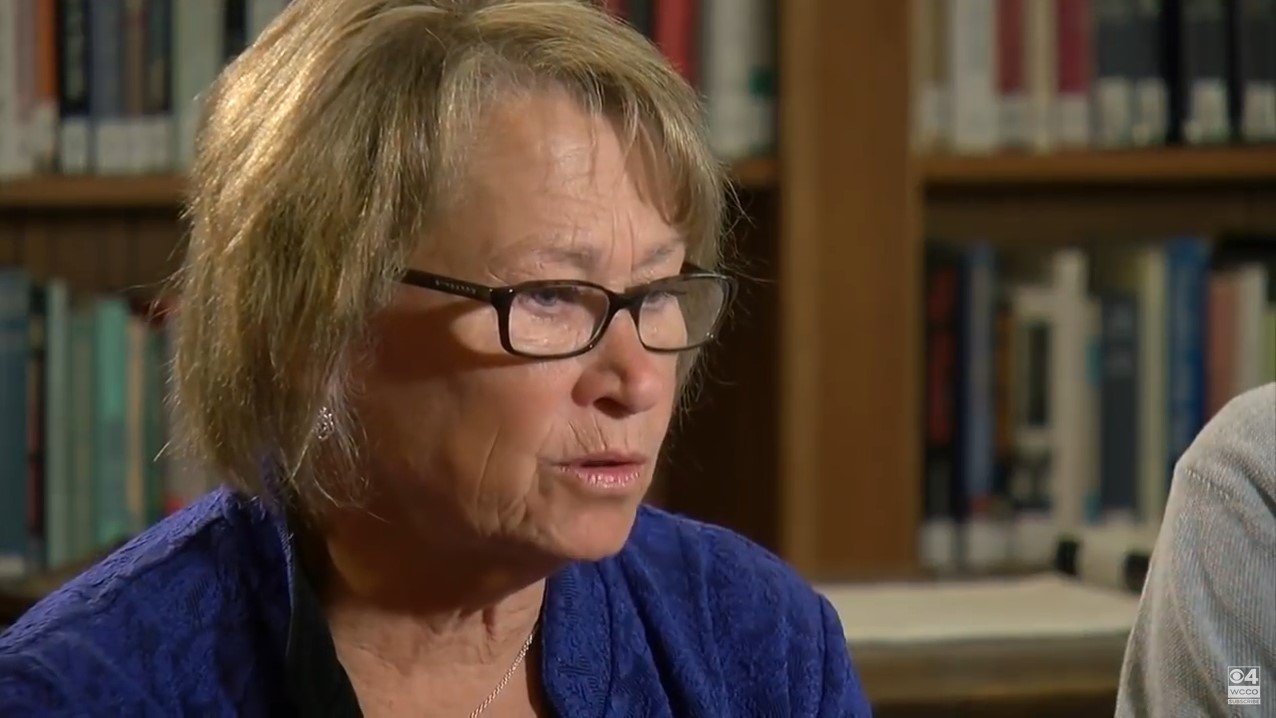 On October 22, 1989, Jacob, Trevor, and Aaron were returning from a local video rental store when Danny Heinrich ambushed them. He initially coerced the children to throw their bikes into a ditch and lie face down on the road. Danny then asked each kid his age and allowed Trevor to run away. Subsequently, the assailant forced Jacob and Aaron to show him faces, and while the latter was asked to run without looking back, Danny abducted Jacob, forced him into his car, and drove away. Reports mention that the young boy was threatened with a gun and driven to a secluded location where his kidnapper sexually abused him.
Later, the accused claimed that he intended to let Jacob go, but a police siren spooked him, and he shot the 11-year-old to death. Naturally, Patty was devastated when she learned of Jacob's abduction and immediately informed the police about the incident. While law enforcement officials used every facility and left no stone unturned in the search, the heartbroken mother cooperated with the investigation in every way possible. Still, with no leads or witnesses to help the police, the case witnessed no progress in the coming years.
Where is Patty Wetterling Today?
Even though Patty knew that law enforcement officials were doing everything possible to bring Jacob home, she could not leave everything to chance. She was determined not to let anyone else face her son's fate. Hence, just four months after he went missing, Patty started the Jacob Wetterling Foundation, a non-profit through which she began educating parents, guardians, and children about child safety. She even began advocating for other missing children as well as their families. Besides, in 1999, she penned an open letter to Jacob's abductor, hoping it might provide the police with a new lead to work on.
Jacob's disappearance left Patty heartbroken, and while she knew that the sex offender registry laws were to blame, changing them from outside the system would be impossible. Thus, she gathered the support of the Minnesota Democratic-Farmer-Labor Party and fought for the Minnesota Sixth District seat on their ticket in 2004 and 2006. Although Patty eventually lost both elections, she did not let such a minor setback affect her as she continued working for the Jacob Wetterling Foundation.
On top of it, Patty advocated for and helped pass the Jacob Wetterling Crimes Against Children and Sexually Violent Offender Registration Act. It requires people convicted of criminal acts against minors to register their address with law enforcement for ten years after release or parole. Additionally, she appeared on several television programs to share her experience, worked as a public speaker, and held the position of Sexual Violence Prevention Program Director in the State of Minnesota from July 2007 to May 2015. On the other hand, in 2016, Danny Heinrich admitted to Jacob's murder and led police officials to his body.
Surprisingly, the plea deal prevented authorities from prosecuting Danny for murder, and he pled guilty to a single charge of possessing child pornography images. Regardless, Patty made it a point to attend his trial hearing and was relieved to learn that the judge sentenced him to 20 years in federal prison in 2016. Currently, she is married to Jerry Wetterling, and the couple lives in St Joseph, Minnesota. While Patty still advocates for child safety through the Jacob Wetterling Foundation and the Jacob Wetterling Resource Center, she is also on the board of directors for the National Center for Missing and Exploited Children. We wish her the best in all her future endeavors.
Read More: Jared Scheierl Now: Where is Kidnapping Survivor Today?