Created by Francesca Delbanco and Nicholas Stoller, 'Platonic' is an Apple TV+ comedy-drama series that reunites Stoller with the 'Neighbors' series actors Seth Rogen and Rose Byrne. Even though they don't play spouses as they do in the 'Neighbors' films, Rogen and Byrne's easy and engaging chemistry easily translates to the show's narrative, where their characters share the eponymous type of friendship. In episode 7, titled 'Let the River Run,' Sylvia (Byrne) goes back to work and struggles to connect with her fellow associates. Meanwhile, Will (Rogen) learns that his partners are throwing a launch party for something he doesn't support. Here is everything you might want to know about the ending of 'Platonic' episode 7. SPOILERS AHEAD.
Platonic Episode 7 Recap
The episode begins with Sylvia, already awake before the alarm, ready to start her first day at work. As she has breakfast with her family, liquid gets splashed on her skirt, and Sylvia has to use a hair dryer on the spot. She drops off her children at school and proudly tells the school staff that it will be her mother-in-law who will pick the children up. Meanwhile, Charlie (Luke Macfarlane) can't be happier that his wife has gone back to work. But his interaction with Stewart reminds him how tough life for an associate is, and as Sylvia has rejoined the workforce as an associate in a law firm where all the associates are likely several years younger than her, he becomes increasingly concerned.
Sylvia's first day at work goes less than perfectly. Her excitement about rebooting her professional life quickly ebbs away because of the work pressure. She feels disconnected from other associates because of the age difference and ends up offending one of them. Later, while she is copying documents and dozing, her head hits the portrait of Kirk Friedkin behind her, and it falls from the wall. Discovering that there is a tear in the painting, Sylvia starts to panic and tries to fix it by herself. When that doesn't work, she calls Will.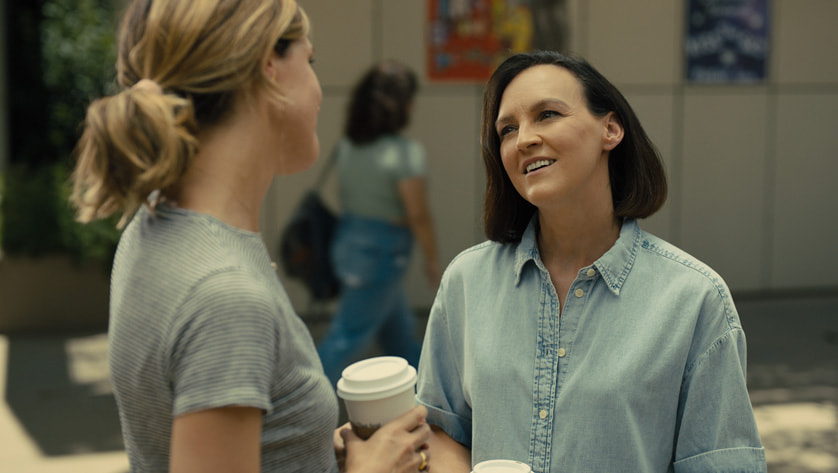 Will's day has gone relatively better up until that point. He comes up with a new brew, which his partners like but become reluctant to make it available for customers after learning that it took him 60 dollars to make a bottle. Ultimately, they come to a compromise. Reggie and Andy agree to sell it according to Will's plan. He wants to charge less than 10 dollars per bottle and hopes that it would build a positive reputation for Lucky Penny. If that doesn't work, they will switch to what Reggie wants to do: sell the beer for 100 dollars a bottle. Will's co-partners pretend to give him a day off, but they prepare to host a launch party for Omar's new kombucha brand, Daa Booch.
After Will arrives, and his attempts to fix the painting only make it worse, he convinces Sylvia that they need to ask his former wife, Audrey, for help. Audrey is involved in the art world, and she and Will clearly now have a better relationship from the last time she appeared on the screen.
Platonic Episode 7 Ending: Does Sylvia Get Fired?
Yes, Sylvia gets fired from her new job only on the second day. Audrey takes them to an artist she knows — an anti-establishment, heavily conceited rabble-rouser who goes by the moniker Lord Rotero, though his real name is Gregory. Seeing the painting, Lord Rotero immediately starts going off on how the portrait is the perfect representation of the evilness of capitalism and how they can improve it, prompting Sylvia to plead to him to recreate it as it originally was. Eventually, when she and Will return to pick up the painting, they discover that Lord Rotero has recreated Friedkin's painting identically, except for the addition of a phallic nose.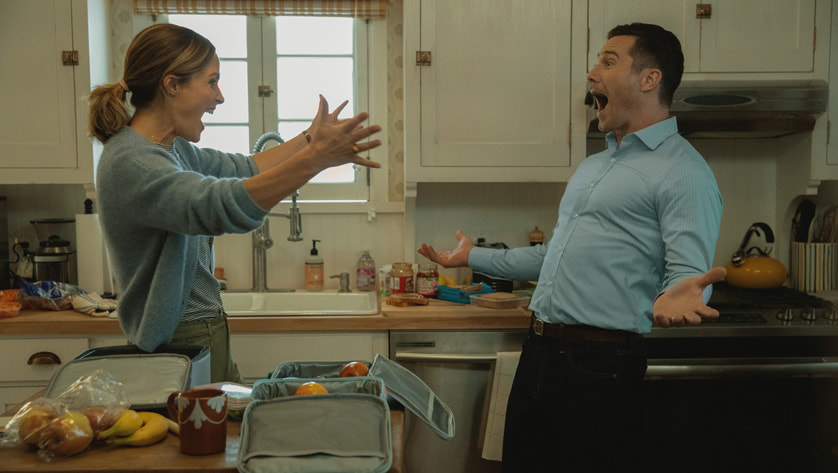 The following morning, Sylvia is called into the HR office and learns there is video footage of what happened. The conversation initially leads Sylvia to believe the HR person understands her situation and that she can go back to work. But Sylvia is later told in explicit terms that she is indeed fired. That inner troll which has re-emerged after she and Will have become friends again prompts her to pack her things slowly, frustrating the HR person. But as Sylvia leaves, one can clearly see panic etched across her face.
Charlie's reaction to Sylvia's firing will likely be an important component of the plot in the coming episode. Although he seems to have lost some of his insecurities about his wife's relationship with Will, he might question why Sylvia didn't contact him instead of Will. After all, he knows Friedkin personally and could have helped her in that situation.
Why Don't Andy and Reggie Tell Will about Daa Booch?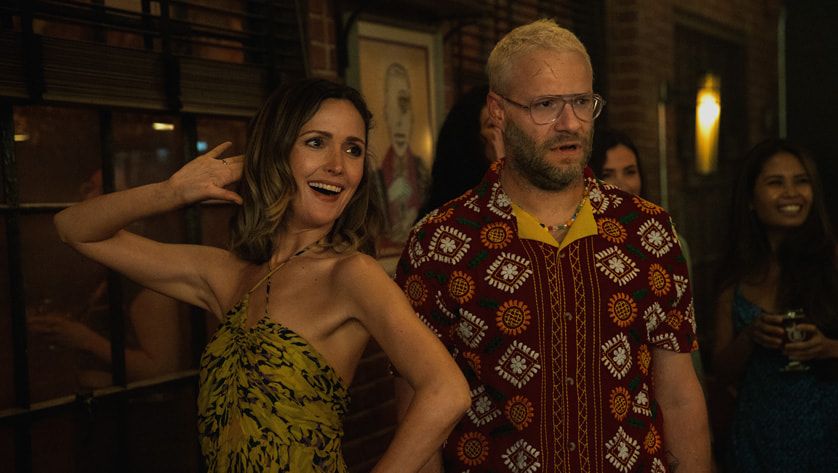 Will and Lord Rotero are similar in more ways than one. There is a reason they become fast friends and start calling each other "my man." Just as Lord Rotero is a snob about the art world, Will feels the same about fermentation and brewing. Andy and Reggie know this, and they know how much Will dislikes the idea of fermented sugared tea. So they went with Omar, who is effectively Will's assistant at the brewery and doesn't have his prejudices.
Read More: Is Emily Kimball's Peyton Leaving Platonic?