ABC's '20/20: Taken in the Night' chronicles the heinous abduction and murder of 12-year-old Polly Klaas from her maternal home in Petaluma, California, in late 1993. Her death played a significant role in garnering support for the enactment of California's "three-strikes law" targeting repeat offenders and the introduction of the Involuntary Civil Commitment Act aimed at sex offenders and predators. If you wish to learn more about the case, including the killer's identity, we've your back. Let's begin then, shall we?
How Did Polly Klaas Die?
Polly Hannah Klaas was born to Marc Klaas and Eve Nichol in San Francisco in San Francisco County, California, on January 3, 1981. However, her parents had been separated when she was three. Bright, pretty, and sassy, she excelled in her studies and made friends quickly. The seventh grader at Petaluma Junior High School lived in her maternal residence on Fourth Street in Petaluma in Sonoma County, California, in late 1993. Polly's brother, David Klaas, laughed as he fondly recalled she had been the "most spirited, dramatic person" he knew.
On October 1, 1993, Polly hosted a slumber party for her two friends — Kate McLean and Gillian Pelham. Reports cited her mother and her younger sister, then six, were asleep in a nearby room. The young girls were playing a board game when a shocking event unfolded. At approximately 10:30 pm, an inebriated perpetrator forcibly entered their bedroom, wielding a knife he had taken from the Klaas family's kitchen. He claimed he had no harmful intentions and was solely seeking money.
The abductor restrained Polly's friends, covered their heads with pillowcases, and instructed them to count to 1,000 before abducting the 12-year-old. Reports estimate that 4,000 volunteers helped search for Polly in October and November 1993 after her panicking mother called 911 to report her young daughter had been abducted by a stranger at knifepoint. Extensive air and ground searches spanned a vast area of 5,000 square miles. A staggering 60,000 tips were phoned in, and authorities pursued 12,000 actionable leads.
In a groundbreaking moment as the first child abduction case to heavily utilize the Internet, Polly's image circulated an astonishing 2 billion times across the globe. Additionally, 54 million hard copies of her missing poster were printed and distributed. The outpouring of support in the form of donations reached $250,000 within the initial 30 days, and this figure surged to approximately $450,000 after two months. This is around the same time Polly's body was found near US highway 101, about 35 miles north of her home, on December 4.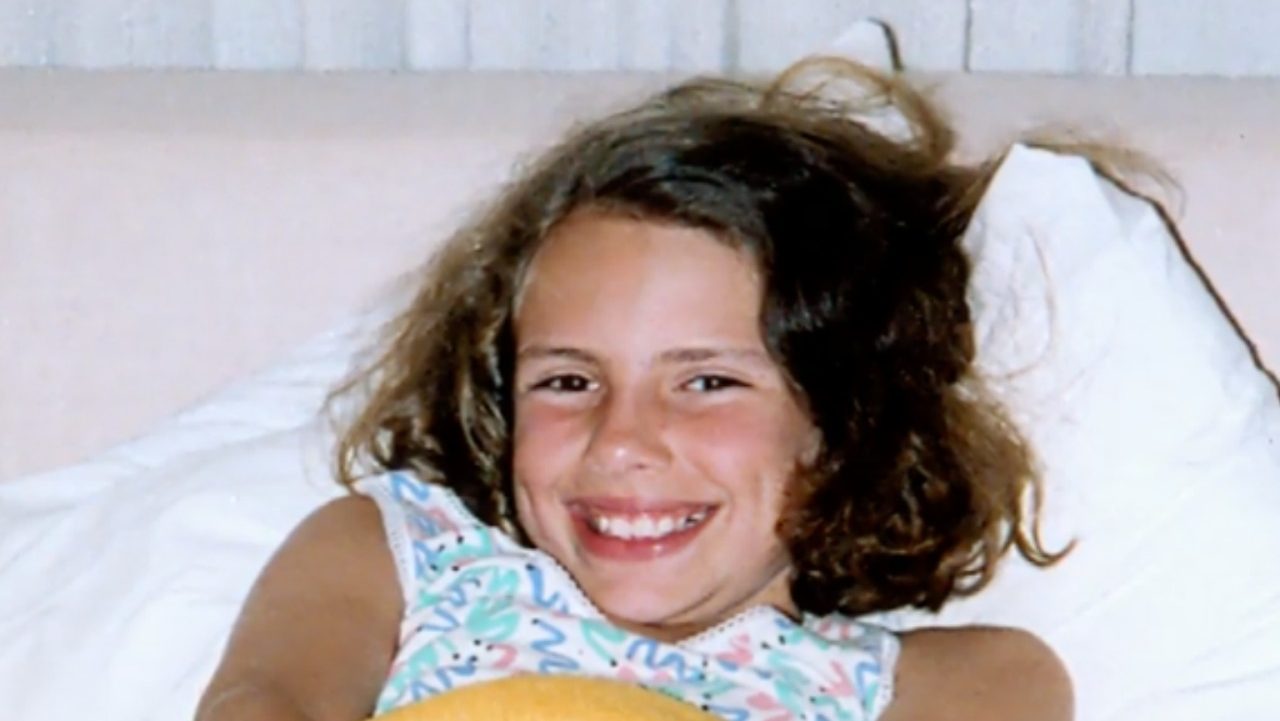 Her decomposed remains had been buried in a shallow grave in Cloverdale, California. The gravesite was about 20 air and 30 road miles from the original search site. The coroner reported she had been strangled, but due to the degree of decomposition, they couldn't tell if there had been any sexual assault. Over 1,500 mourners bid farewell to Polly on December 9, honoring her short-lived life. Erstwhile President Bill Clinton sent a message of sympathy to the parents while famous singer Joan Baez sang "Amazing Grace" in the presence of other important dignitaries.
Who Killed Polly Klaas?
Within half an hour of the kidnapping, the Sonoma County Sheriff's Office swiftly issued an all-points bulletin (APB) containing details about the suspect. However, this critical broadcast was limited to Sonoma County Sheriff's Channel 1, which later proved a pivotal but tragic factor in the unfolding events. The episode showed how an observant babysitter en route to her residence encountered a suspicious vehicle wedged in a ditch on her employer's private driveway in the early hours following the abduction.
The incident occurred in a rural expanse near Santa Rosa, approximately 20 miles north of Petaluma. Reacting promptly, she contacted the property owner, Dana Jaffe, who, alarmed by the situation, chose to depart with her daughter, then 12. While driving down the lengthy driveway toward Pythian Road, Dana crossed paths with a man named Richard Allen Davis, unbeknownst to her at the time. Subsequently, upon reaching a service station, she dialed 911, prompting the dispatch of two deputies to the scene.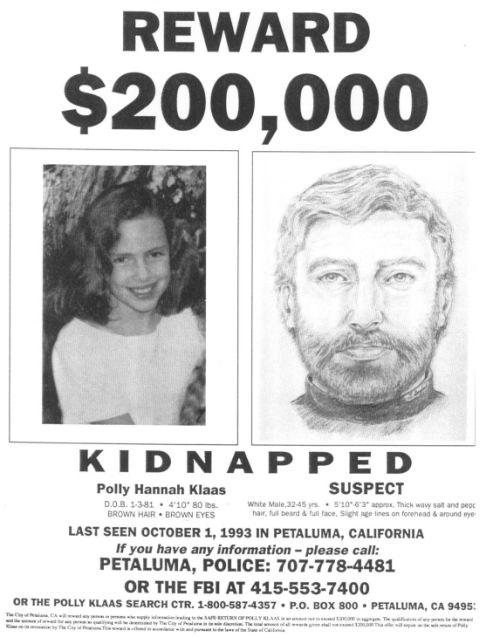 Remarkably, these deputies remained unaware of the kidnapping or the suspect's description due to their reliance on Sonoma Valley units being tuned to Channel 3. Nevertheless, they decided to inspect Richard's driver's license and license plate number, which regrettably yielded no indications of any outstanding warrants or legal concerns. A unique circumstance emerged as the deputies sought to convince the property owner to execute a citizen's arrest for trespassing — a misdemeanor under California law.
Consequently, Dana was required to accompany the deputies to the vehicle to effect the arrest, leading to his apprehension. However, she declined to take this course of action. Facing an impasse, the deputies requested a tow truck to extricate Richard's vehicle from the ditch. In the interim, they conducted a thorough search of the car but failed to uncover any evidence hinting at the presence of others. The only transgression they noted was an open container of beer, though this was not illegal as he was not driving then.
Before allowing Richard to depart, the deputies instructed him to dispose of the open container, documented his information on a Field Interrogation (FI) card, and filed the report. Meanwhile, Polly's family, friends, thousands of community members, and law enforcement officials conducted a massive hunt for the kidnapped girl. A breakthrough came on November 28, 1993, when Dana Jaffe revisited her premises following partial clearing by loggers. During this inspection, she discovered items that raised suspicions of their connection to the kidnapping.
Without hesitation, she contacted the sheriff's department to report her findings. Among the uncovered objects was a torn pair of ballet leggings, which matched the other part of the leggings previously collected as evidence on October 1 by the FBI Crime Laboratory. Delving further into records, authorities revisited the earlier contact with Richard in the vicinity, facilitated by the FI card filed by the Sonoma County deputies.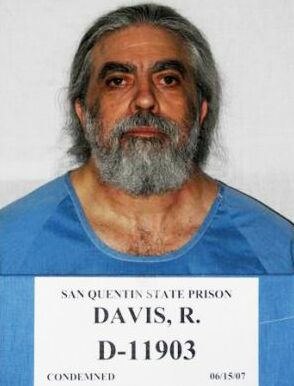 This discovery unveiled Richard's identity, and he was subsequently linked to Polly's abduction when a palm print at the kidnapping site was positively connected to him. This connection was previously elusive due to the print's poor quality. Armed with this new evidence, the Sonoma County Sheriff's Department, in collaboration with the Petaluma Police and the FBI, initiated an intensive search of the property and the Pythian Road area. These efforts transpired amid challenging weather conditions, with heavy rainfall complicating the task.
Meanwhile, Richard remained under surveillance near Ukiah, California. However, as the initial search and surveillance yielded no substantial results, authorities apprehended him for involvement in Polly's abduction. Under intense interrogation and learning how physical evidence determinedly connected him to the crime, Richard led the police to Polly's grave. He was convicted on June 18, 1996, of first-degree murder with four special circumstances (robbery, burglary, kidnapping, and attempted lewd act on a child) and sentenced to death.