A Courtney A. Kemp creation, 'Power Book II: Ghost' is the second entry in the sprawling 'Power' franchise and revolves around Tariq St. Patrick (Michael Rainey Jr.), the son of James St. Patrick, the protagonist of the original series. Although Tariq kills his father, his mother takes the blame, hoping her son will have a normal life. However, Tariq soon discovers that it is nearly impossible to flee the ghosts of his past.
In season 3 episode 5, titled 'No More Second Chances,' Tariq, Brayden, and Effie travel to Italy as new avenues in their lives open up. Having discovered the truth about Zeke's murder, Monet makes certain decisions. In the aftermath of Whitman's death, the other law enforcement officers wonder whether they are following. Here is everything you need to know about the ending of 'Power Book II: Ghost' season 3 episode 5. SPOILERS AHEAD.
Power Book II: Ghost Season 3 Episode 5 Recap
The episode begins with Sullivan visiting the Tejada home to investigate Whitman's death. In those last few weeks, Whitman's actions became quite unhinged, but he was a police officer, and his death suddenly made New York's finest worry about their own safety. When they are alone, Monet assures Davis that she will not jump to conclusions, referring to the evidence he brought to her that implicated Lorenzo as Zeke's killer. However, it is quite clear that she is very much suspicious of her husband.
Meanwhile, at Stansfield, the students discuss whether America is the land of rebirth, redemption, and reinvention. Rashad is there to help the student navigate through the topic. Tariq asks him to find out from his Fed connections whether International Guap was involved in Zeke's killing. This was the man that Cane claimed killed Zeke, and Monet tasks Tariq to find out the truth. Tariq later lets Monet know that it couldn't have been Guap as he wasn't in New York at the time.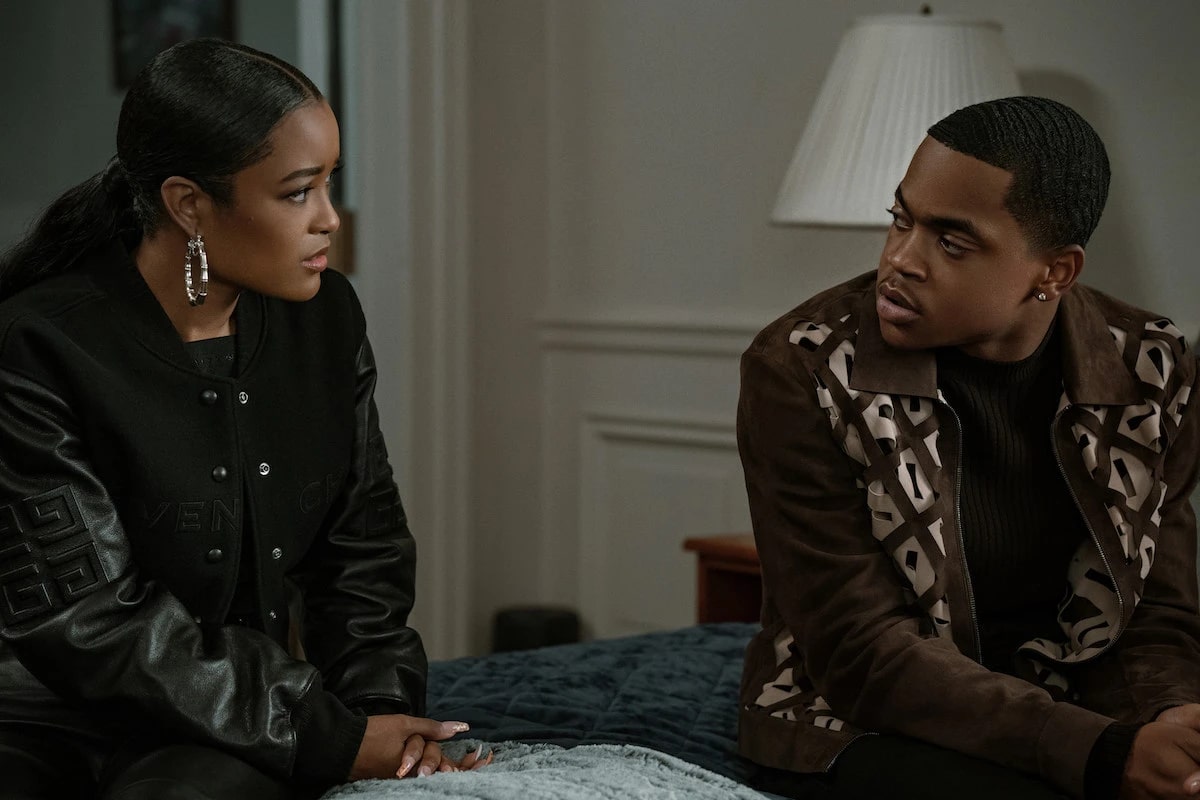 As Weston Holdings convinces RSJ to invest in the Italian AI company GX6, the multi-billionaire forces Lucas to hand over the negotiation to him and the younger members of the farm — Tariq, Brayden, and Kiki. Tariq also convinces RSJ to bring Effie along with them because of her background in tech. During the meeting with GX6 executives, RSJ, Tariq, and the others let them know that they are aware of the issues the brand is having in its attempt to get an American patent. With the promise to solve the issue within days, they compel GX6 executives to sign a deal that significantly favors RSJ.
However, as Tariq and Effie venture out into the city together to celebrate the success and enjoy their trip to Italy, they are approached by Noma and Obi. They have found out with whom Tariq and the others have come to Italy and want them to use the connection to get into the home of a man named Lombardi, one of Noma's biggest competitors in the arms business, and retrieve a listening device that Mecca planted.
Even though Effie retrieves the device, Lombardi's people capture Brayden, prompting Tariq to work with Noma and set a trap for Lombardi. Ultimately, Lombardi is killed, and Brayden is rescued. Effie reveals that she has found a photo of Noma with a young girl, likely her daughter. She wonders whether they can use this against Noma. Tariq points out that Lombardi is in the photo as well, meaning he was Noma's child's father. With how ruthless she is, Tariq surmises they must be extremely careful.
Power Book II: Ghost Season 3 Episode 5 Ending: Is Lorenzo Dead?
Yes, Lorenzo is dead. The world of 'Power' is violent, with almost all the characters having morality in different shades of gray, and Lorenzo is no exception. In the season 2 finale, he accidentally kills Zeke, his stepson, believing he was shooting Zeke's father, Mecca. In season 3, while Lorenzo feels some guilt, he takes additional measures to ensure that his family doesn't find out what he has done.
Unfortunately for him, Cane, his eldest, is deceptively smart and figures it all out and then proceeds to hold the information over Lorenzo's head in an attempt to establish himself as the head of the family. However, Lorenzo saves Cane's life during a deal gone bad, effectively earning back his son's loyalty.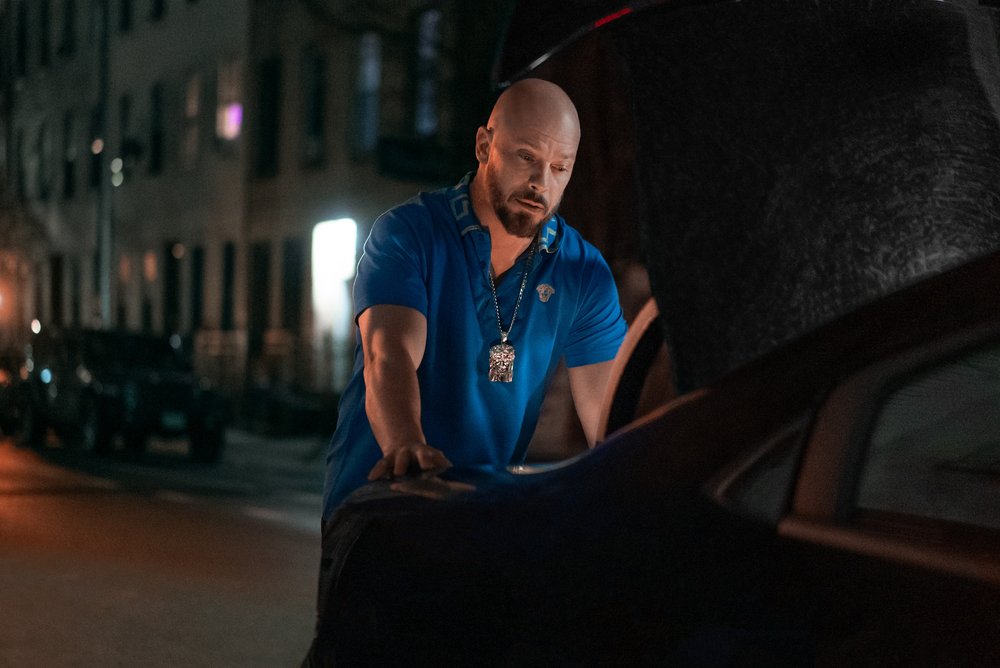 After Monet gets the inclination of the truth, she visits Evelyn Castillo, Frank's widow, and tells her that Lorenzo killed her husband. This is partly to see whether Evelyn will seek revenge for her dead husband. Monet, ruthless as she is, is still undecided about whether she should kill the father of her children. This subtly draws a comparison between Monet and Noma — two women who are bound to become fierce enemies in future episodes.
Monet later speaks to Gordo, who makes it clear that, unlike Evelyn, he desires revenge. When Lorenzo confesses to Monet, a furious Monet tells him to leave New York. Later in the evening, while Cane, Dru, and Diana wonder why their father isn't home yet, a drunken Lorenzo is attacked from behind. Gordo slits his throat, leaving him to die in his own blood. As the episode ends, Gordo lets Monet know that it is done, implying that she greenlighted the hit.
Why Does Lauren Warn Tariq about Effie and Brayden?
Tariq can be as ruthless as anyone in the drug business, but he does abide by a sense of loyalty toward those close to him, and this includes Lauren, despite everything she has done against him. In episode 5, Lauren secretly comes to see him after learning that Sullivan has been lying to her. She tells Tariq what happened to her the night she supposedly died in a car accident and reveals to him the role that Effie played in it.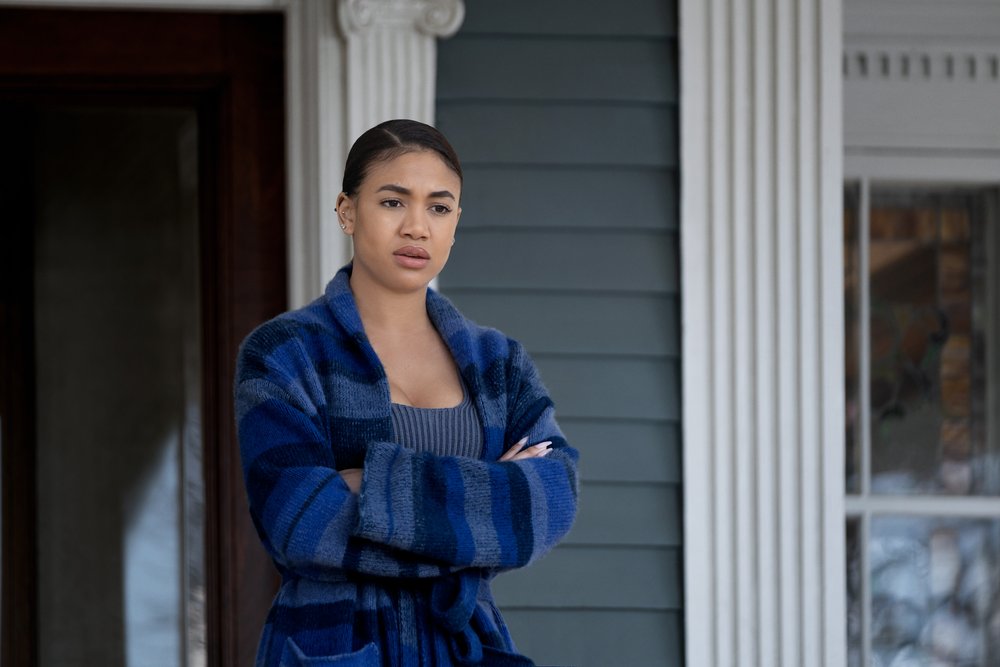 In this episode, Tariq and Effie have begun an earnest conversation about a future together. However, with what Tariq knows now and what he doesn't know, he is bound to become suspicious of Effie. She betrayed him in the past, and even though they have come a long way since then, he will likely wonder whether Effie has been manipulating him all along.
Read More: Is Detective Whitman Dead? Did Jeff Hephner Leave Power Book II: Ghost?