'Power Book II: Ghost' is the second entry in Starz's sprawling 'Power' franchise. It focuses on Tariq St. Patrick (Michael Rainey Jr.), the son of James St. Patrick, the protagonist of the original series. After Tariq kills his father, his mother takes the fall in the hopes that her son would have a normal life. But Tariq soon discovers that it is nearly impossible to escape from his father's legacy. In season 3 episode 8, titled 'Sacrifice,' following Daina's arrest, the Tejada family races against time to get her out before she reveals anything to the Federal authorities. Meanwhile, having learned the truth about Saxe (Shane Johnson) from Lauren, Tariq informs Davis, who is already dealing with issues with his brother. Here is everything you might want to know about the ending of 'Power Book II: ghost' season 3 episode 8. SPOILERS AHEAD.
Power Book II: Ghost Season 3 Episode 8 Recap
The episode begins with Davis completely drunk on the roof of his office building. He spent over 20 years getting his brother out, but now, Theo doesn't want to see him. When Saxe approaches him, looking visibly concerned, the two men share a moment of camaraderie before the chaos and violence that are to come. Monet calls Davis to let him know about Diana's arrest. He also receives a message from Tariq, telling him that they need to speak as soon as possible.
Saxe convinces Davis to let him handle Diana's case. Meanwhile, Cane arrives at Stansfield to enquire about Diana and speaks to Effie, who feels indebted to him for paying her tuition fees. When it becomes clear to her that he didn't do it expecting something in return, she kisses him, and they proceed to have sex.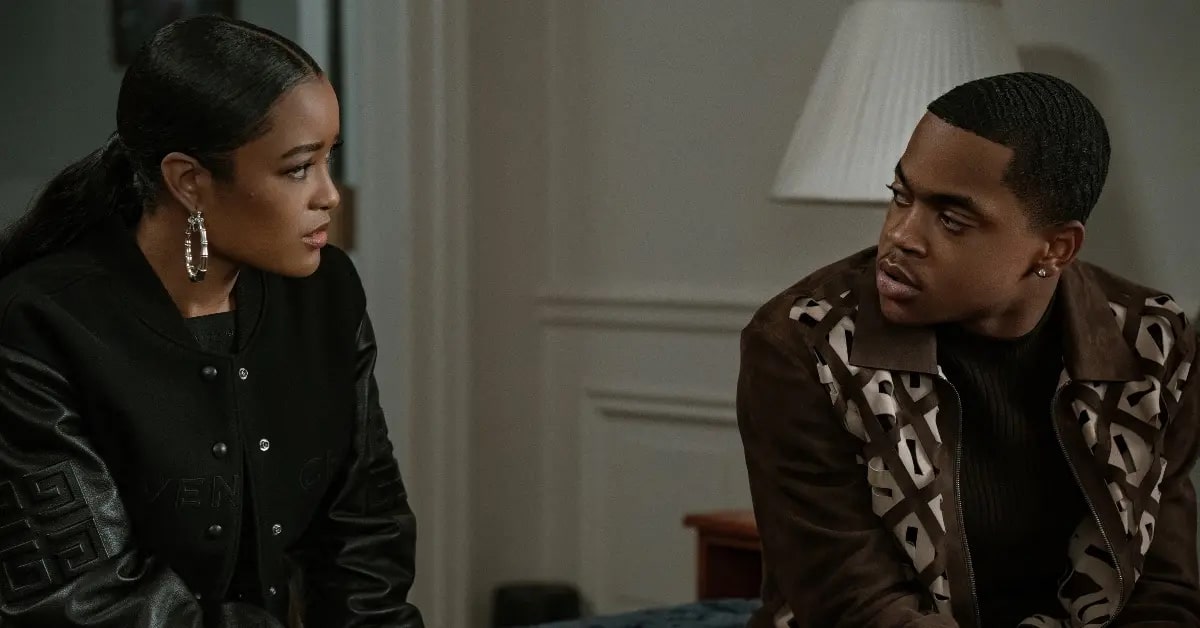 Tariq has learned from Lauren that the Feds want to use the Racketeer Influenced and Corrupt Organizations Act on him and his accomplices, prompting him to visit and warn his allies. When Davis hears about Saxe's betrayal, he grabs his gun to go and kill the man, but Tariq talks him down, letting him know all of them are under scrutiny at this moment. A simple mistake can land them in jail for years. Whatever they do, they must proceed with caution. Although he is furious at Saxe, Davis realizes that Tariq is right and visits Diana in Federal custody. There, he overhears Saxe speaking with Sullivan. If he needed proof of Saxe's betrayal, this is it.
Meanwhile, Diana holds herself well against the onslaught of questions from Sullivan and Rodriguez, prompting Saxe to suggest that he can get the confessions out of the young woman, despite being her attorney. Having No other choice, Sullivan and Rodriguez agree to the plan, but they remind Saxe that if his plan doesn't work out, he will have a target on his back.
Davis manages to enter the room where Diana is kept during her interrogation and passes her a note telling her to pin everything on Effie. So, that's what she tells Saxe, and he then informs Sullivan and Rodriguez. Elsewhere, after discovering that his family's financial firm is nothing but an elaborate Ponzi scheme, Brayden confides about this to Tariq. His biggest concern, of course, is the money that Cane invested in their firm on behalf of his family. Tariq informs RSJ, who blackmails Lucas, who agrees to give back the money he took from the billionaire, Tariq, and the Tejadas.
Power Book II: Ghost Season 3 Episode 8 Ending: Is Cooper Saxe Dead?
Yes, Cooper Saxe is dead in the third season of 'Power Book II: Ghost.' Based on the information he seemingly extracts from Diana, the Feds move in to arrest Effie, hoping to connect the drug ring in Stansfield with Tariq and Tejadas. However, when the authorities raid the warehouse that supposedly holds the drug, they find sugar there. This makes Sullivan realize that someone must have informed their targets beforehand. She turns on Saxe and accuses him of double-crossing. Even when he points out that the failure of this plan has effectively sealed his fate, she doesn't listen and refuses to put a security detail on him.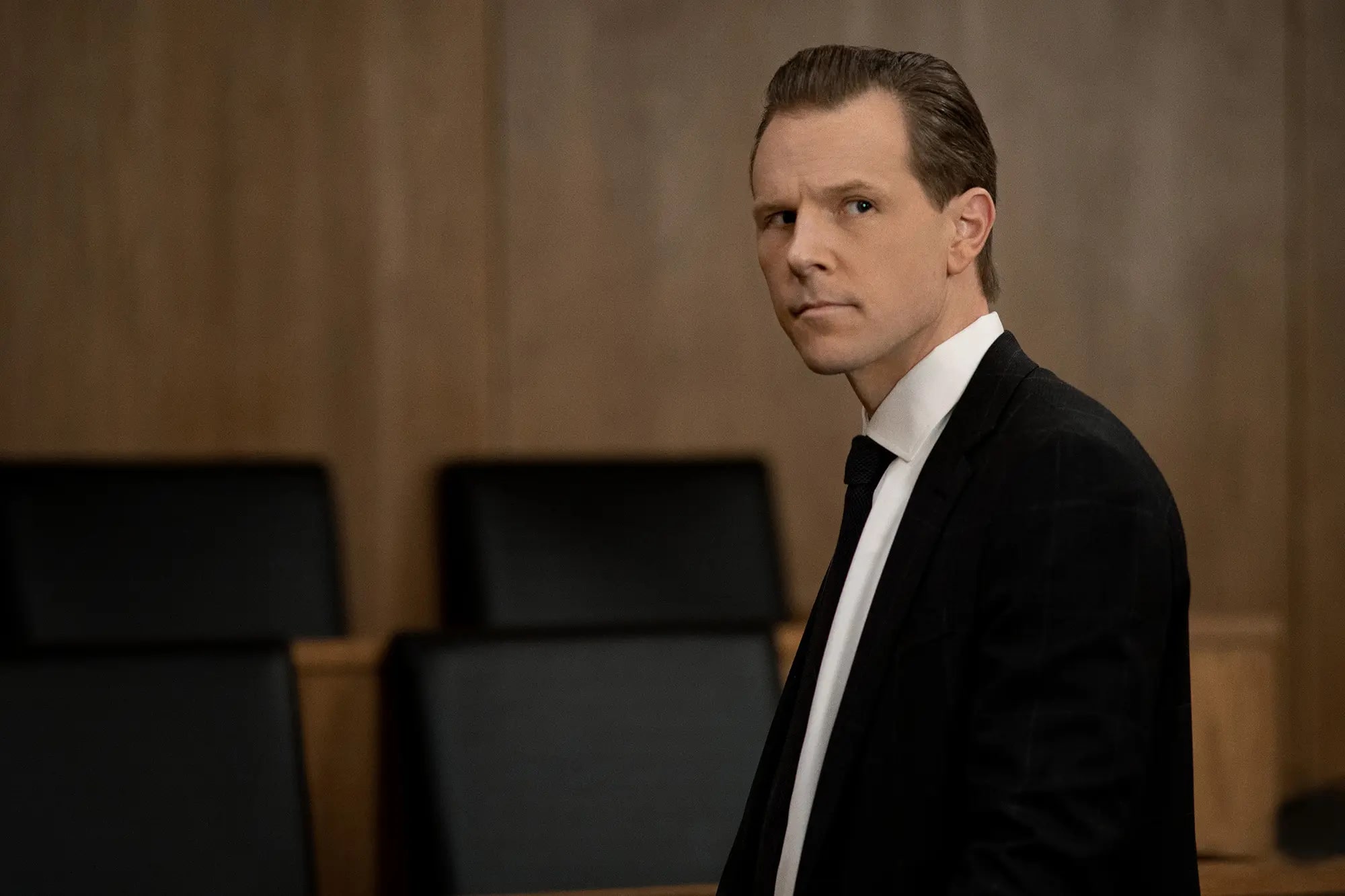 A desperate Saxe plays his last card and reaches out to Tariq to tell him that he knows where his family is. After Tariq hears the voicemail, he and Davis race against time to find Saxe before the Tejadas. However, it turns out that the person they should have been most worried about is Theo. Diagnosed with hepatitis B and D and suffering from liver failure, Theo knows the treatments have failed and that he is dying. He spent most of his life in jail to protect his brother. Killing Saxe is the second last thing he does for Davis, ensuring that his brother will not have to get his hands bloody. For his final act, he turns the gun on himself and shoots, effectively absolving Davis of any involvement in Saxe's murder.
Why Does Effie Get Arrested?
After the authorities only find sugar in the warehouse instead of drugs, they are forced to let Effie go. However, toward the end of the episode, they arrest her, this time for attempting to kill Lauren. Effie was used as bait because she knew the least among the people who were involved in the drug ring. She wasn't told and didn't realize what was happening until after her release.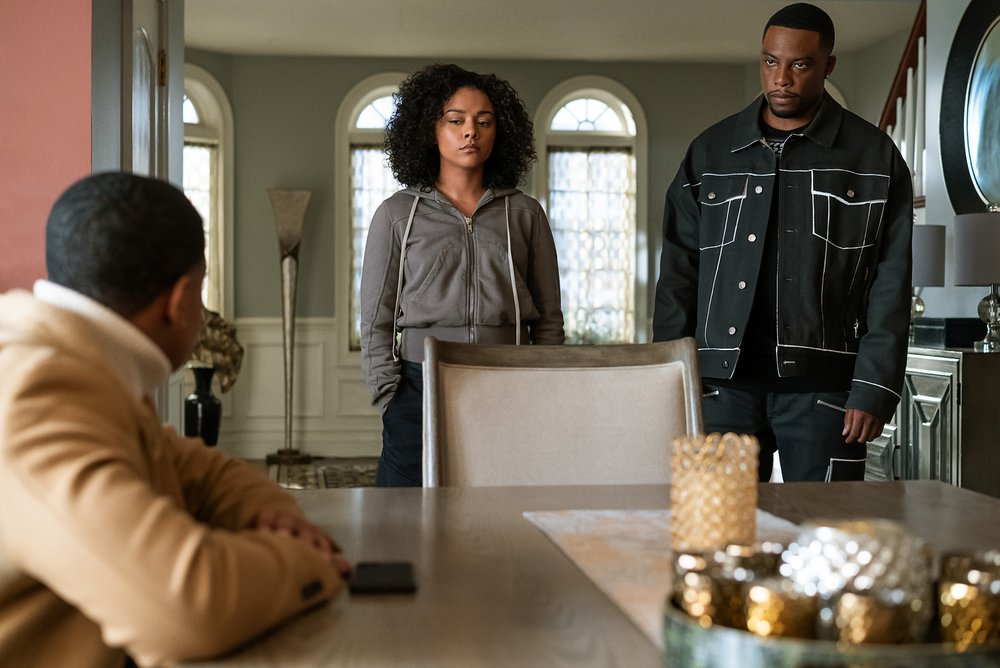 However, she still knows vital information about the drug ring and can be used to bring the organization down. Effie attempted to kill Lauren after learning that she wore wires and nearly got Tariq arrested. When Effie first sees Lauren, she acts like she has encountered a ghost, as does Cane, who was with Effie when the authorities came for her.
Read More: Is Gordo Dead? Did Erik Hernandez Leave Power Book II: Ghost?