Paramount+'s 'Queen of the Universe' is a spectacular drag queen singing competition produced by visionary masterminds at World of Wonder. Since its premiere in 2021, the groundbreaking reality TV show is working towards redefining the boundaries of talent, artistry, and sheer entertainment. These incredible drag queens, armed with their charisma, stunning looks, and the power of their voices, will captivate audiences with their show-stopping performances.
From breathtaking ballads to high-energy dance anthems, the contestants leave no note unturned and no heart untouched, leaving viewers in awe of their ability to transport us into a world of pure magic. The stakes are high as they compete for fame and glory and the coveted cash prize of $250,000. The journey is filled with exhilarating highs, unexpected twists, and emotional revelations as these queens pour their hearts and souls into every note, every movement, and every moment on that stage. If you are curious to know where the contestants of Season 1 are, we've got you covered.
Where Is Grag Queen Now?
Grag Queen, the sensational Brazilian singer, songwriter, drag queen, and actor, captured the hearts of audiences around the world as the triumphant winner of the inaugural season of 'Queen of the Universe.' The star has continued to rise after their well-deserved victory, earning her widespread acclaim and recognition. In 2022, she was honored with the prestigious Gay Times' Honour for Latin American Icon award, solidifying her status as a trailblazer and role model for the LGBTQ+ community.
Beyond the confines of the competition, Grag Queen's musical endeavors have been met with resounding success. Her hit singles, including the infectious "Party Everyday," the evocative "Fim de Tarde," and the empowering anthem "You Betta," have resonated with audiences, showcasing her versatility and artistry as a musician. However, Grag Queen's ambitions extend far beyond the realm of music.
The vibrant personality utilizes her newfound platform to shed light on the issues of anti-LGBTQ+ discrimination and violence in Brazil, drawing attention to the challenging climate under President Jair Bolsonaro's administration. With her recent musical releases, such as the captivating "Desperta" and the electrifying "Gente Crazy," Grag Queen continues to push boundaries and elevate the world of drag and music, cementing her position as a true icon and paving the way for future generations of LGBTQ+ artists.
Where Is Ada Vox Now?
Ada Vox is the captivating stage name of Adam Sanders, who has made a profound impact as a drag queen, songwriter, and vocalist. Rising to prominence as a contestant on the sixteenth season of 'American Idol' after trying for the show over 10 times, Ada Vox, who prefers the pronouns she/her in drag, and he/his outside of drag, garnered immense recognition for her exceptional talent. Ada Vox's journey on the iconic singing competition show was historic, as she was the first drag queen competitor in the show's history.
Born and raised in San Antonio, Ada Vox attended South San Antonio High School before venturing to Hollywood and Dallas. As a multifaceted artist, Ada Vox has showcased her songwriting skills alongside their vocal prowess. Her original songs, including "Let My Love Shine," "Because of You," "Tea Time," "Burn," and a cover of "Creep," has been loved by audiences across the globe, garnering her versatility and artistic vision a massive fanbase.
Where Is Aria B Cassadine Now?
Aria B. Cassadine is a powerhouse entertainer hailing from Atlanta, Georgia, whose impressive list of accomplishments speaks volumes about her talent, dedication, and artistry. Her journey to success includes remarkable placements at prestigious competitions such as Miss Continental, where she secured a Top 5 position in 2022 and reached the Top 12 in 2019. Aria also proudly represented Miss Royal Continental in 2019, showcasing her exceptional skills and charisma on an international platform.
Among her other notable titles and honors, Aria was crowned Miss Black America in 2018, further solidifying her status as a queen of distinction. Her reign as Miss Ohio F.I. in 2017, as well as Miss Platinum Gem City and Miss Masque, demonstrated her versatility and ability to captivate audiences in different venues and settings.
Aria's achievements extend beyond state and regional levels, as she represented Miss Gay Gulf States America as a representative in 2016 and secured the 2nd Alternate position at Miss Gay USofA the same year. Her reign as Miss Gay Georgia USofA in 2016 showcased her exceptional talents and stage presence, solidifying her position as a prominent figure in the pageant community.
Where Is La Voix Now?
La Voix is an internationally renowned comedian, global icon, and a true star in the world of entertainment. Her meteoric rise to fame began in 2014 when she made it to the semi-finals of 'Britain's Got Talent' with The London Big Gay Band. La Voix's infectious humor and captivating performances won the hearts of both the judges and viewers, solidifying her status as a comedic powerhouse.
In 2015, La Voix brought her talents to the finale of 'RuPaul's Drag Race UK Ambassador,' showcasing her versatility as a drag queen and entertainer. One of La Voix's remarkable achievements is being the first queen to return to 'Queen of the Universe' after being eliminated, a testament to her resilience and determination. Her ability to connect with audiences through her unique brand of humor and wit has made her a fan favorite.
Beyond her appearances on reality television, La Voix has also made her mark in the world of film and television. She is recognized for her role in the critically acclaimed 'Absolutely Fabulous: The Movie,' where she showcased her comedic prowess alongside a star-studded cast. La Voix's captivating performances have also been seen in 'Queen of the Universe' and 'Wonderbirds', further cementing her status as a versatile and talented entertainer.
Where Is Rani Ko-He-Nur Now?
Sushant Divgikar is a multi-talented individual who has made significant contributions as an Indian model, actor, singer, columnist, psychologist, motivational speaker, drag queen, pageant director, and video jockey. Their diverse skill set and remarkable achievements have established them as prominent figure in the entertainment industry. In 2014, Sushant Divgikar was crowned Mr. Gay India 2014, representing India at the prestigious Mr. Gay World competition.
Their foray into the world of reality television came with their appearance on 'Big Switch.' Moreover, Sushant's appearance in season 8 of the hit show 'Bigg Boss' showcased their captivating personality, thus making an impact on audiences across India. However, it was their drag queen persona, Rani Ko-HE-Nur, that truly catapulted them into the spotlight. Sushant Divgikar made history as the first drag queen in India to participate in a singing reality show, 'Sa Re Ga Ma Pa,' and win the golden buzzer.
Sushant's achievements not only marked a milestone for the LGBTQIA+ community but also positioned them as a trailblazer and a champion of self-expression. Their talents and versatility extend beyond television, with notable appearances in TV commercials for renowned brands like Maruti Suzuki, MTV India, Channel V India, and Idea mobiles. Sushant's influence and impact have also been recognized by GQ, listing them as one of the 50 Most Influential Young Indians in 2018.
Where Is Leona Winter Now?
Leona Winter, also known as Miss Leona, is the stage name of Rémy Solé, a talented French drag queen who has achieved notable success in the world of drag and entertainment. She gained widespread recognition for winning the second season of 'The Switch Drag Race,' the Chilean version of 'RuPaul's Drag Race.' In 2017, Leona Winter won the Miss Europe Continental prelim pageant, earning the title of Miss Continental Europe.
Leona further solidified her reputation by winning the Miss Latina Continental prelim in 2018, showcasing her exceptional skills and artistry. Her journey continued as she competed as one of the fifteen contestants on the second season of The Switch in March 2018. Her incredible talent and captivating performances led her to be crowned the winner of the season on July 16, 2018, surpassing competitors like Pavel Arámbula, Sofía Camará, and Gia Gunn.
Taking her talent beyond the realm of drag competitions, Leona Winter participated in the eighth season of the French version of 'The Voice' on March 2, 2019. She joined the team of singer Jenifer and made it to the semi-finals, showcasing her vocal prowess and leaving a lasting impression on the show. On February 3, 2020, Leona Winter, appearing as Rémy Solé, was featured in the cast of the twelfth season of Les Anges, which took place in Hong Kong. This further expanded her reach and exposure, showcasing her versatility as a performer.
Where Is Gingzilla Now?
Gingzilla, a captivating and unique cabaret performance artist, has garnered international acclaim and numerous awards for her exceptional talent. Originally from Sydney, she made a memorable appearance on 'The X-Factor' in 2018, leaving the judges in awe with her towering heels and dazzling sequined outfit. Robbie Williams himself expressed being "deliciously confused" by her performance. Gingzilla further showcased her prowess on 'America's Got Talent' in 2019, captivating audiences with her vivacious and energetic acts.
By day, Gingzilla is known as Ben Hudson, but when night falls, this fierce performer transforms into her drag queen persona. Her fiery, sexy, and ginger presence embodies the vibrant spirit of drag culture in the most wonderful and eccentric ways. With a successful UK tour of her show, 'The Gingzilla: Glamonster vs. the World,' she has won over audiences and received international recognition, earning her a solo slot at the prestigious Edinburgh Fringe Festival.
Where Is Regina Voce Now?
Regina Voce, the stage name of Anuar Kuri, is a multi-talented Mexican drag performer and singer. With a diverse skill set, she has been recognized as an actress, dancer, makeup artist, singer, and vocal coach. With over 30 years of experience in the entertainment industry, Regina Voce has made a significant impact on various productions.
She has showcased her talents in esteemed productions such as 'Cirque du Soleil,' where she played a role, as well as in iconic musicals like 'Les Miserables' and 'Rock of Ages.' Regina Voce's versatile abilities and captivating stage presence have allowed her to excel in different artistic mediums. Additionally, she is set to participate in the highly anticipated debut season of 'Drag Race México,' where her creativity and drag artistry will be celebrated.
Where Is Matante Alex Now?
Matante Alex is a talented French Canadian drag performer who gained recognition as one of the contestants on the first season of 'Queen of the Universe.' Known for her captivating performances and unique style, Matante Alex has also showcased her musical abilities through her original songs. Some of her notable tracks include "Mieux que toi," "D'or," "Noël en amoureux," "Amis de verre," "Attention," "Drag Machine," "Neurones," and "Territoire."
Matante's songs display her versatility as an artist and her ability to create diverse and engaging music. The free-spirited personality's contributions to the drag and music scenes have garnered her a dedicated following and established her as a prominent figure in the French Canadian entertainment industry.
Where Is Betty Bitschlap Now?
Betty Bitschlap is a Copenhagen-based performer who has made a significant impact as a drag queen and multi-talented artist. With a vibrant personality and an undeniable presence, Betty is widely recognized as one of Denmark's most established drag queens. As a recording artist, Betty Bitschlap has released captivating music, including her latest single "Government."
Betty's musical talents are complemented by her skills as a model, showcasing her unique sense of style and fashion. In addition to her music and modeling endeavors, Betty has also made a mark in the world of theater, lending her talents to musical productions. Beyond the stage, Betty Bitschlap has expanded her reach as a cartoon dubber, television persona, and radio host, captivating audiences with her wit and charm.
Where Is Chy'enne Valentino Now?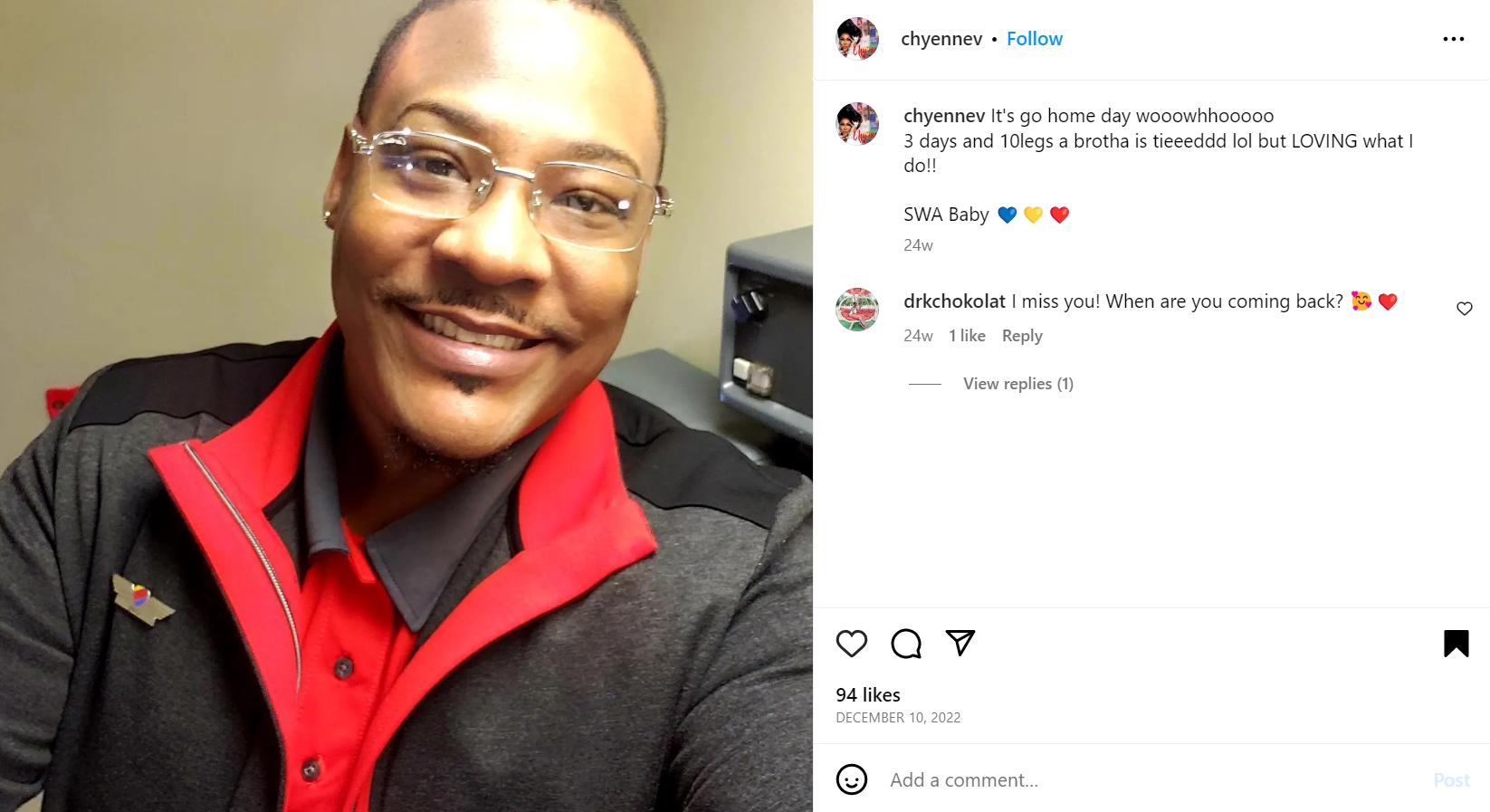 Chy'enne is a multi-talented entrepreneur based in Chicago, known for her successful ventures in the culinary and entertainment industries. She is the proud owner of Pound Your Cakes LLC, a cakery located in Chicago. With her passion for baking and creativity, Chy'enne brings her unique touch to creating delicious and visually stunning cakes that leave a lasting impression on her customers. In addition to her cakery, Chy'enne also owns a production company called N.A.M.E LLC (Never A Mediocre Experience). Through N.A.M.E LLC, Chy'enne aims to provide extraordinary and memorable experiences to her clients.
Where Is Jujubee Now?
Airline Inthyrath, known by her stage name Jujubee, is an accomplished drag queen, reality television personality, and recording artist. She gained widespread recognition after appearing on the second season of 'RuPaul's Drag Race' in 2010. Jujubee's charisma and talent propelled her to become a fan favorite, leading to her return for the first and fifth seasons of 'RuPaul's Drag Race All Stars', as well as the first season of 'RuPaul's Drag Race: UK vs the World' in 2022. She holds the distinction of being the only contestant to reach the finale four times in the franchise.
Jujubee has also been a main cast member on various makeover and drag-related television shows, including 'RuPaul's Drag U', 'Dragnificent', and 'RuPaul's Secret Celebrity Drag Race' In 2021, she showcased her singing abilities by competing in the first season of the Paramount+ singing competition 'Queen of the Universe.' As a recording artist, Jujubee released her debut extended play record, 'Good Juju: Vol. 1,' in June 2020. The EP featured the popular song "Don't Wanna Love," which she performed on the first episode of RuPaul's Drag Race All Stars 5.
Jujubee followed it up with 'Good Juju: Vol. 2' in July 2020, including the lead single "Tonight or Forever" featuring Blair St. Clair, a fellow contestant from All Stars 5. In May 2022, the star lent her voice to the character of The Tigress in the studio recording of 'Alaska's Drag: The Musical,' a planned stage production centered around rival drag bars. Additionally, she began hosting a dating game show podcast called 'Queen of Hearts' in 2022, further expanding her presence in the entertainment industry.
Where Is Novaczar Now?
Novaczar is a drag artist known for their captivating performances and unique persona. As the self-proclaimed Empress of the Galaxy, Novaczar has established a strong presence in the drag scene. Based in New York City, they have become a prominent figure in the local drag community. Novaczar gained further recognition by competing in the first season of 'Queen of the Universe,' a singing competition for drag performers. Their participation in the show allowed them to showcase their vocal talents and entertain audiences on an international platform.
In addition to their appearances on 'Queen of the Universe,' Novaczar has also participated in other notable drag competitions, such as the fourth season of 'Queens of Kings NYC,' where they earned the crown. Fans of Novaczar can catch their live performances at various venues. They frequently perform at The Duplex in NYC, enchanting audiences with their musical talents at 10 PM shows.
Where Is Woowu Now?
Woowu is a drag queen based in China. As a drag artist, Woowu is known for their captivating performances and unique style. While information about Woowu may be limited, their presence as a drag queen in China highlights the diversity and growth of drag culture in the country. Drag has gained increasing visibility and popularity in recent years, both globally and within China. Drag queens like Woowu contribute to the vibrant drag scene by challenging norms, expressing creativity, and entertaining audiences with their performances.
Read More: Best Gender Bender Movies of All Time