Although born on March 11, 1968, into a working-class South-East London home as the youngest of four and only boy, Raphael George Rowe Jr. has managed to create a good life for himself. However, as carefully indicated in Netflix's 'Inside The World's Toughest Prisons,' his journey to this point has not been easy in any way, shape, or form since he was once wrongfully convicted. So now, if you simply wish to learn more about him — his alleged past offenses, his incredible climb out of adversity, as well as his current standing — we've got all the necessary details for you.
Who is Raphael Rowe?
It was reportedly back on December 19, 1988, when Raphael's whole world turned upside down as he was arrested for a murder and a series of aggravated robberies committed three days prior. The truth is three masked men had attacked a couple in a field during the early hours of December 16, only for one of the victims Peter Hurburgh to die of a heart attack while tied up and beaten. The perpetrators then executed two home invasions and actually stabbed one of the occupants, resulting in them being deemed M25 Three by local news media owing to the locations of the crimes.
It turns out victims/witnesses had identified these assailants as two white individuals plus one black; however, all three defendants arrested, tried, and ultimately convicted were people of color. In other words, alongside two others, Raphael was essentially racially profiled until the point he was found guilty as charged and sentenced to life without the possibility of parole in March 1990. But alas, it wasn't until 1994 that he could appeal to the European Court of Human Rights (ECtHR) on grounds of errors due to the simple fact little evidence was made available to his attorneys in time.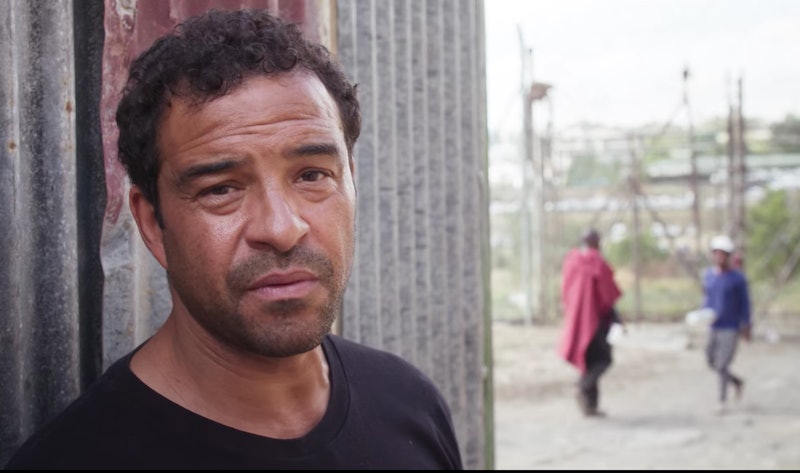 Raphael's appeal actually also noted that the key prosecution witness was a known convict who'd recently evolved into a police informant, making it appear as if there was a conspiracy of sorts. Therefore, on February 16, 2000, the ECtHR found neither he nor his co-defendants were given a fair trial, following which a review resulted in their verdicts being thrown out for good on July 17. The wrongfully incarcerated were thus granted freedom, which the former admittedly took complete advantage of by evolving into a journalist, a human rights advocate, as well as a public figure.
Raphael had admittedly dedicated himself to studying journalism while in jail, so the knowledge combined with his own experiences soon enabled him to evolve into an Investigative Reporter for BBC. In fact, he even presented various programmes for the network over the years before ultimately stepping forward to become a freelancer in 2016 with the continued aim of underscoring real news. Though, in this international prime-time television investigative journalist/presenter's own words, "it is an inspiration to an under-served and diverse audience that I focus my activities now."
Where is Raphael Rowe Now?
From what we can tell, Raphael continues to serve as a proud UK-based broadcast reporter to this day, but he has since also expanded his wings to transform into a public figure and philanthropist. We say this because 'The One Show' as well as 'Sunday Morning Live' host launched a podcast by the name of 'Second Chance' in August 2020 prior to publishing his memoir 'Notorious' in December. Moreover, in May 2021, he established the Raphael Rowe Foundation to help prison systems deal with their inmates in a better manner — rethink, rehumanize, and reintegrate is their vision.
It's imperative to note this father of two and world traveler prefers to keep his private life well away from the limelight these days, but he does appear perfectly content with where he stands today. As for what motivates Raphael, whose audiobook 'You Are Accused' made its debut in August 2023, it's admittedly still his own experience of spending 12 years in prison for a crime he did not commit.
"I was accused of being a monster, I was accused of being a murderer," Raphael recently said. "I could deal with that because I knew I was innocent, but it was my family and other relatives who had to live with that stigma, had to live with that shame… It's like you've been cut, the wound is there, and the scar will forever remain – it's not external, it's an internal scar – and it doesn't matter how much compensation you get, or how you've been able to use it, to advocate on behalf of other people… you can never ever repair that. I just think that we, as a society, need to be a bit more responsible about how we go about [criminal accusations]."
Read More: Is Raphael Rowe Married? Does He Have Kids?