Set in the town of Moordale, 'Sex Education' follows the story of a bunch of teenagers and how they handle their sex lives. The main focus of the story is on a boy named Otis, who doesn't have any practical knowledge of sex and himself suffers from intimacy issues, knows a lot about sex therapy because of his mother, Jean, who is a professional sex therapist. He starts the business with Maeve, a loner who is exceptionally intelligent but remains in the shadows. A lot happens for the teens of Moordale over the course of eight episodes. Here is a recap of the entire plot of the first season.
The Sex Clinic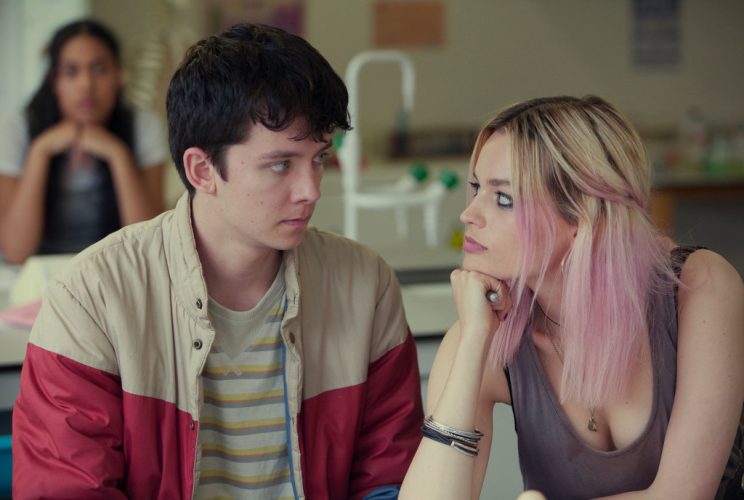 Everyone in the school has had sex over the summer, except Otis. Or at least, that's what Eric tells him. The sexual activity of these many people means a number of problems too. But they are teenagers, and they can't exactly discuss these problems with their teachers or parents. Some don't even share stuff with their friends because they know they'll be made fun of.
Maeve, a girl known for her promiscuous nature, notices Otis's talent and comes up with the plan for the sex clinic. She will bring clients, set appointments and handle the money. The only thing he has to do is show up and solve whatever problem their classmates are suffering from. Otis shows a real knack for it and soon, their business takes off. This also means Otis and Maeve spending a lot of time together, due to which they develop feelings for each other, albeit the timing is off.
Eric's Journey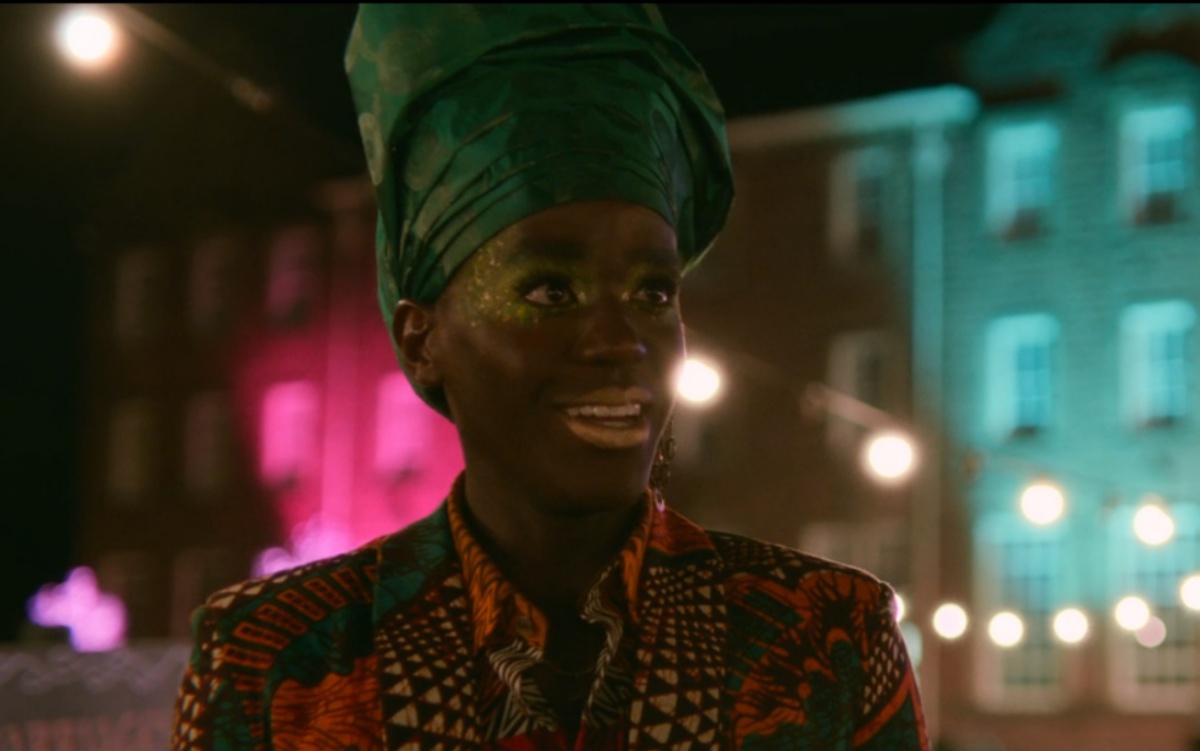 One of the most fleshed-out characters in 'Sex Education' is Eric. He is introduced to us as Otis's best friend. For a while, his story revolves around their friendship. But once, Otis's life branches out into the clinic, they become more and more distant from each other. And this is where Eric comes to terms with his sexual expression after feeling insecure about it for a long time.
The turning point in his life comes on his birthday. As a ritual, Otis and Eric would dress up for Hedwig and the Angry Inch and attend the musical. It is supposed to be the same this year, but Otis gets caught up in clinic business and fails to meet Eric at the bus stand. Eric decides to go it alone but loses his wallet and phone on the way. He returns home on foot, but it gets late and he is followed by a couple of homophobes who beat him up. He calls Jean to pick him up and then gets into a fight with Otis for not showing up for him.
After the incident, Eric decides to change his ways and starts dressing up "normally". But, of course, this is not him and he becomes morose. One day, he meets someone who makes him realise that he should be his true self, not allowing bullies and haters to change him. On the night of the dance, he dresses up and declares that he is not afraid to be himself anymore.
The Love Triangles
What is a teenage drama without love triangles? From the first episode to the last one, the show tackles a number of love triangles that revolve around Otis and Maeve. Otis likes Maeve from the beginning, but she is not yet interested in him. She is also sleeping with Jackson who wants to turn their casual encounters into a formal relationship. As the story moves forward and Otis and Maeve start spending more time together due to the clinic, Otis falls more for her and Maeve starts to develop feelings too. But then, Jackson professes his love for her, in a grand gesture (which was supposed to be a sabotaging trick on Otis's part), and she agrees to go out with him.
In the middle of it, Otis meets Ola. She finds him interesting and their relationship starts to take a turn too. At the dance, they show up together, which makes Maeve jealous. Also, one of their clients tries to jump to his death, but Otis convinces him otherwise which impresses Maeve. Jackson reads the expression on her face and realises that she likes Otis. He tells Maeve that he had paid Otis to tell him how to impress her, which infuriates her and she breaks off her friendship and professional relationship with Otis. It also marks the end of her romance with Jackson.
The Ending
The different romantic angles culminate in the final episode. Otis and Ola officially become a couple. Maeve decides to confess her love to Otis but catches him kissing Ola and decides to stay away. Moreover, because her brother had been selling drugs on the campus, Maeve takes responsibility for it and is expelled. Meanwhile, Otis's mom and Ola's father, who had been attracted to each other since their first meeting but decided to stay away because of their children, relent and have sex. A shocking turn comes for Eric when he spends some time in detention with Adam, who had bullied him since forever. The tension between them leads to a kiss, followed by a sexual encounter. But before they can talk about it, Adam, who had a strained relationship with his father and was already in trouble for a number of things, is sent to military school.