Although it was in 2001 when Richard Westall Rogers Jr. was ultimately arrested and identified as a serial killer, it is believed he'd been breaking all bounds of savagery since the late 1960s. It's true he was a mere teenager back then, yet his early learnings of animal hunting from his father as well as his loner mindset had ostensibly helped him gather the skills required for his offenses. So now that HBO's 'Last Call: When a Serial Killer Stalked Queer New York' has carefully chronicled his case too, let's find out more about both his confirmed and possible victims, shall we?
How Many People Did Richard Rogers Kill?
According to reports, Richard's first victim was an elderly neighbor whom he'd stabbed with a house knife in the late 60s following her seeming refusal of his advances despite him being gay himself. The truth is he was subsequently institutionalized for a brief period to assess his mental health, but then he was released and even allowed to return to school until he graduated in 1968. It thus doesn't appear surprising he had no incidents while attending Florida Southern College to obtain his Bachelor's degree in French (1968-1972), just for everything to change a year later.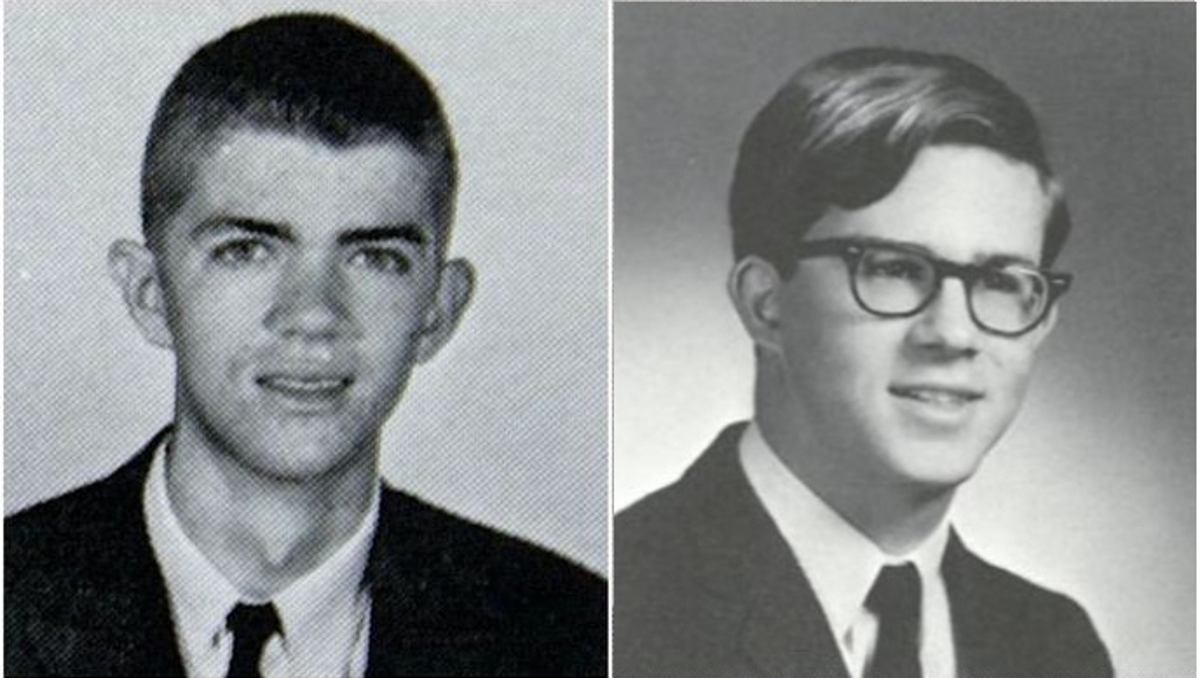 Richard actually enrolled at the University of Maine as a graduate student and soon moved into a two-story residence in Orono as well, which is where he first came across Frederic Alan Spencer. The 22-year-old was one of his three housemates, but this duo purportedly did not like one another at all — though they also did not have any severe altercations until the fateful April 28, 1973. As per reports, it was around this afternoon when the former bludgeoned the latter over the back of his head eight times with a hammer before masking him with a plastic bag until he passed away.
However, arguably the worst part is that Richard then waited until it was dark out to dispose of Frederic's body by wrapping it in a nylon boy scout tent and dragging it past the parking lot into his car. That's when he decided to drive down Route 116 in Old Town for roughly a minute till he reached the Bird Stream forest, where he unceremoniously dumped the undeniably bloody remains of his victim. Yet he was found by two cyclists on May 1, 1973, resulting in the arrest of his rightful assailant based on the uncleared evidence inside their home — the hammer, bloody fingerprints, and blood spatters.
Richard did stand trial on a single count of second-degree murder in connection to Frederic's death in late 1973 itself, yet his assertion of self-defense was so strong the jury acquitted him for good. He said the latter was the one to have attacked him with the roofing hammer on the afternoon of April 28, leaving him with no choice but to fight back and eventually hurt him when he continued to struggle. The then 23-year-old actually relocated to New York following these court proceedings, where he finally evolved into not only a pediatric surgical nurse but also an alleged serial killer.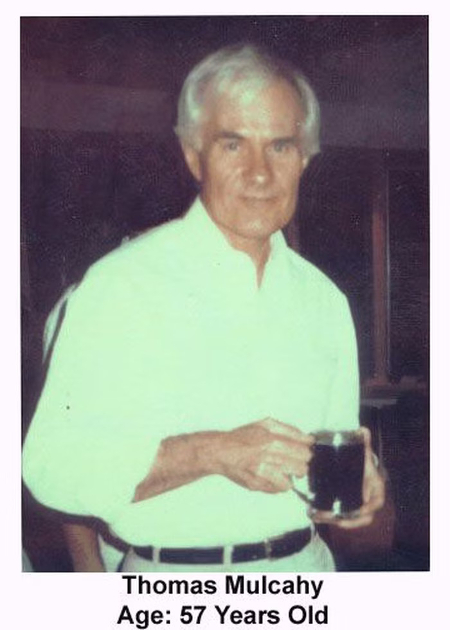 It is suspected that Richard is behind the 1982 homicide of 21-year-old Matthew John Pierro, who was found dead off a dirt road near Interstate 4 in Lake Mary, Florida, with six stab wounds, strangulation marks, and a bitten-off nipple. He was last seen leaving a gay bar in Orlando, Florida, which is precisely where the former was at the time for a college reunion. Then there's the 1986 murder of Jack Franklin Andrews, in which the now-convicted felon is also the possible lead, especially as his body was recovered in parts in garbage bags and quilts at a rest stop along Route 8 in Litchfield, Connecticut.
We should mention that Richard has even been accused of possibly sexually assaulting a man he'd invited back to his Staten Island apartment after meeting him at a Manhattan bar on July 11, 1988. The man reportedly drank orange juice at the former's flat, just to wake up hours later with his limbs bound to the bed prior to getting injected by a needle and then waking up again outside. The professional nurse was arrested and charged for this assault in August of the same year despite the fact a rape kit had come back negative, only to be acquitted in a nonjury trial in December.
Then comes the Last Call Killings, wherein inebriated gay and bisexual men were allegedly lured out of packed piano bars in Manhattan by Richard with the sole intention of making them his victims. The first one was 54-year-old Peter Stickney Anderson on May 9, 1991 — his dismembered body was discovered in a trash barrel along the westbound side of the Pennsylvania Turnpike the following morning. The second known victim of this spree was 57-year-old Thomas Richard Mulcahy on July 8, 1992 — this Massachusetts married father of four was in New York on business, and he was found in five trash bags along Route 72 in Woodland Township, New Jersey, two days later.
Then there was 44-year-old local gay prostitute Anthony Edward Marrero around May 1993, as he was found on the 10th in six plastic bags off Crow Hill Road in Manchester Township, New Jersey — both his as well as Thomas' dismembered remains had been cleaned. The last known victim of this was the openly gay 56-year-old Michael J. Sakara on July 30, 1993 — his bludgeoned, stabbed, dismembered, and washed body was found on July 31 and August 8 across two points 10 miles apart in New York. According to reports, the three previous men had only been stabbed, not bludgeoned.
How Many People Did Richard Rogers Kill?
Although it is believed Richard Rogers killed at least seven men between the 1970s and the 1990s, all the while harming several more in his journey, he has only been convicted of two homicides. After all, forensic technology had helped uncover fingerprints from the bags The Last Call Killer had wrapped his victims' body parts in, and they led right to him, with confirmed analysis in two cases.
Therefore, in the end, Richard was convicted of two counts of first-degree murder in connection to the deaths of Thomas Richard Mulcahy as well as Anthony Edward Marrero, plus two counts of hindering his own apprehension. However, we should mention the identified serial killer is even suspected of having slain a few other men across Maine, Florida, Connecticut, Pennsylvania, and New York.