Prime Video's sports drama, 'Air,' follows the story of a group of Nike executives who try to land a deal that would change the face of the company. Starring Matt Damon in the lead role, the film begins with Nike's basketball division in a tight bind. Things are so bad that the company is considering shutting down the division. However, Sonny Vaccaro thinks they should pour more money into it. He proposes bringing in the rising star, Michael Jordan, and creating a shoe line based on him.
As the idea takes hold, a team quickly sets up to figure out how to proceed. The VP of Nike's Basketball Marketing division, Rob Strasser, is one of the people who play an integral role in helping finalize the deal. The creation of the Air Jordan shoe line became the most profitable decision in Nike's history. If you are wondering how much Strasser made from it and his net worth, here's what you should know.
How did Rob Strasser Make His Money?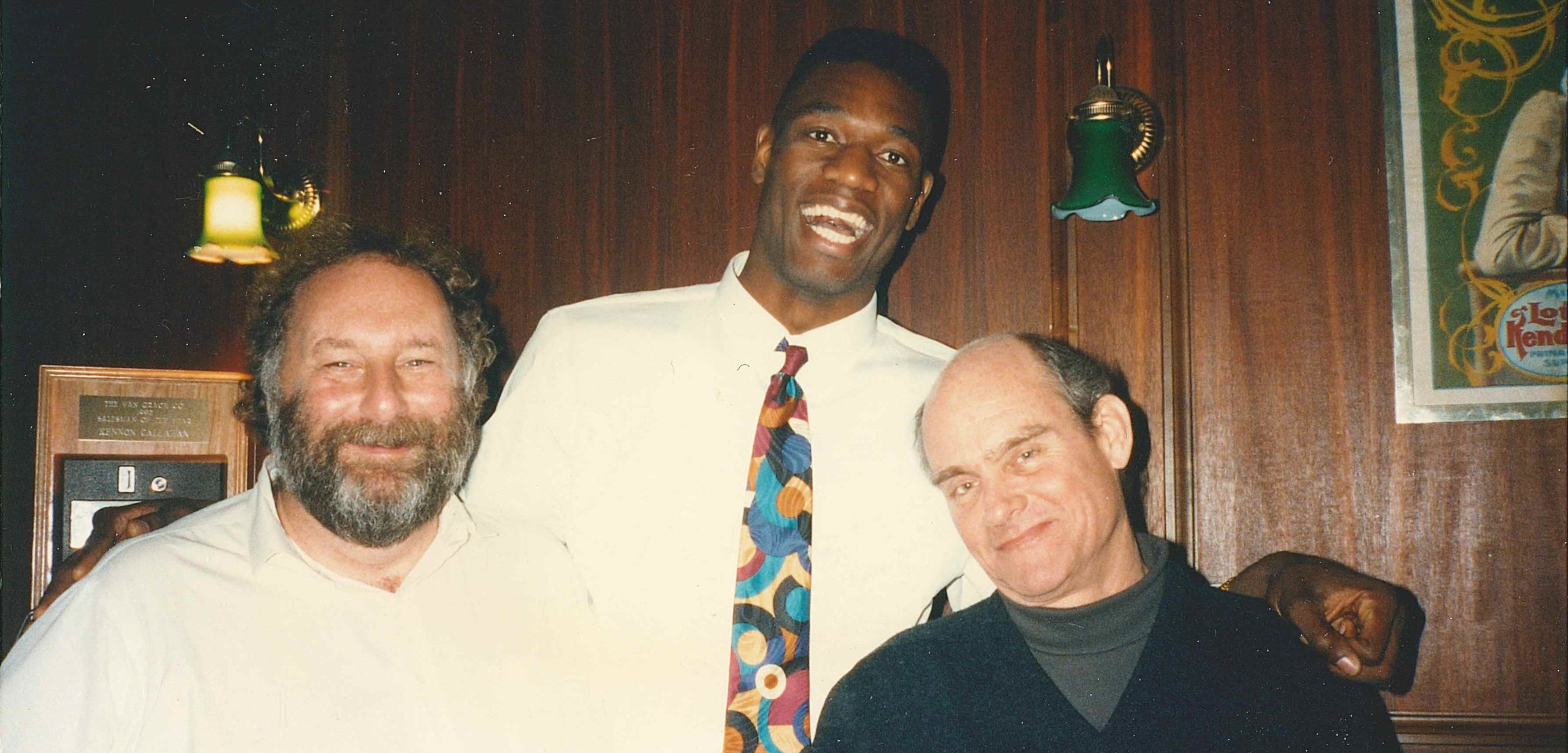 Born in Milwaukie, Rob Strasser had a law degree from Berkeley and had been working at a law firm in Portland when he crossed paths with Phil Knight. In 1973, Strasser was assigned to handle a client's case in an international dispute with a Japanese manufacturer. The owner was Knight, who bonded with Strasser during the case and eventually brought him on board his company, which was later renamed Nike.
Strasser was made Nike's marketing director due to his keen understanding of brand identity. He also believed in the star power of athletes and stated in a 1983 memo, "Individual athletes, even more than teams, will be the heroes; symbols more and more of what real people can't do anymore—risk and win." This turned out to be true with Michael Jordan, who signed with Nike in the Air Jordan deal and turned Nike's fortunes around.
Strasser left Nike in 1987 and, with Peter Moore, started a consulting firm called Sports Inc., which helped develop the brand of new companies. In 1989, he and Moore received an offer from Adidas to help the company reinvent itself. Strasser and Moore developed Equipment and Adidas Originals, which completely changed the company's direction. This threw Strasser into a sea of work he didn't want to come out of. Reportedly, he spent all his time working, and mixed with the stress and lack of exercise; it started to affect his health. He was in a meeting when he started to feel something off and was rushed to a hospital. He died soon after.
Rob Strasser's Net Worth
Rob Strasser's life story proves how dedicated he was to the job. He helped Nike land the sale, which now forms around 10 percent of its annual revenue. While working at Nike, he is said to have earned around $150,000 a year. He also profited from the company when it went public. Strasser was 33 and already a millionaire. When Adidas AG wanted to bring him and his company to them, they paid $24 million for the whole package.
With all the hard-earned money, Strasser liked to spend it too. He is said to have enjoyed vacationing off the coast in party boats, wearing Hawaiian shirts. It is also rumored that he put a $25,000 European treasure hunt and a chicken costume in his will. Once, he threw an Olympic bash in Hollywood, rented a movie studio, and hired Randy Newman, spending around a million on the whole thing. He is also said to have gone over budget with his bar bills. Considering all this, we can say that Rob Strasser's net worth could have been at least $10 million at the time of his death.
Read More: Peter Moore's Net Worth: How Rich Was Air Jordan's Designer?