'Air' is a sports drama film based on real-life events that led to the creation of Nike's Air Jordans shoe line, which in turn, helped launch Nike into the successful mega-brand it is today. The film is directed by Ben Affleck, who also stars in it alongside Matt Damon, Jason Bateman, and Viola Davis. Following a steady descent into bankruptcy, Nike Inc. chairman Rob Strasser and co-founder Phil Knight hires Sonny Vaccaro, a salesman, to work on a new product line.
With the whole company's future riding on the success of this shoe line, Vaccaro comes up with the idea to launch a new shoe line based solely around one talented but rookie basketball player: Michael Jordan. 'Air' is an incredibly captivating movie about a revolutionary business idea that impacted sports culture for years to come. If you're looking for similar movies about basketball or entrepreneurship, here are some recommendations you might like. You can find most of these movies similar to 'Air' on Netflix, Amazon Prime, and Hulu.
10. Joy (2015)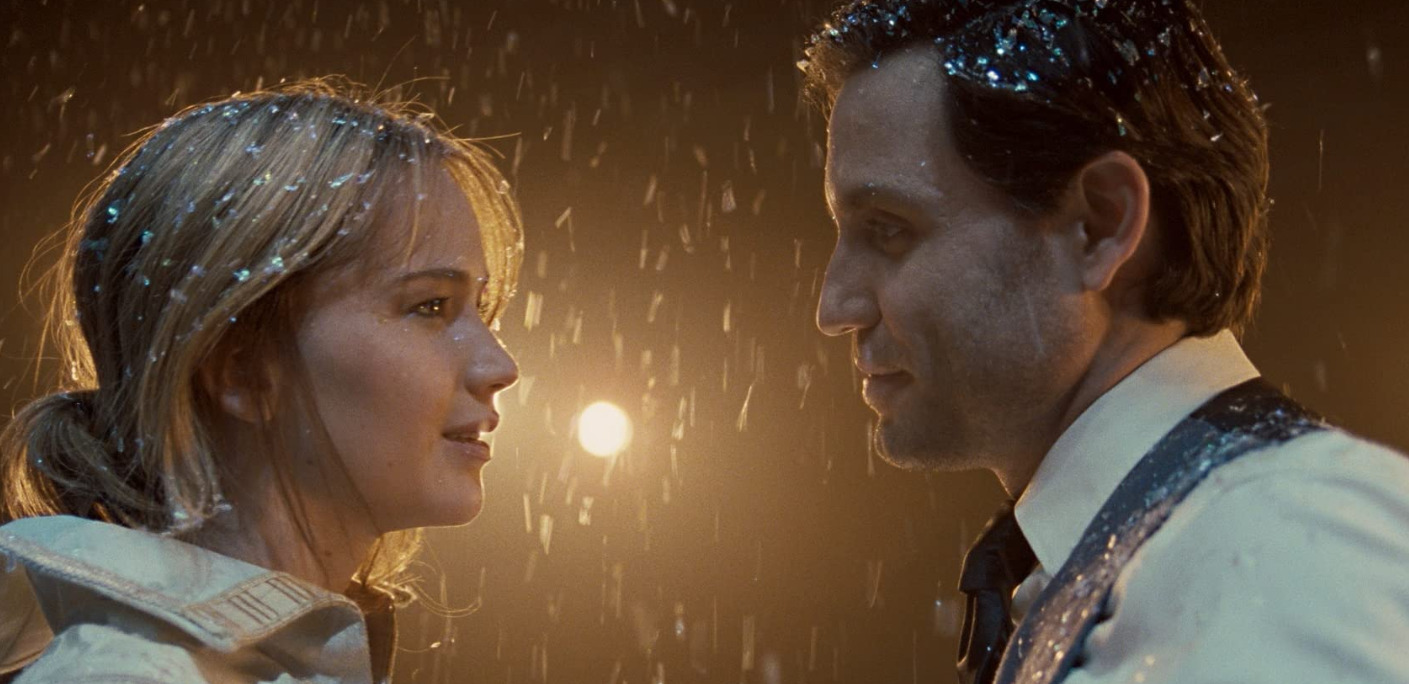 'Joy' is a comedy-drama directed by David O. Russell. This critically acclaimed film stars notable actors like Jennifer Lawrence, Bradley Cooper, and Robert De Niro. The life of Joy Mangano has a rough start with a dead-end job. With a passion and skills for invention, Joy eventually finds a ludicrous business dynasty. Deep in the world of corporate enterprises, Joy experiences many ups and downs in her line of work. Like 'Air,' 'Joy' also features a driven protagonist who builds up a business with her great ideas.
9. Battle of The Sexes (2017)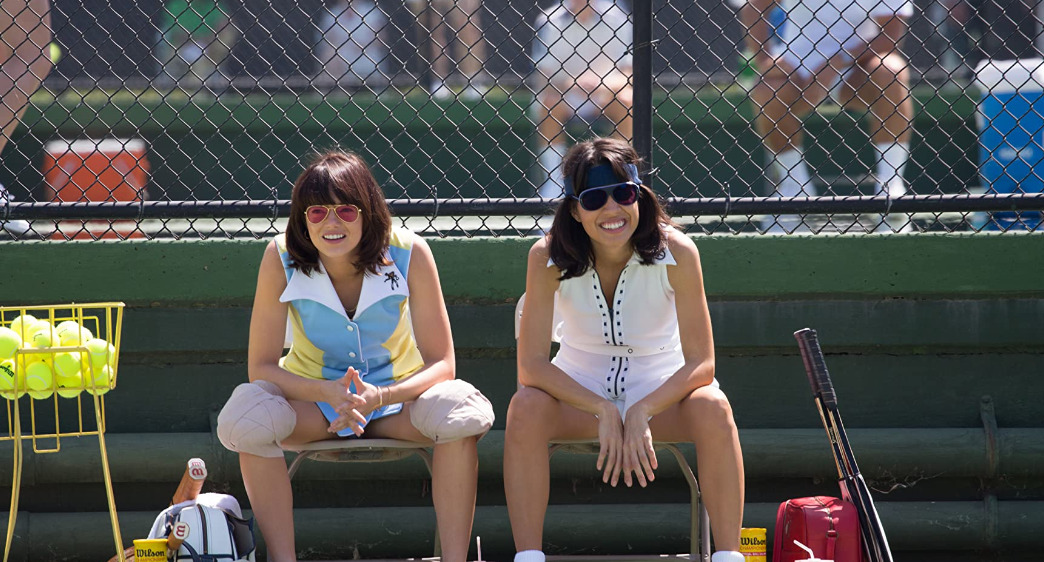 Based on the true story of the iconic tennis match between Billie Jean King and Bobby Riggs in 1973, 'Battle of The Sexes' is directed by Jonathan Dayton and Valerie Faris. The film stars Emma Stone and Steve Carell in the lead roles. The story documents the legendary match between the two pro-tennis players and delves deeper into their private lives as they struggle with their own personal issues. If you're a fan of historic biographical movies centering around sports like 'Air,' then 'Battle of The Sexes' is just the thing for you.
8. The Wolf of Wall Street (2013)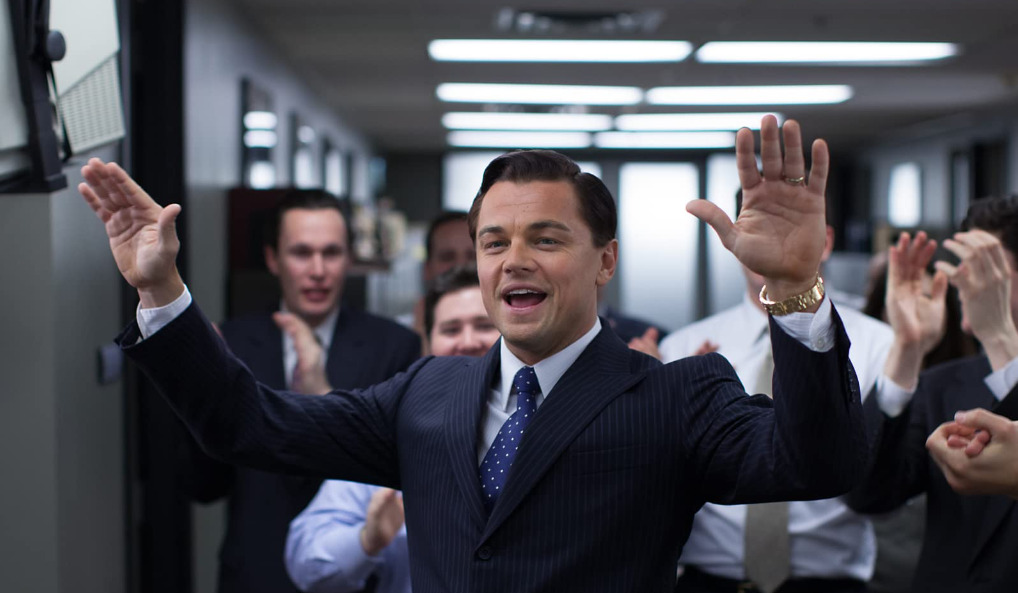 Martin Scorsese's 'Wolf of Wall Street' is a critically acclaimed comedy crime drama based on a memoir of the same name by Jordan Belfort. The movie features a star-studded cast with Leonardo DiCaprio at the forefront, alongside Margot Robbie, Jonah Hill, and Matthew McConaughey. The film revolves around Jordan Belfort and his pack of brokers as they make millions of dollars through their brokerage firm Stratton Oakmont.
With their success comes the FBI's attention on Belfort's illegal activities, and he soon realizes the hole he has dug himself into might just be impossible to crawl out of. 'Wolf of Wall Street' and 'Air' are inspired by real-life situations that tell stories of enterprising men and their ambitions (or greed, in the former's case.)
7. Trouble With The Curve (2012)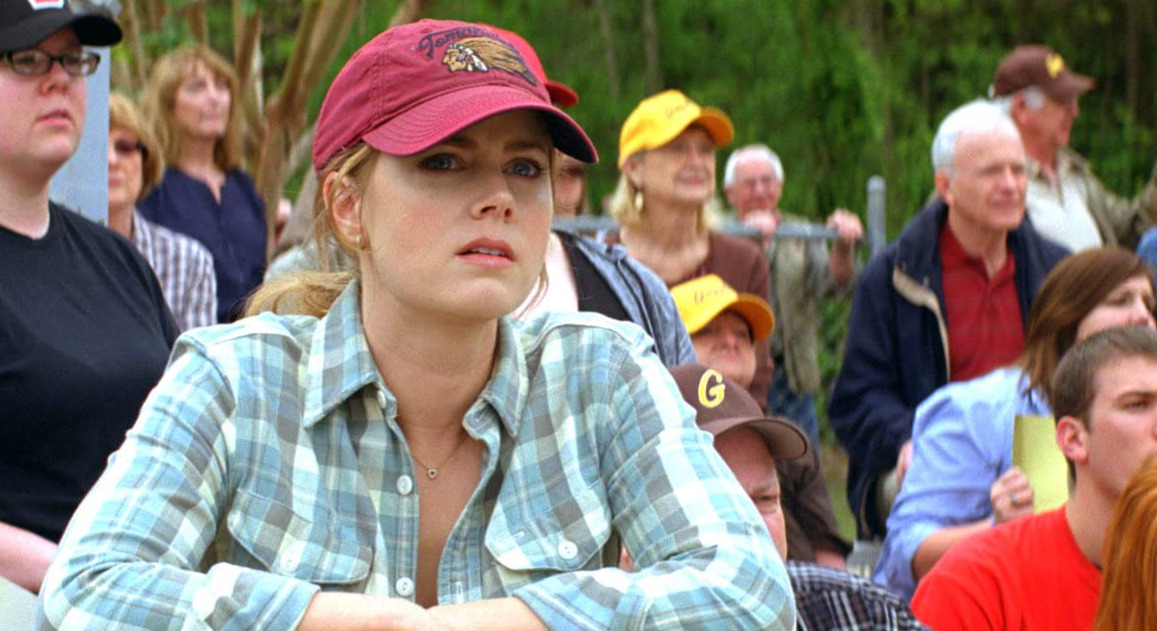 'Trouble With The Curve' is a sports drama directed by Robert Lorenz that stars Clint Eastwood and Amy Adams as the father-daughter duo, Gus and Mickey. Gus is a baseball scout on his last assignment. At the insistence of Gus's boss Pete, Mickey, his daughter, agrees to join him on his next scouting trip. As Gus works towards proving his worth in the industry, he gets closer to his daughter, and the two work through their issues.
The 2012 movie uses sports as a relationship-building tool between the characters and tells a moving story. If you're a fan of sports movies like 'Air' that explore the world of sports through a different perspective, you might enjoy 'Trouble With The Curve.'
6. Jerry Maguire (1996)
Cameron Crowe's 'Jerry Maguire' is a rom-com sports movie starring Tom Cruise, Cuba Gooding Jr., and Renée Zellweger. Jerry Maguire is a top-of-the-game sports agent with a passion for his job. However, after expressing his epiphanic new philosophy on the profession, he is fired from Sports Management International. Joined by one of his colleagues, Dorothy Boyd, Maguire is only left with one client, Rod Tidwell.
As Maguire embarks on this new journey, he faces many hardships and forms new relationships with people, including Dorothy's young son Ray. Similar to 'Air,' 'Jerry Maguire' is an atypical sports movie that focuses on a non-athletic aspect of commercialized sports and features success stories about people initially undermined by their peers.
5. Tetris (2023)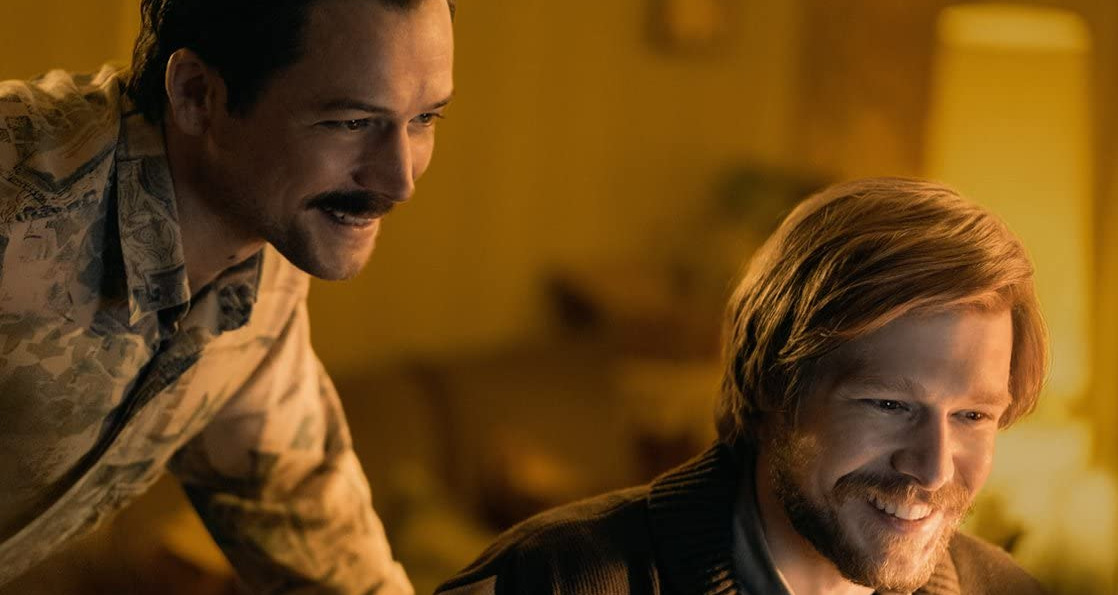 Starring Taron Egerton, 'Tetris' is a thriller directed by Jon S. Baird. The movie tells the real-life story of Henk Rogers's pursuit of acquiring the license and patent rights to one of the most influential games of our time, Tetris. Set during the time of the Cold War, it follows Rogers as he travels out to the Soviet Union and teams up with inventor Alexey Pajitnov. Together the two try to negotiate with the Soviet government and risk their lives in the process. Like, 'Air,' 'Tetris' also tells the backstory behind a groundbreaking invention.
4. The Big Short (2015)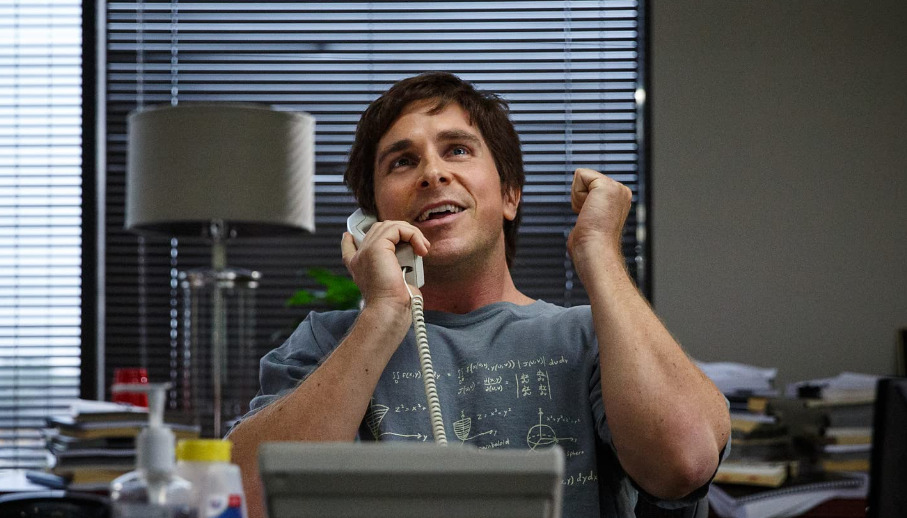 Based on a book by Michael Lewis, 'The Big Short' is an Oscar-winning biographical crime drama about the 2007-08 housing market crash. The movie is directed by Adam McKay and stars Christian Bale, Steve Carell, Ryan Gosling, and Brad Pitt. After Michael Burry, a hedge fund manager, realizes the instability in the housing market of America, he bets against the market.
Later, banker Jared Vennett and hedge-fund specialist Mark Baum join him, and together they make huge profits while the rest of the country goes through a financial crisis. Both 'Air' and 'The Big Short' are movies where a group of people take a huge financial chance and come out victorious on the other side for it. If you liked the business aspect of 'Air,' you should definitely give 'The Big Short' a watch.
3. Eddie The Eagle (2015)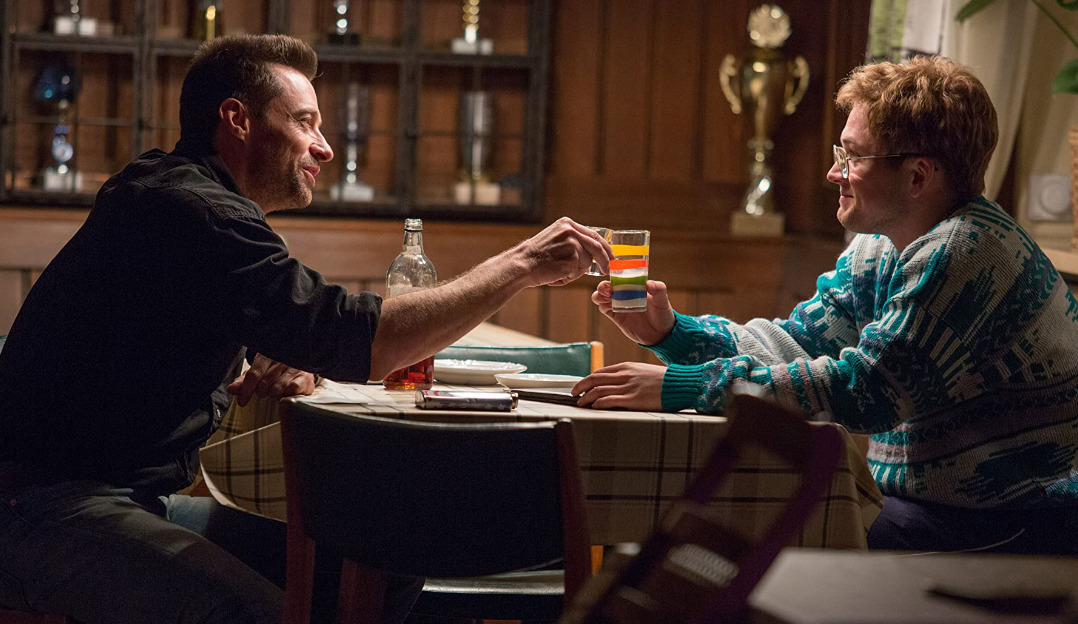 Directed by Dexter Fletcher, 'Eddie The Eagle' stars Taron Egerton and Hugh Jackman. This sports film is based on the real-life of Michael Edwards, an English ski-jumper Olympian. With dreams of entering the Olympics, Michael "Eddie" Edwards tries for the British Olympic officials but is turned down. Afterward, he travels to Germany to hone his skill and meets Bronson Peary, a former ski-jumper current snowplow driver.
After taking a liking to the passionate underdog Eddie, Peary starts training the young athlete. Ultimately, Eddie's journey leads him to the unforgettable 1988 Calgary Winter Olympics. With a firm basis in reality like 'Air,' 'Eddie The Eagle' tells a feel-good story about hard work and victory.
2. Million Dollar Arm (2014)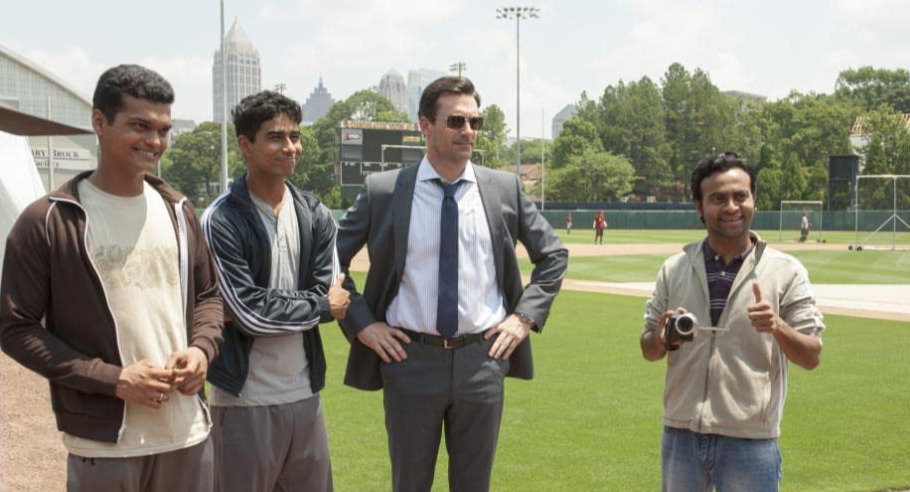 On the verge of being a has-been, J. B. Bernstein, a sports agent, decides to take a risk and try out an unconventional strategy for finding his next big client. With the help of his partner Ash Vasudevan, Bernstein sets up a talent contest in India to find new baseball talents. With only a year to prepare the winners, Rinku, Dinesh, and Amit, for major-league tryouts, Bernstein's whole career rides on this huge life-altering gamble.
Disney's 'Million Dollar Arm' is a sports drama directed by Craig Gillespie. Bernstein's company in 'Million Dollar Arm,' similar to Nike Inc in 'Air,' puts their entire trust into one unusual gameplay. If you're looking for a movie with a base premise similar to 'Air' that also centers around sports, then 'Million Dollar Arm' would make for the perfect watch for you.
1. Moneyball (2011)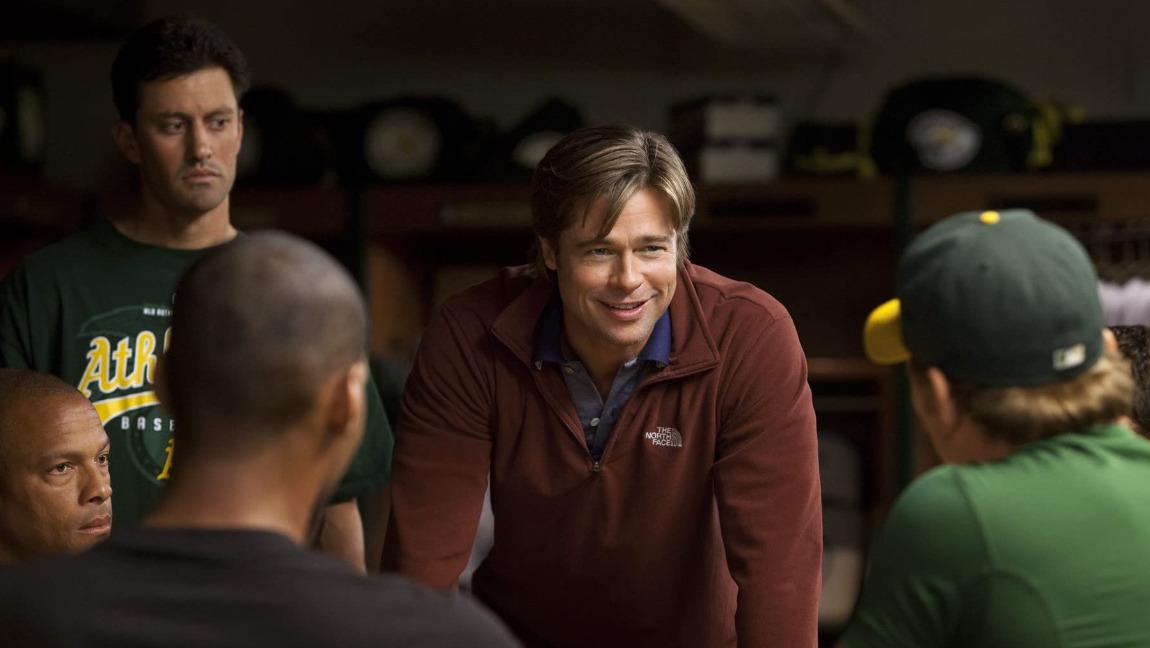 'Moneyball' is a sports comedy-drama movie that is based on the nonfiction book by Michael Lewis, titled 'Moneyball: Art of Winning an Unfair Game.' Directed by Bennett Miller, it stars Brad Pitt, Jonah Hill, and Chris Pratt, among others. The movie follows the manager of Oakland Athletics, Billy Beane. After a devastating loss at the 2001 ALDS, Oakland is in need of a new team on a tight budget. After hiring a young Yale economics graduate, Peter Brand, Beane starts to build a team with Brand's help.
Together, they come up with a strategy to put together a promising team of misfits and receive heavy criticism for their game plan. Like 'Air,' 'Moneyball' also tells a story of people willing to take risks in high-stake situations and change the game in the process. If you enjoyed the ambitious, underdog sports story of 'Air,' then you will definitely also enjoy 'Moneyball.'
Read More: Is Ben Affleck's Air Based on a True Story?