CBS's 'The Amazing Race' is known for its fast-paced, high-energy competition, the stunning locations it showcases, and the dynamic relationships among the teams, making it a thrilling and entertaining reality series. The 35th season of the show premiered on September 27, 2023, and showcases 13 teams of two as they participate in a race around the world. Along the way, teams face roadblocks, detours, and other obstacles that test their physical, mental, and emotional endurance.
At the end of each leg, the last team to arrive at the checkpoint is typically eliminated from the race. If you're interested in learning more about a specific duo that has captured the attention of fans, Robbin Tomich and Chelsea Day, you've come to the right place. We have all the details to share about them. Let's delve into everything we know about them.
Robbin Tomich and Chelsea Day's Age and Background
Robbin and Chelsea, both 41-year-old stay-at-home moms, are embarking on the adventure of a lifetime by challenging themselves to participate in this formidable season. Their connection runs deep, as they've known each other since childhood and were best friends since their 7th-grade days at Redmond Middle School. Interestingly, their friendship didn't start on the smoothest note, as Chelsea recalls that Tomich had even posed a bit of trouble during their initial encounters. Despite their somewhat rocky start as childhood friends, Robbin and Chelsea's relationship has evolved over the years, leading them to form a strong bond.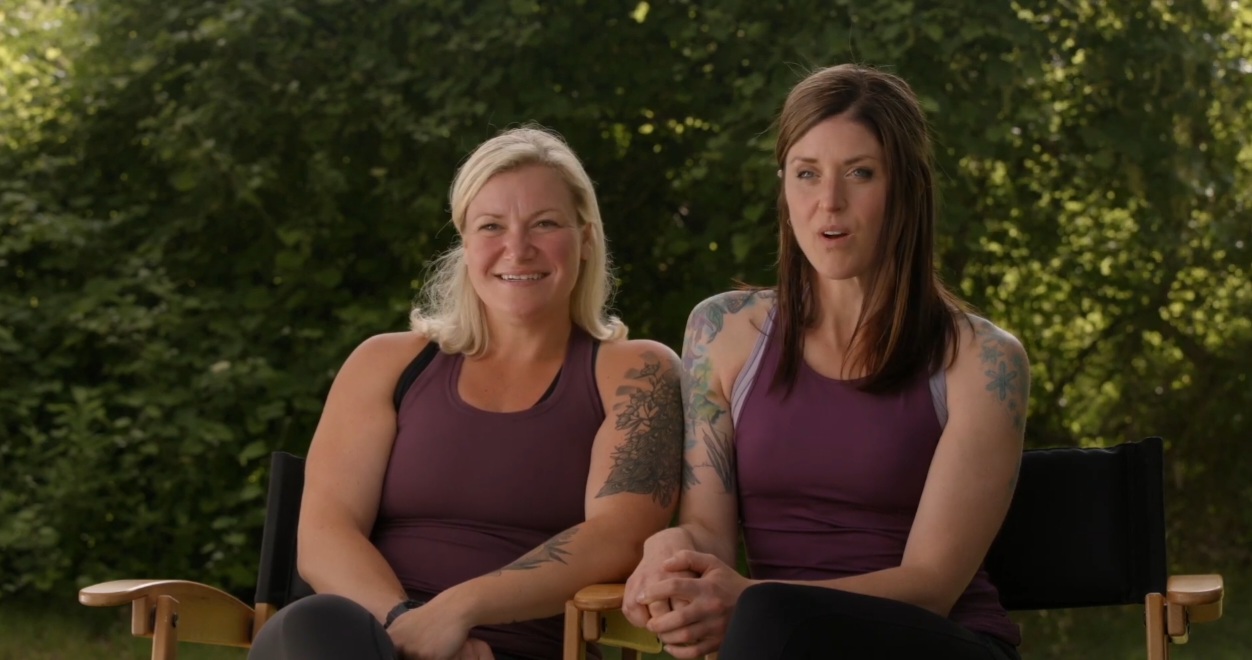 Both friends eventually found their homes in Washington, with Robbin establishing herself in Kirkland and Chelsea settling down in Shoreline. Along their life journeys, they encountered a few challenges that ultimately brought them closer together. Now, at this juncture in their lives, they believe it's the perfect time to put their resilience to the test by taking on the adventurous challenge. Their shared experiences and the bond they've formed over the years have prepared them for this exciting opportunity to explore their limits and face new adventures head-on.
Robbin Tomich and Chelsea Day's Profession
Both Robbin and Chelsea chose paths that led them to become homemakers and stay-at-home moms. They each built beautiful homes filled with happiness and cheer for their families. However, life presented them with significant challenges. Robbin faced an exceptionally tough period when her husband was initially diagnosed with a brain tumor and later passed away from leukemia in 2020. During this trying time, Chelsea stepped in as a true friend, offering Robbin unwavering support and being there for her in a profoundly meaningful way.
Chelsea's presence and support were instrumental in helping Robbin navigate through this difficult phase in her life. Robbin embarked on a transformative journey, determined to turn her life around, and began hitting the gym with dedication. Her commitment to fitness led to a remarkable weight loss journey, shedding pounds from her peak weight of 340 pounds. She immersed herself in CrossFit training, and the gym became her sanctuary, providing both physical and emotional benefits. Simultaneously, Chelsea also decided to focus on her health and engaged in cardio workouts.
During this period of personal growth, the two friends realized that they were in the best physical shape of their lives. It was at this juncture they felt the time was right to seize the opportunity and participate in 'The Amazing Race,' embracing the challenge with newfound confidence in their fitness and resilience. Robbin's extensive travels across Europe during her late husband's posting in Germany and Chelsea's experience with extended vacations alongside her significant other gave them a sense of confidence in their travel capabilities.
While they may not have known exactly how to prepare for a season on the show, Robbin Tomich and Chelsea Day took the initiative to work out extensively and get in shape. They believed that their combined experiences, both in life and in fitness, had prepared them well for the competition, instilling them with the readiness and determination to compete to the best of their abilities.
Robbin Tomich and Chelsea Day's Husbands
Robbin and Chelsea maintain a private approach to their personal lives, and not much information is available about their partners. However, it is known that Chelsea is married. Robbin's late husband had a military background, and she is also engaged as of late. In addition to her engagement, Robbin is a mother with a few children and one of the most significant challenges of participating was being separated from her family for the duration of the season.
Both Robbin and Chelsea are dedicated, long-standing fans of 'The Amazing Race.' Chelsea's commitment to the franchise was so strong that she went as far as purchasing a VHS tape from eBay to catch up on an episode she had missed. Their enthusiasm and optimism shine through as they embark on their journey in the 35th installment of the show. Their unique friendship, personal transformations, and unwavering determination promise to make their race both inspiring and exciting to watch.
Read More: Greg and John Franklin From Amazing Race: Everything We Know