In the 'Dateline: Devil's Bathtub' episode on NBC, viewers delve into the horrifying homicide of Craig Rideout, a 50-year-old computer programmer. This tragic event unfolded in Penfield, New York, in July 2016. Through interviews with key figures involved in the matter, including the victim's elder sister and vocal supporter, Robbyn Drew, this episode offers a meticulous and chronological narrative of the intricate series of events. If you're intrigued to uncover further details, here's what we know.
Who is Robbyn Drew?
Craig Wallace Rideout was born in Pittsford, Monroe County, New York, on April 24, 1966, to Agnes "Nessie" and the late Richard "Dick" Rideout. His father, a WWII Navy veteran, dedicated over three decades to Eastman Kodak before succumbing to cancer in 2003. On the other hand, his mother worked as a travel agent catering to local executives. Craig's elder sister, Robbyn Drew (née Rideout), has since conceded they were fortunate to experience a delightful and loving childhood filled with local traditions.
On the show, Robbyn even recalled how their family meals featured succulent roast beef, Yorkshire pudding, and the cherished Saturday morning tradition of savory French toast. She reminisced about her younger brother, saying, "He was a wonderfully funny individual with an astute sense of humor. He liked reading. He liked music. He loved his family." She added he possessed "a wicked sense of humor" that was "not mean or naughty, but a little mischievous." A freshly graduated Craig met Laura Asam in a Rochester pub, and a whirlwind romance ensued.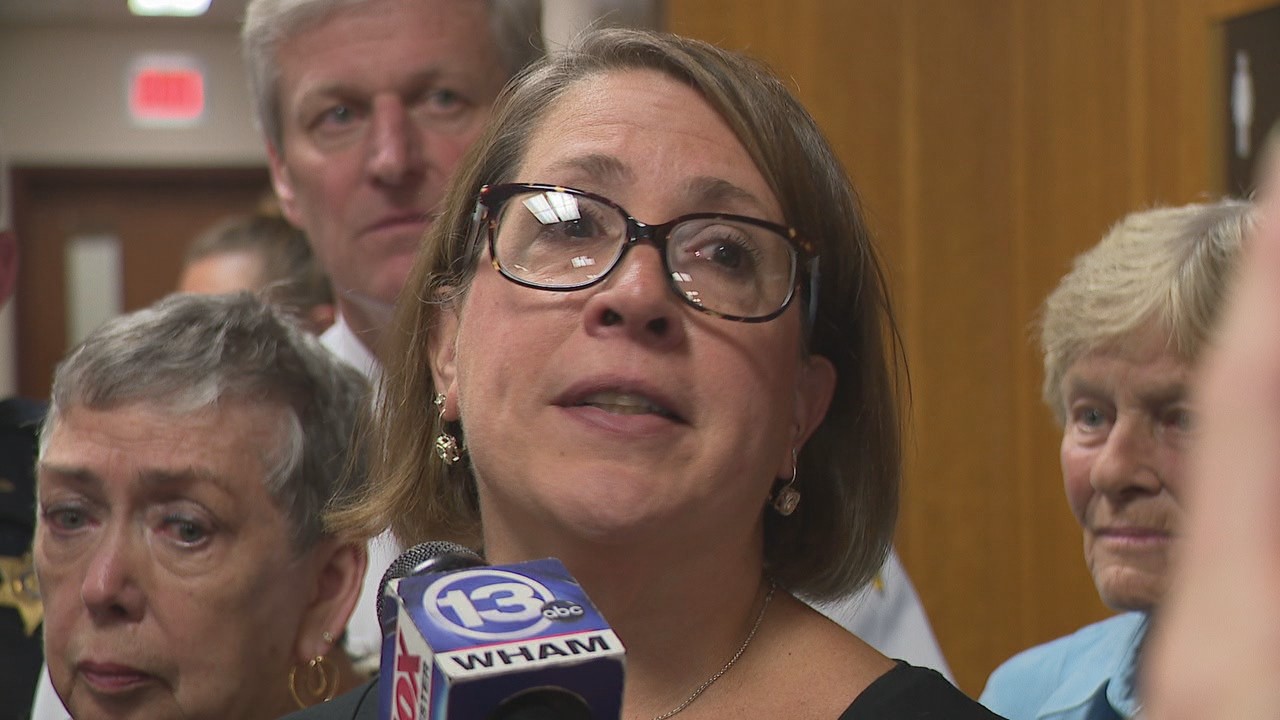 Laura had recently moved to the area from Syracuse with her parents and four siblings, plus was attending college in Buffalo. Craig, then 27, and Laura, then 22, married in January 1993. Robbyn recounted, "They were so enamored of each other. You could see the twinkle in their eyes." She added, "They were young, happy, and in love. Together, they brought seven beautiful children into this world. He loved each of them." Their eldest, a son named Colin, was born a few months later, in October, followed by six more.
The newlyweds purchased a four-bedroom house on six acres in Pittsford, but finances became tight with the birth of so many children. Robbyn described how the couple was forced to move to a more modest house as bankruptcy loomed overhead. The sister said, "Laura never believed they suffered from financial difficulty. She never took that seriously. She believed that he was hiding money." As the financial situation worsened, Laura came face-to-face with the ugly truth — driving a wedge between her and Craig.
According to the show, there were multiple holidays when Laura and some kids did not show up for gatherings at Robbyn's or the in-laws. Things worsened when she filed for divorce in the late summer of 2014 and moved in with Paul "P.J." Tucci. Therefore, it was shocking when Craig's disfigured remains were discovered wrapped in a tarp within a secluded Yates County woodland area on the morning of July 20, 2014. He'd been strangled, plus his face and fingernails were marred by corrosive acid.
Where is Robbyn Drew Now?
Prosecutors have asserted that the catalyst behind Craig's heinous murder was a contentious custody battle and divorce. At the time of his tragic demise, Laura and he had already separated. The ex and their children were residing with her boyfriend, Paul (who did face murder charges but was subsequently acquitted in July 2017). On the fateful day of Craig's murder, Robbyn had reported him missing. Deeply concerned, she visited his residence only to discover Laura engaged in a suspicious cleanup.
She told investigators, "Laura said she was tidying up because the kitchen smelled. This was unlike Laura because she rarely cleaned while living with my brother." Both Laura, then 46, and Colin, then 24, were convicted of second-degree murder in July 2017. Craig's other son, Alexander Rideout, was acquitted of murder charges but was convicted of two counts of tampering with evidence along with his brother. Laura was also found guilty of second-degree burglary and one count of tampering with evidence.
Before the sentencing, Robbyn read victim statements addressing each of the three convicts, alleging how she had toiled to be her brother's voice over the years. She elucidated how she'd had to cancel multiple vacations and support her family through the ordeal while fighting "anxiety, depression, and stress — to the point of now experiencing a chronic pinched nerve requiring medication." She stated her brother's greatest wish was to repair his relationships with his children — an opportunity that was destroyed by his murder.
Robbyn asked that her nephews and former sister-in-law receive the maximum sentences. She said, "I have been worried about not only my husband and all of our children and their response to this atrocity but the effect that this has had on my mother. She has lost her son and two grandchildren to jail and prison term." After all this, the three individuals received the maximum term and she stated, "Yes, there has been justice for Craig." According to her social media profile, Robbyn currently resides in Fairport, New York, alongside a family of her own and serves as an Account Manager at Brighton Pittsford Agency.
Read More: Craig Rideout Murder: How Did He Die? Who Killed Him?