If there's just one phrase that can ever be used to describe former detective Robert Anzilotti, it is unwavering integrity owing to the way he has always served his community without hesitation. This much is actually evident in A&E's 'The Torso Killer Confessions' — a documentary series charting his two-decade-long efforts to get serial killer Richard Cottingham to admit to his old offenses. Yet for now, if you simply wish to learn more about his background, his experiences, his motivations, as well as his current standing upon retirement, we've got the necessary details for you.
Who is Robert Anzilotti?
As a lifelong Bergen County, New Jersey native with working-class parents, Robert was quite young when he learned the importance of society, promptitude, morality, humanity, and diligence. It thus comes as no surprise that although he was admittedly a rather clueless teen, his observational skills gradually helped him realize his true calling was to be a helping hand to his people. Therefore, the proud Jerseyan evolved into a paramedic, only to shift into active law enforcement soon thereafter upon witnessing precisely just how different as well as difficult an official's job is.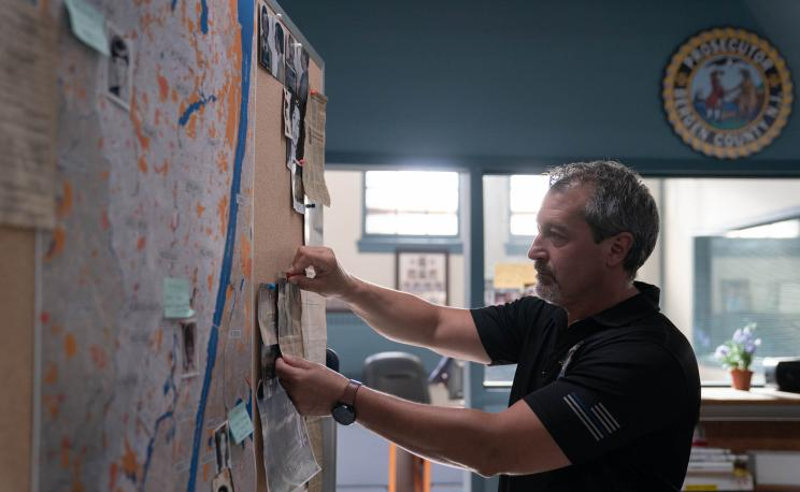 Robert actually fell in love with the feeling of his job the moment he donned a uniform in early 1992 as a part of the Woodcliff Lake Police Department, which merely grew once he began working. He reportedly stayed in this office for around 4½ years, but his zeal for mysteries, unflagging loyalty, a knack for investigation, and evident enthusiasm enabled him to quickly rise the ranks. He hence joined the Bergen County Prosecutor's Office (BCPONJ) in the summer of 1996 as a Detective in the Government/Criminal Law units before successfully evolving into a Sergeant in 2003.
It was during this period that Robert was handed a few cold case files by his superior, just for him to literally carry them everywhere, whether it be from office to office or even to his home. The truth is he absolutely loved solving such matters due to the emotional pride it gave him when he got to knock on someone's door and give them the answers they'd been awaiting for decades. "I don't think I can put it into words, to be quite honest," he said in the A&E original. "I think you have to walk in these shoes to know what it feels like. Every homicide detective knows what I'm talking about."
The Bergen County Prosecutor's Office has never actually had an official cold case unit, meaning every investigator had to work on a few of them whenever possible, regardless of their ranking. It just so happened that Robert ended up with the unsolved homicides of a dozen young girls from the late 1960s to 1980s, only for his gut feeling on Richard Cottingham's involvement to pay off. After all, between a long cat-and-mouse game spanning from 2004 to 2022, he managed to get the convicted serial killer-rapist to confess to six of these matters, one of which was a year into his retirement.
Where is Robert Anzilotti Now?
Robert reportedly held every position at RCPONJ prior to handing in his retirement papers, effective May 1, 2021, following 25 years of unparalleled service in every sense of the term. He was a reputable Detective (1996-2003), Sergeant (2003-2009), Lieutenant (2009-2014), Captain of Detectives (2014-2016), and Chief of Detectives (2016-2021), signifying he got to walk away with his head held high on his own terms. Throughout this period, the officer specialized in Cybercrime Investigation, Strategic Planning, Fraud Inquiries, Crisis Management, Government, and Criminal Law, all of which he actually continues to focus on the same as the CEO of his own Paramus, New Jersey-based firm, The Anzilotti Group/R3 Strategies and Solutions.
In other words, it seems like Robert is currently leading a good, happy, healthy, stable life in his homeland as a professional consultant as well as a family man alongside his wife Jennifer, their two daughters, and a son. He obviously hasn't left his work days behind, yet it does appear as if he's glad not to have the perpetual stress of investigations, criminal interactions, ungodly brutal hours, and evidentiary justice looming over his head.
As for his opinion of Richard, Robert has stated the killer "was a very tough nut to crack and remains so today. He only tells you what he wants to tell you, and there are plenty of times where he can be misleading. He likes to play games — and gaining his trust was most definitely the biggest priority over the years. It's extraordinarily frustrating… he's a definite control freak, and it's very difficult to get him to make [confessions] and he's trying to get as much from me as possible because it's a game to him." He also still maintains the hope that every cold case will one day be solved.
Read More: Suzan Mulder: Where is Jacalyn Harp's Sister Now?