As a Martin Desmond Roe and Travon Free-directed documentary living up to its title in every way conceivable, HBO's 'BS High' can only be described as equal parts baffling as well as haunting. That's because it delves deep into the football program of the alleged fake Bishop Sycamore High School to really shine a light upon the way a lack of structure led to a "scam" unlike any other. It thus comes as no surprise Founder/Head Coach Leroy "Roy" Johnson was at the center of it all — so now, if you simply wish to learn more about him and his current standing, here's what we know.
Who is Roy Johnson?
Although born in New York to devout Protestant Christians to have devoted most of their life to the Methodist church, Roy was raised in Long Island alongside his younger brother Matt Johnson. It was reportedly here that he first fell in love with football while playing on the streets, unaware it would ultimately lead him down a path he never really expected, imagined, or wanted at first. The truth is he wanted to play, which is why he once even tried out at Ohio State University as a walk-on, just to be rejected and then suddenly land a significant internship for the New York Jets.
"When I got [this position]," Roy candidly stated in the film, "I got to be around Coach Bill Parcells, Bill Belichick, Leon Hess… so I wanted to be a General Manager (GM); I was fascinated with this." He'd observed quite early on that no matter how talented an athlete may be, it was those behind the scenes (coaches or team owners) running the show, and it made him want to be a part of it. However, per his own narrative, he came up with the idea of establishing a football-driven school upon helping his brother move forward to college and realizing such a structure really can change lives.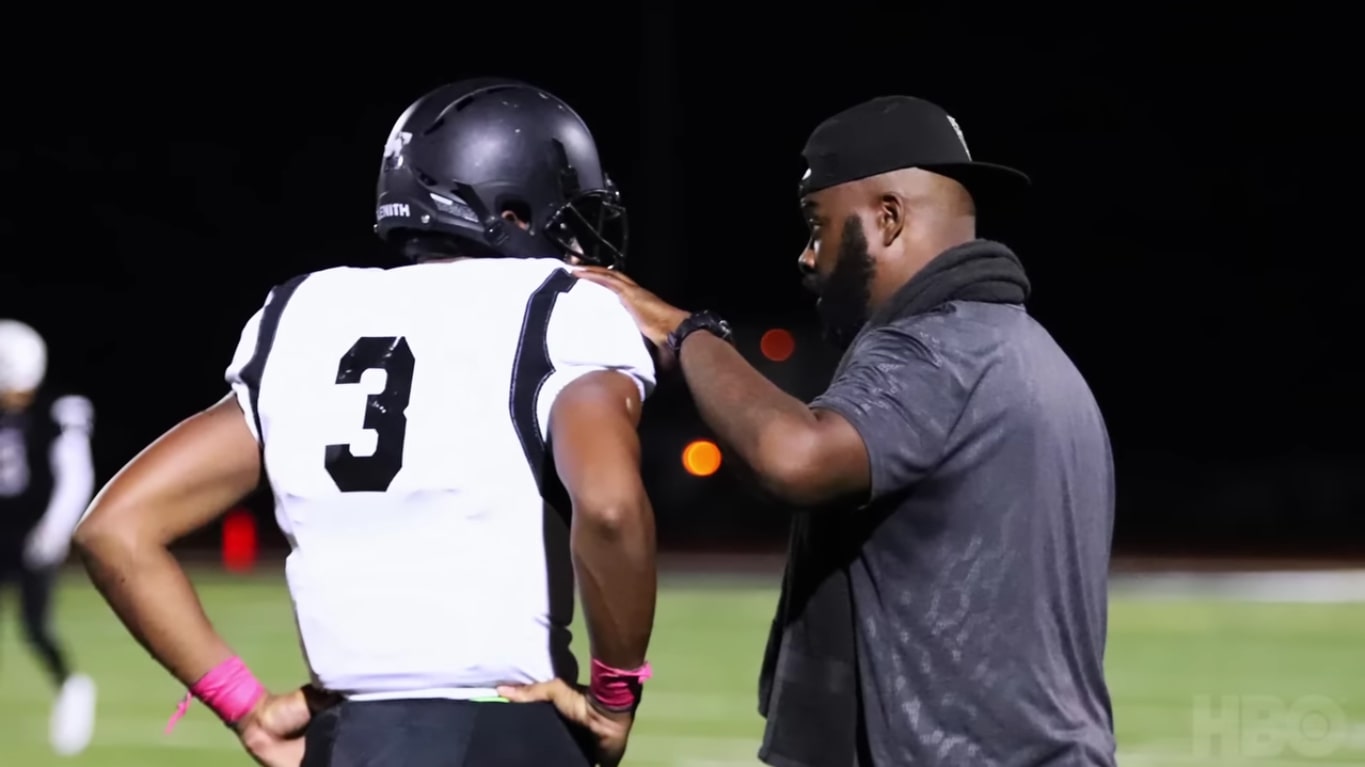 Roy actually clearly expressed, "When I started this whole thing, for me, it was an opportunity to take things from my brother or two or three kids to helping an entire football team, an entire school." Therefore, in his dream of building a renowned institution like IMG Academy, he ended up launching Christians of Faith Academy as an arm of the St. Paul African Methodist Episcopal Church in 2018. But alas, this religious sect later disavowed any affiliation with the school, only for him to evolve it into Bishop Sycamore in 2019 instead of shutting down the entire operation owing to lack of funds.
In other words, Roy soon had a fully functional academy in Columbus, Ohio, filled with student-athletes, a few staff members, plus himself as head coach (without the proper certification required). However, according to the documentary movie, there were no teachers, no background checks, no rules or regulations regarding age limits, no physical building, and no one ever attended any classes. Moreover, not a single student graduated from this in-name school for three years (2019-2021), and then came its team's ESPN-broadcasted match against IMG Academy that exposed all its secrets.
That's when it became evident Bishop Sycamore High was fake — its aim was to find a way for students to play football against high school teams and potentially increase their prospects of playing at the collegiate level, per a 79-page official report, yet they did not meet or provide proof of meeting state standards. Then there's the fact Roy had students live in hotel rooms for 2-3 months until they were evicted for non-payment — some of these notices were in the youngsters' names — plus he allegedly got their social security numbers to take out loans against their identity, according to the production.
Where is Roy Johnson Now?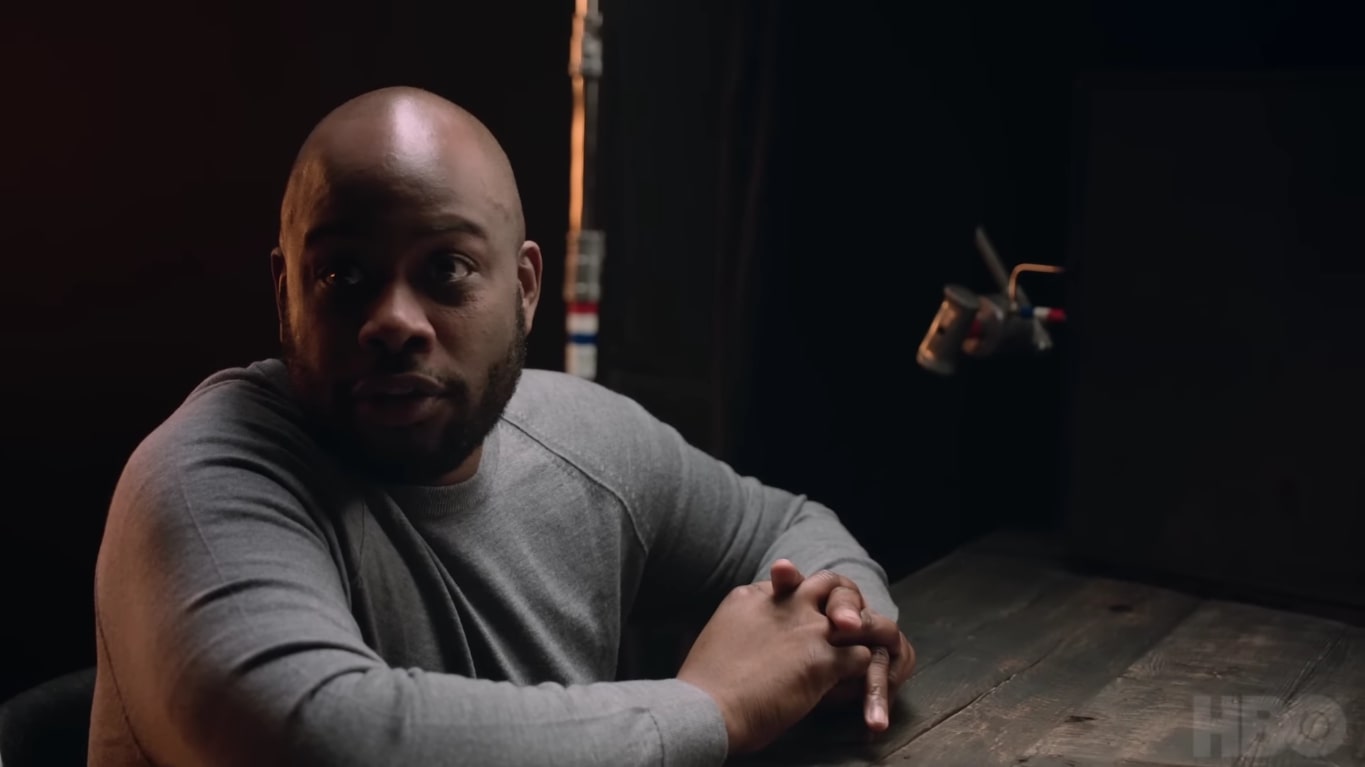 With all the accusations against Roy, the original film also elucidates there have been at least 30 lawsuits against him — most of these are for fraud, with organizations claiming he took up their services but then gave bad checks, fake credit cards, or just didn't deliver when it came time to pay. Furthermore, it's imperative to note he has even been accused of domestic violence against a partner named Ashley, which eventually concluded with him pleading guilty to the charge of menacing. And today, as per reports, he owes more than $300,000 in fines in connection to civil court cases associated with his involvement at Bishop Sycamore High as well as Christians of Faith Academy.
Coming to Roy's current standing, the Bishop Sycamore Founder was actually fired as its football program's head coach mere days after its scandalous match against IMG in 2021, which we believe plays a role in his recent filing for bankruptcy. According to the paperwork he himself submitted without any assistance from an attorney, he has less than $50,000 in assets and between $100,000-500,000 in liabilities, mostly from his at least 17 creditors. These July 25, 2023, papers do suggest he's currently employed at a company called Spectrum, where he earns roughly $35,000-40,000 a year before taxes, yet it's not nearly enough for his survival all the while paying his fines.
Also, we should mention the State of Ohio could not take any action against Roy or Bishop Sycamore for being fake as it is registered as a religious school.