The fifth episode of Paramount+'s teen series 'School Spirits,' titled 'The Twilight End Zone,' follows Maddie and Simon's efforts to find the former's murderer. While Wally, Charly, and Rhonda prepare for a match night at the school, Xavier, Nicole, and Simon distribute flyers with a photo of Maddie to comfort the late girl's mother Sandra. Maddie and Simon start to consider Claire as a suspect, which leads them to investigate her life with the help of Xavier. Maddie connects well with Wally, who makes a significant decision concerning his life after death. The engrossing episode ends with ambiguous developments one after the other. If you are trying to make sense of the same, you are at the right place! SPOILERS AHEAD.
School Spirits Episode 5 Recap
'The Twilight End Zone' begins with Maddie and Simon thinking about Mr. Anderson's call and connection to Claire. Simon asks his late best friend why did she and Claire stop being friends, only for her to reply that she couldn't help Claire when the latter was going through a rough phase due to her parents' fights. Sandra comes to know that Maddie's backpack is found in an abandoned house owned by Claire's stepfather. Simon thinks that the connection between Claire and the backpack's location isn't a coincidence. Rhonda prepares for leaving for the "beyond" with the help of Martin, who makes it clear that she will help her.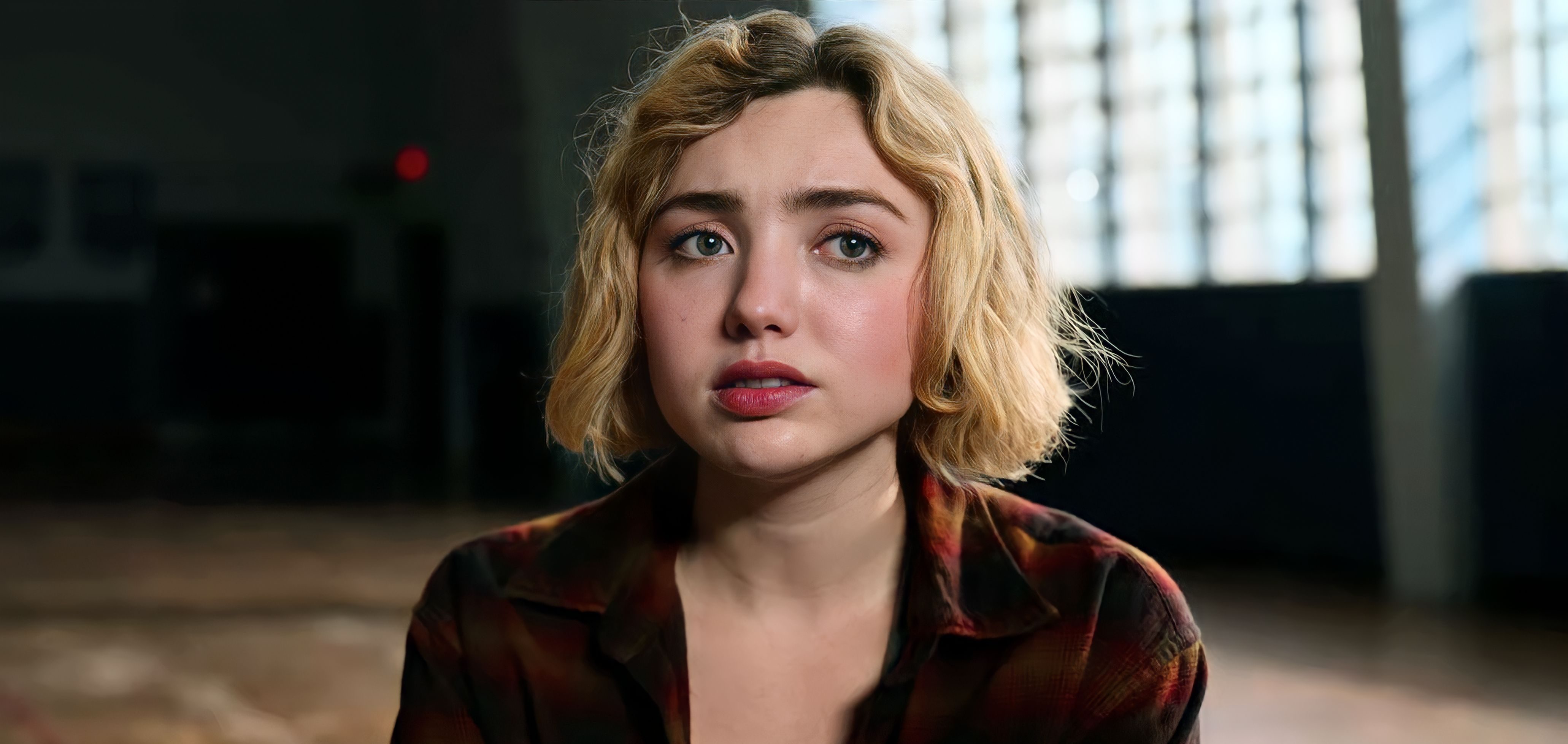 Charly is writing a letter to Emilio, his ex-partner who is working as a teacher at Split River High. Claire is worried that whether Mr. Anderson has revealed anything about her to the cops. She meets him, only for the teacher to dismiss her. Simon gains the key to Anderson's classroom from the janitor and goes through his materials. Sandra, thinking that Maddie is alive upon knowing about her backpack, arrives at the school to collect the notes that were given to her class during her daughter's absence. Maddie sees Sandra trying to become a good mother. She wishes that her mother shouldn't ever know about her death so that she can see a sober and hopeful Sandra whenever it is possible.
Simon goes through Claire's assignments that were submitted to Anderson. He and Maddie come to know that the teacher had awarded an A grade to all the assignments despite the same content written in those texts. Sandra seeks the help of Xavier, Nicole, and Simon to pass flyers with Maddie's photo among the spectators of the football match, hoping that her daughter will return to her seeing the same.
School Spirits Episode 5 Ending: Did Claire Kill Maddie?
While Maddie and Simon suspect Claire as the murderer, Simon receives a video clip of the latter arguing with Anderson concerning the grades she received and the money he "stole" from her parents. Nicole and Xavier also receive the clip from an unknown source. Simon theorizes that Claire might have killed Maddie thinking that the latter is the one behind the video clip. If Claire had come to know about the video, she might have suspected Maddie, especially because the former seemingly considered the latter her enemy. As far as Claire was concerned, Maddie was the obstacle in her path to unite with Xavier.
Maddie and Claire also had a tumultuous history, which makes Simon's theory probable. Claire must have confronted Maddie about the video and a fight must have ensued between them in the boiler room. The cheerleader must have killed Maddie following an impulse, especially with several matters at stake. Claire must have been worried about Maddie spreading the video, which would have tarnished her and her parents' reputations. Believing that she would not be able to appear again in the school if the video got leaked, Claire must have done the unthinkable to protect herself. After the tumultuous experiences of her childhood, it hasn't been long since Claire started to feel safe in her family. She might have killed Maddie to safeguard her position in the same.
When Xavier investigates Claire's stepfather's property, where Maddie's backpack is found, he sees someone running away from the place. The person can be Claire, who arrives late to the football match despite being the lead cheerleader. Furthermore, the prospect of gaining Xavier for good might have motivated Claire to kill her childhood friend. Having said that, there isn't any irrefutable evidence that concludes Claire killed Maddie. Her fear of cops and the anxiety she displays can be the results of her fear of the revelation concerning her involvement in the fraud Anderson committed.
If Claire isn't the killer, the real murderer must have placed Maddie's backpack in her stepfather's house to frame her for the murder. The same person can also be the one behind the video clip which is sent to Simon, Nicole, and Xavier. Since there isn't anything more than Simon's theory to conclude that Claire is the killer, Maddie may need to wait for Xavier to know more about Claire's possible involvement in her death by pretending to be her partner.
Will Maddie and Wally Get Together?
During the football match, Wally opens up about how his mother always wanted him to shine as a football player to Maddie. He tries to make his mother proud by celebrating the day by intentionally forgetting that he died in the same field upon getting forced by his mother to play without any rest. Maddie tells him that he doesn't need to care about his mother's feelings anymore, which turns Wally's life around. He realizes that he doesn't need to be concerned about his mother when she can't even find out that he has been sitting alongside her during such matches.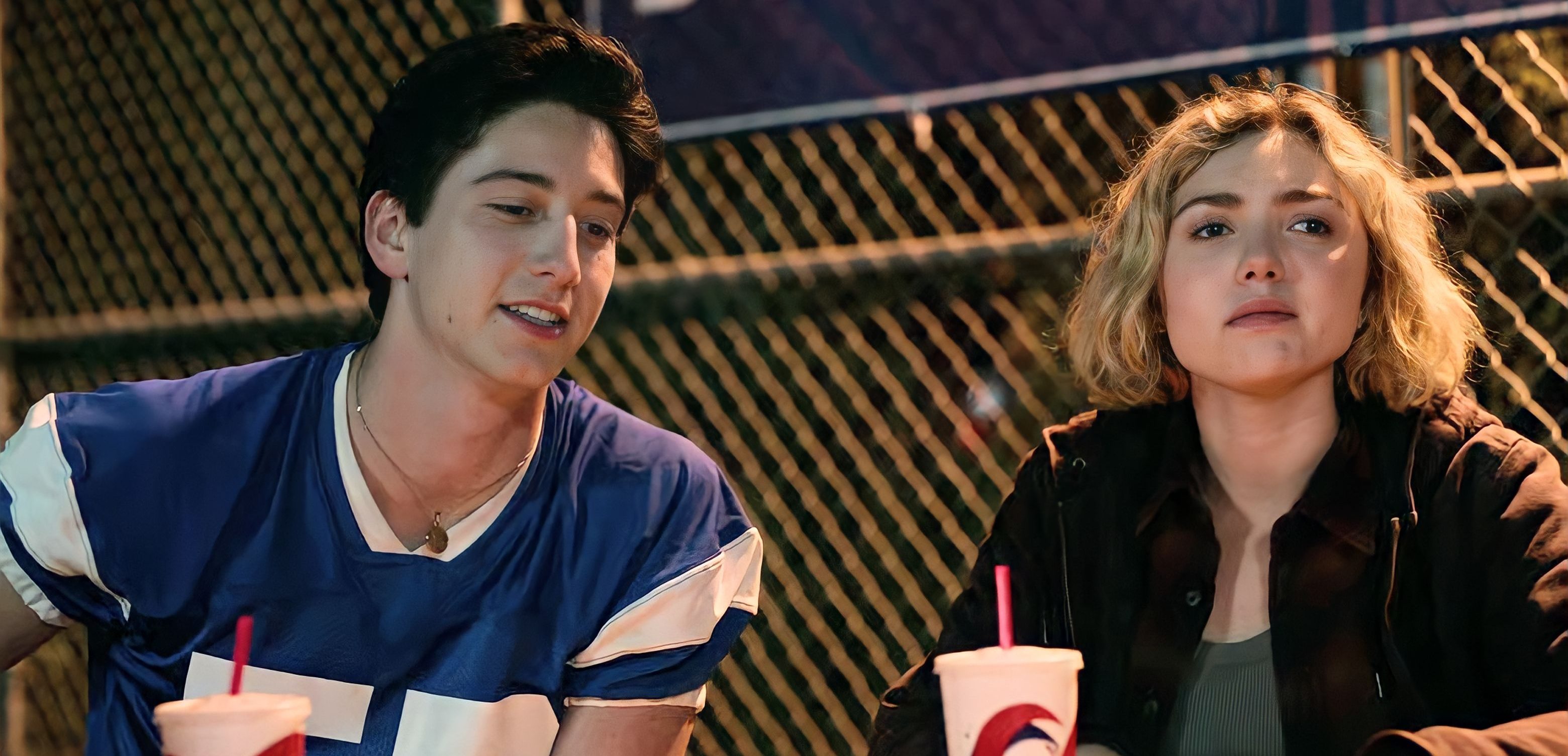 Wally finally frees himself from his mother, which liberates him. He thinks that Maddie can understand him more than anyone he ever interacted with after his death. The comforting conversation they have must have stirred feelings in him for her. He asks her out for a dance as his date, only for her to reply yes. Wally's happiness after listening to the same indicates that he most likely has feelings for her. But they may not get together, at least for now. Maddie hasn't yet moved on from her love for Xavier, which is evident in the words she communicates to him through Simon for Xavier to reconcile with Claire for the sake of finding out whether she is the former's murderer.
The pain in Maddie's voice is a testament to how much she still loves Xavier. It is unlikely that Wally will be able to change her mind right away. In addition, Maddie's priority is to find her murderer. She may not encourage Wally's approaches too many times since it will distract her from finding out what really happened to her. Therefore, the former football star may need to be patient about getting together with Maddie if that's his intention.
Read More: What Happened to Maddie's Body in School Spirits? Where is it?