Hulu's 'Never Let Him Go' is a short documentary series that sheds light on the case of Scott Johnson, a bright mathematician whose life came to a tragic end in the 1980s. Though his passing was initially ruled as a suicide, his brother's persistence ensured that the truth came to light and the much more heartbreaking truth could be revealed in order to achieve justice. If you are someone who is also curious about just who was responsible for Scott's passing, worry not because we have your back!
How Did Scott Johnson Die?
Born on November 27, 1961, Scott Johnson grew up in Los Angeles, California. His mother had been around 21 years old when she gave birth to him. Given the split of his parents in the early years of his life, Scott grew closer to his older siblings, Terry and Steve Johnson. When his mother started dating a man who, according to Steve, would demean the two brothers for being "too feminine," it had a negative impact on Scott.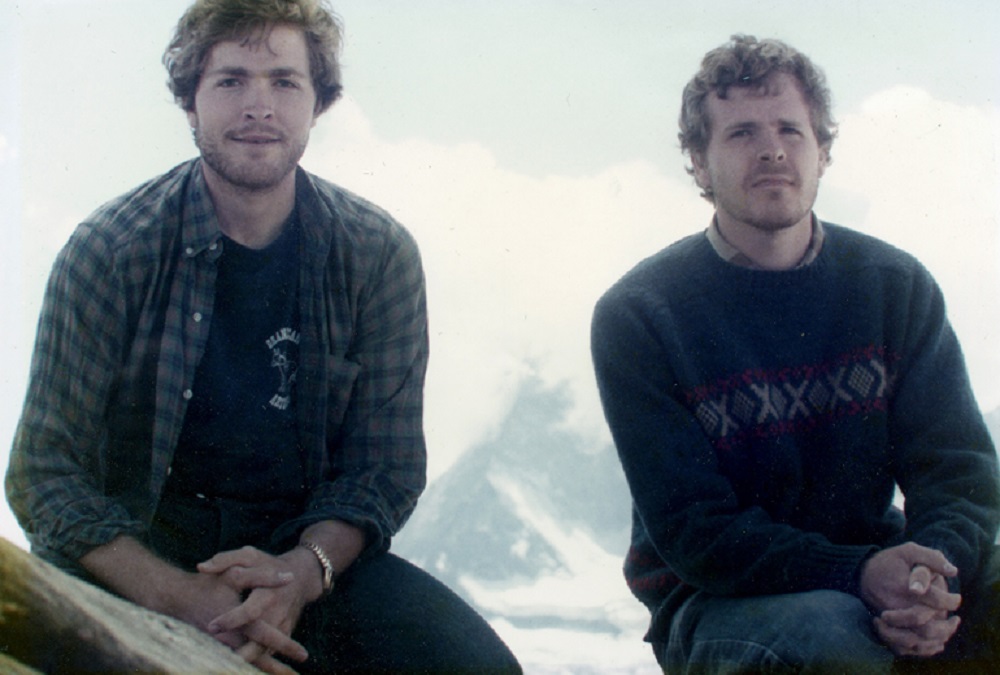 After entering high school, Scott's genius started to shine through. Though described as a shy man, he was undoubtedly quite intelligent and went on to study at the California Institute of Technology (AKA Caltech). Since Steve was also a student at the University of Southern California, the two brothers often spent much time together. It was during this duration that Scott got closer to his brother's future wife, Rosemary Torres.
Following his time at Caltech, Scott became a student at Cambridge University, where he met Michael Noone, a man he would eventually start dating and move to Australia for. In 1986, he decided to pursue his doctorate in Canberra, Australia. That said, he would also often make trips to Sydney, Australia, to consult with the academic minds there as he wanted more input into his work. It was during one of his trips to Sydney that Scott ended up passing away.
On December 10, 1988, the police in Manly, Australia, a suburb of Syndey, got a call regarding the remains of a naked body that had been discovered at the base of the cliffs in North Head. Upon reaching the location, the investigators found neatly folded clothes near the cliff point, along with identification that indicated that it was Scott who was found at the base of the cliff. It was concluded that he had been dead for approximately two days, though much of the evidence was apparently washed away due to the storm that was plaguing the area at the time.
Who Killed Scott Johnson?
Initially, the local authorities believed that Scott Johnson had jumped from the cliffs of North Head of his own volition. This was primarily because Michale Noone, his partner at the time, had told investigators that the academic had expressed to him that he had indeed thought of taking his own life at least once. Additionally, the police claimed that the place around which Scott was found dead was apparently a place where many gay people went to take their own lives.
However, Steve Johnson, Scott's brother, maintained that his younger sibling had not jumped from North Head and something much more sinister was afoot. For nearly three and a half decades, Steve collected evidence on his own, hired additional help, and launched a highly public campaign in Australian media to get justice for his brother. Ultimately, on May 12, 2020, a man named Scott White, formerly known as Scott Newman, was arrested by the authorities, having been pointed in his direction by White's ex-wife, Helen White.
In an undercover operation conducted by the authorities, White told how he had met Scott at a bar, and the two had then walked up to the place from where the latter had fallen. He stated how he had punched the American man, leading to Scott allegedly staggering and falling off. White had an extensive history of acting violently against gay men in the past, which added to the belief that his actions leading to the death of Scott Johnson were a result of a hate crime.
While under arrest, White maintained his innocence to the investigators. However, during his arraignment on January 10, 2022, he loudly claimed that he pled guilty. This led to him being found guilty on January 13, 2022, and being sentenced to prison for 12 years and seven months on May 3, 2022. Later on, White changed his plea to not guilty and appealed his conviction, which was overturned for appeal. Ultimately, on February 23, 2023, he again pled guilty and was sentenced to 9 years in prison on June 8, 2023.
It should be noted that White's sentencing and conviction were done while considering his past and present circumstances. At the time of his trial, he had early-onset dementia, which had apparently only gotten worse due to his usage of alcohol. Additionally, even at the time of his killing of Scott Johnson, he was a "street kid," which certainly altered how his case was evaluated. The defendant did claim in the court that he himself was gay, which is something Helen White did not seem inclined to believe in the Hulu series, though it did seem to add to the grief of certain members of Scott Johnson's family.
Read More: Steve Johnson: Where is Scott Johnson's Brother Now?