Every quintessential movie has a hero and a villain, and as per Steve Glew, Scott McWhinnie supposedly plays the latter in his story. Netflix's 'The Pez Outlaw' delves into Steve's bizarre journey through the 90s, when he began smuggling PEZ dispensers from Eastern Europe in bulk and sold them in the US to enthusiastic collectors. However, he soon became the number one enemy of PEZ Candy Inc., then headed in the US by Scott McWhinnie, AKA The Pezident. If you wish to know more about Scott's role in Steve's story and current status, here's what we found!
Who is Scott McWhinnie?
PEZ Candy Inc. started its operations in the US in 1952, but the products were initially manufactured in European factories and imported to the country. Nevertheless, the colorful candy dispensers with character heads were a rage worldwide, with many becoming large-scale collectors. In 1972, the company began manufacturing candies in Orange, Connecticut, and in 1983, Scott McWhinnie was appointed the CEO and President of PEZ Candy Inc. in the US. Under his leadership, the company began growing, and in the 90s, the sales boomed exponentially.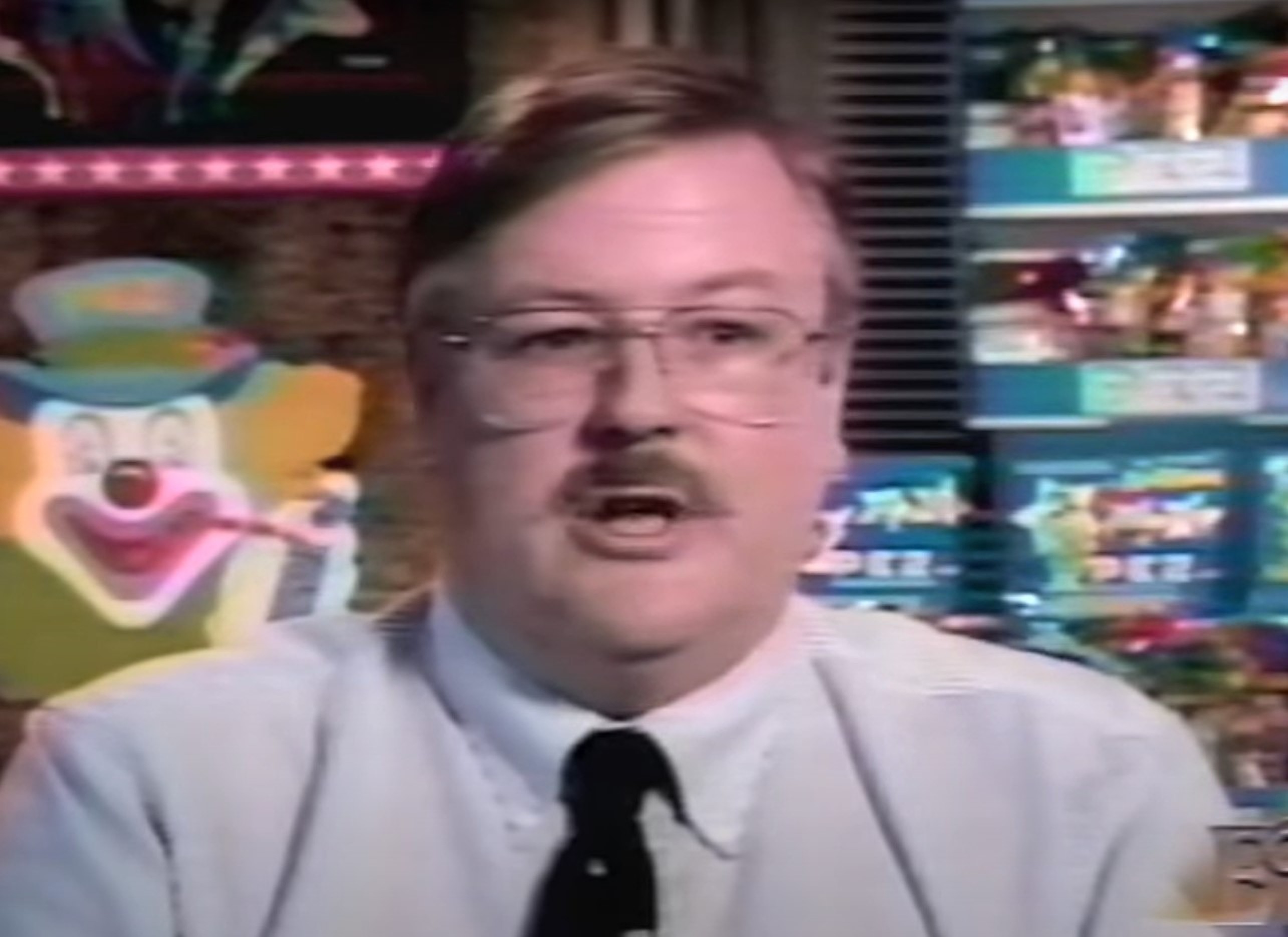 At the same time, a Michigan native named Steve Glew grew fascinated with the PEZ craze and decided to profit from it. Thus, he found a Slovenian warehouse that produced rare models of the dispensers and traveled there in 1994 to source them in bulk. Since PEZ Candy Inc. had not registered its trademark with US customs, it was legal for a person to bring him into the country. Using this loophole, he would smuggle thousands of PEZ dispensers into the US every month and sell them at collectors' conventions.
As Steve's business gained speed, it became slightly concerning for PEZ Inc. While Scott was somewhat aware of collectors like him, it was not so bothersome. This was until the Bubble Man-themed PEZ dispenser began circulating in the US markets. Scott was the one who had designed the character head, and he only had ordered the prototypes to be manufactured till then. Since PEZ Candy Inc. hadn't officially launched the product in the market yet, he realized there was foul play and that someone had accessed the prototypes and sold them.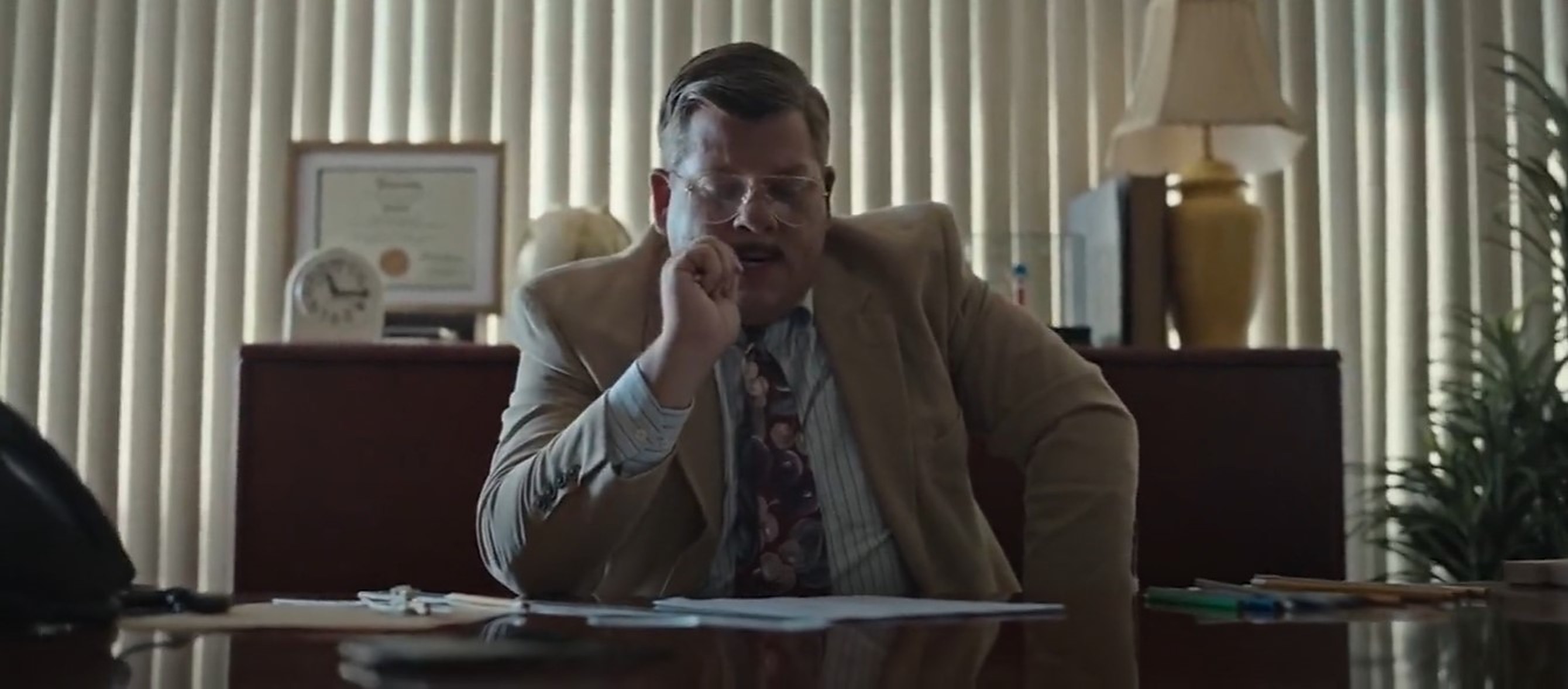 This reportedly made Scott livid, as he felt his original idea had been stolen. Moreover, according to some of his colleagues, he was unhappy with the collectors as he thought they dented the PEZ US sales. Once Scott realized that Steve was a prominent name in the collectors, as well as his alleged tie-ups with a PEZ executive in Europe, he tightened the security measures and regulations at the factories. By 1998, the Michigan native devised another scheme: he designed his own range of PEZ dispensers and got them manufactured in the company's factories through a middleman.
This was when Scott and his team at PEZ Candy Inc. took a drastic measure to wipe out competing collectors like Steve. The company replicated the latter's designs and launched the dispensers at a much lower price than he was offering. This eventually hit Scott's sales badly, as collectors wanted the company's original products at lower prices. By the end, it left him with hordes of unsold stock and a $250,000 debt. Scott was content that his company's position in the market was solidified and safe from Steve's threat.
Where is Scott McWhinnie Today?
Scott McWhinnie remained the US CEO and President of PEZ Candy Inc. for 20 years and retired in 2003. According to Steve Glew, he was his arch-nemesis who was hell-bent on targeting him and allegedly sent people to follow him about. Although, readers must note that Scott has never directly been involved with him, nor has he ever acknowledged or commented on his claims. Yet, when Steve began blogging his life story online in 2010, he kept mentioning the former PEZ Candy Inc. President's name numerous times.
The Michigan native has stated in his blog that he hated Scott's guts and that the latter was the one who orchestrated his downfall. As far as Scott is concerned, he has been leading a life of privacy. Though not much is known about Scott since he retired from PEZ Candy Inc., from what we can tell, he is now in his 80s and supposedly resides in Venice, Florida, with his family.
Read More: Kathy Glew: Where is Steve Glew's Wife Now?