Lifetime's 'Secrets of my Stepdaughter,' originally titled 'A Murderer Upstairs,' is a crime thriller film about a gruesome murder and everything that happens after it. The 2017 film follows Rachel Kent, who doesn't come home one morning, making her stepmother Cindy worry a lot. Rachel is soon found beaten and tied up at the clothing store where she works with her supposed best friend, Leslie Miles, who has been murdered. Rachel survives the attack on the girls that night, but Cindy starts noticing some very suspicious behavior from Rachel after that.
Directed by Jem Garrard, the film stars Josie Davis, Tiera Skovbye, and Cameron Bancroft as the members of the not-so-perfect family. Going by all the cliches, it seems like Rachel hates her stepmother and is plotting something sinister against her when all Cindy wants is her approval. The film doesn't shy away from gore and slowly builds up evidence to help the viewers understand all the secrets in the lives of those involved in the story. Like many murder mysteries, this one has all the elements of possibly having a connection to the real world.
Secrets of My Stepdaughter is Inspired by a Cold-Blooded Murder in Maryland
'Secrets of My Stepdaughter' is inspired by the true story of "Lululemon murder" in Bethesda, Maryland. On March 11, 2011, Brittany Norwood and Jayna Troxel Murray checked each other's bags as per store policies before heading out, which was pretty much routine. Norwood and Murray both worked at the Lululemon Athletica clothing store. Norwood, who had a reputation for being a kleptomaniac but no evidence had surfaced against her till that point, was allegedly caught carrying merchandise from the store in her bag, which shouldn't have been there. Like a good employee, Murray reported this to her manager, not knowing how this night might end for her.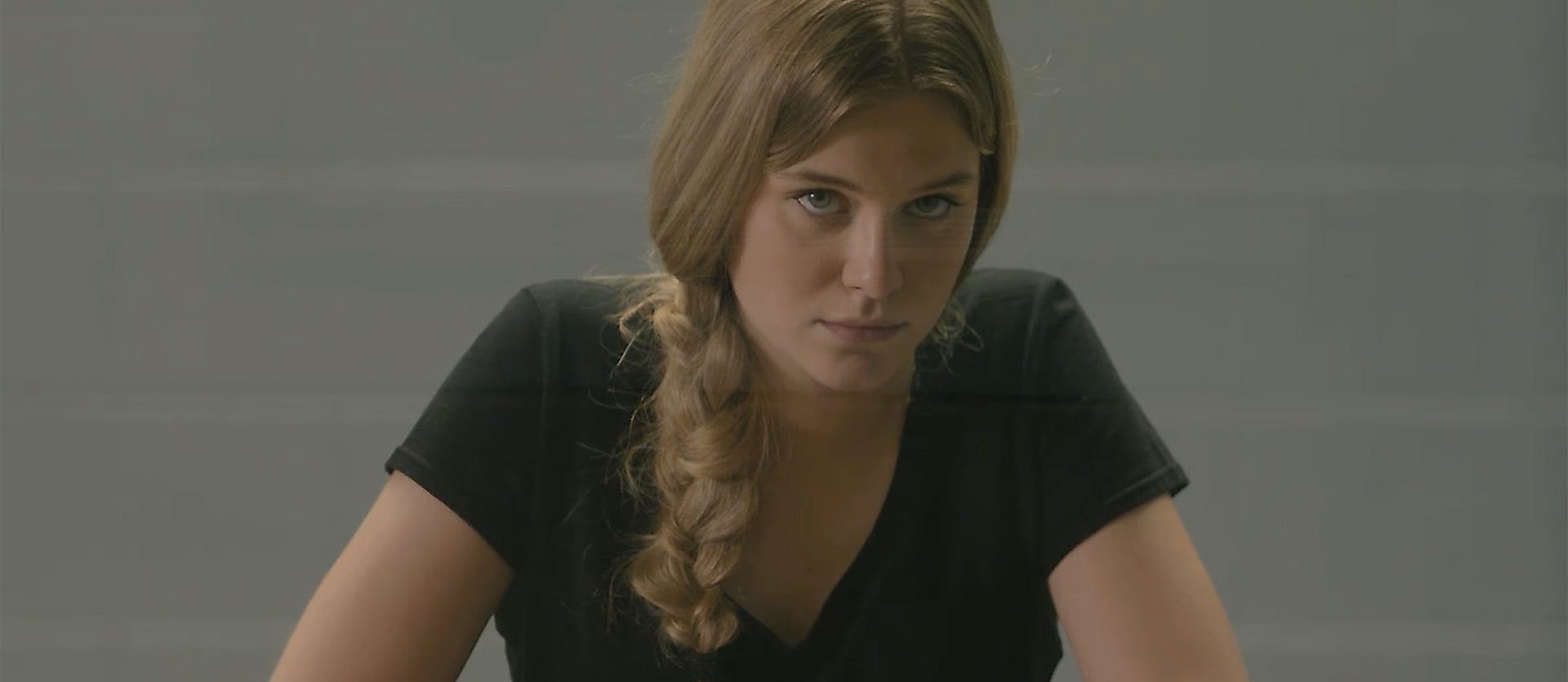 At 10.05 pm, after their shift, when no one was around, Norwood asked Murray to help her step into the store again since she claimed she had forgotten her wallet. Once they were inside, two Apple store employees outside the store heard two girls arguing and one even asking for help. Three people heard the commotion but chose to ignore it. While the manager assumed it to be regular "drama" inside the store, the security guard had headphones and didn't seem to hear anything. The next morning, Murray was found dead with 331 stabbing and beating wounds, with a crushed skull and severed spinal cord, while Norwood, too, was found injured and scared.
When the police questioned Norwood, she claimed that masked men followed both the women inside the store, sexually assaulted them, and murdered Murray when she tried to protest. While initially Norwood was assumed to be a victim of the crime, too many inconsistencies in her statements make the cops doubt her. Evidence like men's bloody shoes found inside the store, Norwood's blood in Murray's car, only Murray and Norwood's blood at the crime scene, seemingly self-inflicted injuries on Norwood, and no evidence of sexual abuse on either of the girls, clearly pointed towards Norwood's hand in the murder.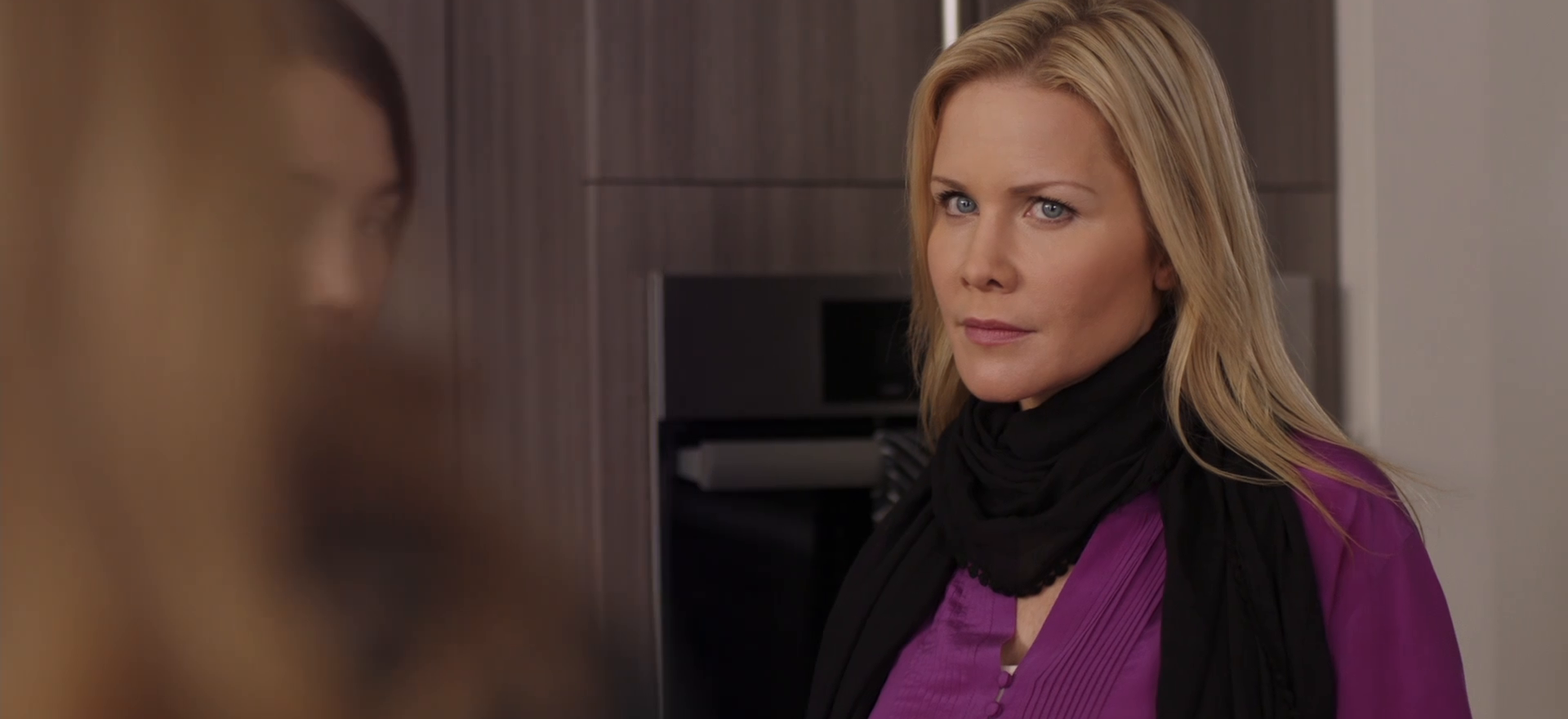 When she was accused and presented before the court, more details about the case, like how Norwood hid in Murray's car for hours while soaked in blood to think of a believable plan, came out. Norwood was soon convicted of first-degree murder within a few days since the investigation started. The defense didn't deny Norwood's role in Murray's murder but argued that her attack wasn't premeditated. One year later, in 2012, she was sentenced to life imprisonment without parole. As unbelievable as it sounds, and while the makers have dramatized the events for the purpose of creating an impact, the film is very closely inspired by the true story of this brutal 2011 murder.
Read More: Best Murder Mystery Movies on HBO Max