The fourth and final season of Netflix's teen comedy-drama series, 'Sex Education' takes the audience through the last ride as the characters we have been following for the past few years find a conclusion to their arcs. With Moordale Secondary closed, Otis, Eric, and the others move to Cavendish College, which is much different from their previous school environment. This opens the door to exploration and honing their talents to realize their true potential.
One of the characters to truly dive into their creative side this season is Aimee. With Maeve gone to America, Aimee has to start anew, making new friends and finding new ways to express herself. This is where Isaac comes into the picture. If you want to know what happens between them and if they end up with each other by the show's end, here's what you should know about them. SPOILERS AHEAD
Do Aimee and Isaac End Up Together?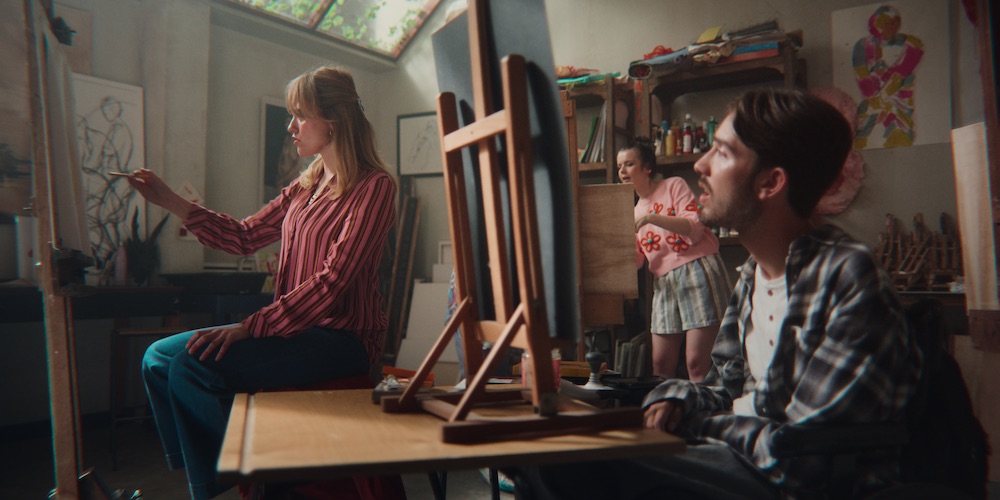 On her first day at Cavendish College, Aimee meets Isaac. At first, she doesn't recognize him because they knew each other through Maeve and had never spent enough time in each other's company. Moreover, Aimee is better with names than faces, so she doesn't recognize him until Isaac points out who he is. She feels somewhat awkward being in the same room with him because of what she heard about him, especially the thing with the voicemail.
When Aimee mentions meeting Isaac with Maeve, the latter encourages her to talk to him, saying they would get along well. Later, Aimee discovers that Isaac is in her art class and talks to him about what got her into art. She discovers he is very good at painting and wonders if he could help her figure out how to improve at it. They arrange a meet-up at his place, where Isaac tells Aimee about different art forms. If she is not good at painting, she doesn't have to do it. She can find something else that helps her express herself better. This is when she discovers that photography can be used to tell stories and would be a better art form for her.
As Aimee and Isaac spend more time together, she realizes Maeve is right. They have a lot in common, and Isaac is not as bad as Aimee thought. He encourages her to pursue her passion, makes her feel confident about herself, and understands her without any judgment. She develops feelings for him, which Isaac reciprocates. However, there's the question of what Maeve will think about it.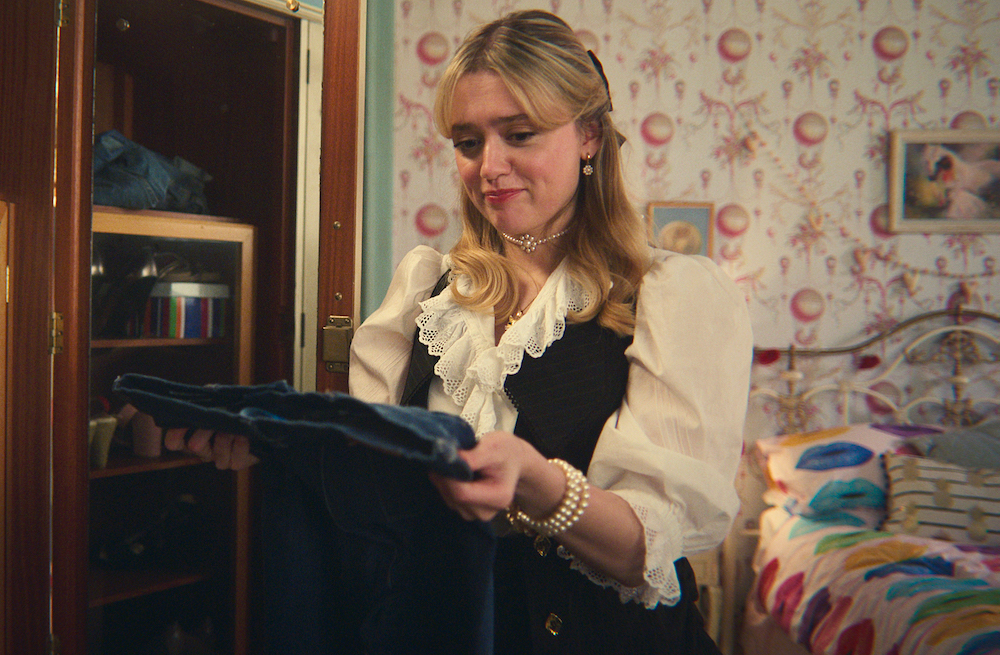 When Maeve comes back home, Aimee broaches the subject with her. She confesses that she and Isaac have grown closer and wants to know if it'd be okay with Maeve. At first, Maeve dismisses her concerns, but then later, she confesses that she wouldn't feel good about them getting together. It'd be better if they were friends, but Maeve cannot give them her blessing. Aimee understands where Maeve's coming from and assures her that there will never be anything between her and Isaac.
While they cannot be together romantically, Aimee continues to be friends with Isaac. When Maeve sees them together, she realizes how happy they are in each other's company and what a disservice she is doing to both her friends by keeping them apart. In the end, when she is set to leave for America, Maeve apologizes and tells them that they can and should explore whatever is between them, and she will not stand in their way. Now that they have Maeve's blessing (not that they ever needed it in the first place, as pointed out by Maeve), Aimee and Isaac get together.
Read More: Why Did Maeve and Isaac Break Up?