Movies are the biggest source of entertainment in our lives and movie stars give us our daily dose of aspirations. Love and passion shown in movies have unconsciously become our tutorial for conducting our love and sex lives; we ape the mannerisms and ideas shown in the movies so wonderfully acted out by our favorite matinee idols. So, it is no surprise when couples many couples like to watch movies (no, we are not talking about porn here) to get in the mood. In case, you and your partner are looking for recommendations that will make you fall in love with (read: lust) each other, then you are at the right place. Here's the list of sexy, erotic and romantic movies for couples that are perfect for a date night to get you aroused. The list also includes erotic movies for same-sex couples — be it gays or lesbians.
22. Fifty Shades of Grey (2015)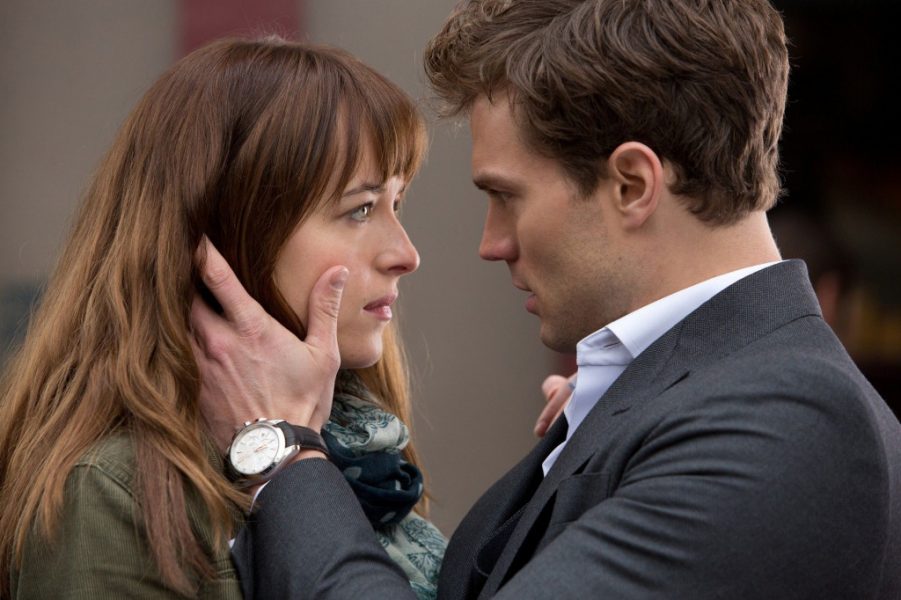 Two insanely good looking persons engaging in the wildest sexual fantasies one can imagine is reason enough to book your tickets to this orgasmic treat of a film. The Jamie Dornan and Dakota Johnson starrer 'Fifty Shades of Grey' series works for one simple reason – sex. The nonexistent cerebral maturity in their relationship is made up for by the intense display of physical chemistry. Despite being a hardcore erotic flick the film maintains a sense of mainstream commercial feel and all thanks to the high profile good looks and screen presence of the two leads. 'Fifty Shades of Grey' by no means remotely qualifies as a good piece of cinema but you must credit it for reintroducing uninhibited sex in mainstream cinema. And naturally, the two protagonists in this tale of love, lust, pain and suffering became modern-day sex symbols even if on a superficial level. They are placed on the bottom of the list because their passionate love affair is bereft of any sense of purpose or novelty.
Read More: Heartbreaking Romantic Movies of All Time
21. Carol (2015)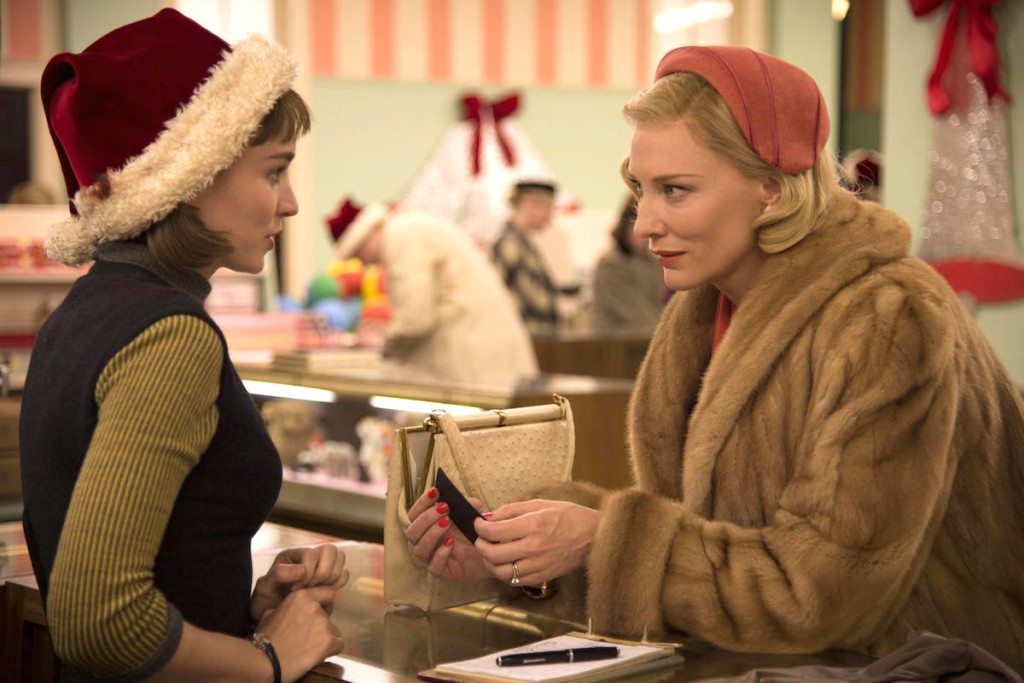 Todd Haynes' 'Carol' is quite simply one of the most beautiful films about what it feels like to fall in love. These are two people dying to fall in each other's arms, yearning for a sense of emotional liberation from the clutches of a cold society. Therese is a shy, young girl who isn't happy with her boyfriend. Carol is a wealthy, middle aged mother on the verge of a divorce. These are two people in different phases of life, from a different strata of society but the world around them is cold and indifferent to their feelings and desires and this is where they meet. With an amazing cast and a nuanced script, Haynes crafts a timeless story of love so full of warmth and humanity.
Read More: Best Game of Thrones Sex Scenes
20. Nymphomaniac (2013)
'Nymphomaniac' is the story of Joe (Charlotte Gainsbourg), a self-diagnosed nymphomaniac who is discovered badly beaten in an alley by an older bachelor, Seligman (Stellan Skarsgård), who takes her into his home. As he tends to her wounds, she recounts the erotic story of her adolescence and young adulthood. Oddly funny and provocative, 'Nymphomaniac' may not be von Trier's best work — remember he has several great films to his name — but still it is sufficiently good enough to hold your interest from start to finish of its nearly four-hour running. Nymphomaniac initially received an NC-17 from the MPAA in early 2014. The film, however, surrendered the rating and was released without any MPAA rating.
Read More: Best Adult Movies of 2018
19. Secretary (2002)
A young woman, recently released from a mental hospital, gets a job as a secretary to a demanding lawyer, where their employer-employee relationship turns into a sexual, sadomasochistic one. Sadomasochism provides the backdrop for a very unusual erotic romantic drama. The film isn't for everyone but it does have some funny and weird moments in equal measure. Maggie Gyllenhaal shines in a bold performance.
Read More: Best Movies Like Porn on Netflix
18. Lust, Caution (2007)
'Lust, Caution' features some of the most beautifully crafted, realistic and profoundly emotional sex scenes in cinema. Lee wanted to bring in as much realism as possible and demanded the scenes be as realistic and visually explicit as possible which caused a big censorship issue in his home country. It featured full frontal nudity and there were 10-minute long sex scenes which reportedly took over 4 days to shoot. However, an uncut adult NC 17 rating was given to the film in the U.S which made sense considering the extremely bold visual and thematic content of the film.
Read More: Best Serial Killer Movies of All Time
17. 9½ Weeks (1986)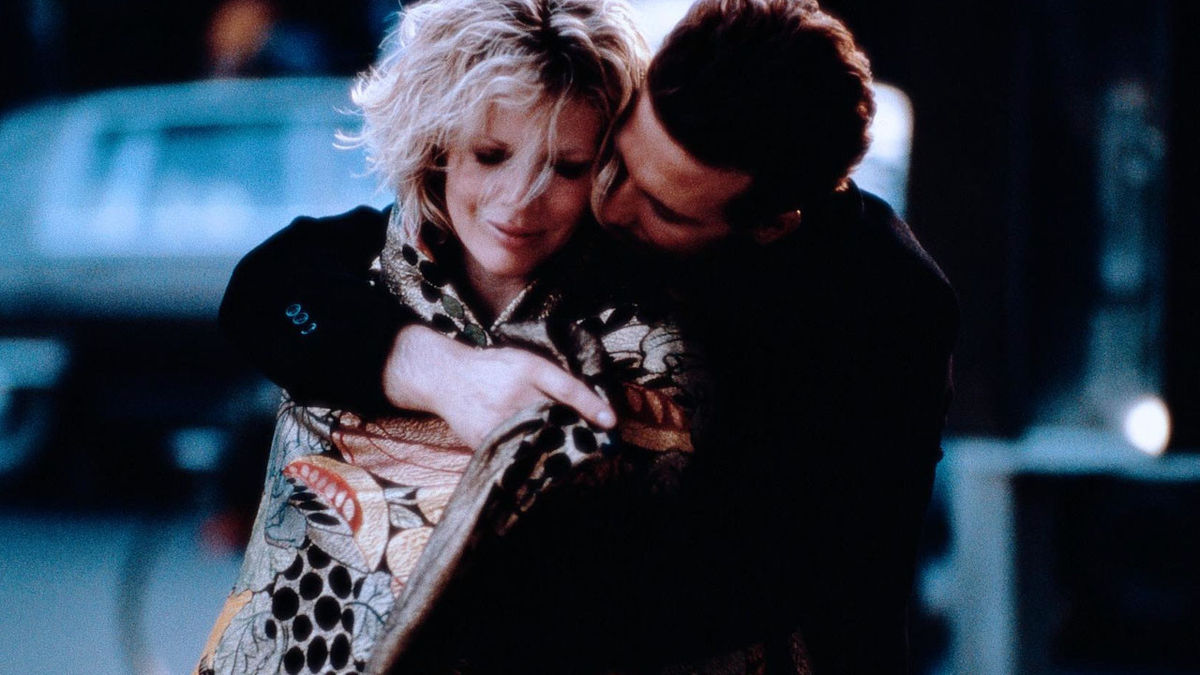 The title refers to the duration of the relationship between self-absorbed Wall Street banker John (Mickey Rourke) and divorced art gallery owner Elizabeth (Kim Basinger). An arresting, sexy, provocative, and compelling erotic drama about relationships, dark sides to human beings, and exploring new sexual pleasures. It's everything that Fifty Shades of Gray could have been. Even though '9½ Weeks' flopped when it first released, since then it has acquired a cult following.
Read More: Best Conversational Movies of All Time
16. I Am Love (2009)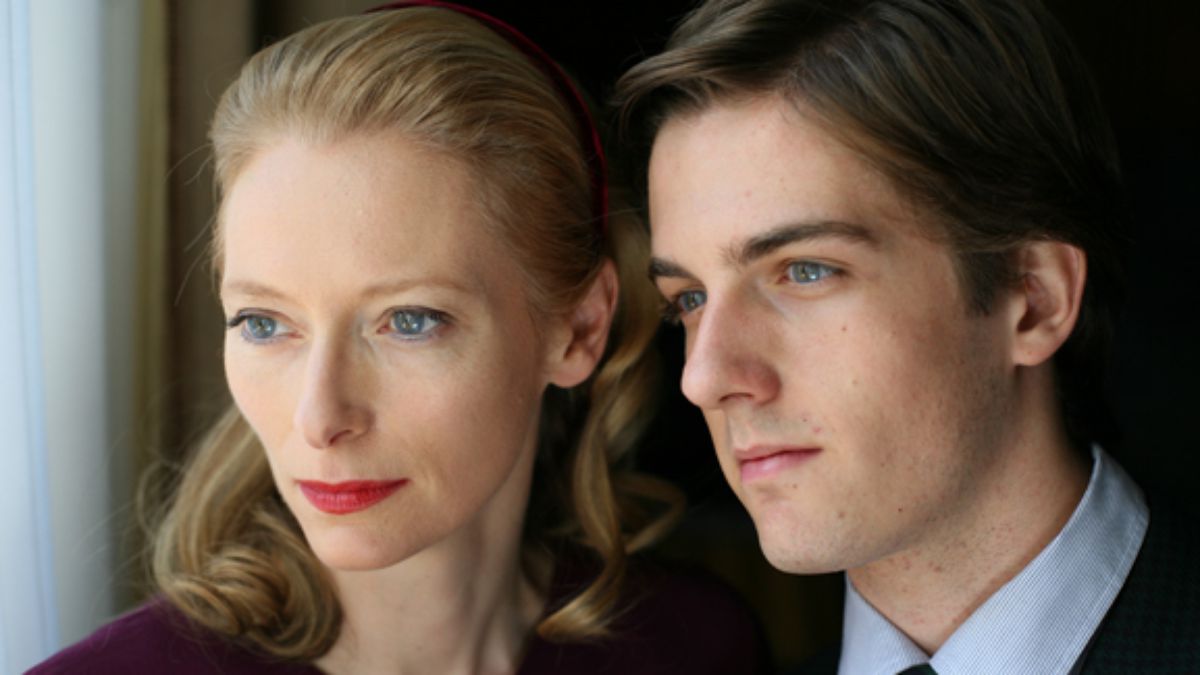 To witness how a film grows under your skin as you watch it unfold, you will have to give 'I Am Love' a try. What begins as innocuous family drama, turns into a sordid passionate thriller. There comes a moment somewhere in the middle of the film, which despite being predictable, will hit you like ton of bricks just due to the sheer manner in which it's been portrayed onscreen. Revealing anything about the story would be dampener for those who go on to see it, therefore to keep it short, the film is about a wealthy lady seeking freedom from her insipid family duties, which arrives in the form of passionate love affair. The film's ability to keep you guessing, and its tremendous visual style will bowl you over.
Read More: Best Pirate Movies of All Time
15. Kiss Me (2011)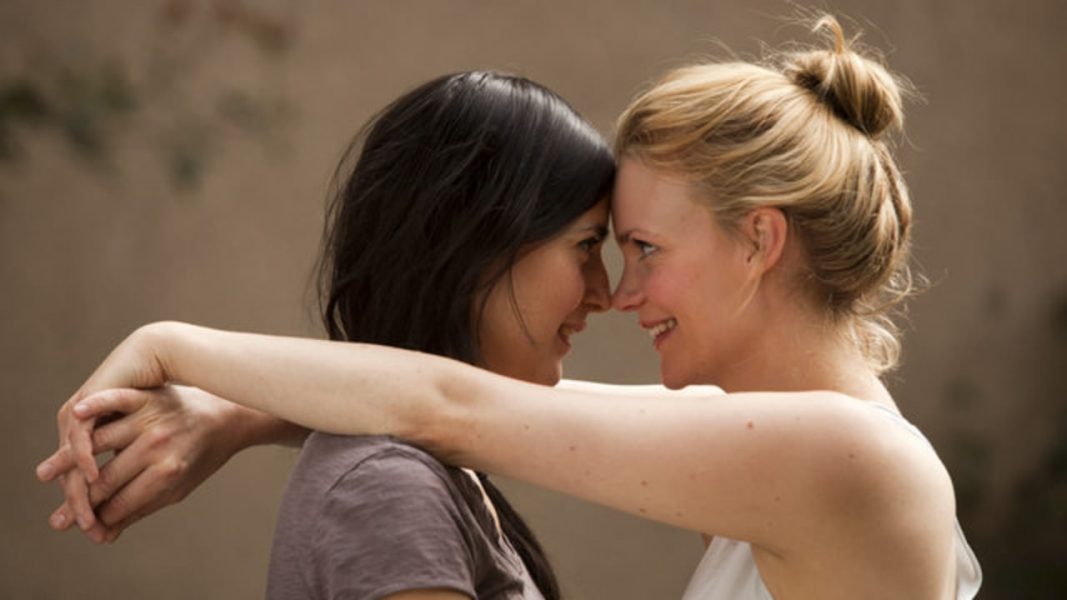 It's Mia's father's 60th birthday and the time has come to announce her engagement to Tim. However not only they will be getting married soon, but also her father who has proposed to girlfriend Elizabeth. On a weekend to Denmark with Elizabeth and her daughter Frida, Mia slowly finds herself falling for her stepmother's daughter and engages in a sexual and emotional affair with someone she might have never expected to fall in love with. This Swedish drama, originally called "Kyss Mig" but also known under the title "With Every Heartbeat", portrays a beautiful love story through remarkable cinematography and, although the characters might not attain their full development and depth, great performances by the cast. The, perhaps "cliché" theme and storyline, doesn't take away anything from the film's quality and maybe even proves that it doesn't matter how many times something has been made, but yes how this has been made.
Read More: Best Violent Movies of All Time
14. La Mujer de mi Hermano (2006)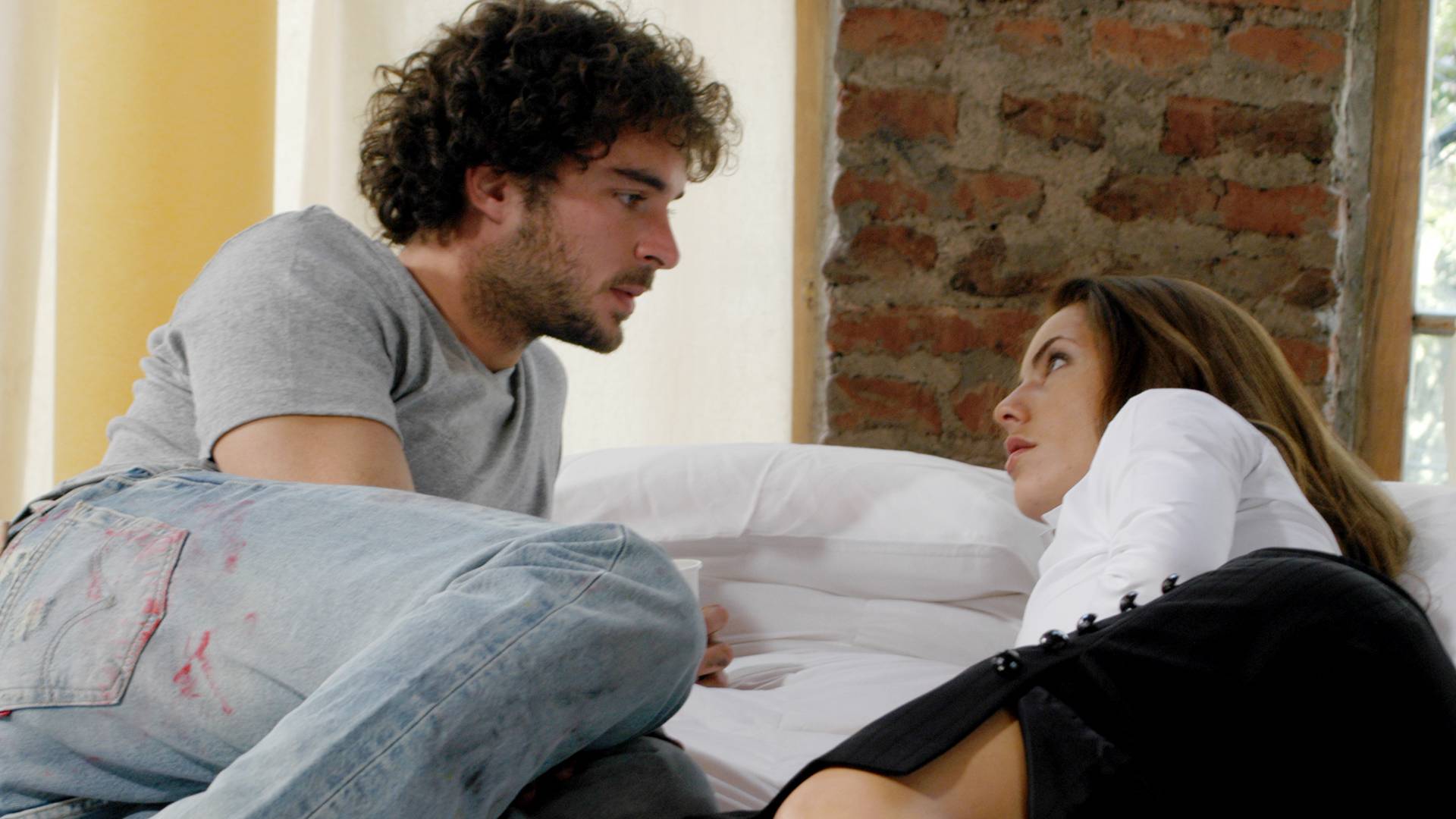 With an exciting story that will capture your attention from beginning to end, this dramatic movie stars Bárbara Mori, Christian Meier, and Manolo Cardono. Director Ricardo de Montreuil has given life to its characters in a deep and impressive way. Besides great acting and direction, it also has a great script mainly because of its thought-provoking dialogues. "La Mujer de mi Hermano" follows a beautiful woman, Zoe, who is deeply unsatisfied with her marriage. Because of that, she seeks refuge and starts having an affair with her husband's brother. This leads to a game of revenge, secret and passion that will forever change that family.
Read More: Best Movies About Movies of All Time
13. A Perfect Ending (2012)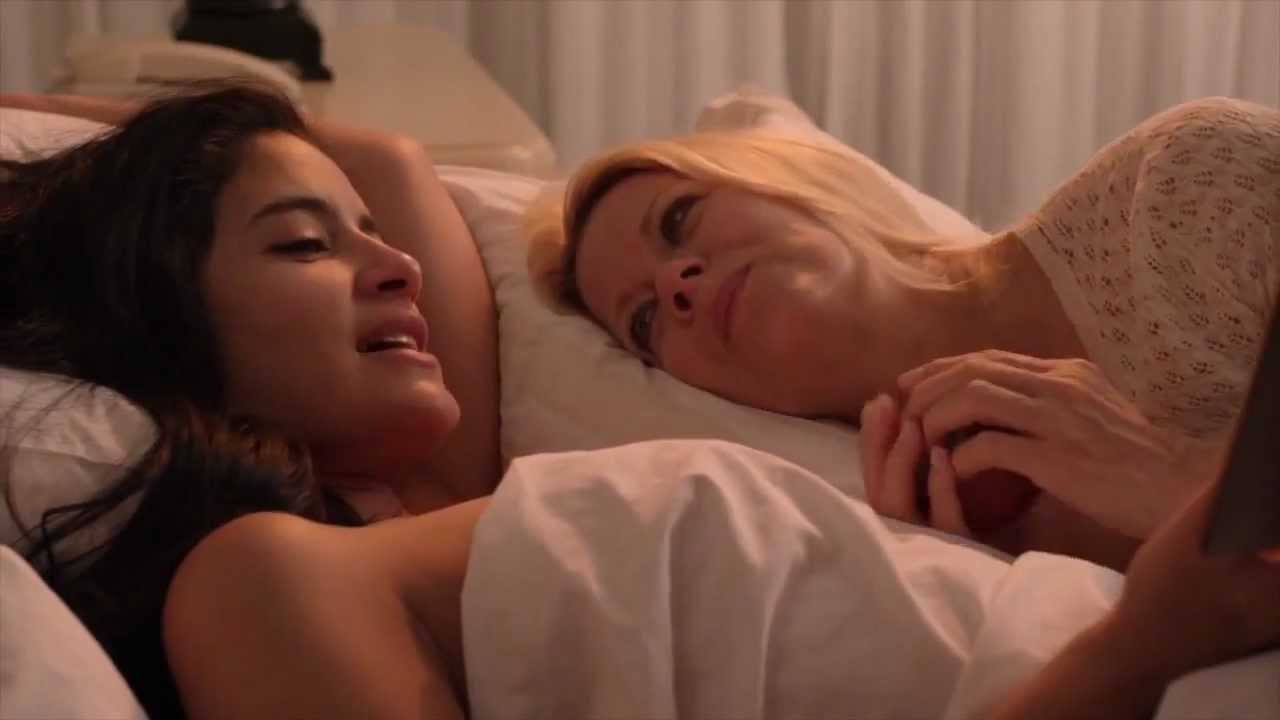 If you are looking for an erotic drama to rekindle some energy and excitement into your relationship, this is your film. The film follows Rebecca, a middle-aged women, who is stuck in a loveless, sexless marriage. After confiding in two friends that she's never even had an orgasm, Rebecca is advised to seek out the services of a call-girl named Paris. The two women form a friendship that goes beyond their sexual relationship. With plenty of sex scenes to boot and some healthy dose of drama thrown in, A Perfect Ending is a must try.
Read More: Best Feel Good & Uplifting Movies of All Time
12. Heartbreaker (2010)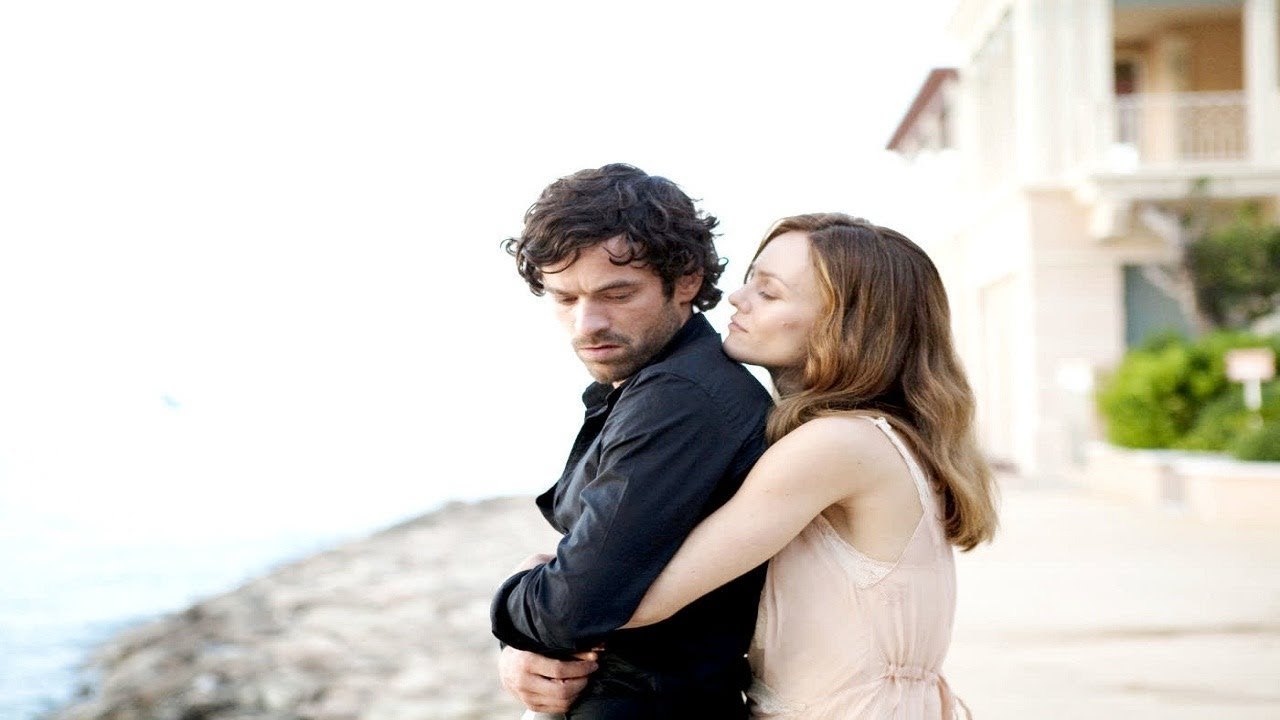 Is it just me? Or most French films that I watch are sexy? This movie is kinda nice though the concept I guess has been done before. I just couldn't place it while I was writing this topic, then suddenly it hit me and you will find out which one on this list is similar to this movie. Anyways, the main character in the movie is Alex Lippi. He is a handsome man whose looks and personality can get him any woman he wants. But he is not a man who does this because he wants it or is hardwired to have fun dating lots of girls. Don't get me wrong though. Alex has dated lots of women and has broken up with them too but that's because he was hired to do so. Yes, our protagonist breaks up relationships that were not supposed to happen or at least his clients didn't want them too. This time Alex has been given a job to sabotage the relationship of an Englishman and another beautiful lady. But their love is strong. Will Alex manage to do his job this time?
Read More: Best Crime Movies Based on True Stories
11. Chicago (2002)
Catherine Zeta-Jones is a phenomenal actress. With the role of a sexy murderous diva, she shines in this movie. The movie is one of those sexy crime dramas where beautiful hot women are the murderers and would be bent on doing anything to get fame and exonerated. Catherine plays the role of Velma Kelly an enchanting Vaudeville dancer. She has been incarcerated for murdering her husband after she found him cheating on her (seriously you had Catherine for your wife and you cheat, man you deserved it) with her sister. Roxie is another strong and beautiful character in this movie. She too has been incarcerated for murdering her lover after she understood that he wasn't going to help her to become successful or famous. Now both women want to be acquitted and they do have a chance in the form of hotshot lawyer Billy Flynn who is great at getting female wrongdoers exonerated and makes them celebrities. But he has only one spot and he likes Roxie's act of self-defense story better than Velma's 'can't remember anything' story. Who's gonna get the chance?
Read More: Best Treasure Hunt Movies of All Time
10. Basic Instinct (1992)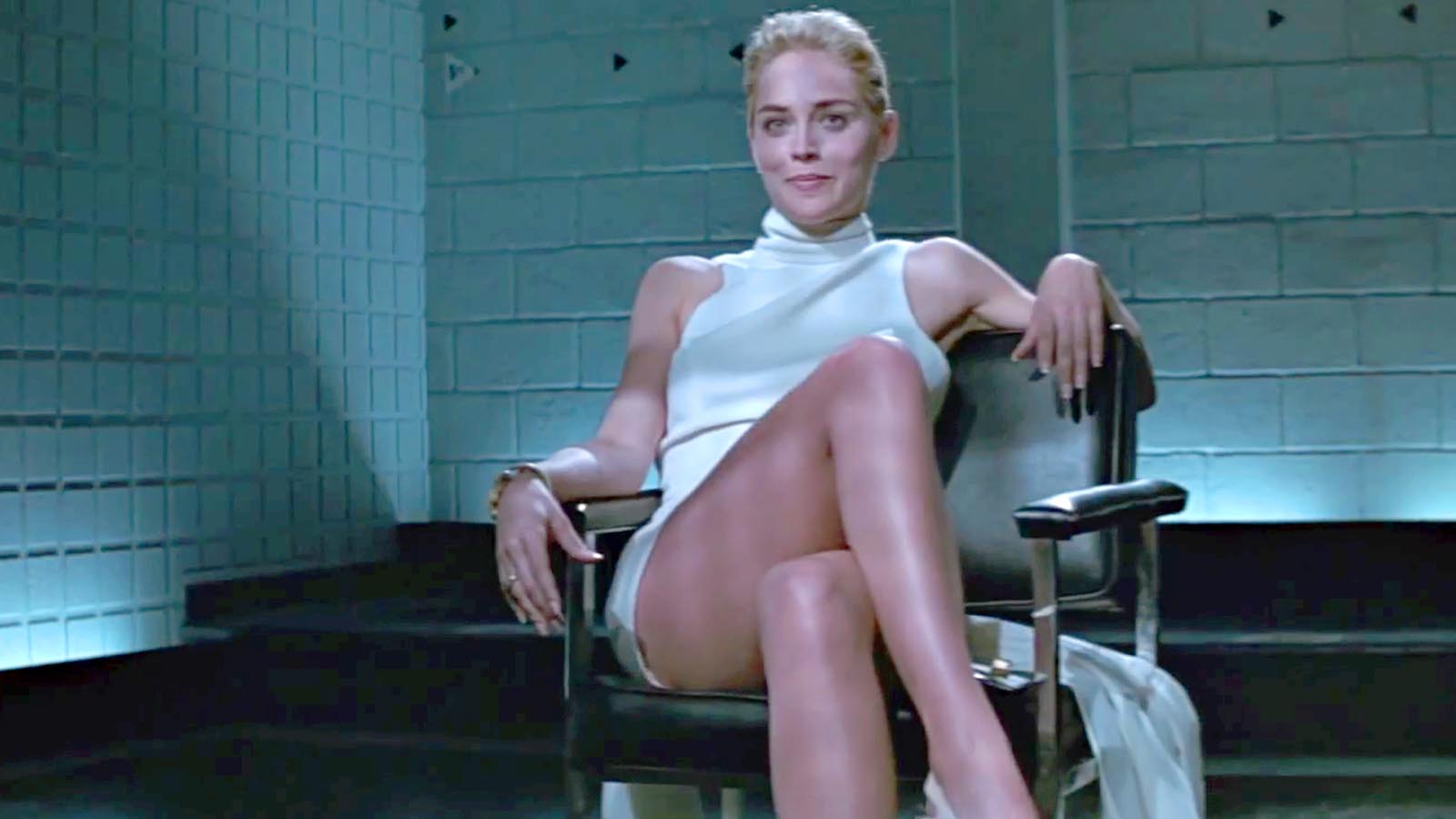 The famous leg-crossing scene of Sharon Stone has become an iconic moment in film most people recognise from afar. Although not the essence of the film, it is part of the character she portrays, a rebellious bisexual crime novelist and first suspect of the murder of a rock star, Johnny Boz. This murder is being investigated by Nick Curran (Michael Douglas), who quickly becomes entangled in the whole twisted and mysterious case as well as in a sizzling affair with the beautiful blonde woman. Worth watching for its excellent crime story and intense and torrid cat-and-mouse game that will leave you glued to the screen wanting more.
Read More: Best Movie Chases of All Time
9. Pretty Woman (1990)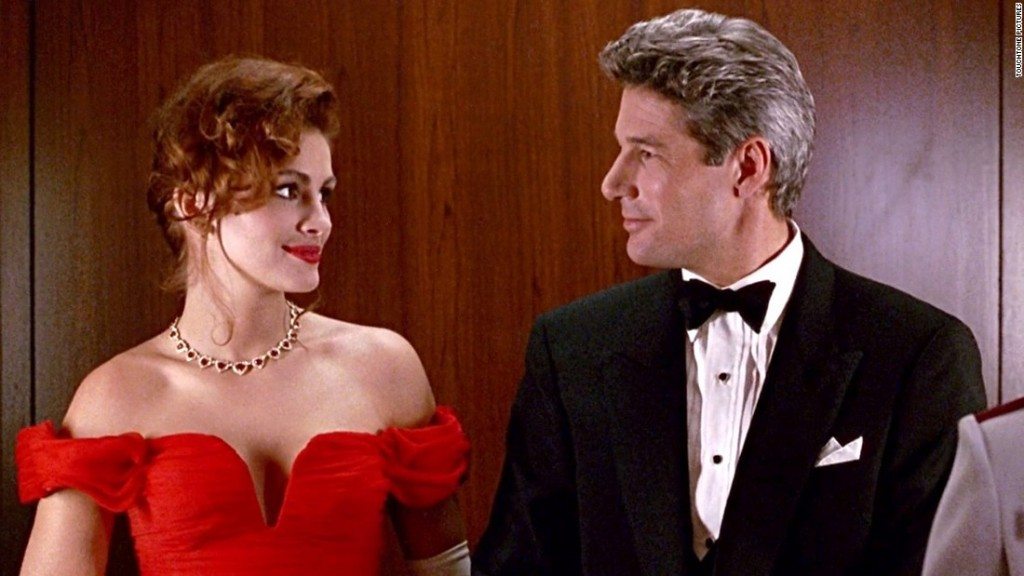 Much has been written about their onscreen chemistry. One just need to watch the films they did together to understand what the buzz around them is all over. There is an ease in their body language which makes their chemistry so warm and palpable on screen. Also they complement each other so perfectly. Richard Gere's worldly wise nature is the perfect tool to calm Julia Robert's restless overcharged personality. 'Pretty Woman' and 'Runaway Bride' are not only two of the most loved romantic comedies of Hollywood but also established their positions as one of the most celebrated onscreen lovers of all time. Although their choice of films made sure that they never engage in any out of bounds love making scenes onscreen but just like beauty sex appeal also lies in the eye of the beholder. And if you have seen them together you would agree with me.
Read More: Best Taboo Movies
7. Mr and Mrs Smith (2005)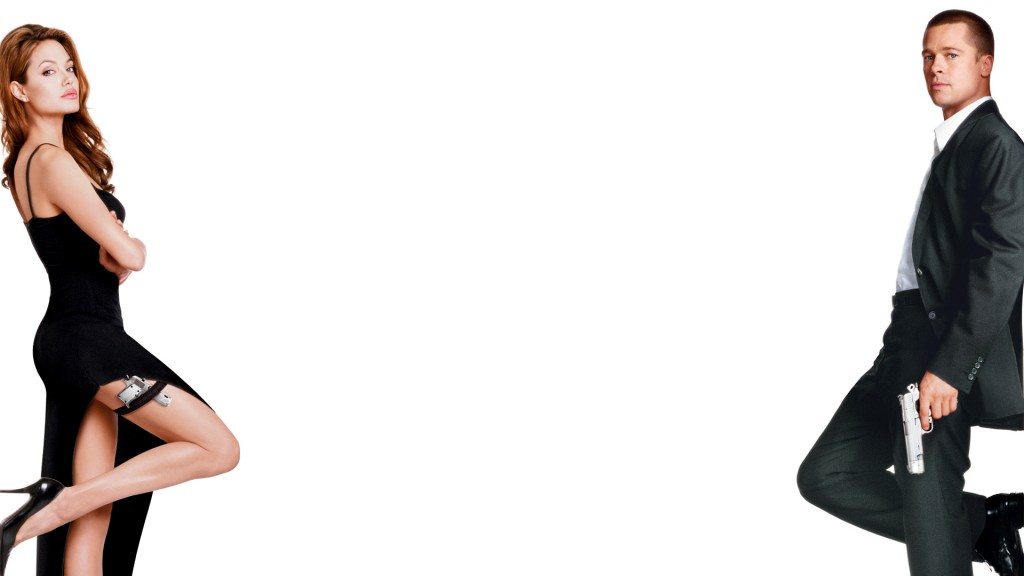 Together they are the torch bearers of the 21st century pop culture. They are the epitome of living, walking and talking sex symbols. Once real life husband and wife, they shared screen space only twice in their respective careers; of which 2015's 'By the Sea' is utterly forgettable. The only other film they starred in – Mr. and Mrs. Smith (2005) – is no gem either but it did its job of presenting its impossibly gorgeous leads in a manner which entertained the audiences while maintaining their sex appeal intact all throughout. Every frame of the film was an opportunity for 'Brangelina' to look good, kick some asses and make passionate love. It is also said that their romance blossomed on the sets of this film.
Read More: Best Vintage Erotica Movies
6. Unfaithful (2002)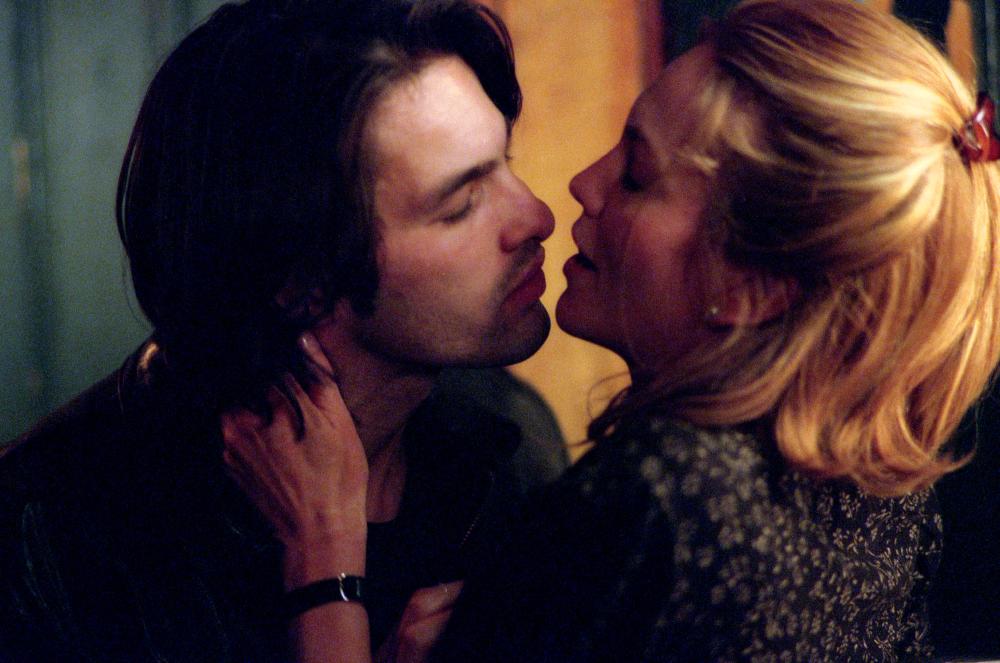 In a film that is matter-of-factly called 'Unfaithful' and dealing with a subject matter like adultery, it was only natural that the actors had to turn up the heat to tell a tale of forbidden love. And the film turned out to be quite a crowd pleasure due to its explicit and no holds barred scenes of love making. Olivier Martinez as the ex-flame/seducer oozed irresistible charm with his piercing looks and smile. It was, however, Diane Lane who stole the show with her vulnerable act; as a women torn between lust and loyalty. She was doing the wrong thing yet still the audiences fell for her predicament. There was undeniable chemistry between the two and hardly left anything to the imagination in acting out their passion for each other.
Read More: Best Cougar Movies of All Time
5. Brokeback Mountain (2005)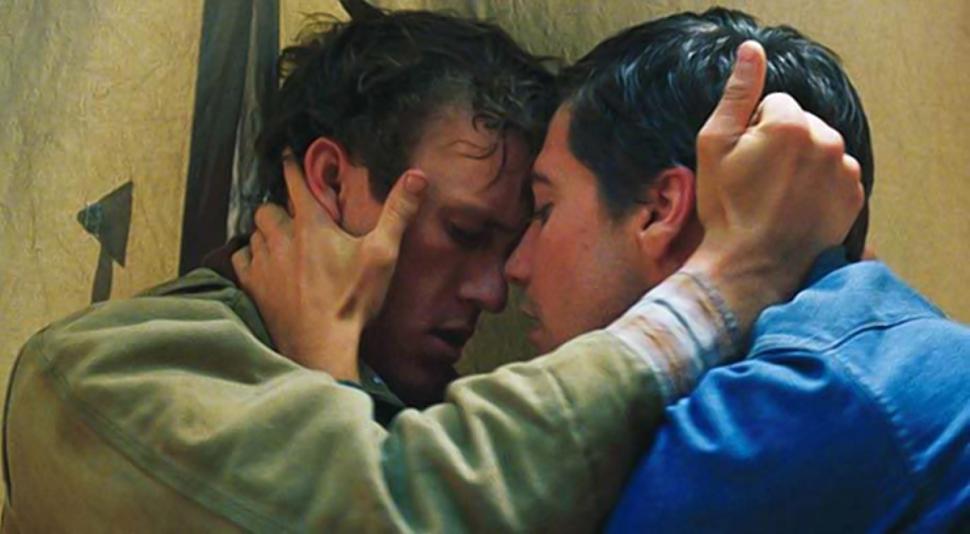 The list would be incomplete without mentioning the path-breaking romance between the two male leads in Ang Lee's 'Brokeback Mountain'. The depiction of LGBT romance in cinema can be defined as pre and post the aforementioned film. It stands out for the as it is and no-frills depiction of feelings between two individuals who defy gender and societal norms. The actors – Heath Ledger and Jake Gyllenhaal – deserve all the accolades in the world for portraying two homosexual lovers because not many A – list actors would dare to do so. The testament to the dedication of the actors can be seen and felt in the way they portrayed the roles without a sense of preconceived notions. Revolutionary, to say the least!
Read More: Movies That Use Fuck the Most
4. The Apartment (1996)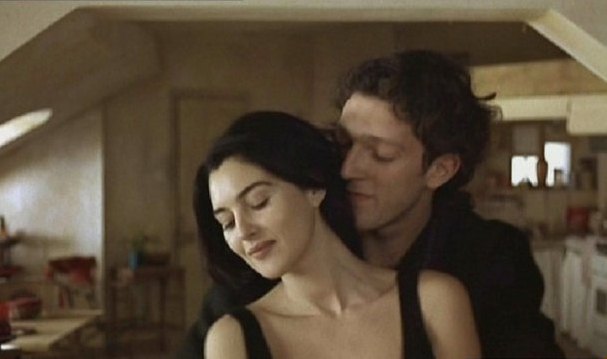 They are primarily European film stars and are known for taking creative liberties and pushing the envelope when it comes to expressing emotions of any kind on screen. They first came together in the critically acclaimed French mystery-drama 'The Apartment' – a film which made the world take notice of their sparkling chemistry. They continued their on-screen collaboration in five more films – most notably in the controversial 'Irréversible' (2002). The fact that they were real life husband and wife adds to the magic of their reel appeal.
Read More: Best Gay Sex in Movies
3. The Notebook (2004)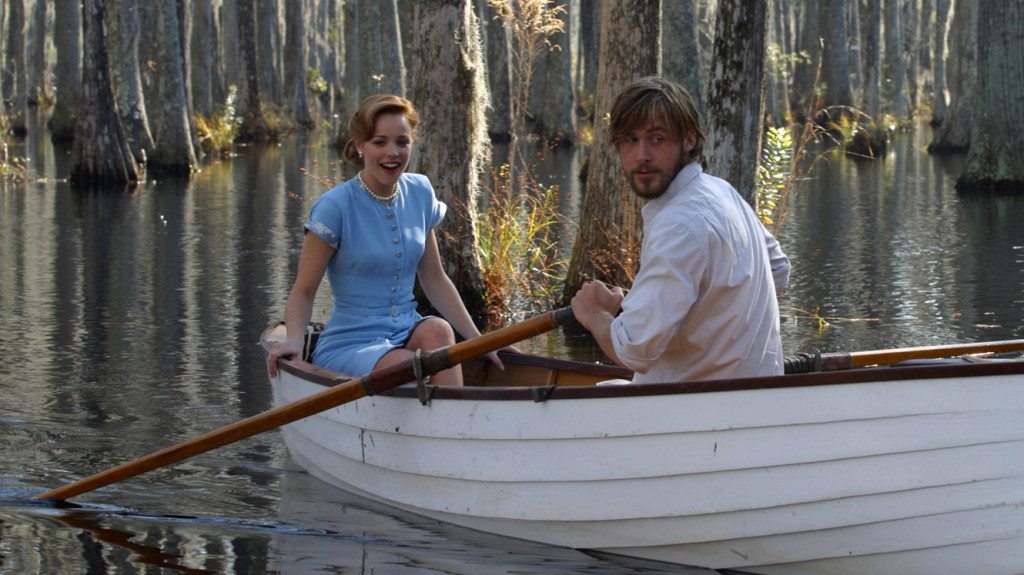 In the screen adaptation of 'The Notebook', director Nick Cassavetes found the perfect cast in Ryan Gosling and Rachel McAdams to play two passionate lovers who overcome societal prejudices and the harshness of time to spend their life together. Critics felt the film fell short of the book but the language of love overpowered a hit and miss screenplay and found acceptance among the viewers. The seamless chemistry between the leads played a huge part in the film's success and who can forget those all-embracing kisses shared between Gosling and McAdams.
Read More: Best Sex Scenes of All Time
2. Dirty Dancing (1987)
Some films are meant to be timeless and 'Dirty Dancing' with its titillating dance moves and rebellious tone has rightfully earned its place in the timeless club. Jennifer Grey's Baby who was on the verge of sexual awakening finds her paramour in Patrick Swayze's light footed but strict Johnny. They meet on a dance floor and eventually dances their way to each other's heart. Their spot on physical chemistry and suggestive gyrations made them youth icons overnight. The effect of their popularity can be guessed from the fact that 'Dirty Dancing' became the first movie sell more than one million copies in home video.
Read More: Best R-Rated Movies of All Time
1. Out of Sight (1998)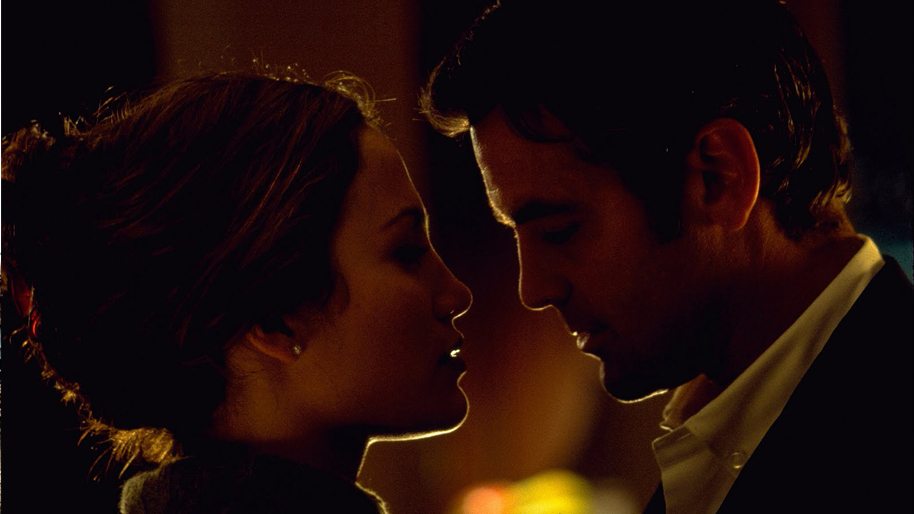 What happens when two inherently sexy movie stars come together for a thrilling ride involving prison break, guns, cars and perfectly toned bodies? Hell breaks loose and the temperature goes up to the maximum. The electrifying chemistry that Clooney and Lopez displayed in 'Out of Sight' was lapped up by the critics and the audiences alike. They were of course aided by the able direction of Steven Soderbergh. It's a million dollar question as to why they never worked together again but come to think of it sometimes it is better if they don't repeat certain things because the magic only happens once.
Read More: Best Incest Movies