Shah Rukh Khan – also known as SRK is probably one of the most successful actors in the world. SRK has appeared in over 80 films and has won 14 Filmfares. Though Bollywood tries to label him as the King of romance but his choice of films are ready to shatter that box carved by the media and audience alike. Right from Chak De India to Paheli, to Ra-one, and then to Chennai Express and Fan – he has left a lasting impression on each and every genre he picked to work in. Though throwing his hands in the air to let loose his wings and embrace sensuously draped saree clad heroines, remains to be his iconic gestures undeniably we cannot still wait to watch him reigning in different roles in 2018-2019. If you love masala chai alongside spicy bollywood commercial cinema, then you are definitely an SRK fan.
At this point, the question that might be circling your mind is what is the next Shahrukh Khan movie? Well, the good news is that we have a clear answer to that question. Here's the list of upcoming Shah Rukh Khan films as an actor and a director scheduled to release in 2018, 2019 and beyond. We can only hope that the new Shahrukh Khan movie would be as good as some of his latest ones.
1. Zero (2018)
Ever thought of a Tyrion Lannister in India ? Well probably Anand L Rai thought of one but with a twist . Raj , a short man falls head over heels for a superstar(Katrina Kaif) only to learn that love comes in different forms. This film is listed under the genre Science Fiction and the cast is star studded with Anushka Sharma , Katrina Kaif and the Late Sridevi in major roles. Also, this film would mark the last appearance of the Late Sridevi on-screen. As fans, we can't wait for December!
Read More: Leonardo DiCaprio Upcoming Movies
2. Bard of Blood (2019)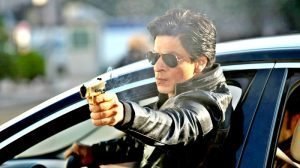 Netflix has teamed up with Shah Rukh Khan to produce an espionage thriller Bard of Blood. It will be adapted from Bilal Siddiqi's book with the same title and promises high octane action sequences . We are rooting for this one and we definitely believe in the oomph of SRK as a spy.
Read More: Tom Cruise Upcoming Movies
3. Don 3 (2019)
Don ko pakadna mushkil hi nai namumkin hai"- the tag line that had won millions of hearts in 2006 again. The movie was a remake of the 1978 film, Don, by Amitabh Bachchan . The first installment left a profound impact on the minds of the audience and it kept them craving for more . The movie had a second part which again was huge hit and turned out to be one of the most successful movie series in terms of box office collections and audience approval. Now, that Don 3 is on the cards we cannot keep our excitements in check .
Read More: Christian Bale Upcoming Movies
4. Operation Khurki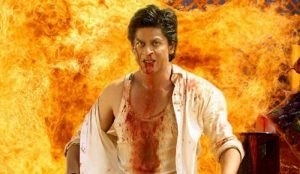 Is SRK planning to gift India it's very own Dunkirk ? Operation Khukri is a daring mission by Indian soldiers on foreign land . 223 UN peacekeepers held hostages in Sierra Leone were rescued by Indian Army . Though we expect such movies from Akshay Kumar but it's something fresh to be offered by SRK. This movie plans to have high budget real life combat sequences and we can wish and hope a cinematic marvel out of Bollywood.
Read More: Salman Khan Upcoming Movies
5. Untitled Kabir Khan Project
This movie is visualized to be one of the humongous projects by Kabir Khan so far . The movie is supposed to star big shots like Shah Rukh Khan , Rajnikanth and Deepika Padukone . The details have not been divulged yet and the actors and makers are yet to confirm their involvement . We can only wish to see this dream cast working on a grand film.
Shah Rukh Khan is not only an actor India but a superstar who has ruled the industry and continues to reign supreme . Though ,his last few movies not only tanked at the box office but were also panned brutally by the critics. But, we as fans still believe in him and his experiments because he taught us " Haar k jeetne walon ko Baazigar Kehte hai".
Read More: Amitabh Bachchan Upcoming Movies