With HBO Max's 'How To Create A Sex Scandal' delving deep into how easy it could be to not only fabricate a crime but also likely get away with it, we get a haunting narrative unlike any other. After all, this three-part documentary series carefully chronicles the complicated ties connected to a pedophilic crime that may or may not have occurred in a small town in East Texas. And amongst those to be accused was mother of three Shauntel Mayo — so now, if you simply wish to learn more about her, her alleged offenses, and her current standing, we've got the details for you.
Who is Shauntel Mayo?
It was back in 2003 when Shauntel's whole world turned upside down as she admittedly began doing drugs, leading to not just her work but also her personal life shattering apart. That's because by the time 2005 rolled around, Child Protective Services had shown up on her doorstep to remove her three children from her and her then-boyfriend Jamie Pittman's care. They were Shelby, Hunter, and Carly, only for them to soon be placed under career foster parents Margie and John Cantrell – who'd relocated from Vacaville, California, to Mineola, Texas, in 2004.
Then came the allegations that Shauntel had been a part of a sex ring alongside her partner, her mother, her stepfather, and a few known individuals, within which they trained their kids and forced them to perform in a swingers club. These allegations actually came from the kids themselves, leaving not just their small town but the entire nation shaken to its very core. The mother of three did plead not guilty, which resulted in a well-publicized trial in 2008 that ended with her being convicted and sentenced to life in prison without the possibility of parole for 25 years.
After all, Shauntel was found guilty of two counts of sexual performance with a child and one count of engaging in organized criminal activity, meaning there was a sense of relief in the community. That is, until she as well as the other accused were offered plea deals to essentially ensure they had concrete counts against their names in exchange for early release and there being no requirement to register as sex offenders. She accepted this deal and thus spent around four years behind bars – two out of three of her kids have since recanted their statements and assert they don't remember having been exploited, abused, or hurt by her at all.
Where is Shauntel Mayo Now?
As per Shauntel's account in the docuseries, the first few months of freedom were incredibly hard for her owing to the required adjustment, but she'd formed a thick skin from being sexually assaulted behind bars. "Prison was hard, but I learned how to fight…," she said. "I was very targetted. There was no reason for me to live anymore. But I knew God wasn't going to leave me there… I filled my time with Bible studies and law books. In 2011, I probably could've taken the bar exam and passed; that's how hard I worked." She was actually released soon after, yet she knew she couldn't see her kids until they turned 18 and reached out to her themselves owing to the specifications of the plea deal she'd taken.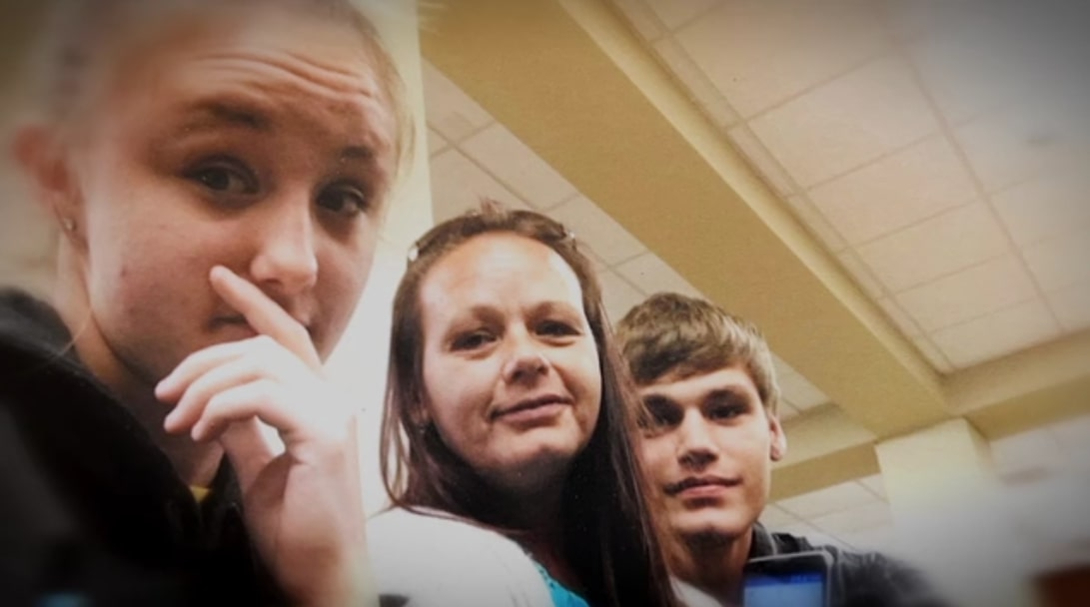 Thankfully for Shauntel, Hunter as well as Carly did (Shelby still maintains the sex scandal was all real), helping her find some closure, clarity, and happiness despite all the trauma. Though she did blame herself for the longest time under the belief that if she'd never gotten involved with drugs, none of this would've happened — this is because it is widely considered the kids' foster families brainwashed them into thinking something bad had happened.
However, Shauntel has since forgiven herself. "My children haven't forgiven me completely," she said in the original production. "But I have. I had to forgive myself because I couldn't be a mom to them without forgiving myself." As for her current standing, it appears as if she continues to reside in Mineola, Texas, to this day, where she is doing her best to move on from the past. She did struggle with anxiety and initially had trouble finding a job upon her release, but it seems like she's doing well with what she has these days.
Read More: Was The Sex Kindergarten Ring Real? Did It Happen?