NBC's 'Lopez vs Lopez' is a cheerful, lighthearted, and humorous drama show about a fragmented Latino family trying to come together and heal past differences, all the while tussling continuously with one another. It stars real-life father and daughter George and Maya Lopez, who are also creators of the program alongside Debby Wolf. The father-daughter duo have trouble finding common ground as it is owing to their generation gap. Things are spiced up further with the inclusion of Maya's boyfriend, Quintin, who receives constant jibes from George, and George's ex-wife, Rosie, who tries to remain on good terms with him despite not having forgiven him.
Ultimately, banter and time spent together seem to be the only things they need to start off their journey toward healing relationships. The hearty, down-to-earth family drama seems to be just what fans of the show need. For audiences amused by the show, there is a multitude of similarly entertaining shows like 'Lopez vs Lopez,' which have eyebrow-raising family dynamics, standout characters, and engaging narratives.
8. Family Law (2021-2023)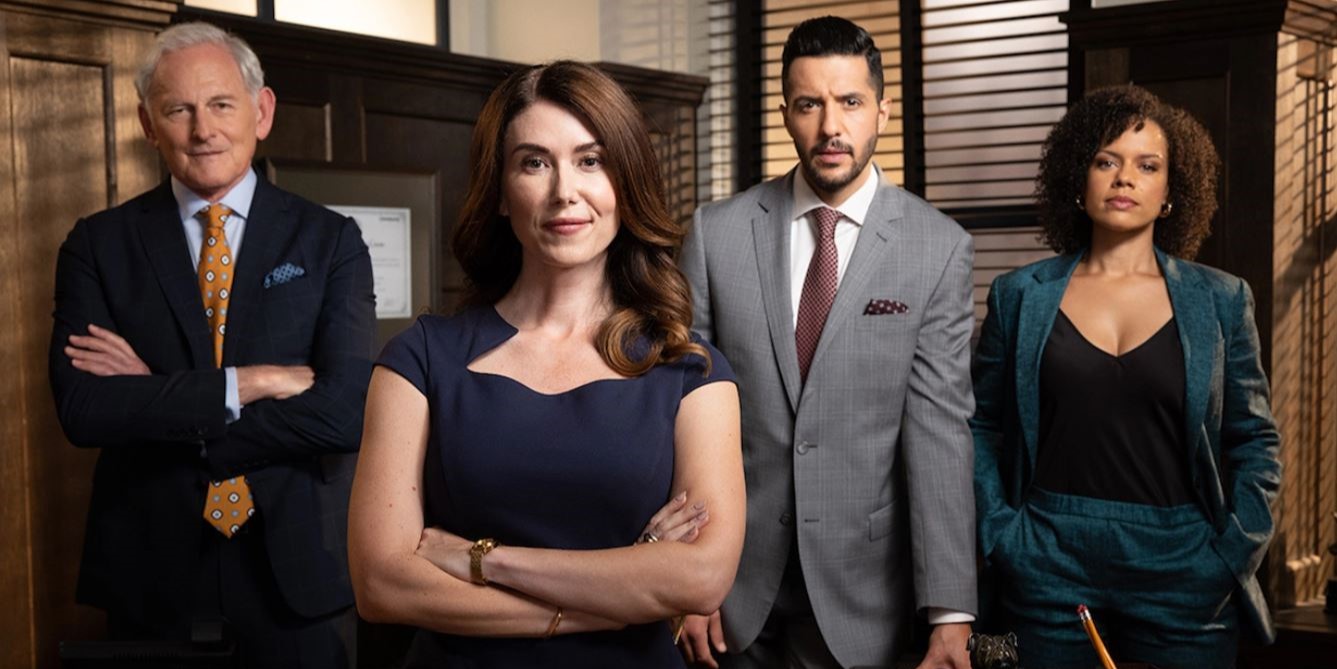 With an inverted scenario as compared to 'Lopez vs Lopez', comes Susin Nielsen's 'Family Law'. Abby, a lawyer whose license is currently under suspension, and a person in recovery from alcoholism, finds herself in a situation where she has to take on a job at her long-estranged father's legal practice. In this desperate endeavor, she's brought into close quarters with her stepbrother and sister also working at the firm, both of whom she barely knows. While clashing amusingly with her siblings for the recognition of their father, Abby also struggles to mend relationships with her own husband and children.
7. Bless This Mess (2019-2020)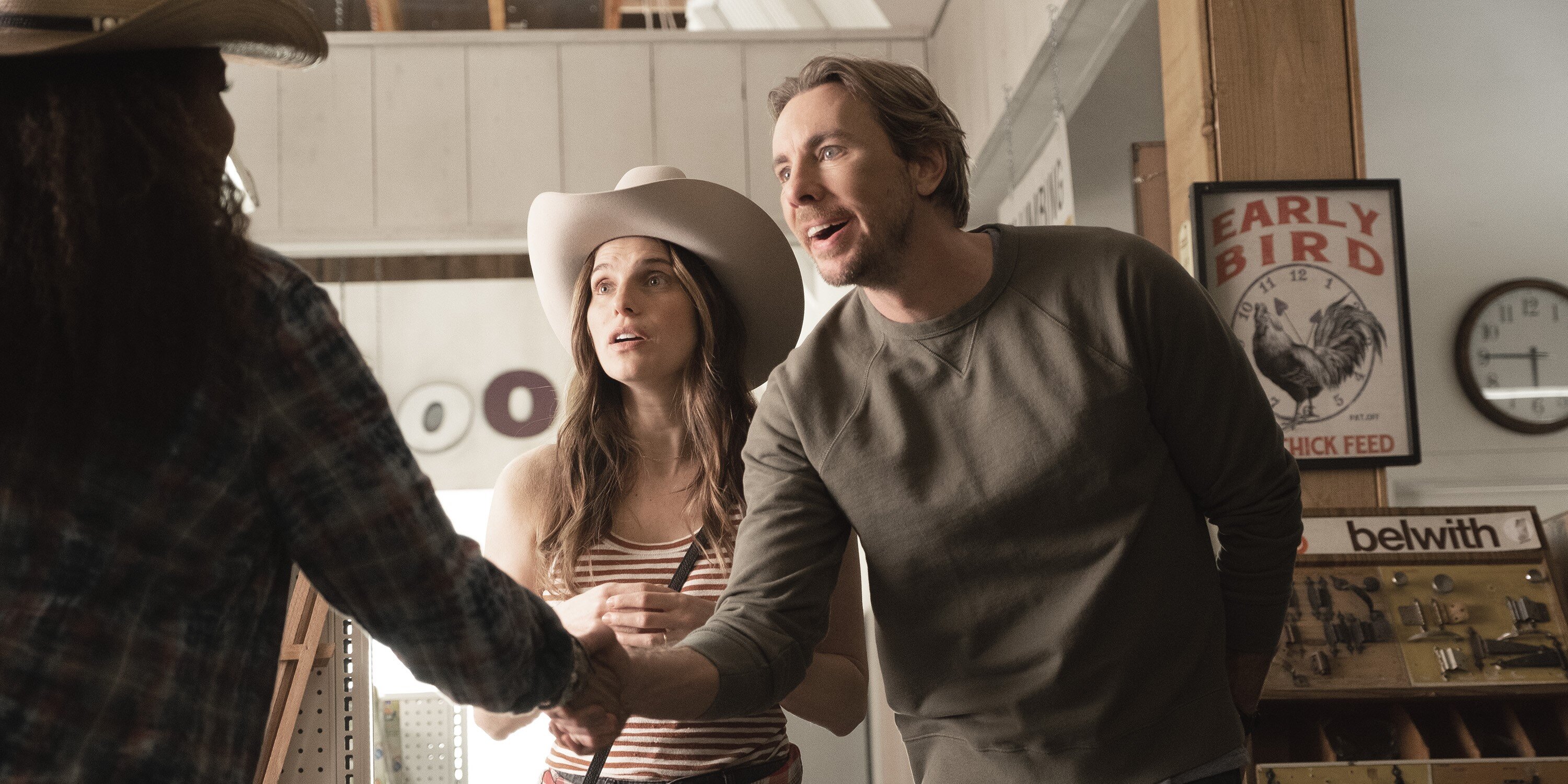 At some point in their life, everyone living in a big noisy city has thought of moving to the peaceful countryside and living off the land. Mike and Rio are New Yorkers who get a chance to make this idea a reality when a relative passes away and leaves Mike with a farmhouse in Nebraska. Upon reaching the dilapidated building in the middle of a barren wasteland, they realize everything is not going to be as easy as they thought.
Cracks appear on their roof and in their dreams as a storm approaches, threatening to drench their plans. Making unlikely friends with their Southern neighbors, the couple roll up their sleeves and get ranching. From showrunners Lake Bell and Elizabeth Meriwether comes a comedic look at how city dwellers living the fast life adapt to a slow, hands-on environment. Fans of 'Lopez vs. Lopez' will find an interesting switch of dynamics, with a family working to fit into their environment rather than fit in with each other.
6. Fuller House (2016-2020)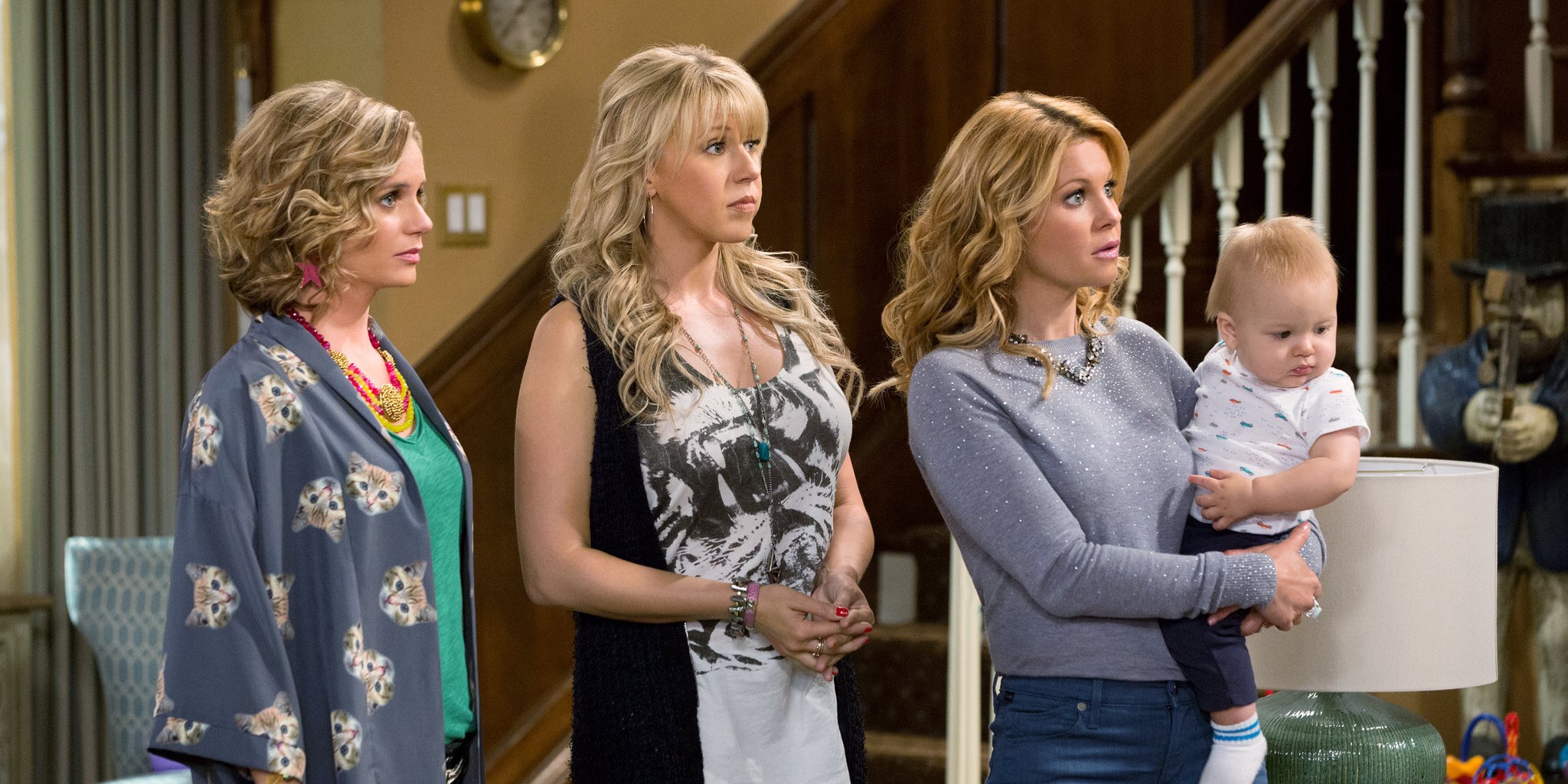 Fuller House serves as a spin-off series, drawing its inspiration from the popular ABC family sitcom Full House (1987-95), which was also executively produced by Jeff Franklin. This new show, produced for Netflix, follows the life of D.J. Tanner-Fuller, a recent widow who is now a mother to three children. Recognizing the challenges of balancing a full-time job as a veterinarian with the responsibilities of raising three kids, D.J.'s sister, Stephanie, and her lifelong best friend, Kimmy, offer to move in and help care for her children. Kimmy is also the mother of a 13-year-old daughter, adding an additional, lively dynamic to their household. If you relished the antics of the Lopezes, you will find yourself well at home with the colorful characters of 'Fuller House' and their antics.
5. Great News (2017-2018)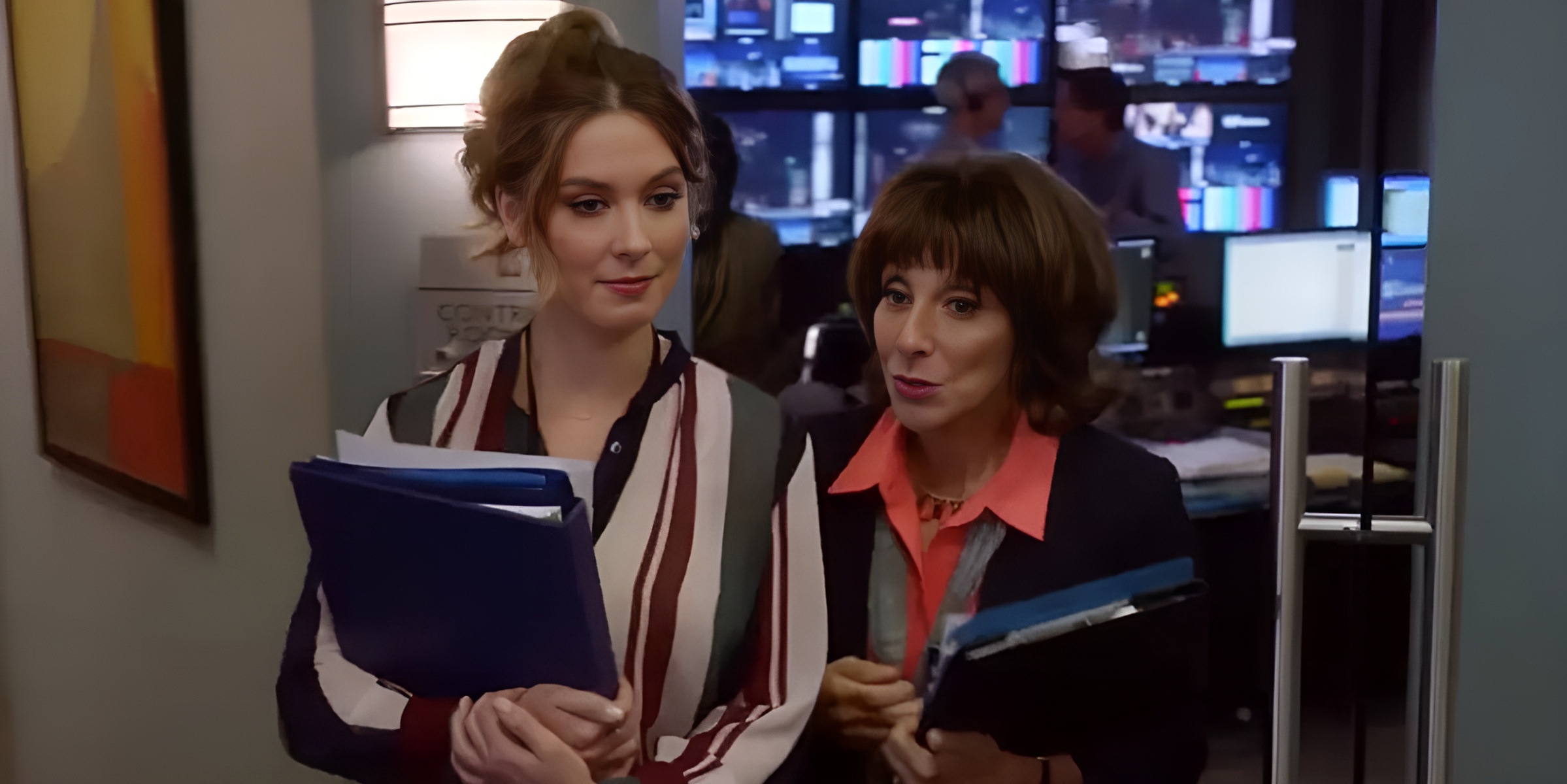 'Great News' combines elements of a clever workplace comedy and a traditional family sitcom. The series unfolds within the bustling offices of a news network. The introduction of a new intern, producer Katie Wendelson's own mother, disrupts the established dynamics within the station, leading to a series of uproarious situations. Where Maya Lopez has to deal with her father showing up at her home, Katie has to manage her mother wreaking havoc at her workplace.
4. One Day at a Time (2017-2020)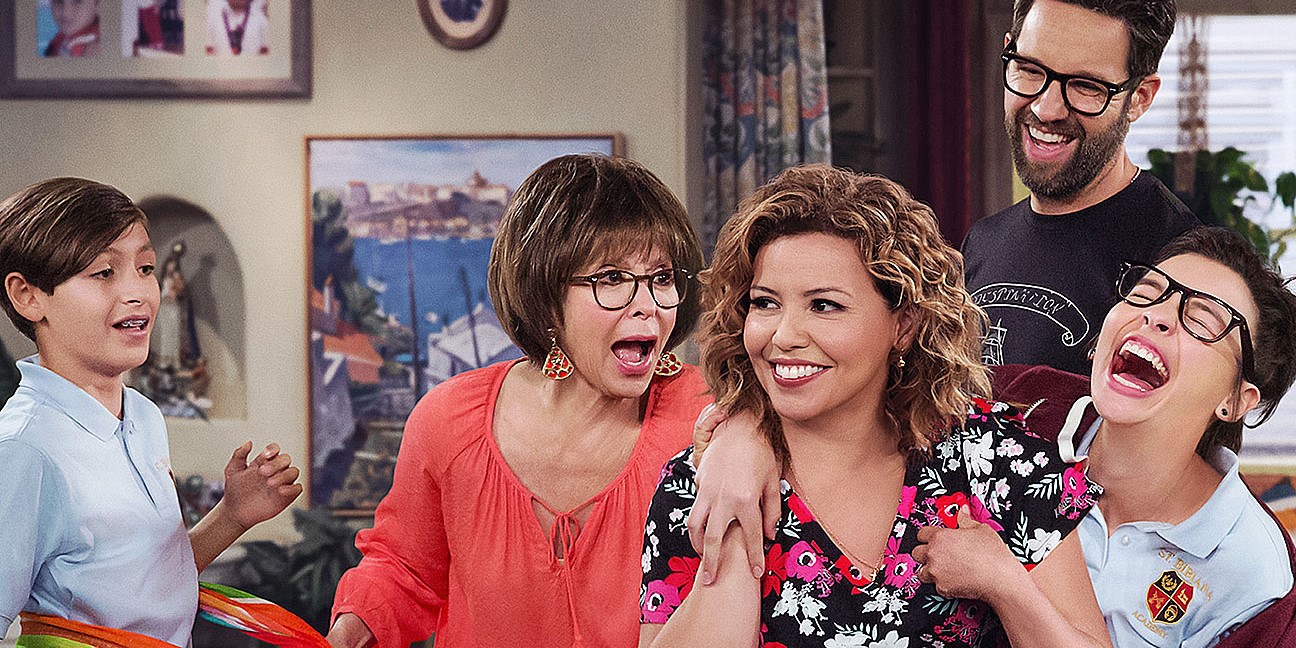 'One Day at a Time' is a delightful and emotionally resonant comedy that delves into the lives of a Cuban-American family spanning three generations. Gloria Calderón Kellett and Mike Royce bring us a homely family sitcom, where the generational gap between characters from an immigrant household is the cause for much of the family drama, similar to the interpersonal relationship drama in 'Lopez vs Lopez'.
The series centers on Penelope, a recently single mother and military veteran, as she navigates the challenges and joys that life brings while raising two fiercely independent millennial children. Throughout her journey, she seeks guidance and support from her traditional mother and her confidant, Schneider, who also serves as the building manager.
3. Mom (2013-2021)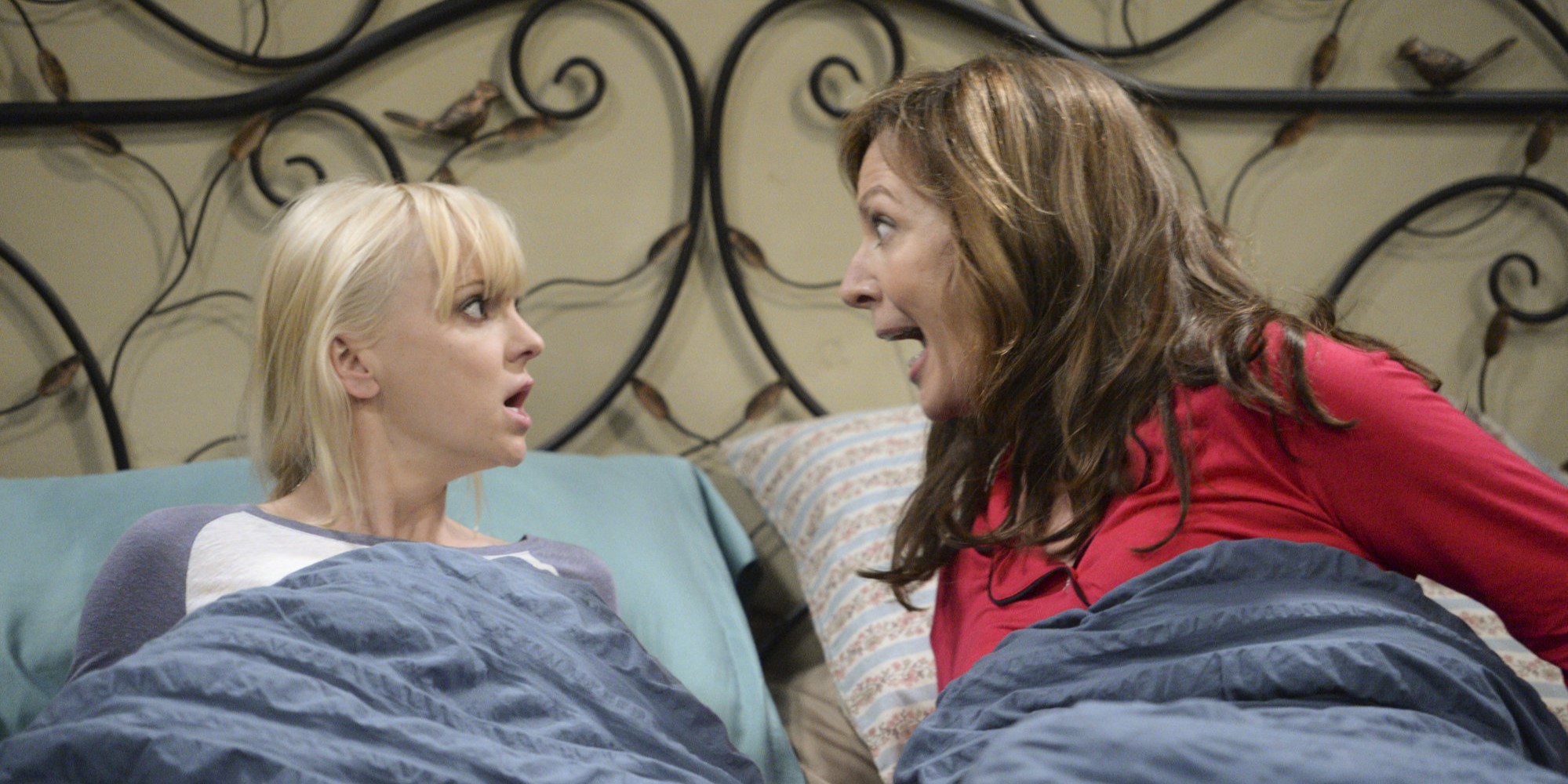 Christy, a single mother, faces a multitude of challenges as she raises her two children, Violet and Roscoe, while also striving to maintain her newfound sobriety. Her journey becomes even more complicated when her passive-aggressive mother, who is also in recovery, re-enters her life, offering a steady stream of criticisms and judgments about Christy's choices. Similar to our subject show, 'Mom' by Gemma Baker, Eddie Gorodetsky, and Chuck Lorre, makes its audience chuckle with the intergenerational ridicule and judgments being passed around when everyone is equally flawed.
As Christy works diligently to be the best mother she can be and make up for past mistakes, she finds herself entangled in complicated relationships with romantic interests and her ex-husband, Baxter. Despite the numerous obstacles she faces, Christy maintains her determination to remain positive and stay on the path towards achieving her goals.
2. Fresh Off the Boat (2015-2020)
Drawing inspiration from the life of Eddie Huang during the mid-to-late 1990s, 'Fresh off The Boat' follows the journey of an Asian-American family's decision to relocate from Washington D.C. to Orlando, Florida, with the aspiration of embracing the elusive 'American Dream'. This relocation exposes them to numerous challenges and hurdles as they strive to adapt and integrate into the unfamiliar culture that envelops them.
Eddie's Taiwanese Father runs a struggling steakhouse, while Eddie himself faces challenges in his attempts to fit in at his school. Creators Lucia Aniello, Paul W. Downs and Jen Statsky bring us a well-written show that uses culture shock to great comedic effect. Think George Lopez's rants on millennials and American culture but scaled to Eddie's family of six.
1. The Ranch (2016-2020)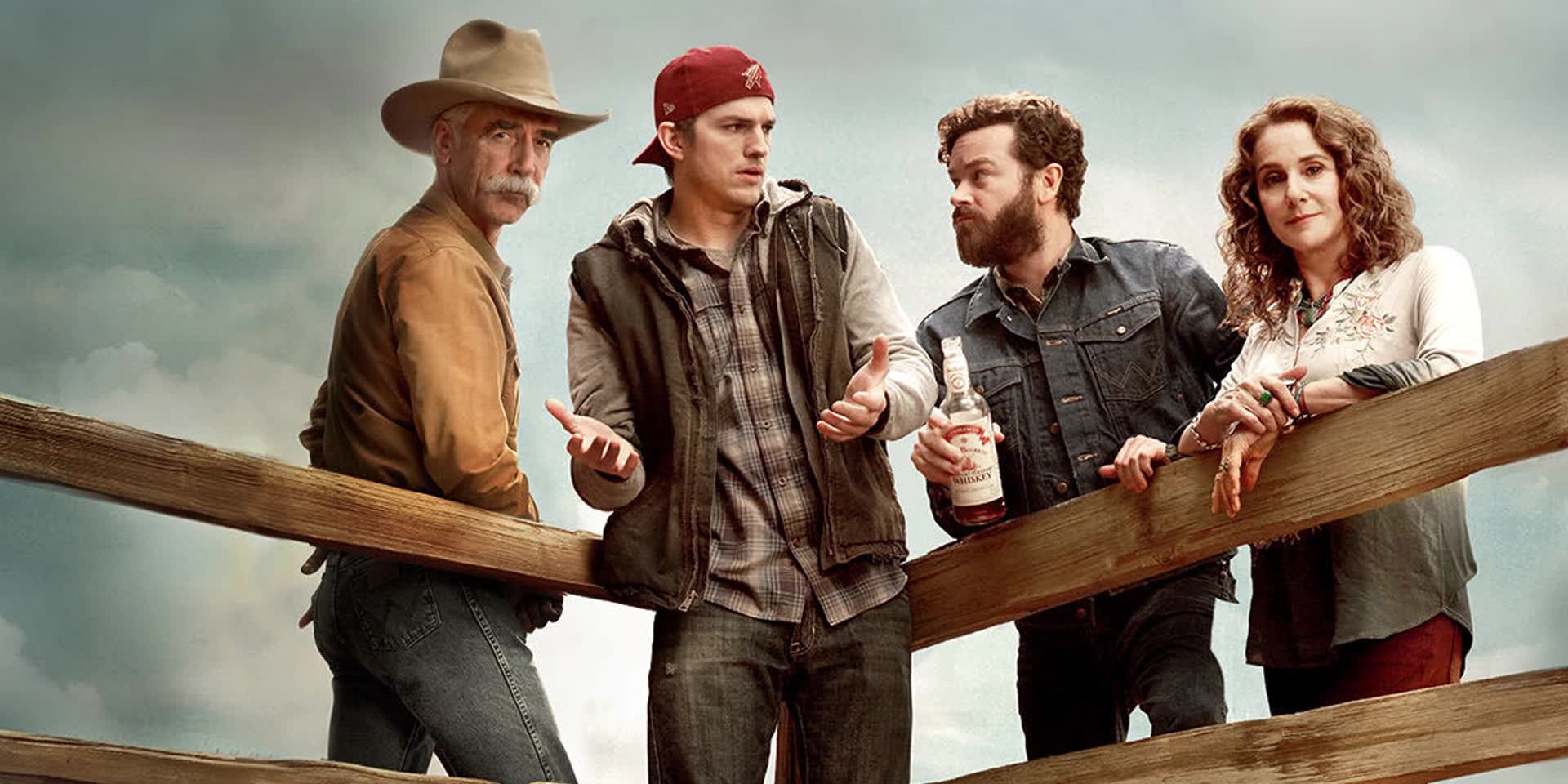 Colt Bennett (Ashton Kutcher) returns to his family's ranch in Colorado to assist in running the family business. The series unfolds at the fictional Iron River Ranch in Garrison, Colorado, and offers an intimate look into the lives of the Bennetts, a somewhat dysfunctional family. This family includes two brothers, their rancher father (Sam Elliott), and their separated mother, who also owns a local bar. 'The Ranch' by Jim Patterson and Don Reo creates the setup for Colt to be the butt of many jokes, most regularly from his father.
The series is reminiscent of 'Lopez vs Lopez' in having a father-son duo with irregular communication, along with a similarly disjointed family. Notably, every episode of the show is directed by David Trainer, known for his work on acclaimed sitcoms like 'That '70s Show' and 'Boy Meets World'. 'The Ranch' showcases a remarkable ensemble of talent on-screen. Whether it's Grady Lee Richmond's portrayal of Hank, a bar regular who practically lives there, offering witty one-liners in the background, or Debra Winger's character, providing a strong voice of reason in various situations, the secondary characters often shine the main cast.
Read More: Best Sitcoms Ever Made