Directed by Chris Robinson, Peacock's 'Shooting Stars' is a biographical movie that focuses on the high school years of LeBron James, who is accompanied by four of his friends who make up the "Fab Five." With challenges of their own, each person in the group gives it their all to achieve their childhood dreams. One of the most intriguing stories to follow is that of Sian Cotton, given his excellent skills on the basketball court. If you are curious about where he is these days, worry not because we have your back!
Who is Sian Cotton?
Sian Cotton grew up in Akron, Ohio, under the care of his father, Lee Cotton Jr. The latter went to the same church as Coach Dru Joyce, where the two formed a good friendship. This eventually led them to encourage Sian to pursue sports in order to apparently "reduce his baby fat." It was not long before he became friends with LeBron James, Lil Dru, and Willie McGee, and it was LeBron who motivated Sian to give basketball a chance, even though the latter came from a background in football and baseball.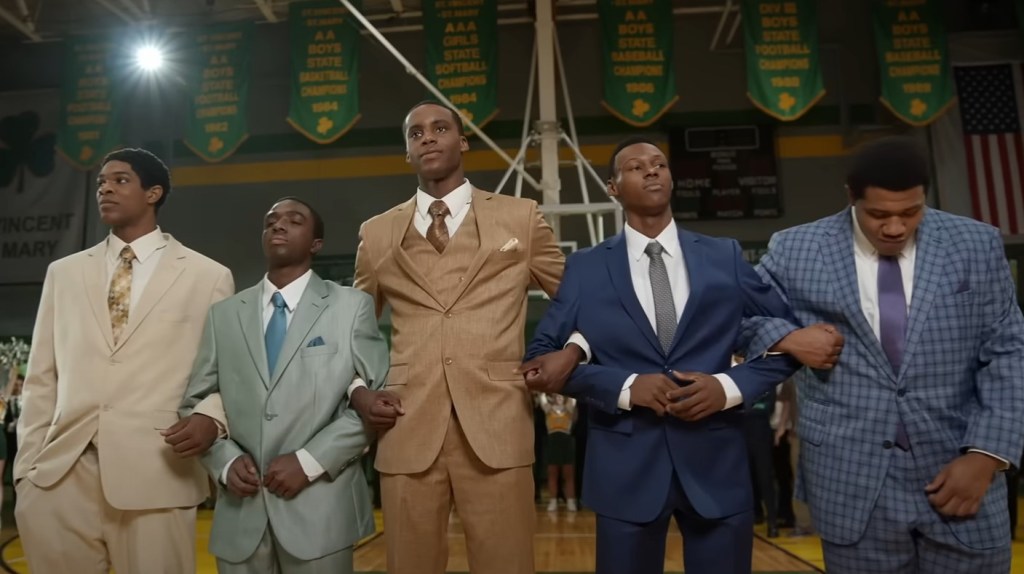 The four friends called themselves the "Fab Four" and dominated the local Youth League under the banner of their team Shooting Stars. Though they planned on staying together and joining Buchtel High School, the boys ultimately chose to go to St. Vincent-St. Mary High School, given the high possibility that Lil Dru might not be given the same opportunities as the others in the former institute due to him being shorter than others.
Under the tutelage of Keith Dambrot, the high school dominated the various championships, though they and their families seemingly suffered some harassment from people within their community since the four players chose not to go to the Buchtel. However, Lee always stood in support of Sian and would attend many of his son's games in order to cheer him on. The four boys were soon joined by their once-rival, Romeo Travis, making them the "Fab Five." After school, he was recruited by the Ohio State University's football team, though he came to a realization after four games that this particular sport might not be the path he wanted to pursue.
Where is Sian Cotton Now?
Presently, Sian Cotton is pursuing a career in the rap industry. When he decided to submit his music for the "NBA 2K14" video game, his music was played for LeBron, who quickly realized just who had created the track and ensured that it was part of the game. This led to Sian's song, "Almost Home," gaining much recognition from the public, making him a respected figure in the world of rap. Despite the years that have passed by, all the members of the "Fab Five" seem to be close to each other and often support each other in their respective ventures.
Since July 2012, Sian has seemingly also been working as a Representative for HR Mezcal. The Ohio native is a proud father to his two children. In fact, his daughter turned 17 in March 2023. Sian's son also seems to have fallen in his father's footsteps and is proficient in basketball, football, and baseball, a fact that makes the father very happy. After all, he is always ready to support his kids, no matter the occasion or venture. Sian also seems to be in a happy relationship and is often seen with his partner at different events.