If you have wondered how a tow company functions daily, truTV's 'South Beach Tow' would be right up your alley. The reality TV show revolves around the employees of two Florida-based towing companies, namely Tremont Towing from Miami Beach and South Beach Towing from Gladeview, portraying dramatic re-enactments of the interesting cases they have handled. On top of it, we get an authentic sneak peek into the employees' lives, and it is fascinating to witness how they balance out their personal and professional commitments.
Throughout its four seasons, 'South Beach Tow' has introduced us to several memorable personalities, including Dave Kosgrove, Lakatriona Brunson, and Robert Ashenoff Jr. However, with the cameras now turned away, fans are eager to find out where the cast is nowadays. Well, fret not because we come bearing answers!
Where is Dave Kosgrove Now?
With 'South Beach Tow' famous for its dramatic re-enactments, readers would be surprised to know that Dave Kosgrove wasn't an actual person. He was played by well-known actor Michael "Mike" Grogan, who also worked as a Casting Agent for the TruTV show. While he started his career at a tourism company, he got into Wine Sales in September 1981 before becoming a Field Inspector for C & E Information Services in 1995.
In August 2011, Mike signed contracts with Bodega Pictures and Nuyorican Productions, through which he joined the Tru TV show 'South Beach Tow' as a cast member. He also worked as a Casting Director and Executive Producer for the production studios. Interestingly, Mike's role on 'South Beach Tow' helped him embark on a successful TV career, and he was a part of the comedy movie 'Gerri Curls.' He resides in Dania, Florida, where he is President of Sunraven Productions.
Where is Lakatriona Brunson Now?
Lakatriona Brunson is an Actress who played the role of the truck driver, Bernice, on 'South Beach Tow.' Though the role propelled her into the spotlight, she is widely known in Miami-Dade athletics as a brilliant Athlete. In fact, Lakatronia ran track and field for Miami Northwestern Senior High before becoming a stand-out basketball star at Tennessee State University.
Besides, the actress even holds a Bachelor of Science degree in Health and Physical Education. Readers will be interested to know that in 2016, Lakatriona became the first female Head Football Coach in Florida when she took the job at Jackson Senior High School. Moreover, she appeared in the 2021 movie 'Gerri Curls.' Lakatronia currently resides in Miami and works in the Physical Education department at Miami Central Senior High School.
Where is Robert Ashenoff Jr. Now?
On the show, Robert Ashenoff Jr. was introduced as a Senior Driver at Tremont Towing, who later became the Co-General Manager at South Beach Towing. Besides, his cheerful and down-to-earth personality made him a fan-favorite cast member. Once filming for 'South Beach Tow' wrapped, Robert embraced privacy and prefers to keep his personal life under wraps.
While most of Robert's social media posts portray him enjoying life with his friends and loved ones, he still resides in Miami and is building his career in the entertainment industry. He even appeared as an Actor in the 'Orville Peck: Daytona Sand' music video in 2022. Furthermore, Robert has been working as the Asst. Head Coach at Miami Jackson Senior High since October 2015. He holds the CEO and Head Designer position at Youslipwegrip.com.
Where is Christie Ashenoff Now?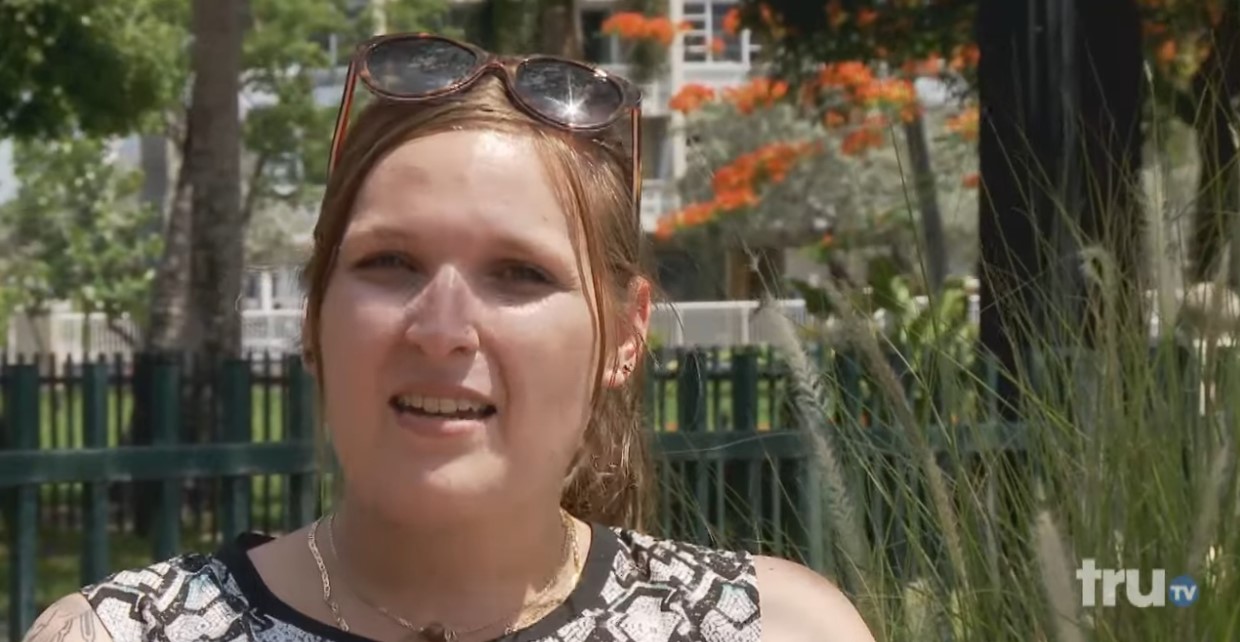 The daughter of Tremont Towing founder Robert Ashenoff Sr., Christie Ashenoff, started her journey in the towing industry by working as a Dispatcher for the family business. She later joined her brother, Robert Ashenoff Jr., as one of the general managers of South Beach Towing. Christie welcomed her first child in 2013, but she continued working at South Beach Towing even after filming for 'South Beach Tow' ended.
Besides, reports mention that the reality TV star married her longtime boyfriend, Argelio, in 2015, following which the couple settled in Miami. According to reports, Christie still resides in Miami, Florida. We are happy to report that she and her husband are proud parents to two wonderful children. Seeing Christie flourish in life is heartwarming, and we wish her the best for the years ahead.
Where is Jerome Jackson Now?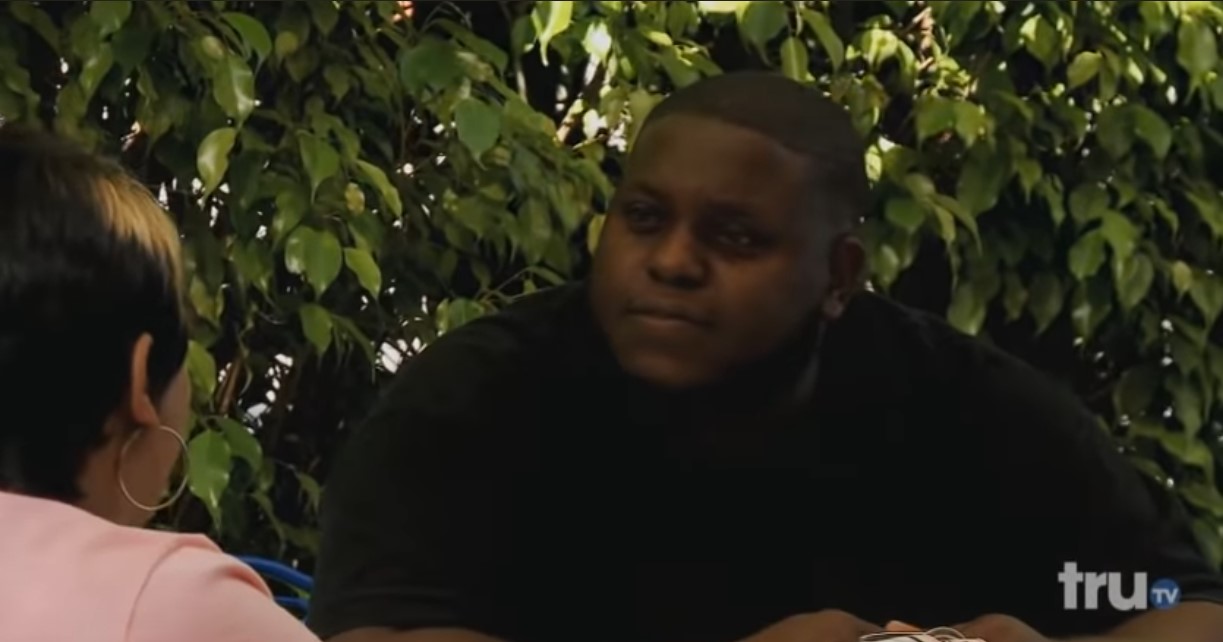 Better known by his on-screen alias, J-Money, Jerome Jackson worked as a Driver for Tremont Towing. Though the show gave him the popularity and prominence he deserved, he left the towing industry shortly after filming for 'South Beach Tow' commenced. Jerome is happily married to Kanisha Fox Jackson, and they even have two wonderful children. Not just that, the reality TV star is currently employed by Ryder System, Inc., and the family still resides in Miami, Florida.
Where is Eddie Del Busto Now?
Eddie, who worked as a Truck Driver for Tremont Towing, was shown to be involved in a significant accident on the show. Nevertheless, readers should note that the scenes on the show were all dramatic re-enactments and filmed under expert supervision. Once filming for 'South Beach Tow' ended, Eddie chose privacy and preferred to keep away from the public eye. Yet, he appears to have built up a wonderful life surrounded by family and friends and is enjoying himself nowadays. From the looks of it, Eddie still resides in Miami Beach, Florida, where he earns a living as a Tow Truck Driver.
Where is Gilbert Perez Now?
Gilbert Perez was introduced as the Owner of Goodfellas Towing and Recovery Corp. on 'South Beach Tow.' Yet, he later took on the role of Operations Manager at South Beach Towing. Even while working at South Beach Tow, Gilbert was employed by Telemundo Studios, Miami, as a Stunt-Man and a Special Effects Assistant Coordinator — a job he still holds. Currently, he resides in Miami, Florida, and describes himself as an Actor with ample experience in the entertainment industry.
Although Gilbert still functions as the Operations Manager at South Beach Towing, he uses his expertise to work as a Special Effects Coordinator and Prop Master for various productions. In addition, he claims to be an expert in sales and has previously been employed as a Casting and Field Producer. We are also happy to report that Gilbert is happily married to Vanessa Perez. The pair are proud parents to two wonderful children, and we hope happiness never eludes them.
Read More: Best Car TV Shows