In 'Spy x Family' season 2 episode 3 titled 'Mission and Family' and 'The Elegant Bondman' Yuri is entrusted with the responsibility to investigate a journalist responsible for publishing books and articles that malign Ostania's image. In order to fulfill his duty, he works without sleep for many nights and realizes that his enemies' motivations for work may be quite similar to his. Therefore, despite being true to his responsibilities as a member of the State Security Service, Yuri extends his kindness to a man he would otherwise hate. After the mission is complete, Yuri visits Yor and her family. Here's everything you need to know about 'Spy x Family' season 2 episode 3. SPOILERS AHEAD!
Yuri Investigates Franklin Perkin
As a member of the State Security Service, Yuri works tirelessly to help Ostania get ahead in the shadow war with Westalis. Naturally, he gets a lot of praise for his commendable work and also wins the trust of his seniors. After the successful completion of an important mission, Yuri is summoned and informed about the countless books and articles that slander Ostania which are becoming quite popular in the West. According to the already gathered intel, most of them are published in underground Ostanian presses.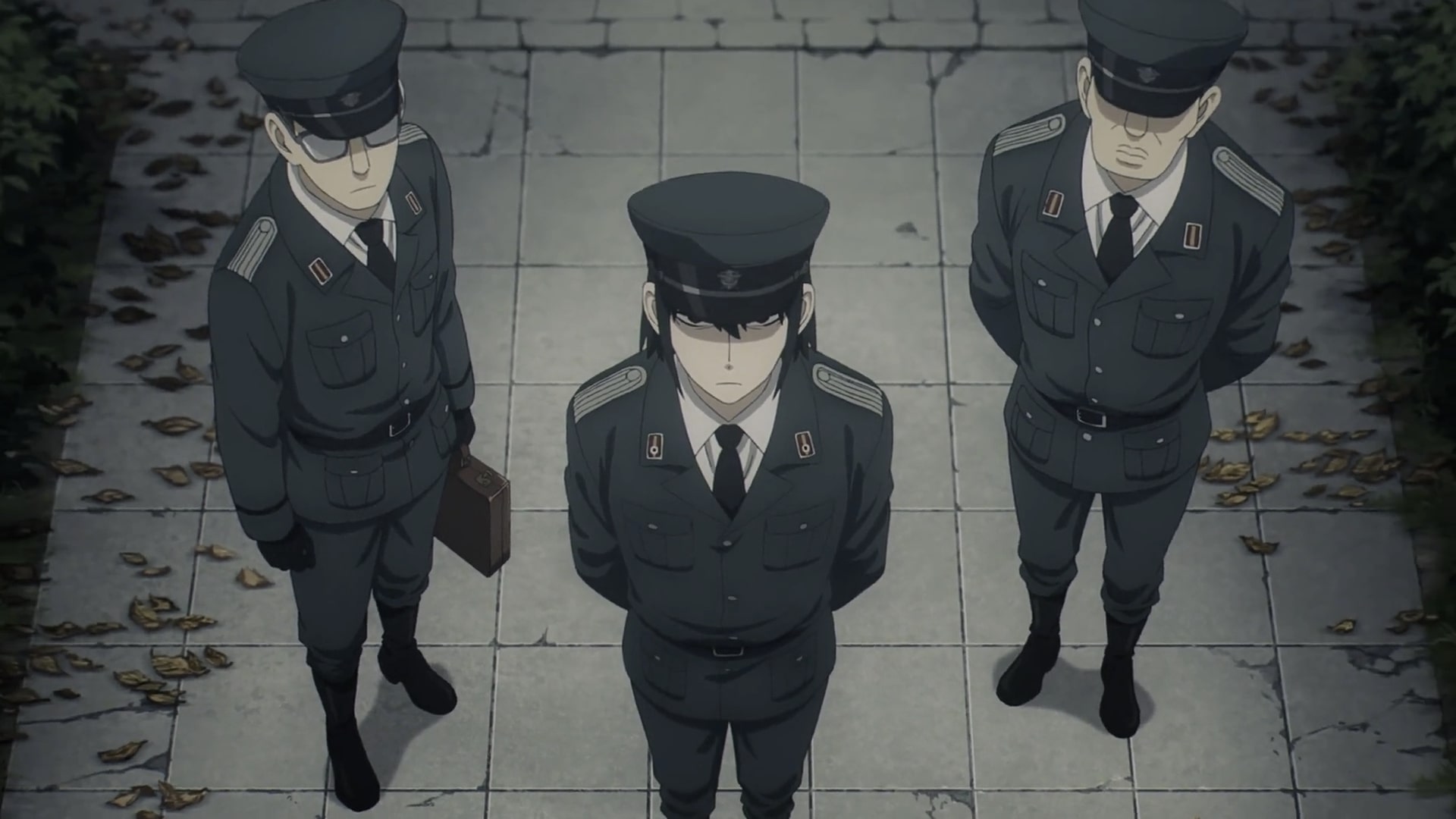 One of the suspects who has played a major role in the creation of the entire propaganda is Franklin Perkin, a reporter under the previous government who was also arrested for aiding the anti-government extremists. Despite working tirelessly on the previous mission, Yuri still does not complain and immediately takes the new assignment. The following day, he starts keeping a close eye on Franklin Perkin. The former journalist does not do anything peculiar in the morning. He wakes up watches the news and even curses the newscaster. After that, he simply for his job at the post office and returns in the evening.
Yuri is so determined to find the truth, that he does not even sleep and continuously publishes reports on his newest findings. Although Franklin lives a pretty ordinary lifestyle and does not do anything suspicious for the first few days, one day he suddenly goes out for a walk hiding something in his jacket. It turns out that he is carrying a camera and surreptitiously takes photos with it wherever he goes. However, he does not get the shot he wants and appears frustrated. Eventually, he finds a group of boys playing with a toy gun. He snatches it from them and tosses it in the nearby dustbin.
As the boys desperately look for the gun in the dustbin, Yuri takes their photos. He feels that it is the perfect image to paint Ostania as a poor country. The following evening he returns home to write an article on the same subject. Yuri is listening in through the microphone when he hears Franklin's father asking him if he doing something illegal. That's when Yuri learns that Franklin has probably lost his mother because of financial problems in the past.
While listening to Franklin's woes, Yuri starts to wonder whether he has been doing everything he does because of his family. As Perkin's motivations appear more humane, Yuri appears to sympathize with him. However, he continues to investigate to ensure that he catches the buyers of his malicious articles as well. Eventually, Perkin makes the mistake of posting the letter with the article. Yuri is following him at that moment and intercepts the letter which leads to the arrest of the buyer. The following day, he shows up in front of Franklin's house and arrests him as well when he comes out. However, Yuri reassures him that his father will be looked after.
Yuri Visits Yor And Her Family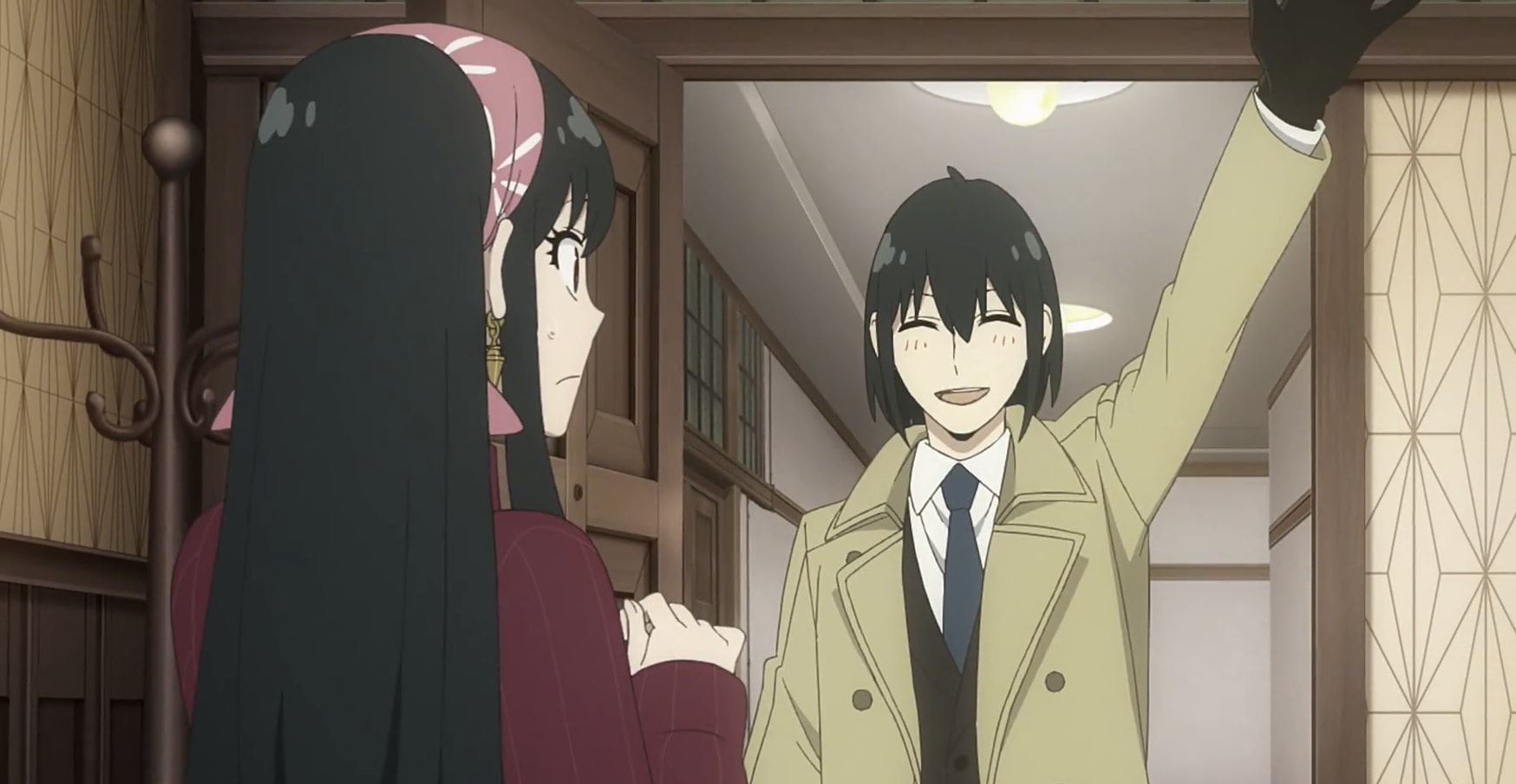 Following the conclusion of his mission, Yuri visits Yor's house. His sister is extremely happy to see him after a long time. Yuri claims that he is just there to see her but Anya is suspicious of his motivations. Therefore, she decides to read his mind. Yuri is upset to see Loid and feels that he should never be home and spend all the time at his office instead. Loid, on the other hand, welcomes Yuri with open arms despite not getting the same treatment from him in return.
Read More: Spy x Family Season 2 Episode 2 Recap: Bond Helps Loid With His Mission