In 'Spy x Family' season 2 episode 4 titled 'The Pastry of Knowledge & The Informant's Great Romance Plan Ⅱ' Anya has been struggling academically and is desperate to find a way to score good marks in light of the recent policy change. That's when she learns about the rumors that one can become an imperial scholar if one eats the pastry of knowledge, a dessert made especially by a royal chef and sold very rarely at the cafeteria. Unfortunately, other students also learn about the rumor and there is a huge fight for the last plate of the desert. Meanwhile, Franky tries to impress a girl he likes by helping her find her missing cat. Here's everything you need to know about 'Spy x Family' season 2 episode 4. SPOILERS AHEAD!
Anya Tries to Become an Imperial Scholar
There are many rumors and legends in Eden Academy of a mysterious and delicious pastry known as the pastry of knowledge that sometimes appears in the cafeteria for sale. While its lip-smacking taste is enough to attract potential customers, what makes it special is the fact that many students who have the honor of tasting it have gone on to become Imperial Scholars. Since most students in Eden Academy wish to become one, there is naturally a huge demand for it as students are always on the lookout for the sale of the well-known pastry.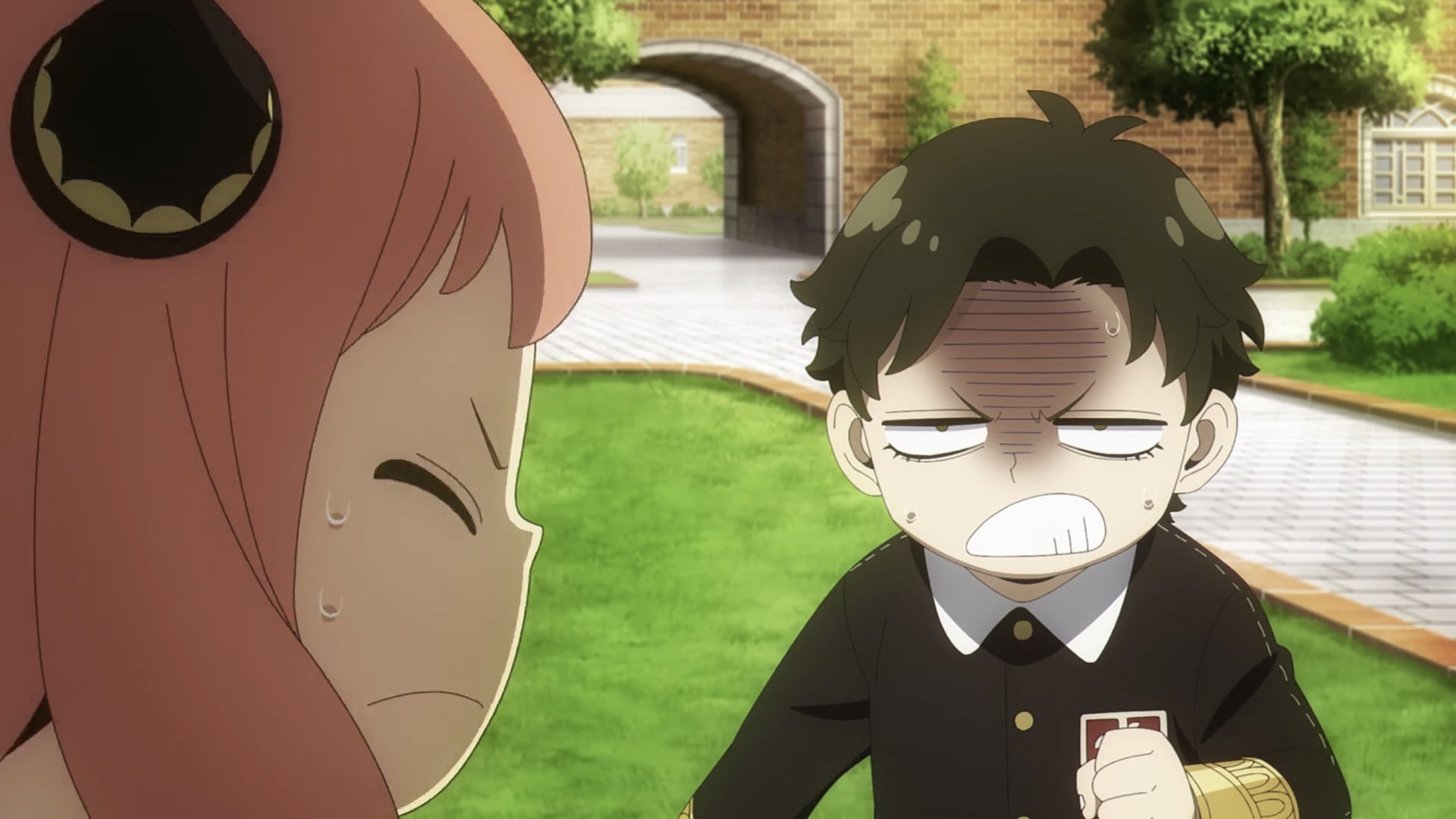 In the present time, Anya learns from Becky that there is a new policy regarding the distribution of students into different sections. According to it, they will be judged on the basis of their academic performance and will then be allocated different classes. Anya feels dismayed learning this new policy change since she feels that she won't be able to perform well despite her efforts. That's when a senior student comes running to his friend at another table and informs him that the pastry of knowledge is up for sale. When Anya and Becky overhear the reason for its popularity, they also rush immediately to the cafeteria hoping to get one for themselves.
Interestingly, Damian and his friends are also rushing to the counter for the same reason. They learn that only one order will be accepted now from a distance and run desperately toward the counter. But before they get there, the pastry of knowledge gets sold out as George makes the last order. After he is threatened by others, he offers to share the four extra pastries with them but Anya and Becky along with Damian and his friends are a total of five people. In order to figure out who deserves the fifth pastry, they decide to play a game of poker.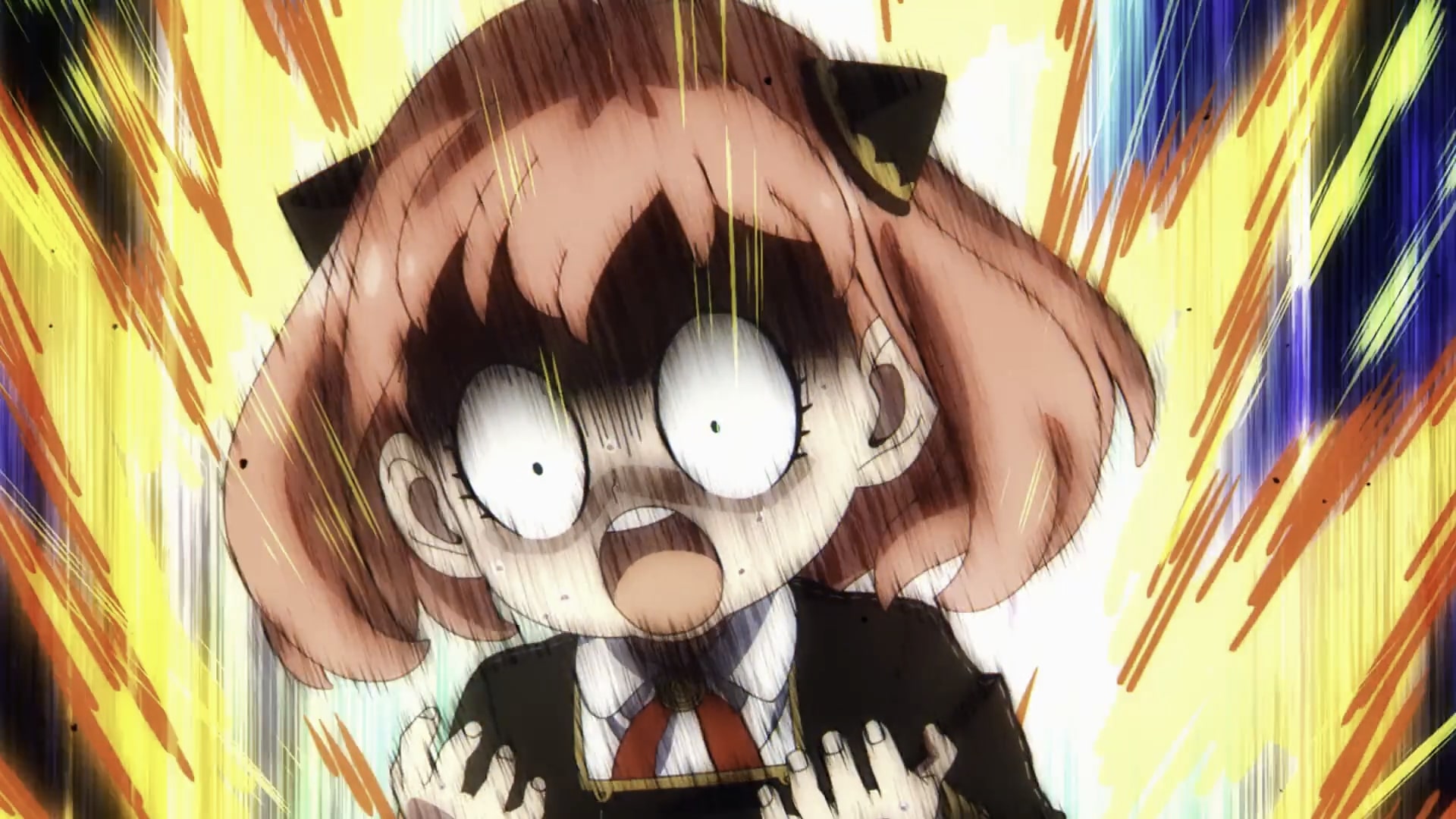 Since Anya can read everyone's mind, she easily manages to win despite never playing the game before. When Damian accuses her of cheating and having the ability to read their mind, Anya feels concerned as she does not want anyone to know about her powers. She offers to play the game again and deliberately makes bad choices. In the end, Damian and Anya are left. When it's Damian's turn to pick the card, he notices Anya's face and realizes that he is making the right decision. But he also cannot ignore Anya's tears and instead chooses the wrong card deliberately. After she wins, Anya offers to share her pastry with Damian but he refuses.
Franky Has Another Heartbreak
Just like any other ordinary day, Loid is summoned by Franky to inform him about a new mission. But it turns out that the new information he has has nothing to do with his job. Instead, Franky shows Loid a photo of a cat that belongs to a woman Kacey. She works at a cafe where he is a regular and wants to find the missing cat so that he can impress the waitress. Naturally, Loid declines to offer him his help so Franky has to work alone. Franky starts his work in the region where he feels that the cat is most likely to be found.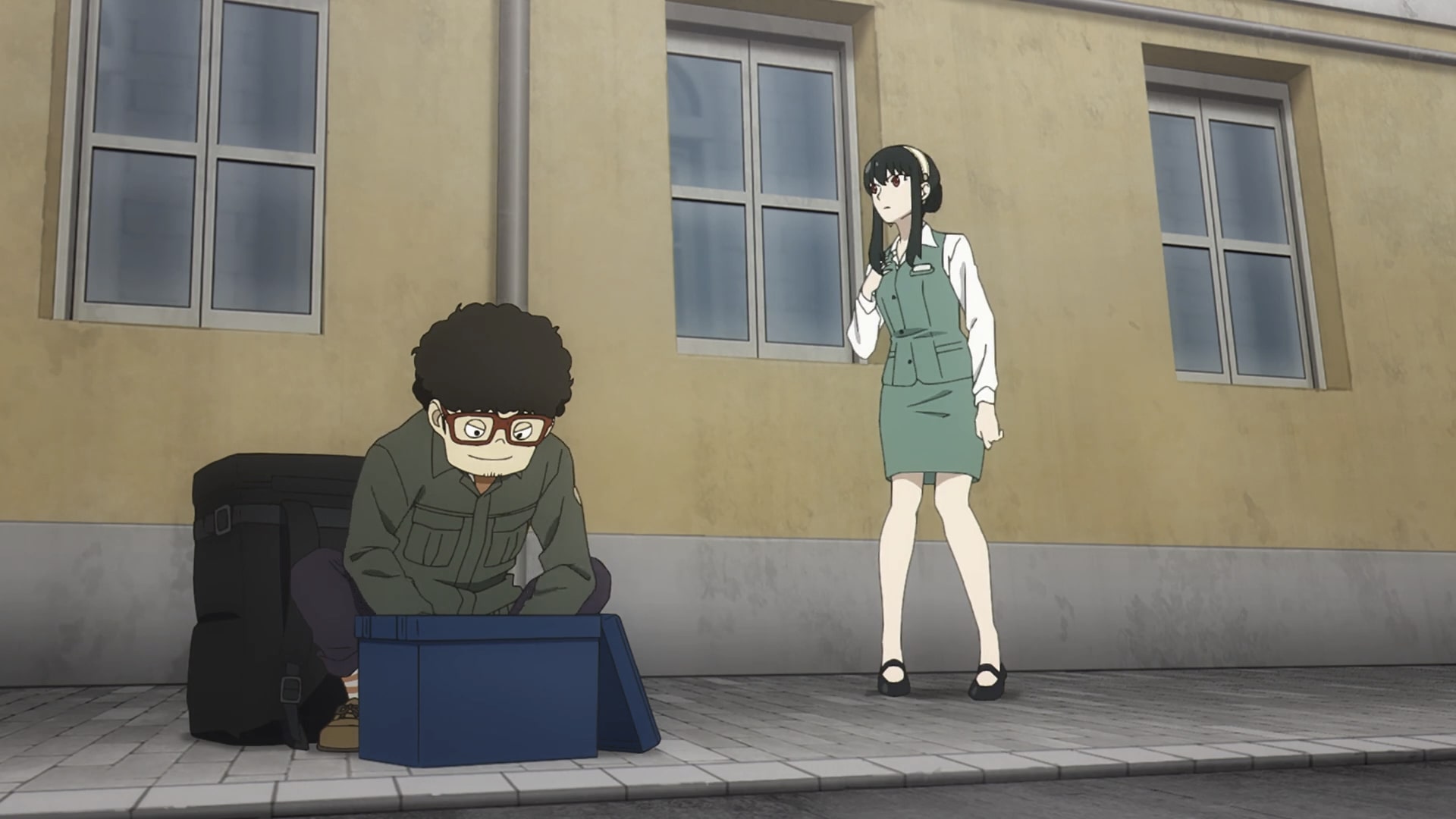 That's when he meets Yor, who is out on a break from her work. The two of them decide to work together to find the cat. Franky uses a machine he invented that attracts cats with a peculiar smell. Suddenly, they are surrounded by hundreds of cats who all want their attention. Franky notices Kacey's cat standing at a distance and tries to catch it with an extendable arm machine, but fails to do so. Then he uses an Exo-Skeleton Power-suit that he has spent 10 years to make.
But suddenly Yor takes matters into her own hands and dismantles the suit. She uses one of its parts to startle the cat by throwing it in front of it. When the cat stops, Yor jumps on it and catches it. The following day, Franky visits the cafe to hand over the cat to Kacey, hoping it will bring them closer. But it turns out that Kacey is actually committed to another, who works with her. Heartbroken, Franky walks back home.
Read More: Spy x Family Season 2 Episode 3 Recap: Mission and Family