In 'Spy x Family' season 2 episode 5 titled 'Plan to Cross the Border' the Thorn Princess is summoned by Shopkeeper, her mentor who informs her about the only surviving member of the Gretcher family- Olka and her son. She learns that they are now in danger of being assassinated by their enemies. In order to ensure their safety, Olka and her son must be safely escorted to a neutral country so that they can live a peaceful and secure life without any danger. Interestingly, the mother-son duo is planned to be escorted via a cruise ship named Princess Lorelei. Anya ends up winning two lottery tickets to the same ship, complicating Yor's mission who now has to fight back against assassins while making sure that the truth about her job is not revealed.
The Forger Family Goes On a Vacation
Yor Forger is working when she gets an urgent call from her usual client, who is eager to talk to her. A meeting is then set up to discuss the mission that she must undertake now. The same day, Yor meets her mentor and employer named Shopkeeper. He appears pleased to see Yor after quite some time and is happy to learn that she is just as agile and quick as she used to be. As they sit down to talk, Shopkeeper informs Yor that the boss of the dangerous underworld Gretcher family along with his two sons has been killed.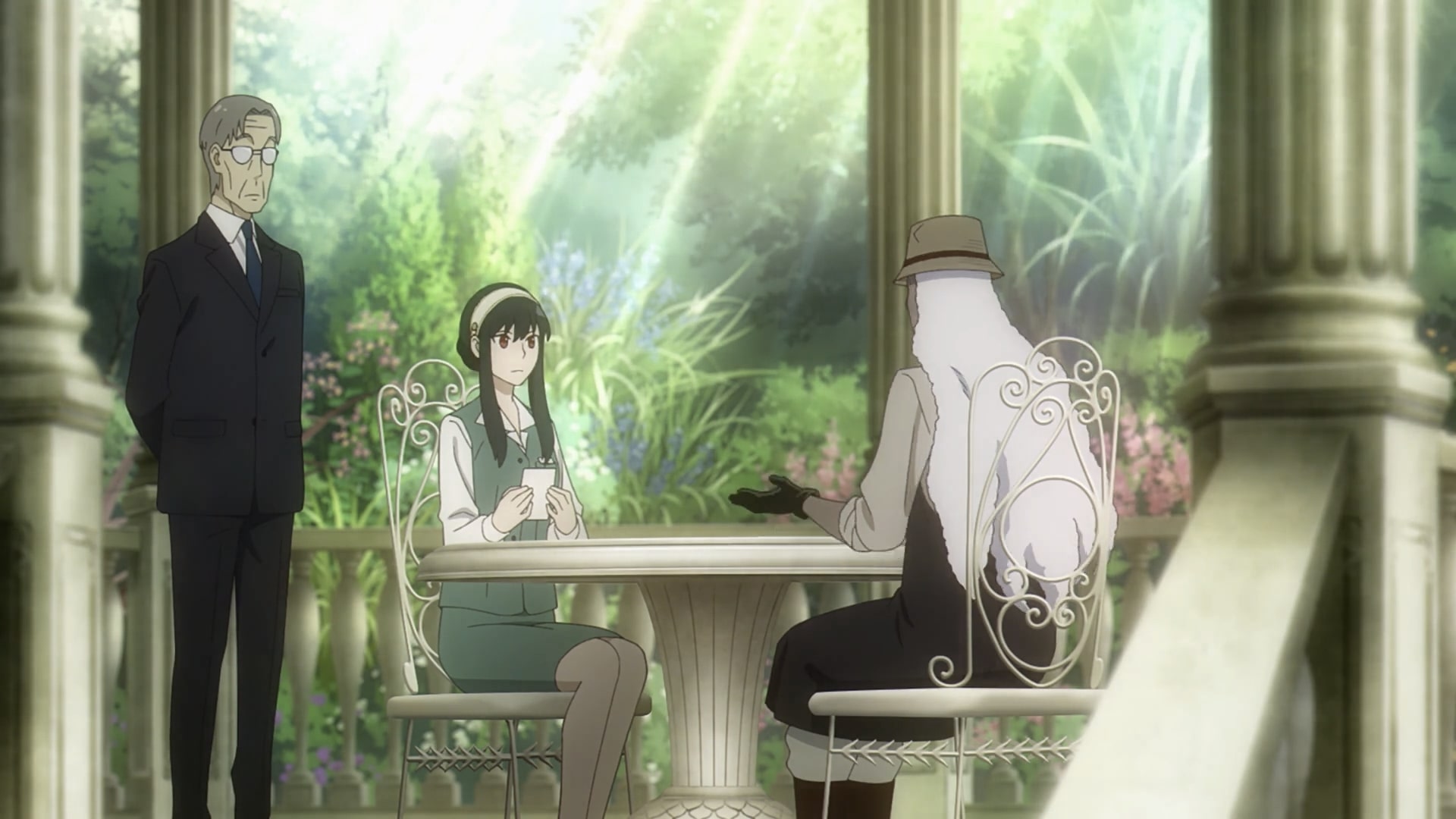 The only surviving members of the family are his wife Olka and their son. In order to protect them from getting assassinated, the two of them are being kept in a safe house. However, their life is still in danger as Leonardo Harpoon, the man who took over the organization is frantically looking for them. Since he wants their blood at any cost, he has offered a nice bounty for doing the job which has attracted all kinds of assassins from different parts of the country. Shopkeeper wants to help Olka and her son defect to a neutral country safely so that she can live a normal life away from the constant threat of murder.
The Thorn Princess then learns that her job is to escort them on the cruise ship named Princess Lorelei. In order to ensure that no one feels suspicious of her, Shopkeeper's men will take care of the fact that there is a good excuse for her absence at work. Meanwhile, she could also use the same reason to fool her family. But little does Yor know that things are going to take an unexpected turn. Elsewhere, Anya manages to win the lottery tickets to the same cruise ship. This means that the Thorn Princess will have to operate under the nose of her husband and daughter. Now Yor's mission suddenly turns into a family vacation and since Anya can read her mind, she also knows the mess that her mother is in now.
Olka Gretcher Reveals Her Heartbreaking Story
The Forger family reaches Princess Lorelei together but separately soon afterward as Yor has to serve the people in the first class while her family has their bookings in the third class. The Thorn Princess is soon introduced to Olka and her son. Interestingly, Olka has completely disguised herself to protect her identity and is barely recognizable. Yoris quite impressed and makes sure that the room is not bugged. She then gets to know Olka personally when they are alone.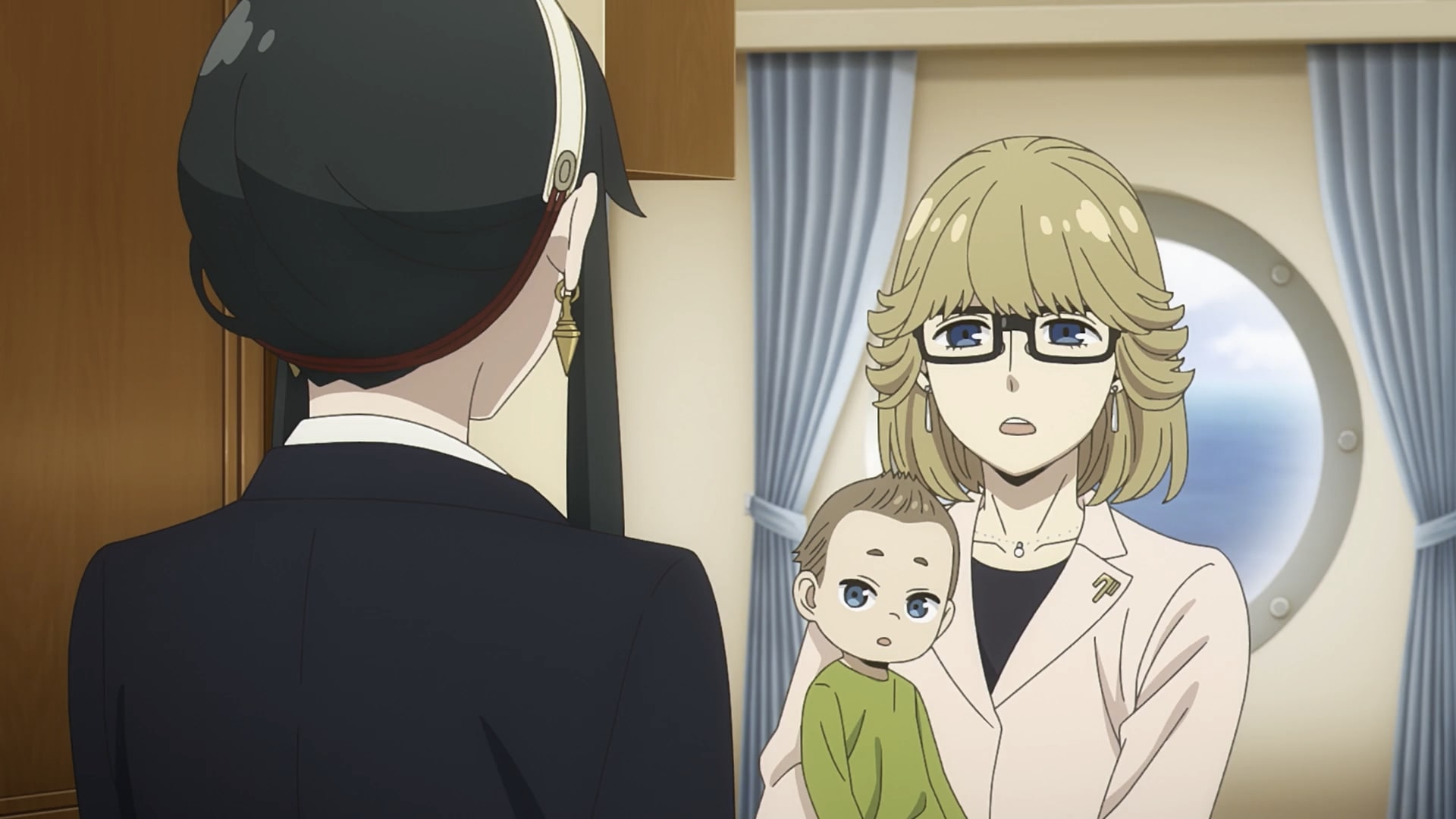 Despite the danger of assassination looming over her head, Olka wants to spend some time under the sky since she has been in hiding for a long time now. Yor feels uncomfortable by the suggestion, but Olka argues that the chances of assassins being on the ship are low. But the Thorn Princess then reveals that she still has to worry about her family which is already on the ship. Olka reassures her that they won't be around since they have bookings in the third class. After making sure that no one is watching them, Yor takes Olka outside.
As Olka watches the sunset, she appears to finally get some respite. The death of her husband has naturally taken a toll on her and she talks about it with Yor. She goes on to reveal how her only surviving is actually named after her late husband. But when she thinks of the country she is leaving behind, a look of despair overcomes her face and she bemoans the fact that she has left behind many things there- alluding to the loved ones she will never meet again or has already lost.
Read More: Spy x Family Season 2 Episode 4 Recap: The Informant's Great Romance Plan II