Investigation Discovery's 'Atlanta Justice,' as the title suggests, is a series that reviews some of the most horrifying crimes to have ever transpired in the otherwise diverse, beautiful, and vibrant city of Atlanta, Georgia. From the offense itself to how the detectives put all the puzzle pieces together, this production examines it all. So, of course, it's season 1 episode 3, titled 'Speaking for the Dead,' chronicling the unexpected and gruesome murder of Stephanie Seabrum, is no different. Thus, now, if you are curious to know the details of her case, we've got you covered.
How Did Stephanie Seabrum Die?
At the age of 36, a kind and lovable Stephanie Seabrum was trying to turn her life around and do what was best for her and her eight children – aged 2 to 19 – when someone killed her in one of the worst ways imaginable. As per her mother, Sharon Seabrum, "she had trouble, and she went through her own thing, but that's between her and God, not between me and you." However, to establish the grounds for a brighter future, Stephanie had just graduated from dental college and was serving as a hygiene assistant in a city-based office. Sadly, that's when she lost her life.
On September 27, 2008, soon after midnight, Stephanie and her long-time boyfriend, Gregory Parks, decided to go and cash a check to pay the bills due the following day. While she went in, Gregory stayed behind in the car and saw everything unfold through the rearview mirror. His partner talked to the employee for a moment and came back out, only to immediately be ambushed by a black male in a hoodie and long shorts. Gregory got out of the vehicle to check if all was okay, but it simply startled the male, and he shot Stephanie at the back of her head before fleeing.
Who Killed Stephanie Seabrum?
Once investigations into Stephanie Seabrum's homicide began, detectives learned from the employee (also the 911 caller) that she stepped back out with the cashier's check still in her hand because she didn't have an ID on her. Then, Gregory also explained that his girlfriend's cellphone, cash, and check were missing. According to his statements, he'd rushed to her after seeing the gun go off and held her hand as she died seconds later, which is when he noticed the theft. The surveillance footage from the store soon confirmed Gregory's tale, eliminating him as a suspect.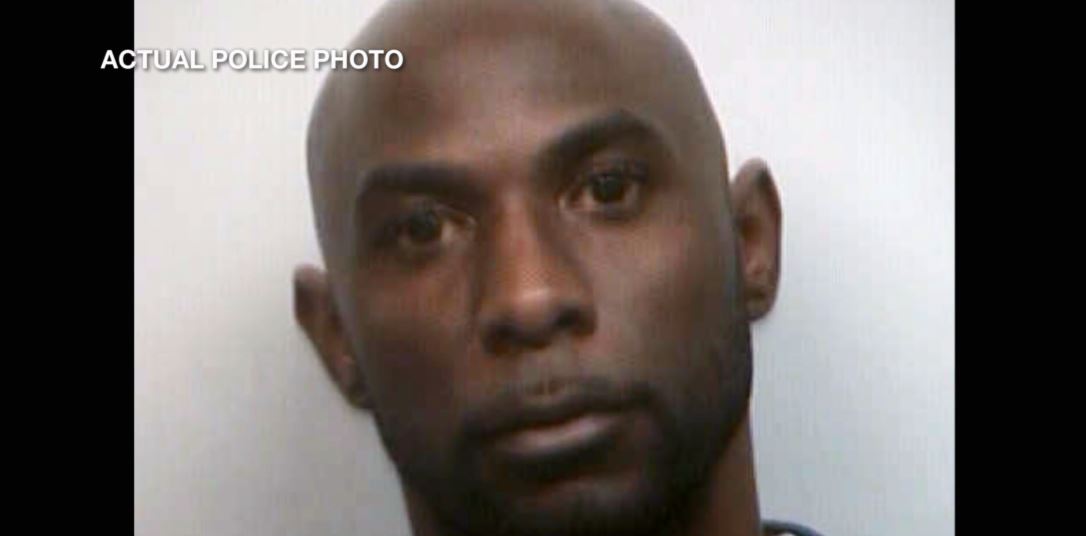 The focus of the investigators thus came upon Stephanie's phone records and her bank account. Her cashier's check was used days later at a liquor store, but since none of the CCTV cameras were working there, it was just a dead end. Yet, a breakthrough came when her call history exhibited that nine calls were made to a woman named Tammy East after Stephanie had passed. Because the existing witness statements and footage had already established that her killer was male, officers looked into the men in Tammy's life and found Antonio Crawford and Daniel Edwards.
As Tammy's brother and boyfriend respectively, both Antonio and Daniel had an extensive criminal record. It also came to light that Tammy and Daniel had abruptly relocated from their base in early October, days after Stephanie's murder. A search of their former apartment yielded paperwork for a 9 mm handgun, the exact kind used in the slaying, and ammunition for the same hidden inside a vent. Antonio and Tammy were eventually located at their grandmother's home, yet there was no sign of Daniel. Officials questioned them separately for any information, but to no avail.
However, days later, Antonio returned and revealed that Tammy had come running to him one day and frantically admitted that her partner had killed Stephanie. She was positive because she recognized him and his shorts in the tape made public. Antonio then added that Daniel had also confessed to him, declaring that he'd shot the woman in a hurry because he saw her boyfriend. The latter fact hadn't been released to the media, meaning that Antonio had to be telling the truth. In the end, Daniel was apprehended in Decatur on March 1, 2009, and ended up receiving 20 years in prison for manslaughter.
Read More: How Did Nathan and Krystal Maddox Die?