The 2008-2009 salmonella outbreak across the USA led to some unimaginable revelations in regard to the Peanut Corporation of America (PCA). Netflix's 'Poisoned: The Dirty Truth About Your Food' talks about the whole case and the role that the company's CEO, Stewart Parnell, allegedly played in the situation. Needless to say, the Stephanie Soechtig documentary has left many people eager to know more about the situation and just where the peanut executive is these days. So, let's explore it all together, shall we?
Who is Stewart Parnell?
Stewart Parnell's association with PCA dates back to the company's foundation when his father, Hugh Parnell, established it in 1977. When the company was sold to someone outside the family in 1994-1995 due to Hugh Parnell's decision to retire, his sons remained with the company in the form of consultants. However, in 2000, Stewart Parnell was able to buy back the company in a private sale and became its Owner and President, along with taking up the role of CEO.
In 2008, there were numerous salmonella outbreaks across the country that shook the USA. After much deliberation, the cases were linked back to the PCA as it had become one of the primary providers of peanut butter and related products to companies like Kellogg's and many more. The resulting recall of products is one of the biggest in the country's history, as every product that PCA had produced since 2007 was to be removed from the shelves.
Based on multiple pieces of information, including the revelations of former PCA employee Kenneth Kendrick, led to a deep investigation into the working of the various plants that the company owned. Initially, the source of the outbreak was considered to have originated from the company's plant in Blakely, Georgia. However, Kenneth's information led to an investigation into the Plainview, Texas, branch, where hygiene was also found heavily lacking.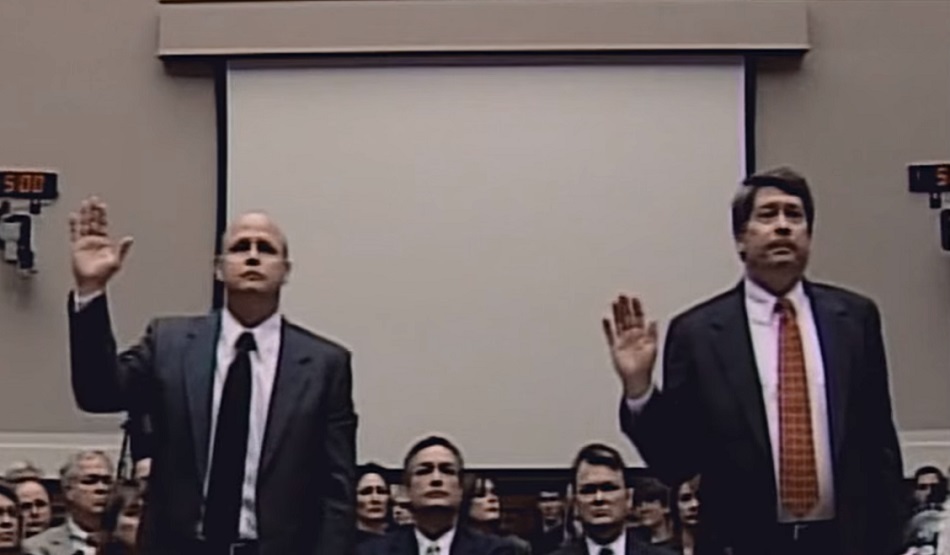 As of writing, the records state that nine people died from salmonella cases that could be traced to PCA, while 714 others fell ill due to the same. On February 15, 2013, Stewart Parnell was charged with over 70 criminal counts, like conspiracy, obstruction of justice, the introduction of contaminated food, etc. It should be noted that the charges filed against Parnell were related to defrauding the company's customers rather than the death and the sickness due to salmonella contamination.
During the whole legal process, Parnell was not heard speaking anything, either in his defense or otherwise, often pleading his fifth amendment right. Due to the presented evidence, he had initially been faced with up to 803 years in prison. Ultimately, on September 19, 2014, Parnell was found guilty of over 70 charges, out of which 68 were felonies. His conviction was accompanied by that of his brother, Michael Parnell (PP Sales and a PCA food broker), and Mary Wilkerson (a high-level employee at PCA's Blakely, Georgia plant).
Where is Stewart Parnell Now?
Ultimately, on September 21, 2015, just a year after his conviction, Stewart Parnell was sentenced to serve 28 years in prison and would then be supervised for the first three years of his release. His sentence was announced alongside that of Michael Parnell, who also was told to serve 20 years in jail and then would be subjected to three years of supervised release. Mary Wilkerson was also sentenced to five years in prison and two years of supervised release.
On the day of his sentencing, Parnell addressed those allegedly affected by the actions of PCA. "It's just been a seven-year nightmare for me and my family," he said, talking about the time between the salmonella outbreak and his conviction. "All I can do is come before you and ask for forgiveness from you and the people back here. I'm truly sorry for what happened." However, many in the audience did not seem satisfied with the apology.
Parnell's sentence, while significantly less than what he was initially faced with, was perhaps the first of its kind, as almost no other food safety case prior to this one had seemingly resulted in such severe punishments. The PCA CEO did try to appeal his imprisonment in 2019 but was denied any changes to his existing sentence. As of writing, he is serving his sentence at the Federal Correctional Institution in Hazelton, West Virginia. It should also be noted that PCA filed for bankruptcy on February 13, 2009, after the company's actions were linked to numerous salmonella cases across 46 states within the USA. As of writing, Parnell is 69 and is not due to be released from imprisonment until July 26, 2038.
Read More: Kenneth Kendrick: Where is PCA Whistleblower Now?