With Jo Frost at the helm, 'Supernanny' quickly became a show popular among the masses since it first premiered in 2005 on ABC. The series ran for seven seasons and was then put on hold. In 2020, Lifetime released the show's eighth installment, but there has been no new iteration of the beloved reality series. Given the variety of families and stories, one gets to know through this particular series, it is easy to understand why people might be curious about the people featured in it. Well, we are here to explore their current whereabouts and share our findings with you!
Where is the Jeans Family Now?
We are starting with the members of the Jeans family. The patriarch, David Jeans, seems to be looking for a job as an Account Executive, having left his position as Account Manager at Timeless Communications in May 2019. His twin daughters, Leah and Jessie Jeans, seem to be living their best life, with the former often sharing pictures of herself with her friends on social media, while the latter seemingly prefers to keep the details of her personal life private.
Where is the Orm Family Now?
Presently, Shawn Orm works for Background Images, having been with the company since February 2004. His wife, Tammy Orm, is a homemaker affiliated with Aloha Auto Sales. The happy family still lives in Santa Clarita, California. As for Chandler Orm, it seems like the eldest child decided to be a part of the Armed Forces, something his family is quite proud of. On the other hand, Caden appears to be in love with animals and adores working with them. Furthermore, Declan became a father in April 2021 to Colt William Orm, born to him and Jenna Miller.
Where is the Wischmeyer Family Now?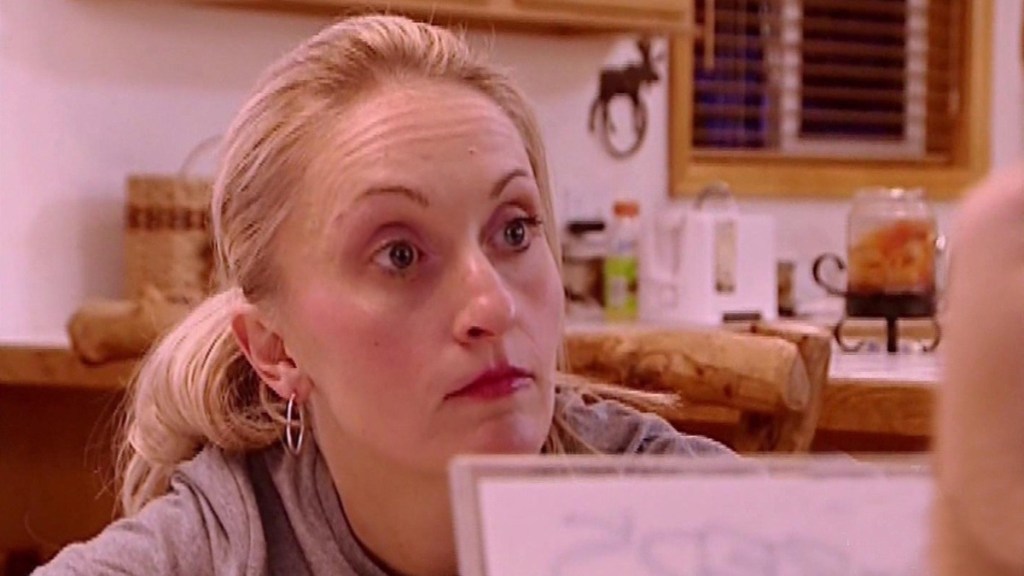 We are starting with Melora Wischmeyer, now a Recruitment Account Manager for NXTThing RPO in Columbus, Indiana. Married to John Wishchmeyer, we saw her with her son Jared and twin daughters Ashlyn and Alaia Wischmeyer in the show. Ashlyn works as a part-time Caregiver for Journey North Healthcare, having graduated from Xavier University in May 2022 after completing her studies in Psychology, Biological and Biomedical Sciences, and Chemistry. Moreover, Alaia is studying Nursing at Ball State University, Indiana.
Where is the Weston Family Now?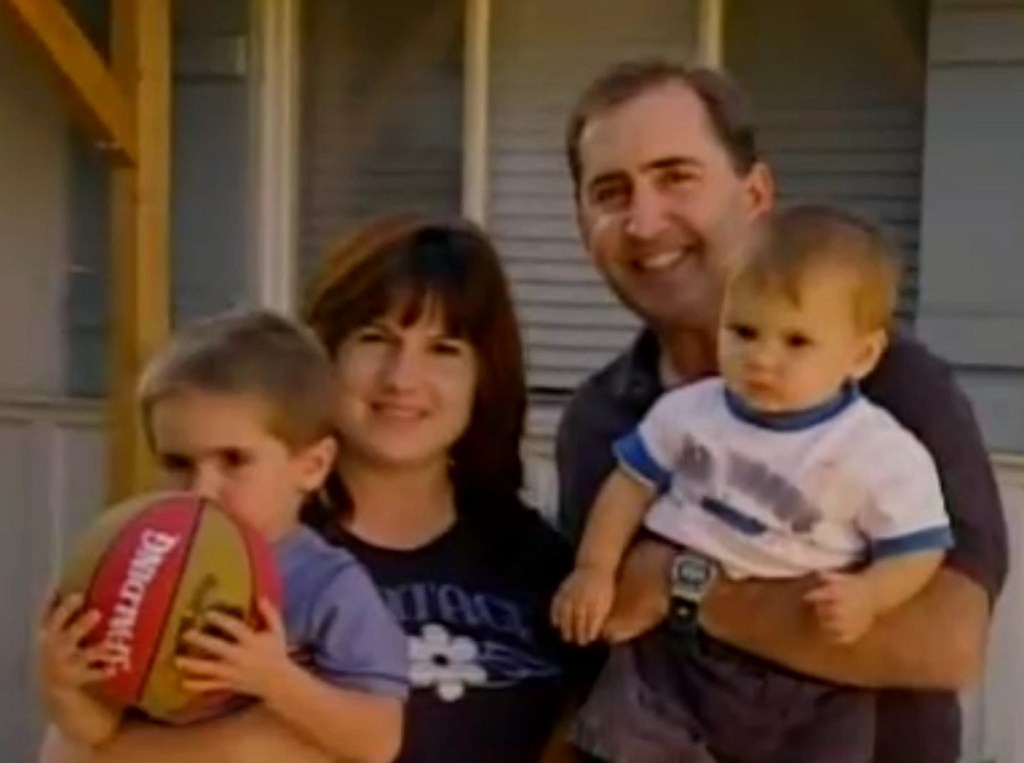 As of writing, Fred Weston is working as the Vice President of Liberty Company, while his wife, Andrea Weston, is a part of Woodland Hills Academy's Drama Department and educates 6th Graders in History, English, Leadership, and Drama. Their youngest son Sean Weston was part of Woodland Hills Academy's baseball team, Taft Varsity Baseball, and graduated in 2021. His elder brother, Andrew Weston, was also a baseball player for the school in his teenage years.
Where is the Bailey Family Now?
Previously based in Palmdale, California, the Baileys moved to Florida's Manatee County in 2016. Stacie Bailey left behind her job as a Biology teacher to move across the country, and her husband, Bill Bailey, agreed with the plan. Presently, both are affiliated with Dalton Wade Real Estate Group as Realtors. Since their time on the show, the two seem to have had another child, their kids Jadyn and Billy's youngest sibling.
Where is Meya Gorbea Now?
We have not much news regarding Meya Gorbea, the middle child of Robert and Evelina Gorbea, the younger sister of Demetrius Gorbea, and the older sister of Adam Gorbea. Nevertheless, she joined the California State University in Monterey Bay, California, in 2014 and graduated with a bachelor's degree in Computer science in 2018. As of writing, Meya is working as a Software Engineer for TendoTendo, having started working for the company in February 2023.
Where is the Minyon Family Now?
Danielle Minyon, the family matriarch, seems to have been a part of the National Sales Department of Superior International Industries since 2006. The show introduces us to her husband, Frank Minyon Sr, and two children, Frank Minyon Jr and Skyler Minyon. After participating in the reality show, Danielle and Frank Sr became parents again but soon divorced. Since then, the former has remarried and become a mother again. Frank Jr is working as an Assistant Developer for Environmental and Medical Gas Services, a position he has retained since May 2015. On April 16, 2023, Skyler and her partner Justin welcomed their daughter, Ollie, into this world.
Where is the McMillion Family Now?
Cheryl McMillion works as a 911 Dispatcher for Mansfield Police Department, having been with the organization since December 2013. She is currently based in Mansfield, Texas, and is the mother to Ryan, Hunter, and Garrett McMillion. Her husband, Jonathan McMillion, had been serving in Afghanistan when his family was filmed to be on the show, and his current whereabouts are unclear.
Where is the Cooke Family Now?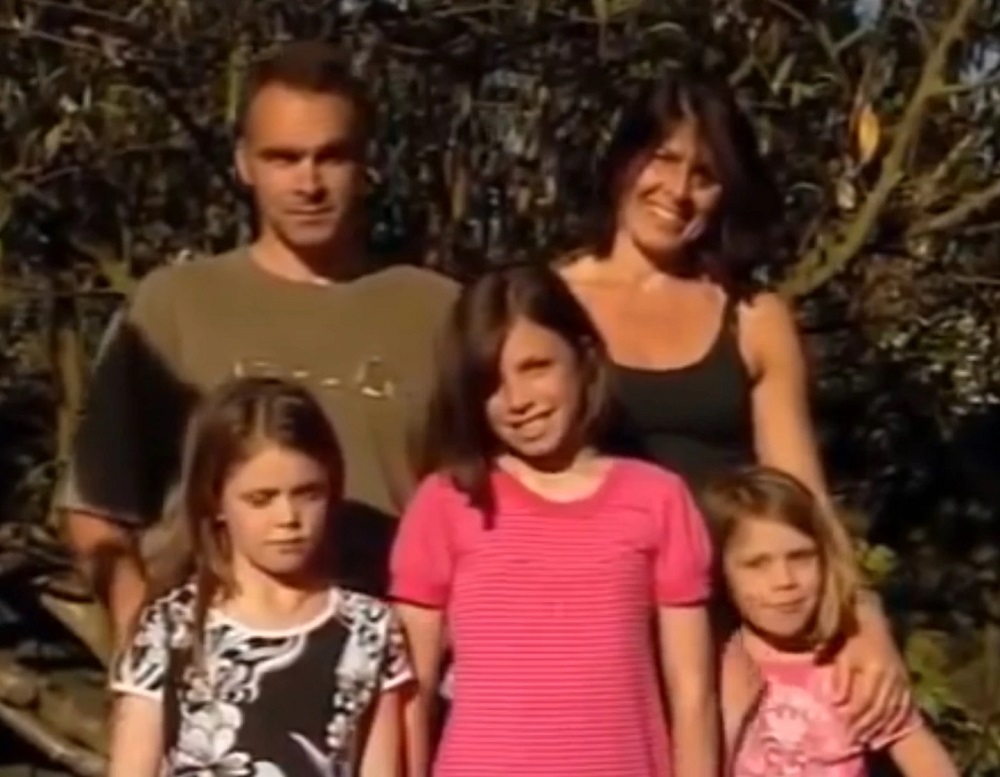 Featured in the show at nine, Meghann Cooke is now an active content creator on TikTok and has shared much about her experience on the show. According to Meghann, her reaction on the show, including the part where she hit Jo Frost, was not exactly scripted. That said, she has also stated that she does not think that the show's host had much effect on her family and was firm about the fact that the dynamics within her family got better with time as the children matured.
Where is the Facente Family Now?
Deirdre Facente presently works as a Patient Access Representative for Northside Hospital and is based in Marietta, Georgia. Married to Trae Facente, her three children in the show were twin daughters Kayla and Marlana and a son named Tristin, who has autism. Kayla and Marlana seem to have a beautiful relationship, with the latter often appreciatively talking about her identical twin on social media.
Where is the Keilen Family Now?
Next, we have the Keilen family, with patriarch Shaun Keilen working as a Protective Security Specialist/Paramedic. His oldest daughter, Haeley Keilen, is based in Santa Cruz, California, and works as a Naturalist for Web of Life Field (WOLF) School. She is also the Head of Ninja Warrior at Camp Matoaka For Girls during the camp season. It was in December 2021 that she graduated from the University of Minnesota. She earned a Bachelor of Science with Distinction, having studied Special Education and Training. Meanwhile, his youngest son, Leighton Keilen, is on the Lakeville South Football and Hockey teams and is set to graduate in 2023.
Where is the Young Family Now?
We are starting with Joelle Young, a School Registrar for Sarasota County Schools who lives in Sarasota, Florida. Her eldest child, Dylan Young, is an Account Executive for Great Recruiters. Married to Sherman Young, Joelle has another son named after his father. The Young family also has a daughter named Shelby Young, who was 3 when their episode premiered.
Where is the Wujcik Family Now?
Married to Toni Wujcik on the show, Timothy "Tim" Wujcik is presently a Managing Partner for Chase Winters Worldwide, a Talent Acquisition and Retained Executive Search Firm. His eldest son, Alec Wujcik, is a Legal Operations Associate for Google Operations Center. Tim's second son, Bryce Wujcik, had been working as a Fund Analyst for William C. Conner Foundation Educational Investment Fund until May 2023. He also graduated from Texas Christian University with a Bachelor of Business Administration degree in Accounting and Finance in the previously mentioned month. The two boys have a younger sister named Carly Wujcik, who was featured in the reality show at age one.
Where is the Bowersock Family Now?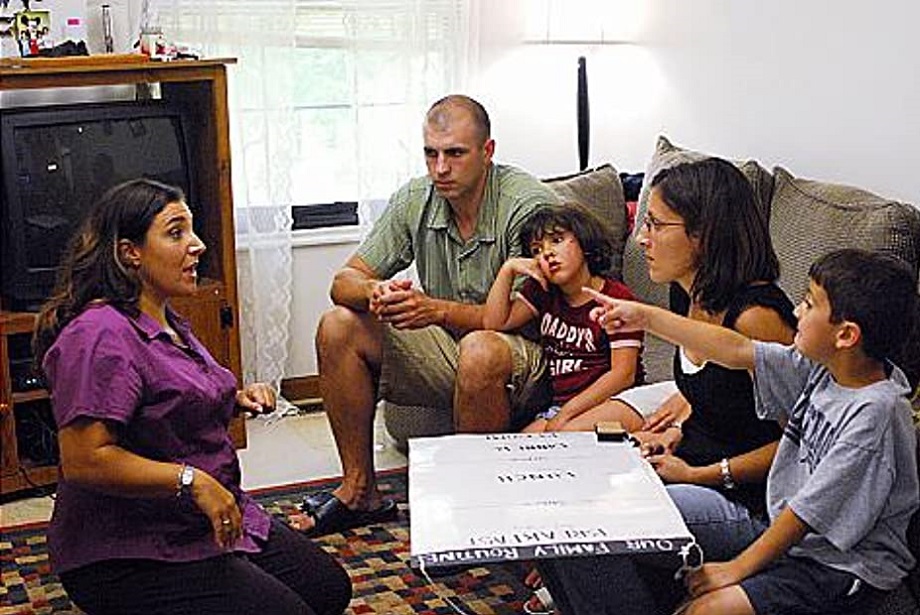 Based in Columbus, Ohio, Thad Bowersock is a Physical Therapist Assistant at Fairfield Medical Center. He is still happily married to his wife, Jenniffer Bowersock, who is proud to be a mother of three. Their son, Hayden Bowersock, is affiliated with the United States Air Force as a Network/Voice Management Supervisor, though he started working with the organization in January 2019 as a Voice Systems Technician and started his present position in January 2022. His two sisters, Maddie and Lily Grace Bowersock, were also seen in the show.
Where is David Weinstein Now?
Presently, David Weinstein lives in Beachwood, Ohio, and works as Managing Director for Sapient Marketing Group. While on the show, he was accompanied by his wife, Chia Weinstein, and their four children, Kenny, Tina, Julia, and Robert Weinstein. The family's dynamics regarding discipline are much improved due to the resident expert Jo Frost.
Where is Stacie Fager Now?
Presently, Stacie Fager is a Social Work Intern at UnityPoint Health. She and her husband, Joe Fager, appeared in the ABC series with their six children. Their eldest daughter is Sarah Fager, two years older than Andrew and Chelsea Fager. They also have identical sons named Benjamin and Zachary, along with a son named Jacob.
Where is the Lisa Nitti Now?
Featured in the show's third season, Lisa Nitti is the proud mother of four boys. Her eldest is Darren Nitti, followed by Matthew Nitti. She is also the mother to Devin and Jared Nitti, the latter being the youngest among his siblings. Over the years, Lisa's family has grown, and she takes delight in being a grandmother to Elliot and Nicholas.
Where is the Schumacher Family Now?
Based in Las Vegas, Nevada, the Schumacher seems to be doing well for themselves. Brian Schumacher is presently working for Meadows Bank as a Business Development Officer. His wife, Terri Schumacher, creates her apparel and jewelry. Their daughter, Alexi Schumacher/Deep, graduated from the University of Nevada-Las Vegas in 2019 with a bachelor's degree in Business Administration and Management. Presently she is an Assistant for The Idea Room and lives in Henderson, Nevada. Alexi has an older sister named Jessica Schumacher and a younger brother named Dylan Schumacher.
Where is the Duan-Ahn Family Now?
Forrest Duan and Angela Ahn seemingly continue working as dentists and live in San Francisco, California. They have five children, the eldest of the bunch being Christopher, who was seen in the show at 9. Following Christopher is Isabella, an older sister to twins Lawrence and Benjamin. The youngest of the five siblings is none other than Charlotte.
Where is Scott Terrill Now?
Next, we have Scott Terrill, who works in the Kentucky Air National Guard and has been with the organization since November 2021. The reality TV participant gained an associate's degree in Crisis/Emergency/Disaster Management from the Community College of the Air Force in 2014. He is the father of Lane and Tate Terrill.
Where is the Banjany Family Now?
Rich Banjany, the patriarch of the family who was seen in the show with his wife, Lisa Banjany, presently works as a Senior Mortgage Loan Officer for Absolute Home Mortgage Corporation. Additionally, he is a Senior Mortgage Loan Officer for First Home Bank. As of writing, his son, Cameron Banjany, is studying at the University of Tampa and will gain his bachelor's degree in Marketing in May 2024. At the same time, he is working as a part-time Valet lead for Sunshine Valet. Cameron's twin, Zoe Banjany, is also a student at the University of Tampa and will get her Bachelor of Science degree in Health Services/Allied Health/Health Sciences, General, in 2024. The twins also have a younger brother named Blake Banjany.
Where is the McKeever Family Now?
Brothers Hunter and River McKeever have been a part of the entertainment industry for a long time and have worked on various projects as actors. Hunter's latest listed project seems to be in 'Midnite Cabby' in which he played the younger version of Dallas. The movie also seems to be River's latest project which essayed the role of Young Doug.
Where is the Schrage Family Now?
As of writing, the members of the Schrage seem to be thriving in their lives. Based in Murfreesboro, Tennessee, Kyle Schrage is a National Sales Manager for Richey Capacitor Inc. Meanwhile, his wife, Christy Schrage, is a proud caregiver. They are parents of three daughters, Ellie, Emma, and Cara Schrage, all featured in the show. Presently, Emma serves as an event staff member for TOPS Management LLC. She is simultaneously pursuing her Bachelor of Business Administration Degree from Columbia State Community College and will graduate in May 2025.
Where is Ken Clause Now?
Next, we have Kenneth "Ken" Clause, who was seen in the show with his wife, Lorie Clause, and two children. The couple's eldest is a son named Brandon Clause, and they also have a daughter named Caila Clause. Ken works as an Assistant Vice-President/Senior Developer for The TCW Group.
Where is the Moy Family Now?
The Moy family certainly seems to be doing well for themselves. The patriarch, Harding Moy, has been working with Rimini Street since August 2009 and is presently their SAP Development Team Lead for Global Product Delivery. Based in Lincoln, Nebraska, he was seen in the show with his wife, Michelle Moy, and three children, Hailey, Camryn, and Matthew Moy. On April 1, 2023, the family's joy increased after Camryn accepted David Meier's marriage proposal. The couple will get married on November 5, 2023, and presently lives in Colorado.
Where is the Winter Family Now?
The Winter family is based in Marietta, Georgia, with parents Tom and Cathy Winter at the helm. The latter is working as a Teacher at Sprayberry Academy. Apart from their eldest child, Kristin, they have twin daughters named Kayla and Erica Winter. The two sisters are students at Kennesaw State University and are studying Integrated Health Science. Tom and Cathy are also parents to Tori and Tommy Winter.
Where is the Newsome Family Now?
We are excited to talk about the Newsome family, which seems to be doing quite well. Matriarch Blythe Newsome looks quite content with spending time with her six children and recently shared the news of her son Finn Newsome's high school graduation, marking the end of her youngest's time in school. She also takes delight in spending time with her grandson Lincoln, who is undoubtedly the apple of her eye. Based in Tallahassee, Florida, Blythe is an On-Air Show Host for Clear Channel.
Where is the Costello Family Now?
Let's now talk about the Costello family, which seems to be flourishing. We are starting with Amy Costello, who was seen in the ABC series with their husband, Dale Costello. The mother of ten is the CEO of Gold Card Services, a company she started in April 1992. Her daughter, Carley Costello, also works with the company, serving as a Manager and House Cleaner since 2012. Meanwhile, Corban Costello has been the Director Of Operations of Powers Enterprises since November 2013 and is presently a student at Miami University, hoping to get his bachelor's degree in Mechanical Engineering in 2024.
Where is the Del Re Family Now?
Another exciting family featured in the show was that of the Del Res. Servicing as a part of the Detective Emergency Service Unit of the New York Police Department since April 1991, Joe Del Re retired in October 2022. He still serves as a Hostile Surveillance Specialist for MBS, while his wife, Adele Del Re, is a Field Representative for the organization. The couple has three children, including their older daughter Clarissa Del Re and twins Peter and Deanna Del Re.
Where is the Goldberg Family Now?
In July 2021, Adam Goldberg stepped down as a Fire Captain. He had been servicing the community for over three decades and has many fond memories of his time with the organization. However, Adam's twin sons, Jacob and Joshua Goldberg, joined the Tucson, Arizona fire department. Apart from the three Goldberg men, the show also featured Adam's wife, Shelby Goldberg, and their youngest child, Jayden Goldberg.
Where is Dyane DeMello Now?
Featured in the fifth season of the ABC series alongside her then-husband, Don DeMello, Dyane DeMello is currently working as a nurse. Based in Taunton, Massachusetts, the mother of three has held the job for a while now. On the personal front, Diane divorced Don DeMello in 2011 and has been happily remarried since 2014. Her three kids — Damon, Dante, and Gianna DeMello — are doing great; while the first two are in college, the youngest, Gianna, is a Senior in High School. Interestingly, all three kids have honor roll.
Where is the Krolikowski Family Now?
We are saddened to share the news of John Krolikowski's passing. The family patriarch died at Meadville Medical Center on July 5, 2011, and is still grieved by those close to him. On August 9, 2021, the family got another shock when Johnny Krolikowski, John and Shannon Krolikowski's oldest son, was grievously injured in a motorcycle accident. All those close to the family contributed financially to help with the medical expenses. On August 30, 2021, Shannon shared an update stating that Johnny's spinal cord was injured and he had been transferred to the Pinecrest Rehabilitation Hospital. However, he was more than ready to recover. We are sure that his siblings, Kaleigh, Karly, and Thomas, will be there for him every step of the way.
Where is Nicole Beck Now?
Nicole Beck is the Executive Vice President, Corporate Controller for Jakks Pacific. In fact, the reality TV cast member has held the position since October 2019, though she has been in the company since December 2014 in different capacities. She was part of the show's sixth season alongside her husband, Nathaniel "Nate" Beck, and children, Hunter, Pierson, and Bronson Beck.
Where is the Mann Family Now?
As for the Manns, Mark is an Associate Professor of Theology at Point Loma Nazarene University, having held the position since July 2008. His wife, Melissa, is a certified Nurse-Midwife affiliated with several medical facilities in San Diego, California. The couple has four kids, their eldest daughter, Naomi, and triplets Norah, Nathaniel, and Madeleine.
Where is the Johnson Family Now?
Up next, we have the Johnson family. The patriarch, Roy Johnson, is currently a Senior Genomics Sales Specialist for Quantabio. Meanwhile, his wife, Kate Johnson, is the Owner and Office Manager of Auto Equipment Solutions. The couple's three kids, Denver, Logan, and Jack Johnson, were all featured in the ABC series.
Where is the McKinney Family Now?
After her time on the show, Ashley McKinney tied the knot and soon became a mother to a child named Veyah Mae. Her daughters, Kayla and Kaiden McKinney, were removed from her custody not long after on charges of her allegedly being physically abusive toward them. Though Kaiden was given over to her grandmother, Kayla became a part of the foster care system. On May 7, 2022, Ashley reportedly passed away due to drug abuse, even though, according to Kaiden, she was asked to stop after she once went into a septic shock. Additionally, it seems like Kayla has gotten married.
Where is the Atkinson Family Now?
Both John and Jen Atkinson seem to be doing well. The former is the Managing Director and Chairman of Marsh's branch in Chicago, Illinois. He is also the Chairman of the Illinois Board of Higher Education. Additionally, John is the Chairman of The Board of Trustees of the State Universities Retirement System. Meanwhile, Jen is a Real Estate Broker who partners with Quaid and Rooney | Keller Williams Premier Properties. The couple is parent to Amanda, Abbey, Julia, Reese, and Maeve.
Where is the George Family Now?
On January 4, 2022, Glenn George passed away at 51 due to Multiple Myeloma, diagnosed in September 2013. His loss is much grieved by Joey-Lynn George, whom he had been with for around 33 years. The couple's five daughters, Samantha, Brooke, Savannah, Hailey, and Haidyn, were undoubtedly heartbroken by the loss. Samantha is married to Rogelio, while Brooke's husband is John.
Where is the Colombo Family Now?
As of writing, Joseph Colombo is a partner at Mommers and Colombo, having retained the position since 2002. His wife, Danielle Colombo, is a Staff Attorney for Homeowners Choice Property & Casualty Insurance Company. The two are parents to Carlo, JJ, and Julia Colombo.
Where is the Froebrich Family Now?
Let's now talk about the Froebrich family, who seem to be doing well for themselves. Erich Froebrich is the Agile Product Owner Lead for USAA, while his wife, Emily Froebrich, works as an Anesthesia Technician for Roper St Francis Healthcare. The pair were part of the show alongside their four children, Emily, Emmett, Emma-Jo, and Emerson Froebrich.
Where is the Federico Family Now?
The Federico family consists of five members, with patriarch Michael Federico Sr, working as an Attorney. In fact, he is a Law Partner at Olson Cannon Gormley and Desruisseaux. Sylvia Ferenczik- Federico is also well-established in her own right and has been working with Vegas One Realty since 2011 as Realtor, though she also gained her Florida Real Estate Broker license in 2016. They are also proud parents to Dominic, Michael Jr, and Vincent Fredrico.
Where is the Evans Family Now?
In the final episode to be aired on ABC, we are introduced to the Evans Family, consisting of Gary Evans and his three sons, Michael, Sean, and Dylan Evans. Gary is a Partner at Whole Wheat Creative, obtaining the position in 2000. After the passing of his wife, Jennifer, he had to retire to take care of his kids, though his partnership with the company remained intact.
Where is the Braido Family Now?
As of writing, C.J. Braido is the Regional Manager of Decision Support Services for RWJBarnabas Health. His wife, Jessica Braido, is quite a doting mother and often posts pictures of her four kids, Rylie, Gage, Chase, and Dax, on social media. The family is based in Pittstown, New Jersey, and they enjoy spending quality time with each other.
Where is the Corry Family Now?
Initially based in Phenix City, Alabama, Ben and Maria Corry seem happy and enjoy spending time with their four daughters, Lily, Blakely, Tenly, and Taylor. Since their time in the eh show, the Corrys have moved to Florida and seem happy with the change though they do think about their past home fondly.
Where is the Ostler Family Now?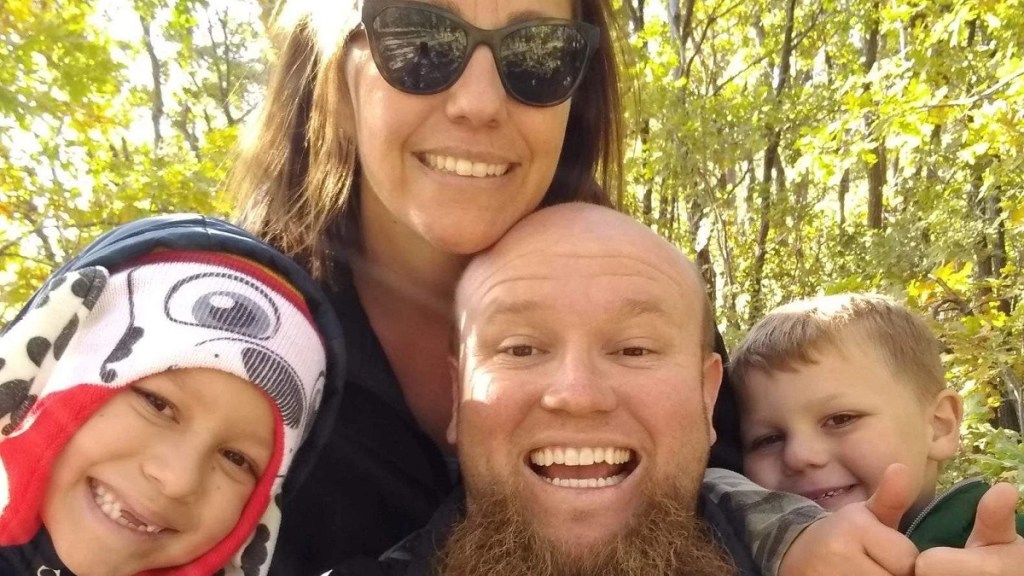 Presently, Nicole Ostler works as a Manager at Alati's Inspection Service. She resides in Mesa, Arizona, and is married to Dane Ostler. The couple appeared in the show with their sons, Jax and Kaydin Ostler, and prefer privacy in their personal lives.
Where is the Garcia Family Now?
Based in Gilbert, Arizona, the Garcia family is thriving at present. Anthony Garcia, the father of the family, works as a Trainer, while Bethanie Garcia has continued to reach more and more people through her online content. As of writing, she has more than 268 thousand followers on Instagram. Their four children, Brooklynn, Harlym, Deuce, and Bronx, seem to be doing well. Additionally, they welcomed their fifth child, Ellis Meli Garcia, on July 20, 2020, months after their episode aired on Lifetime.
Where is the Andersen Family Now?
Dan Andersen is a Manufacturing Associate for Andersen Corporation, based in Bayport, Minnesota. His wife, Miranda Andersen, is an Independent Consultant affiliated with Wildtree Herbs. In the reality show, we see the pair alongside their three kids, Ava, William, and Kayla.
Where is Diarmid Davis Now?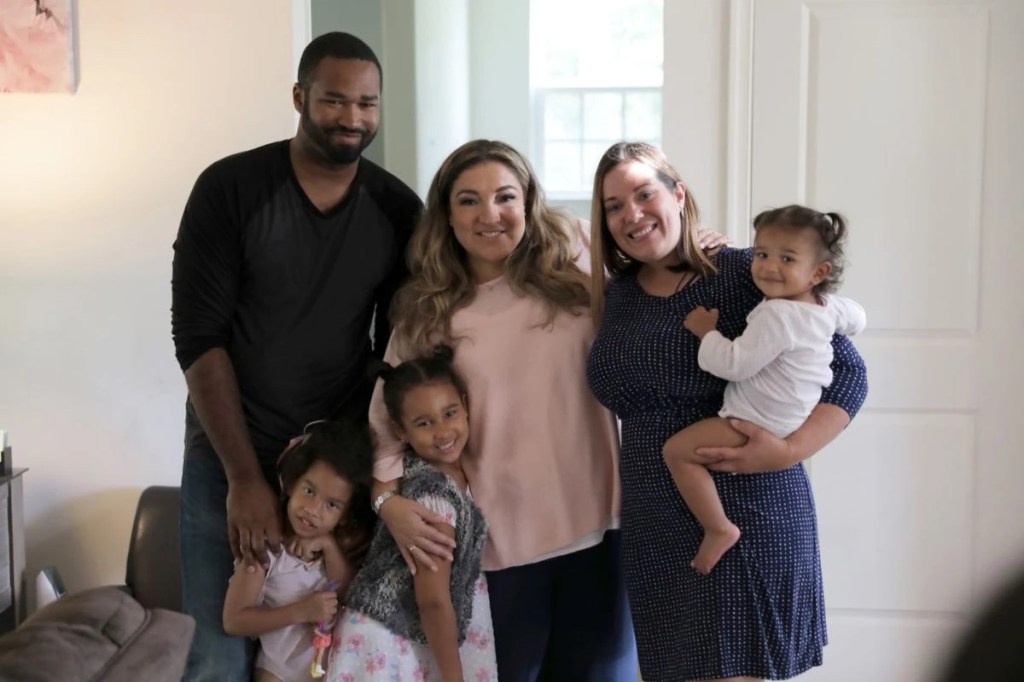 As of writing, Diarmid Davis is affiliated with Wallenius Wilhelmsen Ocean and Solutions as a Distribution Operations Manager. In fact, he started working with the company in November 2007 and has stayed there for more than a decade and a half. While on the show, he was seen with his wife, Kristi Davis, and their three daughters, Makenzie, Karina, and Madilynn Davis.
Where is the Jones-Nickolich Family Now?
Todd Nickolich and Heather Jones and their triplets Skyler, Kai, and Holden have moved away from Hawaii and are based in Boulder, Colorado. As of writing, Todd is a Partner for High Peaks TMS and also works as a Sales Manager who is always looking for new opportunities. His wife, Heather, has continued her work as a Child Psychiatrist.
Where is the Esquivel Family Now?
Living together in their 1970 farmhouse in Arizona, Joe and Clarissa Esquivel seem to be having a great time. The latter especially seems to have taken well to the renovation projects and is always eager to share every development with her fans on the internet. The couple's children, Ethan, Millie, Xander, and Zeke, are also thriving and often feature on their mother's social media. Presently, Clarissa has more than 44 thousand Instagram followers.
Where is David Bean Now?
As of writing, David Bean is the President and CEO of eAccess Solutions, having worked with the company for over two decades. He was seen in the Jo Foster starrer alongside his wife, Nina Bean, and four children, Emily, Lucy, Nora, and Dylan.
Where is the Zampogna Family Now?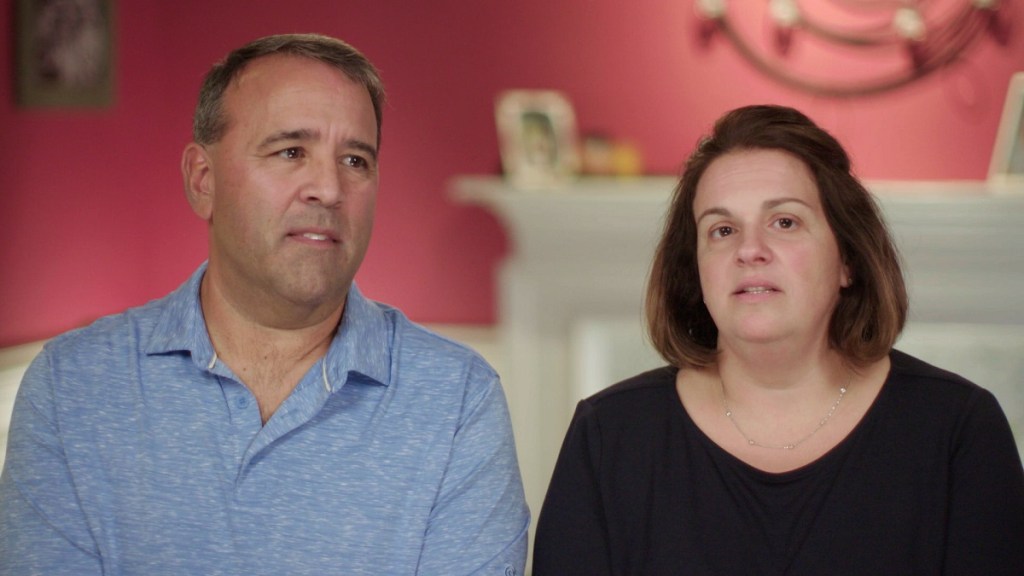 Both Domenic and Angela Zampogna are active in their respective professional fields. The former works as a School and College Counselor for Villa Maria Academy High School. He is also the Administrator/Counselor/Educator at the Archdiocese of Philadelphia. Meanwhile, Angela is a Global Pack Design Specialist for GSK. The couple are proud parents of Domenic Jr, Rosaria, and Giuseppe Zampogna.
Read More: Is Supernanny Real or Scripted?