Towards the end of the year 1998, Surjit Athwal disappeared while visiting India, making many people wonder just what happened to the mother of two. Her case soon turned into a murder investigation with the evidence surrounding the situation, with Bachan Kaur Athwal and Sukhdave Athwal being intimately related to the same. The story is featured in the sixth episode of Netflix's 'When Missing Turns to Murder' season 2, a British true crime series. If you are curious about just what happened to Surjit and others, we have your back!
How Did Surjit Athwal Die?
The disappearance of Surjit Athwal was far from a simple one, given the geography of the whole case. Though she was based in London, England, the Sikh woman had traveled to India on December 4, 1998, with mother-in-law Bachan in order to attend two weddings. According to the known family members, she had been quite excited about the trip and many plans. However, only Bachan came back from India on December 18, 1998, and claimed that Surjit had extended her travel plans.
However, the story did make any sense to Jagdeesh, Surjit's brother, who was far from willing to believe that his sister would seemingly abandon her two children from her marriage to Sukhdave. As such, he decided to file a missing persons report for his sister, and the police approached Bachan and Sukhdave, along with Hardave Athwal (Sukhdave's brother) and Sarbjit Athwal (Surjit's sister-in-law), though the authorities initially only talked to the first two.
The missing person case soon took an even more grim note when Jagdeesh received an anonymous call from someone in India who claimed that Surjit had been killed and her body had been thrown in a river. The person on the other end of the line stated that they were taking a huge risk by making the call and then disconnected. This prompted Jagdeesh to pressure law enforcement into talking to the Athwal family once more. Many of the Athwals were arrested in May 2000, including Sarbjit, who revealed a chilling story that seemingly blew the case wide open, but things were hardly that simple.
Who Killed Surjit Athwal?
While giving her testimony for the first time, Sarbjit revealed that Surjit actually had plans to divorce Sukhdave due to physical abuse and various restrictions. Prior to this, both Bachan and Sukhdave had openly expressed their displeasure over the fact that Surjit was a working woman and behaved in a way that they felt shamed their family. Hence, they, along with many other members of the family, decided to "get rid" of Surjit.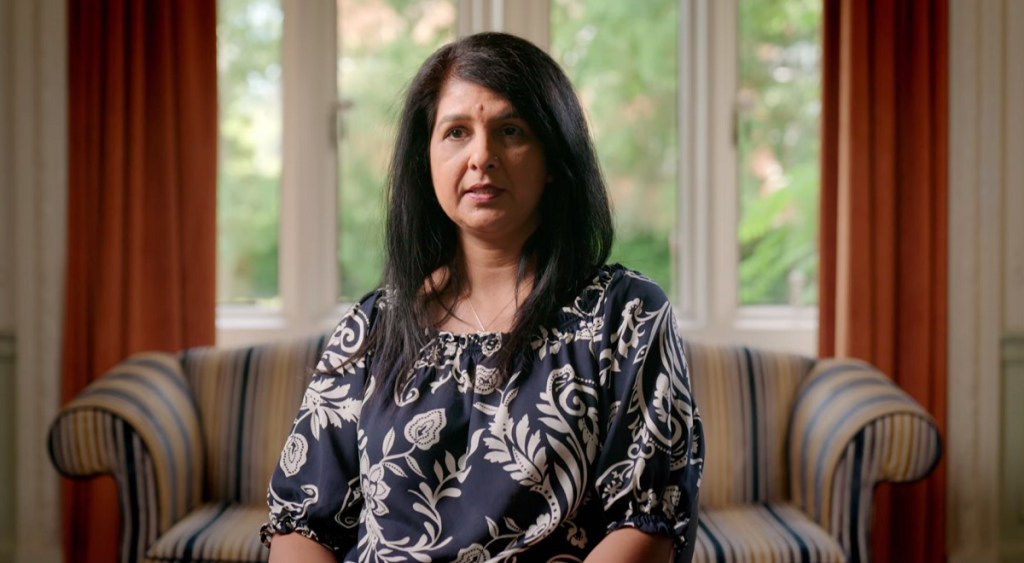 Sarbjit's testimony revealed that there had been a family meeting that included Sarbjit where Bachan revealed her plan of taking Surjit to India and the details surrounding how Surjit's disappearance would play out. Apparently, Bachan had told Surjhit that if she attended the two weddings in India and played the role of a dutiful daughter-in-law, she would be allowed to divorce Sukhdave. However, it was a ruse to get her to India, where she would be allegedly killed.
Terrified of what she had learned, Sarbjit shared that she had written an anonymous letter to the police and even called Crimestoppers UK to detail Bachan's plan, but no action was seemingly taken. When the initial arrest of the four Athwals was made, Sarbjit was more than eager to share everything, but her story was considered to be a lie, and everyone was released. However, Sarbjit now had to live with the people she knew who had a hand in killing her sister-in-law.
About seven years after Surjit's disappearance, the case was reopened in 2005 when Sarbjit contacted her father, Sewa Bath, who tried to get the authorities to become more invested in the case. Given that Sarbjit's body had never been found, but Bachan had openly admitted to the conspiracy of murder, the prosecutors had to build a case based purely on circumstantial data. While Sarbjit gave evidence for over two days and was cross-examined, one of Bachan's daughters also gave evidence but as a hostile witness.
Where Are Bachan Kaur Athwal and Sukhdave Athwal Now?
In September 2007, about nine years after Surjit's disappearance, Bachan Kaur Athwal and Sukhdave Athwal were found guilty of murder. The case was one of the first of its kind in the British legal system, given the concept of honor-based abuse and murder. Additionally, the fact that Surjit's body was never recovered, but she was still treated as a murder victim, also made the conviction quite a landmark. Another major factor that made the case truly special is the distance between the locations where a crime was claimed to have been planned and then allegedly took place. Only Bachan's open confession to Sarbjit that Surjit had been drugged, strangled, and then thrown in the River Ravi allowed the case to reach its conclusion.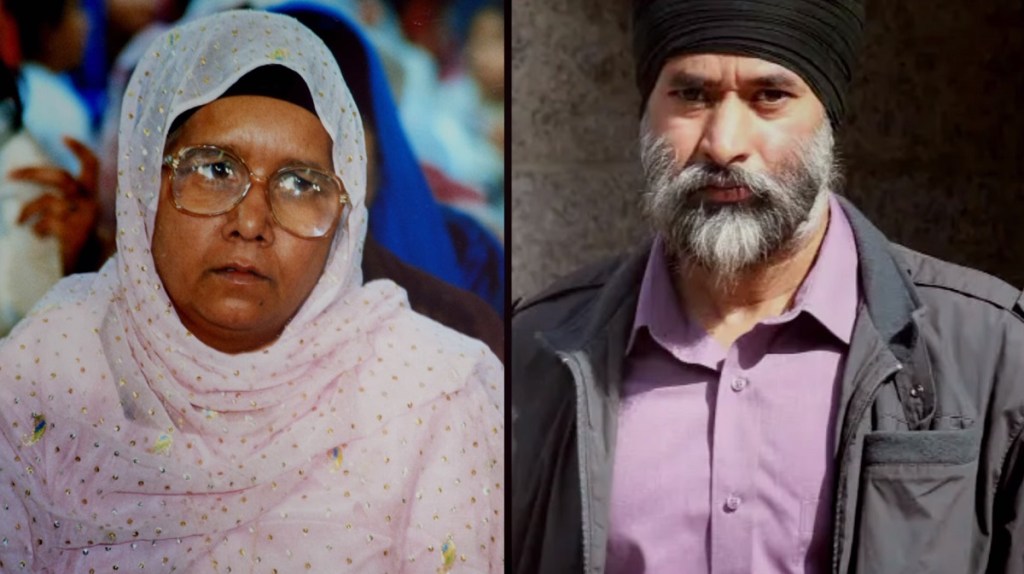 For her crimes, Bachan was given a minimum sentence of 20 years. However, in March 2009, she appealed against her conviction and sentence. While the former still held, it was decided that Bachan could leave prison after 15 years. Similarly, Sukhdave was sentenced to a minimum of 27 years in prison but was able to appeal and get it reduced to 20 years. Some other crimes against the two include forging letters to investigating offices in India, where they claimed to be from the London Metropolitan Police and claimed that Surjit was home safe. For this particular case, it should be noted that those who may have actually murdered Surjit have not yet been caught owning to various factors, including the different jurisdiction areas.
In June 2022, the Parole Board stated that Bachan should be released from prison on license owing to her poor health and dementia diagnosis. The decision was challenged by the Justice Secretary, who stated that health was not a good enough reason for Bachan's release, especially since she had not given information regarding the circumstances surrounding Surjit's fate. However, the Parole Board's decision stayed true, and Bachan was released from prison in August 2022.