Netflix's 'Survival of the Thickest' follows the story of Mavis, a fashion stylist trying to get her career to take off after a messy breakup. She goes through many ups and downs but is dedicated to turning her life around and becoming successful. She often faces things that make her question her resolve and wonder if she is on the right path. This is when her best friend, Marley, keeps her steady.
Marley and Mavis' friendship is one of the highlights of the show, which focuses on an artist's struggle to decide whether they want to prioritize their professional or personal life. Mavis looks up to Marley, who seems to know exactly what she wants. However, as the story progresses, it turns out that Marley is going through some discoveries of her own. If you want to know more about her love life and sexuality, we've got you covered.
Is Marley Gay or Bisexual?
At the beginning of 'Survival of the Thickest,' Marley is a straight woman. She has had a divorce but has moved on and focused on her life. She rarely talks about her ex-husband and entertains romantic interests, not taking them more seriously than she needs to. She has a successful career, which gives her the independence to follow her heart and do whatever she wants. Marley's affairs used to be short-lived, and, by her own account, she has had an exciting sex life. In one instance, a man with whom she was having a fling invites her to have a threesome with his girlfriend. In the middle of it, he gets a call and has to leave. However, his girlfriend doesn't follow him, and she and Marley have sex.
Talking about it with her therapist, Marley reveals that she has had threesomes before, but this was the first time she had sex with a woman without a male presence around them. The therapist asks Marley to give more thought to her queerness and how it might have been defined by the fact that she grew up in a hetero family, seeing only hetero couples on TV, and learning that her relationship with a man is the only one that counts.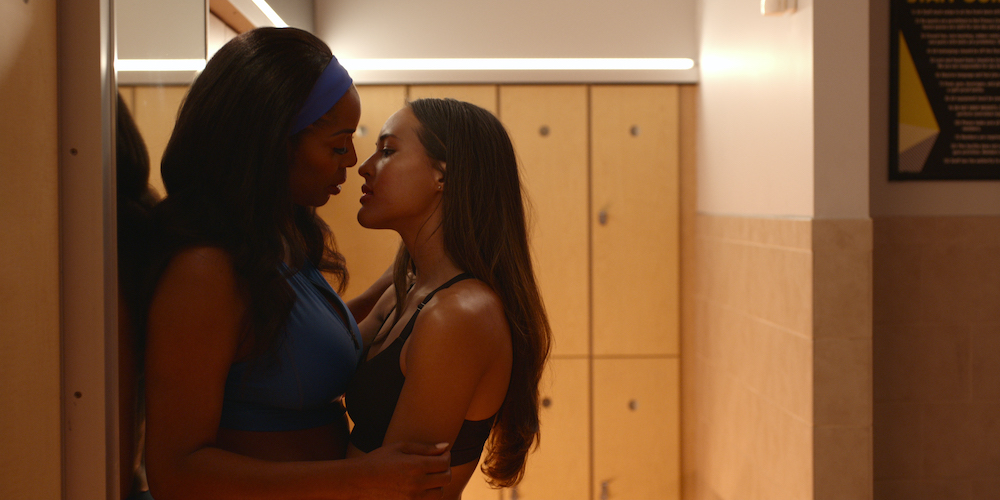 The therapist deduces that she might have been conditioned into wanting a man's presence while being with a woman to validate her experience. Taking her advice, Marley becomes more open about how she feels when attracted to a woman. Eventually, this leads her to approach Dr. Britta, whom she meets when Mavis falls sick and is taken to the hospital. Marley is hesitant initially because she has never asked out a woman before. However, Britta eases her into it and makes her feel comfortable.
Marley's arc shows significant character development for her. She has had relationships with men, and she is comfortable with that expression of her sexuality. However, exploring her attraction towards and being in a relationship with women is entirely new to her. The fact that she is ready to dive into these feelings, which she'd suppressed all this while because she never got the chance to explore them, shows that her sexuality is not as straightforward as it initially appeared. Her queerness lies on a spectrum, and she leans towards bisexuality.
Read More: Why Does Mavis Break Up with Jacque?