Created by Charlie Parsons, 'Survivor' is perhaps one of the best-known reality shows in the history of the entertainment industry. Thanks to the thrilling premise of the CBS reality show, viewers have never lacked drama, adventure, and strategy since the series first aired in 2000. What makes the show as captivating as it is the number of intriguing participants that grace the competition every season.
The 32nd iteration of the series, AKA 'Survivor: Kaôh Rōng,' was no different and was released in 2016. Thanks to their excellent performance, the top-ranking cast members have garnered quite a fan following who are eager to know just what their favorite reality TV stars are up to these days. Luckily, we are here to answer the same!
Where is Michele Fitzgerald Now?
Starting off with the winner of the season, we have Michele Fitzgerald. In her very first appearance in the franchise, the reality TV participant was able to cement her position in the heart of the viewers. Since then, she has gone on to appear in more shows, including 'Survivor' season 40, where she bagged the 3rd position. Michele also took part in the 37th and 38th installments of 'The Challenge.'
Presently, she is based in Freehold, New Jersey, and works as a Business Development Manager for Palace Resorts. It seems like the entertainment star is fond of traveling and has visited several interesting places in 2022, including Portugal, Morocco, and Iceland.
Where is Aubry Bracco Now?
As one of the finalists, Aubry Bracco's performance in the show was nothing to scoff at. In fact, she went on to appear in the 34th and 38th iterations of the franchise. Presently, Aubry lives in the Greater Boston Area of Massachusetts. She has been working as a Marketing Consultant for CEO Coaching International since June 2021, having started as the Director of Engagement Marketing. On a more personal note, Aubry is in a happy relationship with Tyler Morrow, whom she has apparently been dating since early 2020. The two lovebirds often like to spend time outside and enjoy nature to the fullest.
Where is Tai Trang Now?
After coming in at the third position in 'Survivor' season 32, Tai Trang joined Aubry as a participant in the 34th season of the show. It seems like the reality Tv participant has kept up his good work with bees and continues to hold the role of a Beekeeper. His other favored title is that of a Gardner, indicating his love for nature. While Tai prefers to keep the details of his personal life private, he does try to remain in touch with his followers when it comes to the matter of the CBS series. Based in San Francisco, he is seemingly an Urban Forestry Council Member of the San Francisco Environment Department's Urban Forestry Council.
Where is Cydney Gillon Now?
All the way from Douglasville, Georgia, we have Cydney Gillon, who has won 6 International Federation of BodyBuilding and Fitness (IFBB) competitions as of writing. Apart from being affiliated with Evogen Elite Athlete, she is the CEO of Cake Factor Fitness and Cyclene Clothing. She also serves as the Co-Creator of Cydney Gillon Flawless Retreat.
The reality TV participant is known for providing seminars on topics like posing. Additionally, through her shows, she provides aspiring fitness enthusiasts the chance to showcase their talents. On December 31, 2022, Cydney celebrated her 2nd marriage anniversary alongside her husband, Maurice Benton, whom she loves very much.
Where is Joe Del Campo Now?
Though he had to leave the show due to a medical condition, Joe Del Campo's performance throughout the competition helped him gain many admirers. Presently Joe has been serving as the President of The Excalibur Groupc since May 1996. Before that, he worked as a Special Agent for the Federal Bureau of Investigation(FBI). Alongside Linda Worsham, the Vice-President of The Excalibur Group, and his girlfriend, the reality TV star rescue Yorkshire terriers in Vero Beach, Florida. A proud father of three sons, Joe apparently also manages public relations for a restaurant that is owned by one of his kids.
Where is Kyle Jason Now?
Primarily based in Michigan, Kyle "Sarg" Jason works as a Protection Agent and provides various services as a security professional. Since March 2013, he has been the CEO of the US Apprehension and Bond Agency, which includes responsivities like interviewing people and gathering information, among other things. Since January 2022, he has been serving as Personal Security Supervisor for Jack Harlow. Kyle is happily married to his wife, Denise Jason, and has two children, including Lina. When not working hard, the security expert is known for participating in various bodybuilding competitions.
Where is Julia Sokolowski Now?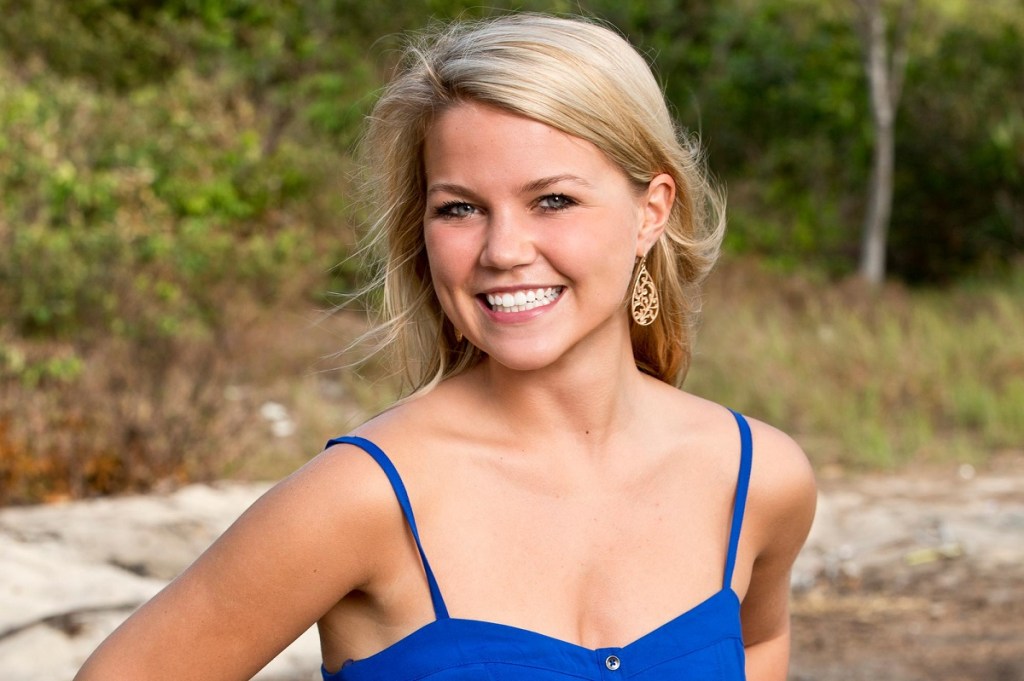 By entering the franchise at the age of 19, Julia Sokolowski is one of the youngest participants in the 'Survivor' franchise. Despite being just a college student at the time, she had plenty of surviving skills under her belt before entering the show. This was perhaps one of the biggest reasons why she was able to make it to the Top 7. Presently based in Burlington, Vermont, Julia prefers to keep the details of her personal life private but remains vocal about her thoughts on various tops, especially related to the CBS series. By October 2017, she had apparently worked as a bartender for 4 years.
Where is Scot Pollard Now?
Scot Pollard is a former NBA player who has played for teams like the Sacramento Kings and the Atlanta Hawks. However, he seems to have left his athletic career behind. Presently based in Carmel, Indiana, he works as a Real Estate Agent for eXp Realty. In fact, his wife, Dawn Pollard, is also a part of the organization. The happy couple, who recently celebrated their 9th anniversary, has four children, including Tai, Damion, Ozzy, and Icean, whom they adore very much. The family is known for spending time with each other and has a sphinx cat named Monkey.
Read More: Where Was Survivor Season 32 Filmed?