When the veneer of sublime morality is wiped away only to reveal the harrowing details of a sordid crime, the resulting fear can wrack everyone. 'Above Suspicion,' directed by Phillip Noyce, is based on the true story of Susan Smith. The case that managed to surprise everyone and also convict the first FBI agent on counts of murder was the premise of the story. The movie features an ambitious rookie agent helping out an FBI field officer in the run-down town of Pikeville, Kentucky.
Featuring Emilia Clarke, Jack Houston, Sophie Lowe and Austin Herbert, the 2021 crime thriller gives an embellished version of the crime that left many astounded. Moreover, the truth about Susan Smith is enough to leave people wondering about eschewing moralities. If you are wondering about the tragic events that transpired between Susan Smith and Mark Putnam, look no further. Let's delve into the case and unravel further details!
How Did Susan Smith Die?
Born in 1961 in the town of Matewan, West Virginia, Susan Smith was the fifth of nine children. Susan Smith's parents had first moved to Freeburn, Kentucky when she was an infant, where she continued her education till the 7th grade and dropped out consequently due to financial problems. At 15, Susan met Kenneth Smith, aged 22, in Pikeville, Kentucky. The couple had gotten married in the late '70s and had two children — Brady and Miranda. Despite their eventual divorce, the pair stayed together and shared a home with their children.

Smith was reported missing by her sister after her disappearance on June 8, 1989. When the police questioned local robber Lockhart who she had helped put away, no answers came to the fore. The police even questioned her husband Kenneth Smith's involvement in the matter but to little avail. It wasn't until a year later that Susan Smith's naked dead body would be discovered at a roadside ravine in Pikeville Kentucky that answers to the mystery arose.
Who Killed Susan Smith?
Born in 1959 in Connecticut, Mark Putnam had just graduated from the FBI Academy when he was stationed in the small Appalachian town of Pikeville, Kentucky in 1987. In Pikeville, Putnam had been assigned to locate the robber who had stolen $18,000 in cash from a nearby bank in Meta, Kentucky.
When a mutual acquaintance of Susan and Kenneth Smith, Carl Edward "Cat Eyes" Lockhart, became the suspect in a major case, newly-arrived FBI officer, Mark Putnam, made Susan his handler and the eyes and ears for the investigation. As an informant, Susan, who was 25 at the time, relayed the shotgun she'd seen with Lockhart that hinted at the possibility of another grand bank robbery. However, things soon changed when Susan Smith's attention and devotion to her professional role transcended into something else.
A former columnist for The New York Times, Joe Sharkey, has also covered the events that led to Susan's murder in his book 'Above Suspicions' which serves as an inspiration for the movie. As per the book, Susan Smith was enamored by the new FBI officer Mark Putnam and began calling his house, where she would speak to his wife for hours. Their relationship soon escalated and Mark and Susan purportedly engaged in sexual relations repeatedly.
From buying Putnam expensive presents to creating diversions at his work, Susan's fascination with Mark became a cause for concern. However, their relationship was cut short when Putnam moved to Miami after getting stationed there. When Putnam visited Pikeville again to wrap up another case, he became aware of the rumors of pregnancy that Susan had been spreading. He then took Smith on a drive to Peter Creek Mountain. When Smith alleged that the baby was Putnam's, the latter asked for a paternity test and even offered to adopt the child. This threw Susan into a violent rage and the two ended up engaging in alteration, where Putnam ended up strangling her.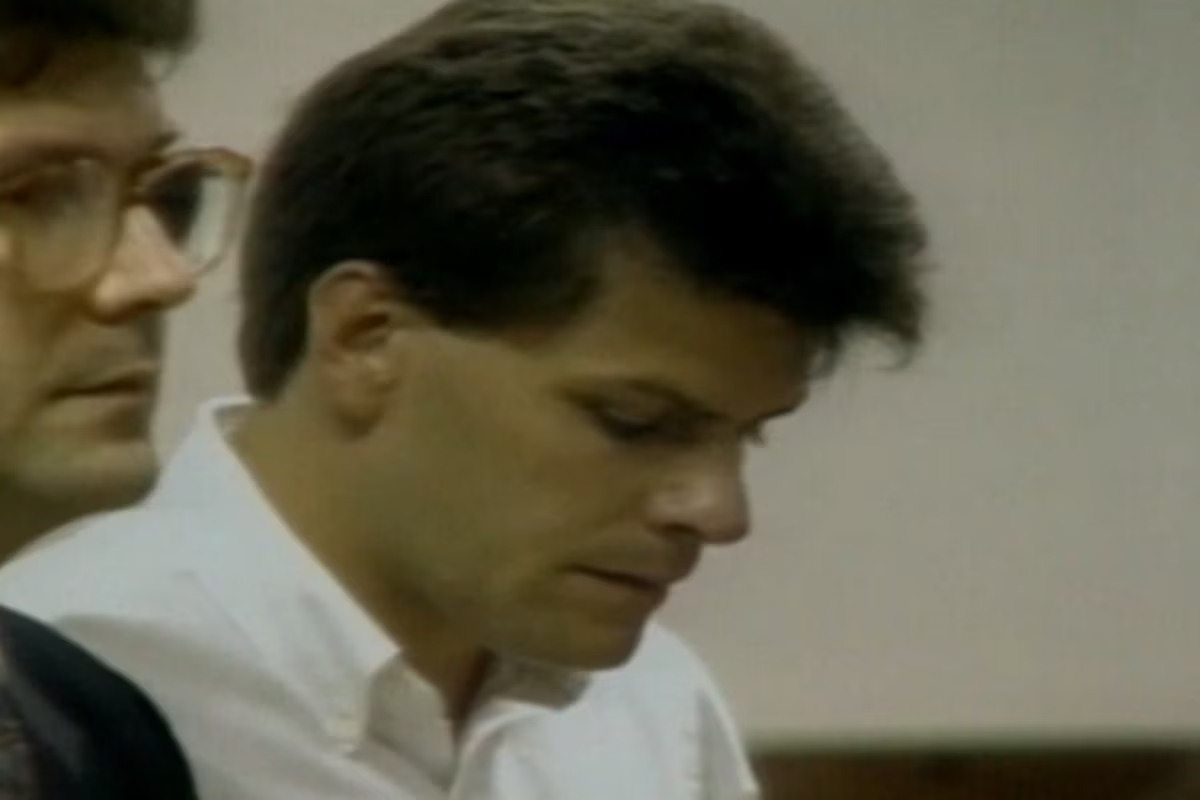 After the tragic events that transpired, Mark Putnam had put Susan's dead body in the trunk of his car and kept it there for an entire day, before taking it to a roadside ravine and dumping it the following night. When Susan's sister Shelby Ward reported her missing, fingers were pointed at Putnam, but to little effect.
It wasn't until a year later that Mark Putnam committed his crimes himself. In an interview with the Associated Press, Prosecutor John Paul Runyon expressed his shock over Putnam's startling confession. As the prosecution hadn't an iota of evidence to charge Putnam, he could have easily escaped the penitentiary. However, Putnam came clean in his written statement and expressed that Susan Smith said that she'd hang him over the pregnancy and tell their family, friends, and the FBI about their affair.
After pleading guilty to first-degree manslaughter for killing Susan Smith on June 12, 1990, Mark Putnam was sentenced to serve 16 years at the Federal Medical Centre in Rochester, Minnesota. The case did not go to trial, and Putnam accepted the plea bargain and only appeared in the Pike County Circuit Court for a short time. While many believe that there remained other reasons for the murder of Susan Smith, nothing is proven.
These allegations arise because the medical examiners who conducted a postmortem on Susan Smith's body did not find traces of a fetus despite the fact that she was four months pregnant. Moreover, some speculate about Putnam's motives because he rented a private car instead of just using the FBI vehicle and hinted at Putnam's involvement in other things. Even so, these purported allegations remain disproved.
Mark's younger brother Tim Putnam, in an interview with the Los Angeles Times, admitted that his elder brother had been wrought with guilt, which is what compelled him to come clean and confess to the authorities. On the other hand, the grief-stricken family of Susan Daniels Smith coped in their own ways. Smith had left behind a daughter and a son, who managed to get on despite the abrupt event that forever disrupted their lives. The most reliable information about the events that transpired within the Putnam household came from Kathy's interview with writer Joe Sharkey.
However, many still wonder about the hidden gaps in the story and try to speculate what passed by between the two at the time. After Putnam was sentenced to jail at the age of 30, his wife, Kathy Putnam, moved to Minnesota to be closer to him. However, she died eight years later from organ failure due to severe alcoholism. On the other hand, Mark Putnam became the first FBI agent convicted of murder.