Directed by Phillip Noyce, 'Above Suspicion' is a thriller movie that is based on author Joe Sharkey's 1992 book of the same name and stars Emilia Clarke, Jack Huston, and Sophie Lowe in the lead roles. The film explores the true events stemming from the love affair between – Susan Smith and Mark Putnam – an FBI informant and FBI Agent, leading to drastic consequences for both involved.
While the movie explores Mark Putnam and Susan's affair and its tragic conclusion, the fates of Susan's ex-husband and children are relatively unknown. As a result, viewers must be curious to learn more about their current whereabouts. If you are wondering where Susan Smith's ex-husband and children are, here is everything you need to know!
What Happened to Susan Smith's Ex-Husband and Children?
Susan Smith is the main character in 'Above Suspicion' and the non-fiction book of the same name written by Joe Sharkey. Susan Daniels Smith was born in Matewan, West Virginia, in 1961, to Tracy Daniels and Sidney "Sid" Daniels. Susan and her family moved to Freeburn, Kentucky, where she studied at Freeburn grade school before dropping out. In 1977, Susan met Kenneth Smith, a local drug dealer operating in and around Pikeville, Kentucky. At the time, Susan was 15, and Kenneth was 22. Susan and Kenneth dated for a while before getting married in 1979.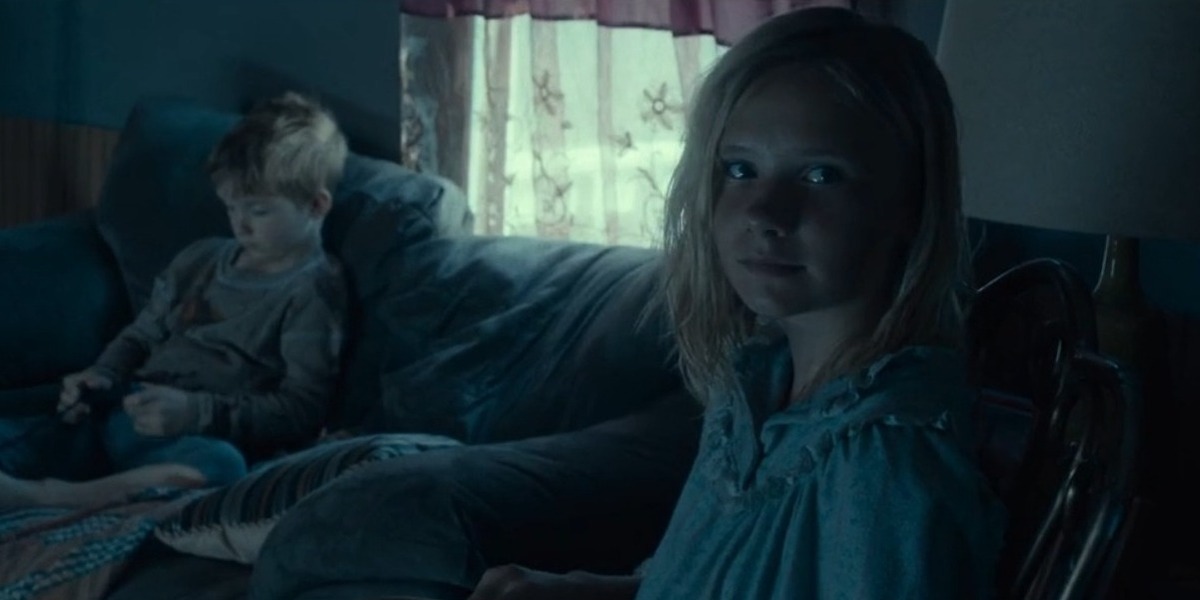 Not much is known about Kenneth's early life or reduction background, but he reportedly sold methamphetamine, PCP, and cocaine to make a living. He was arrested on November 27, 1979, for drug charges. However, whether Kenneth served jail time for the charges remains unclear. Kenneth and Susan had two children, born in the early to mid-1980s. Susan had an elder daughter named Miranda (or Meranda) and a younger son named Brady.
By the mid-1980s, Kenneth and Susan had divorced as their relationship had grown complicated due to drug abuse. Despite their divorce, Kenneth and Susan shared a house with their children. In the film adaptation, Susan and Kenneth's children are not mentioned by name. Moreover, Kenneth is called "Cash" in the movie. The film primarily focuses on Susan's torrid love affair with FBI Agent Mark Putnam after she began working for him as an informant to catch a bank robber named Carl Edward "Cat Eyes" Lockhart.
Where Are Susan Smith's Ex-Husband and Children Now?
Kenneth Smith was separated from Susan Smith at the time of her death. In 1989, Susan and Putnam's affair fizzled out, especially after the latter moved to Miami, Florida. Moreover, their personal lives were embroiled as Susan befriended Putnam's wife, Kathleen "Kathy" Putnam. The couple also had two children. In 1989, Putnam met Susan during a brief visit to Pikeville, Kentucky, when Susan claimed to be pregnant with his child. Later, Susan was reported missing by her sister Shelby Ward. Eventually, Putnam confessed to killing Susan and told the police where to find her body.
Consequently, he pleaded guilty to charges of manslaughter and was sentenced to 16 years of imprisonment. Her children most likely continued living with their father after Susan's death. However, not much is known about their educational background or early life. As per author Joe Sharkey's notes on his blog, Kenneth continued to reside in his trailer park home in Freeburn, a coal town in Pike County, Kentucky. During Sharkey's visit to Kenneth's trailer park home in 1992, his and Susan's son, Brady, was living with Kenneth.
Unfortunately, Brady was reportedly addicted to drugs and died from a drug overdose caused by a combination of methadone and Xanax, an unspecified time after his mother's death. As for Susan's daughter, Miranda, she is reportedly married and has a child. Miranda and her father, Kenneth Smith, reside near Phelps, Kentucky, in Pike County. Although Kenneth spoke with Sharkey and provided him with material for the book, Miranda has not publicly discussed Susan's death. From what we can tell, Kenneth and Miranda seemingly live a quiet life away from the media and the public eye.
Read Mre: Susan Smith Murder: How Did She Die? Who Killed Her?