Thrillers are perhaps the most loved movie genre out of all. But why do so many of us like thriller and suspense films? First of all, they're also accessible to a large audience as they all differ in style, giving each and everyone the opportunity to find the right match. They also have interesting concepts, a thick plot that only gets denser by the minute, troubled characters who can't seem to get a handle on their lives, and a crime, most often, to join them all. From suspense-striking runs and jumps for the heart, to disturbing or complex revelations to the brain, they dive into our body's visual perceptions and explode into a million pieces of excitement and thrill.
With the advent of online streaming services, like Netflix and Hulu, movie lovers can now watch almost every movie from the comforts of their home. With a vast collection of thriller movies, Hulu stands above the rest. So, take that popcorn and get ready to spend two hours on the edge of your seats. Here's the list of some really good thriller movies on Hulu that are our recommendations for you and your friends.
11. Borgman (2013)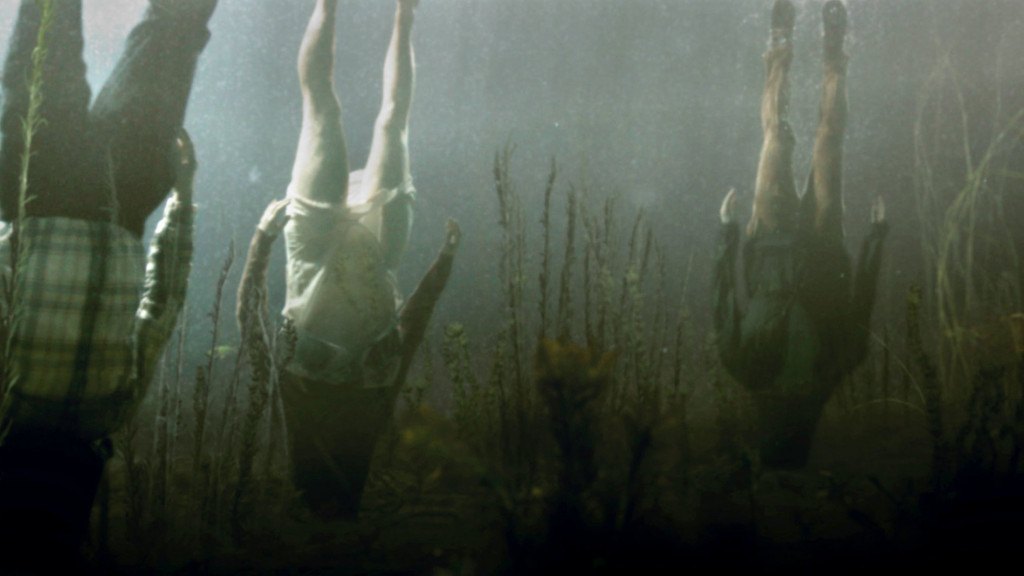 'Borgman' is a Dutch film. I watched it last year. The experience was kinda strange both during and after the film. It is such a film which you will keep pondering about for some time after watching. The film at times is quite sadistic but it doesn't go off track. It keeps on providing you with the same experience. The performance of the cast is top notch. Jan Bijvoet really embodies the character of Camiel Borgman. Camiel Borgman is seen dwelling in an underground place from where he is being chased out by a priest and a couple of other people. He escapes and lands in a highway where he goes door to door asking people to let him bathe. After one family takes him in all hell breaks loose. The family starts to slowly disintegrate as metal and emotional breakdowns start happening. The best part is that Borgman does nothing. It is the family members themselves who destroy each other.
Read More: Best Documentaries on Hulu
10. mother! (2017)
Javier Bardem is a great actor and so is Jennifer Lawrence. When you put such a beast of actors in a movie, you are bound to get a good performance. 'mother!' is a nice psychological thriller. This is one of those films in which you don't really know what is going on or what is going to take place but you keep watching anyway because it's enticing. Javier Bardem plays the role of Him who is a poet. Mother played by Jennifer Lawrence is Him's wife. They both live in a mansion which is built in an isolated location away from society. Him is currently facing a writer's block. He doesn't know what will get his creative juices flowing again. One day a man shows up in his house and expresses the desire to stay since he has traveled a long distance. Him agrees but Mother is reluctant. Next day, we see the man's wife appear wanting to stay in the place. Slowly, more and more people start accumulating in the house. Though Him seems to enjoy it, Mother wants things to go back to they were and the visitors to leave.
Read More: Best Christmas Movies on Hulu
9. Hounds of Love (2016)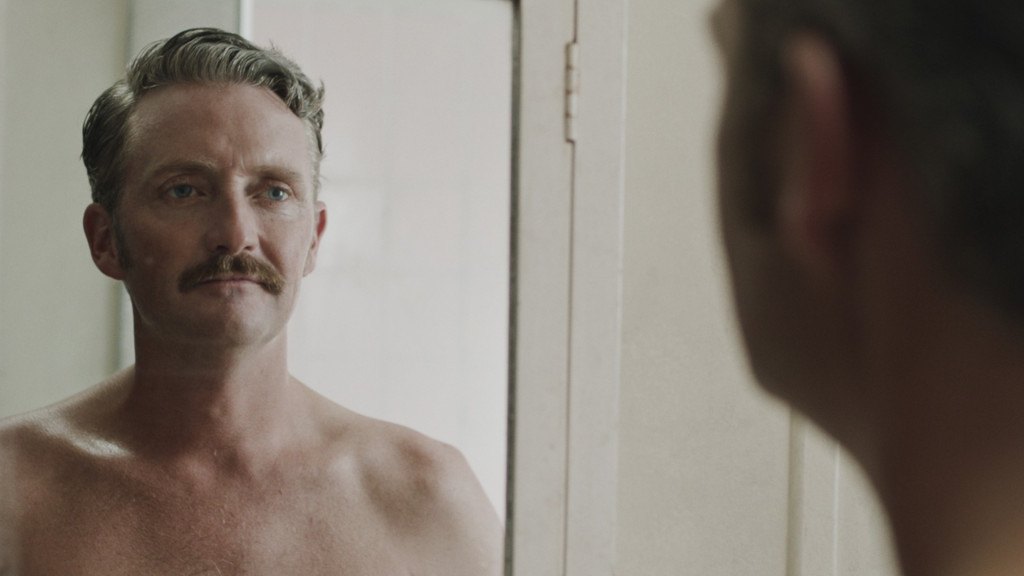 If the kind of thriller you watch involves serial killers then go for 'Hounds of Love'. It is a movie which has not got one but two serial killers. The best part is that they are husband and wife. Yup! just your friendly neighborhood serial killer couple who are hunting on girls. I liked the way everything was portrayed in the film. The direction helped elevate the drama at certain times. The story is set in the city of Perth in Australia. John and Evelyn White are married to each other. They are serial killers who hunt on teenage girls. Vicki Maloney is your average teenage girl defying her parents. She sneaks out of her house to go attend this party. But guess what? She9ncounters Mr. and Mrs. White who manipulate her into coming to their house. Once she enters she understands why teens should stop defying their parents. She now has to go through endless torture knowing that no one might ever find her. But there is some hope. The couple has started having problems among themselves. Vicki must use this situation to her advantage so that she can escape.
Read More: Best Korean Movies on Hulu
8. The Body (2012)

If it is a good movie doesn't matter what language it is I am gonna watch it. This is the reason I watched 'The Girl With the Dragon Tattoo' and the other two films of the same franchise even though they were Swedish. 'The Body' is a Spanish film. If you love a movie with nice twists and turns then this will definitely let you go through that experience. The viewers just keep on thinking what will happen next? The direction of the film is great and so is the performance of the cast. One night a morgue guard gets into a bad car accident. But no one knows what he was doing there at that time since he should have been at the morgue. Furthermore, the body of a recently deceased businesswoman is missing from the same morgue. It has been presumed that she must have had a heart attack. But still with the autopsy still pending, unless proven otherwise her death should be treated as a homicide. Inspector Jaime Pena is on this baffling case. The movie keeps the mysterious atmosphere throughout.
Read More: Best Chick Flicks on Hulu
7. The Usual Suspects (1995)
'The Usual Suspects' is one of the best thriller movies out there. I regret the fact that I couldn't watch it earlier than I did because there are various films which have been made on the same premise or follow a similar turn of events. I watched those films first and then got to know of 'The Usual Suspects' which killed the surprise factor which one should have if they watch this film. The performance of the cast is fabulous. The direction is great, especially the last scene which gave me goosebumps even though I have been expecting it to happen. The plot of the film revolves around five conmen who have been arrested after the hijacking of a truck in New York City. But the thing is that none of them are guilty and the arrest makes them want revenge on the police. Their plan is executed nicely but then a legendary criminal, Keyser Söze, makes his presence known to them. Turns out each of the conmen had wronged Söze in some way and must pay for it. The result of this is an explosion on a boat which ends up killing 27 men. But who is 'Keyser Söze'?
Read More: Best Sad Movies on Hulu
6. Jackie Brown (1997)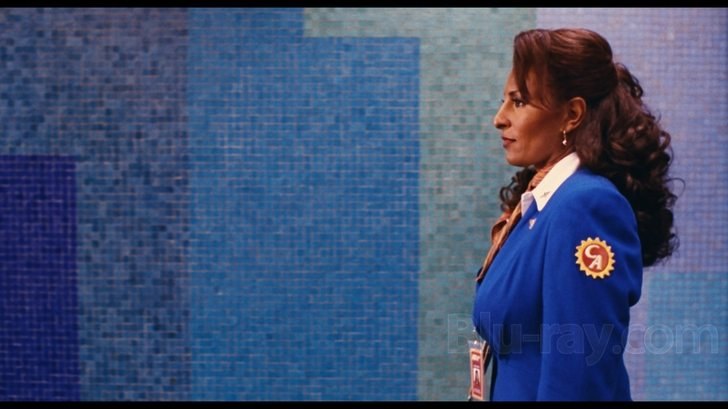 'Jackie Brown' s a movie which is based on the novel Rum Punch by Elmore Leonard. It is a really great film. The plot is great and the way it is shown is great. I never lost interest in the film once. The performance of Pam Grier as Jackie Brown is really commendable. Her acting makes you root for the character of Jackie. The movie keeps the stakes high throughout the movie. Jackie Brown is a middle-aged woman who works as a stewardess. But she has a secret. She smuggles money for the dangerous criminal and arms dealer Ordell Robbie from Mexico to Los Angeles. Jackie gets caught with lots of cash and cocaine. The detectives who take charge of her are Ray Nicolet and Mark Dargus who provide Jackie with a deal- help them catch Ordell and she can go free. But Ordell is up to something else. He has sent Max Cherry who is a bail bond businessman to help Jackie out. But she knows that there is something wrong and Max has been sent to kill her. She conspires with Max to dupe Ordell and steal half a million of his money.
Read More: Sexiest Movies on Hulu
5. Shutter Island (2010)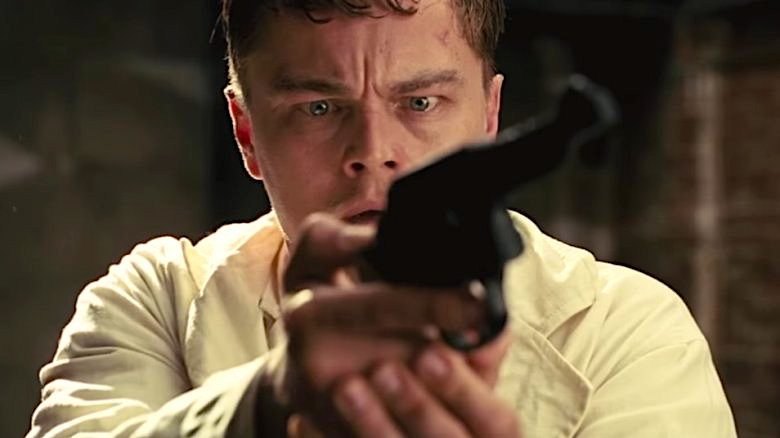 Martin Scorsese is one of the best directors out there. So, it's obvious that the movie he will direct will have a unique feel. I mean, take 'Goodfellas' for example, the plot is simple but the direction gives the movie a different feel. But 'Shutter Island' is something else altogether. It is a real psychological thriller as the film toys with the psyche of anyone watching it. The first time I watched the film I was quite young and I couldn't really understand it and thought that this was a bad film. It was much after that I appreciated the film and fully understood it. But Yeah, it still toys with my brain. A patient seems to have escaped Boston's Shutter Island Ashecliffe Hospital. U.S. Marshal Teddy Daniels has been assigned the case.Teddy had been wanting a case on the island for personal reasons so when he got assigned he was more than willing. But soon he discovers that there is something far more sinister going on in the background and that he has been brought here for some other reason. Slowly, it seems that the place is starting to get to Teddy as he begins to doubt his reality, his own partner and his memories.
Read More: Sexually Graphic Movies on Hulu
4. The Hunt for Red October (1990)
This is one of those movies in which the viewers are put in a 'race against time' kinda scenario. Red October is a newly developed submarine created by the Russians. The submarine is fitted with a special type of engine which virtually makes it silent thus allowing it to get close to any coastal city without anyone knowing. This is a great problem as this means that the submarine can attack without warning. The scene becomes dangerous when the captain of the submarine, Ramius, kills the political officer of and tweaks the orders sent by the authorities. Instead, of doing routine maneuvers, which the original orders were about, Ramius tells his crew that they have been ordered to go to the coast of New York and perform missile drills. The Russians get to know of this and decide to take down Red October before it becomes a problem. This alert the Americans who want to launch an attack on the submarine. But Jack Ryan a CIA analyst thinks that rather than attack Ramius might be wanting to defect. Since others don't believe him Jack needs to prove his theory and time is his main enemy here.
Read More: Best Anime on Hulu
3. The Girl With the Dragon Tattoo (2009)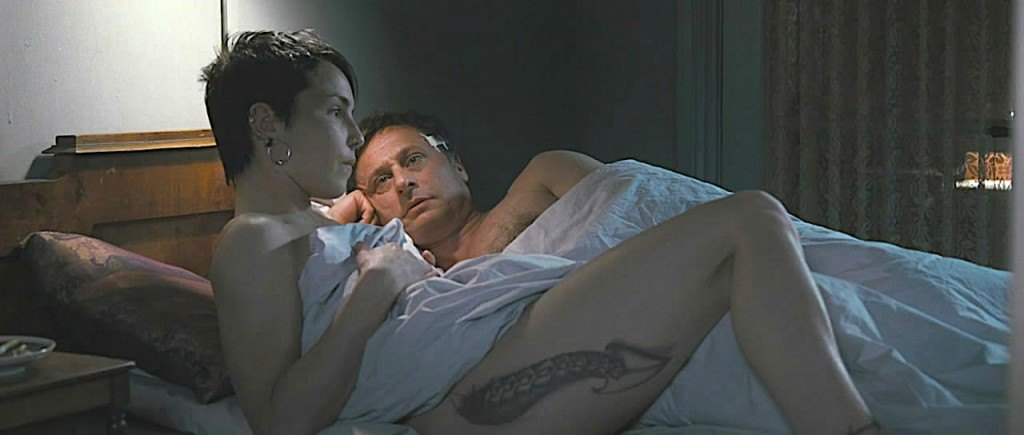 I am talking about the Swedish 'The Girl With the Dragon Tattoo' here. I enjoyed the Hollywood version too but I couldn't find it on Hulu. The movie is based on a novel written by Swedish author Stieg Larsson. I have read the book and it's freakin' awesome. The movie is great too. The performance of the cast is really commendable as it does justice to the characters on paper. Mikael Blomkvist is a financial journalist whose recent work has brought him disgrace. He is hired by Henrik Vanger who suspects that his niece who has been missing for quite a long time has been murdered by someone in his own family. Lisbeth Salander is a computer hacker who joins the case to help out Mikael. Soon, Mikael finds a lead and as he begins to follow it he links the disappearance of Henrik's niece with horrible murders that took place some 4 decades ago. This murders might bring out some gruesome secret within the family and might even put the lives of the duo in danger.
Read More: Funniest Movies on Hulu
2. Arrival (2016)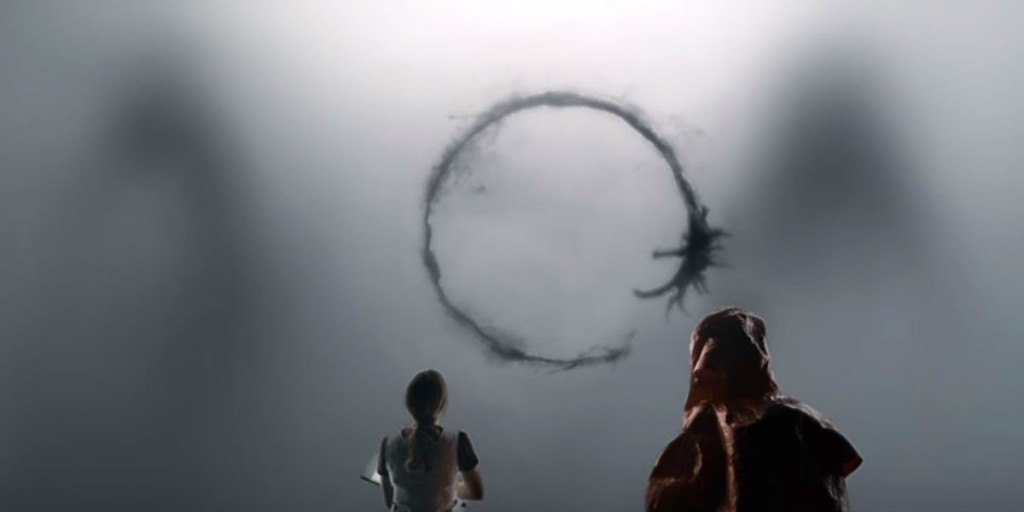 'Arrival' is one of the best sci-fi films I have watched in recent years. In addition to being a sci-fi, it is also a thriller. Louise Banks played by Amy Adams is a linguistic expert. One day 12 unidentified pods descend on different locations of Earth. Lousie Banks is hired by the U.S. military to try and decode the language being used by the aliens residing within the pods. When she enters the pod she finds out that there are two aliens who communicate through a transparent wall of sorts. The aliens communicate using various symbols. Slowly, Banks starts to decode the symbols but it is still unclear whether the invaders are friend or foe. This is a really good movie and the performance of Amy Adams as well as Jeremy Renner is really commendable. The movie is based on a novel named 'Story of Your Life' and written by Ted Chiang.
Read More: Best Zombie Movies on Hulu
1. Insomnia (2002)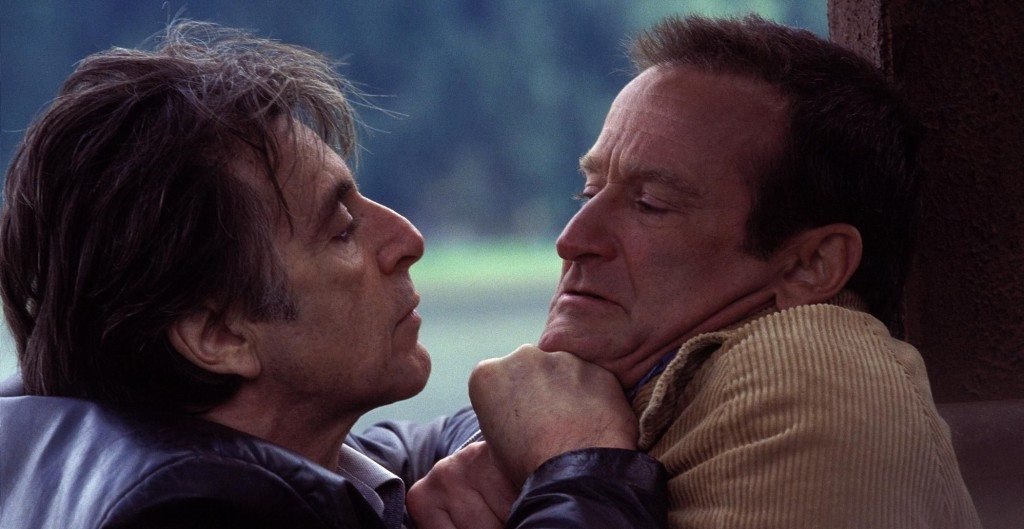 I watched this film after watching Christopher Nolan's other movies. The film is really good. The film has some really good actors like Al Pacino, Robin Williams, and Hilary Swank. I later found out that this movie was a remake of a Norwegian film of the same name. I still haven't watched the original but I do hope to. Al Pacino plays the role of LAPD detective Will Dormer who is asked by a friend of his to assist on a murder. While chasing the criminal he accidentally ends up shooting his partner. Since his partner was going to give testimony against him to Internal Affairs, Will thinks that if he tells everyone the truth, no one will believe him. So, he lies by telling that the murder has shot his partner. But soon he starts getting phone calls from the murderer who says he saw the whole thing. Meanwhile, Will is plagued with insomnia resulting from the guilt of shooting his partner.
Read More: Best Romance Movies on Hulu