Romance; easily the most evergreen film genre. While other genres come and go, romance stays. Just like the power of love, there's something special about romantic films. Whether it is the way they make you feel good, or because it wants you to be in love, whatever be the reason, romantic films have always been and will always be amongst the most well liked. Another special quality about romantic films is that there is no occasion for watching them. Are you feeling happy? Well, turn on a romantic film. Are you feeling sad? Well, turn on a romantic film. Whatever your mood, I am sure, there are romantic films out there that you can watch. Are you facing a difficult time trying to find the film you are looking for? Well, worry not! That's why we are here.
With that in mind, today, I set out to find the best romantic movies that are available on Hulu. With the emergence of online streaming services, nowadays, people prefer watching movies sitting in the comforts of their home. Netflix, of course, has the lion share of eyeballs, but Hulu is not far behind. So, if you are planning to watch a romantic film with bunch of your loved one, you don't need to go to a theater. You can just invite him/her to you house and turn on Hulu. This list consists of all kinds of romantic films: from love stories to sad romantic movies; from romantic comedies to heartbreaking films. Again, here's the list of some really good romance movies on Hulu.
13. Brokeback Mountain (2005)
This is a wonderful romantic movie. The plot is great but what makes it much more engaging is the fabulous performances by Jake Gyllenhaal and Heath Ledger. The story follows two sheepherders by the name of Ennis Del Mar played by Heath Ledger and Jack Twist played by Jake Gyllenhaal. They meet each other when they get a job at Brokeback Mountain. At first, they don't know each other but as time progresses they get closer and closer. One night they drink heavily. This is the night that they find solace in each other. For the rest of the summer, they romantically enjoy each others company. Being unsure of what to do next they decide to leave each other. Now, after four years both Ennis and Jack are a family man having beautiful wife and children. But when they meet each other again, the old feelings are rekindled. What will they do now? Should they suppress these feelings and live with their family or give into their romance?
Read More: Best Horror Movies on Hulu
12. Much Ado About Nothing (2012)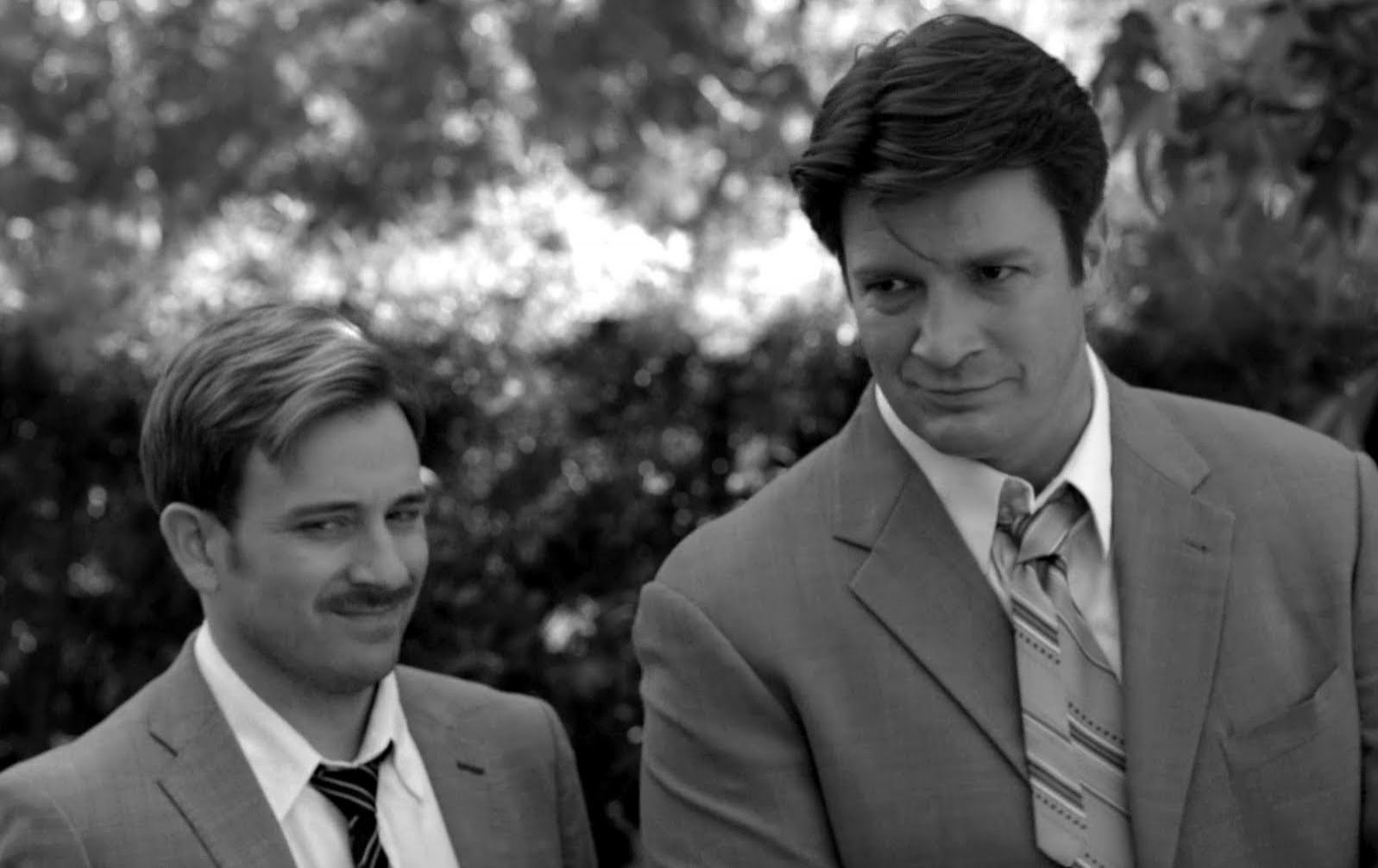 If you have read Shakespeare's work of the same name then you will enjoy this modern take on the classic romantic comedy. Even if you haven't been through the literature you will still find this movie quite engaging. The performances are great making you feel for the characters. Don Pedro is a Spanish prince who is visiting his friend Leonato after winning a battle with his brother Don John. He is traveling with two of his officers Claudio and Benedick. While there Claudio fall's in love with Leonato's daughter Hero. The romance between the two is deep which prompts Don Pedro to ask Leonato to arrange their marriage. But everything isn't gonna is so smooth. Don John is wicked and will try every trick in his book to stop the couple from getting married. Will he succeed? Or will true love prevail?
Read More: Best Documentaries on Hulu
11. Sightseers (2012)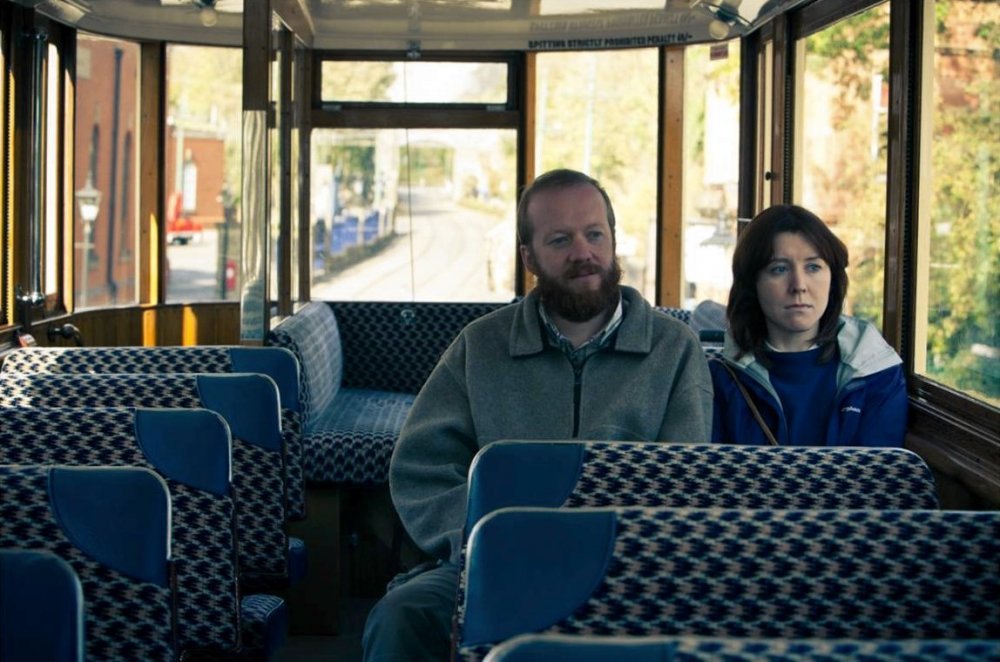 If you don't like watching black comedies then please steer clear of this movie. If you do then you get a double bonanza. You get to enjoy a nice romantic movie along with some sadistic black humor. The main protagonists of the movie are Chris who loves his caravan and his girlfriend Tina. Chris loves Tina and wants to take her on a journey in his caravan where he will show her famous tourist spots that hadn't seen. Tina doesn't have a good relationship with her mother who still hasn't forgiven her for the death of their dog Poppy. Their journey begins but is soon engulfed in violent acts which start after Chris runs over a man, who had quarreled with Chris before. Soo, more victims pile up as they continue on their journey and Tina begins to murder too. She kills a bride she saw kissing Chris. As they continue their travels Tina discovers what Chris's true plan is.
Read More: Best Christmas Movies on Hulu
10. Columbus (2017)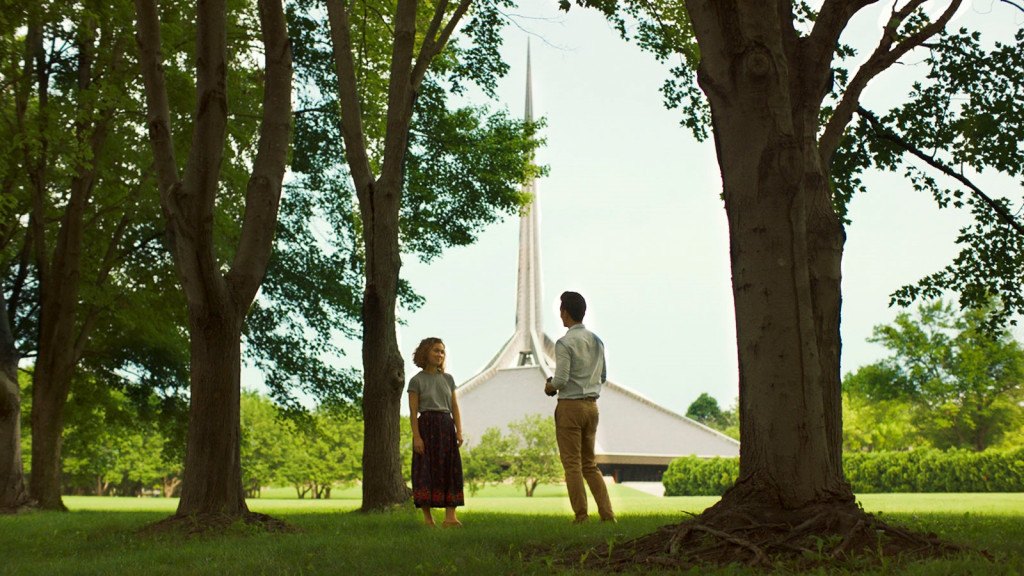 This is a great romantic movie. It was much better than I expected it to be. One of the best things about the movie is that it is visually pretty appealing. We see some of the best modern architectural designs which give our eyes a feast. The main protagonists of the movie are Jin played by John Cho and Casey played by Haley Lu Richardson. Jin's father is a famous architect but during a talk, he becomes ill and goes into a coma. Jin is successfully working as a literary translator. But after the illness of his father, he moves to Columbus a town in Indiana. He feels like he is stuck in this town. Jin meets Casey who is an architectural enthusiast and stays in Columbus with her mother. Via several meetings, they start getting close. Jin and Casey visit many architecturally appealing places in the town and explore their feelings. The film is quite engaging and the performances are good.
Read More: Best Korean Movies on Hulu
9. I Am Love (2009)
'I Am Love' is a melodramatic film with Tilda Swinton giving a really commendable performance. If you do not like a romance movie which filled with just emotional drama then you can skip ahead but if you do then this will be a great watch. Tilda Swinton plays the role of Emma who 20 years ago left with Tancredi Recchi. Tancredi has proposed to her and she has taken him up on it. He is a rich industrialist and currently, Emma is living a comfortably rich life. She has two sons and a daughter. Her daughter Elisabetta is a lesbian who lives in Nice. Though Emma has everything she fills unfulfilled in a certain way. When her son Edoardo brings over his chef friend Antonio Emma feels something within her. It isn't long before Emma starts an intense affair with Antonio. Edoardo discovers her affair and this may affect their entire family.
Read More: Best Chick Flicks on Hulu
8. Punch-Drunk Love (2002)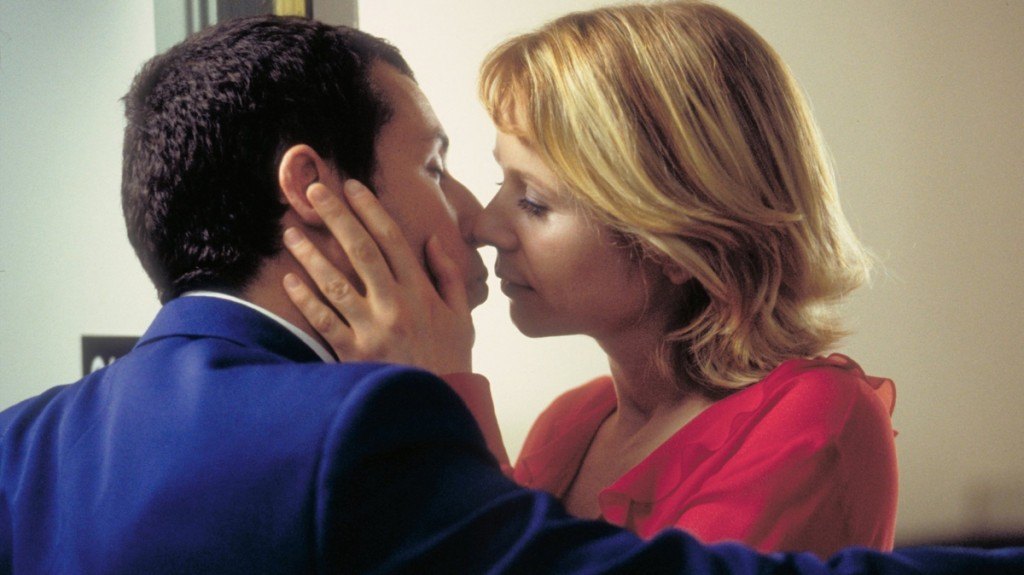 'Punch-Drunk Love' is a nice romantic comedy starring Adam Sandler. This was during the time when Adam was still doing some good movies. The film can be put into the genre of dark comedy too. Adam Sandler plays the role of Barry Egan who leads a solitary life. He has no love for himself or his entire life. He is the only male sibling and has eight sisters whom he finds annoying. Barry also has a bit of anger problem as he has violent outbursts daily. He then meets a woman named Lena a woman who starts getting close to him even though Barry is slow to understand. But there is a problem. Barry is being harassed by a phone-sex company which he used when he felt too lonely. This is a problem because it may complicate his relationship with Lena whom he has started to like. Will everything be okay for Barry?Or will the Phone-sex company finally his relationship?
Read More: Best Sad Movies on Hulu
7. Goodbye First Love (2011)
This movie is good because it is kinda relatable. If you have experienced romantic love in any form or kind then you will enjoy it. But more than the romance I liked the characters who are down to Earth. Also, the plot isn't something overly dramatic. The plot follows two characters, Camille and Sullivan. When Camille is just 15 and Sullivan 19 they fall in love with each other. Their love is really intense. But Sullivan wants to move to South America much to the chagrin of Camille who doesn't like the idea of being separated from her love. Anyway, Sullivan moves to South America promising to write to her but after a while, he stops. This breaks Camille's heart who then attempts suicide. Four years later we see Camille leaving alone and studying architecture. She meets Lorenz a famous architect and starts a relationship with him. Everything is going well until she encounters Sullivan and her old feelings are rekindled. Now she is torn between her first and current love.
Read More: Sexiest Movies on Hulu
6. Young and Beautiful (2013)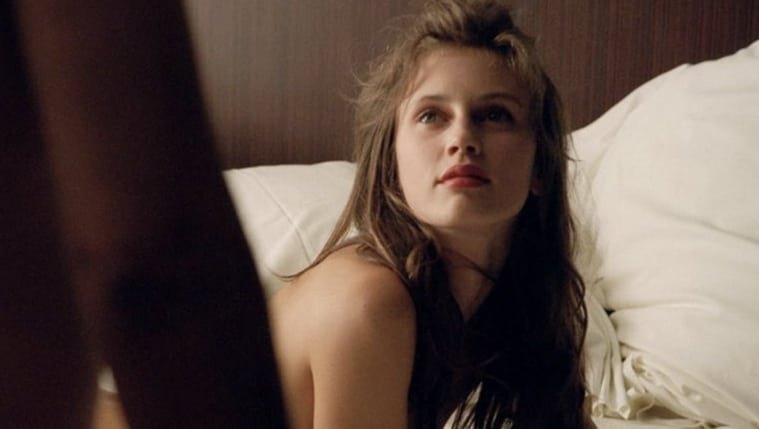 If you want a good romantic plot then this isn't something you should follow up on. But if you are into movies which have depth and complex characters then this may be a good film. Isabelle is the protagonist of the movie. Throughout the movie, you are not much sure why she is making those choices but when you do find out her reasons and emotions linked to them you instantly connect and feel the depth of her character. Isabelle is visiting south of France with her family during her summer vacations. There she meets a German teenager Felix and gets physical with him and losing her virginity. She returns from the trip completely changed and begins working as a prostitute. Her encounters with her clients seem to have no effect on her emotionally. Neither does she have much love for the money she earns. But she develops a liking for one of her clients who one day while having sex with her dies. Now, police are onto her and her secret life as a prostitute is revealed to her family.
Read More: Sexually Graphic Movies on Hulu
5. Chocolat (2000)
This movie is set in 1960 France and has some great actors working their magic on the screen. We get amazing performances by Juliette Binoche and Johnny Depp. Vianne Rocher played by Juliette along with her young daughter stop at a small town in France. The people here are conservative and may not be very welcoming. But Vianne is strong-willed and opens up a chocolate shop in the town and runs it along with her daughter. Her good nature and delicious chocolates end up winning over the townfolks. Vianne is quite helpful and provides support to anyone she can. But the mayor isn't much happy to have Vianne in the town and would do anything to shut her shop. When a group of drifters comes to the town and Vianne helps them the mayor is much more displeased. Among the drifters is Roux played by Johnny Depp who starts getting close with Vianne.
Read More: Best Anime on Hulu
4. Annie Hall (1977)
I am not an avid romantic genre enthusiast. I might see a romantic movie once in a while but it is not a regular habit. When I was recommended this movie by a friend. I kept putting it off until very recently. Man! was this a great movie. It is fun, really fun. Woody Allen is great. The plot sees comedy writer Alvy Singer played by Allen narrate to the viewers his love story or rather his romantic relationship with the woman named Annie Hall. Alvy lets the viewers know about his childhood and describes many events of his life which leads up to him meeting Annie and falling in love with her. The movie portrays every cliche related to modern romantic relationships. It also shows every up and down that a person may face in his relationship. Alvy can be seen analyzing his entire life, every mistake that he made and gives quite a down to Earth criticism of romance.
Read More: Funniest Movies on Hulu
3. The Curious Case of Benjamin Button
(2008)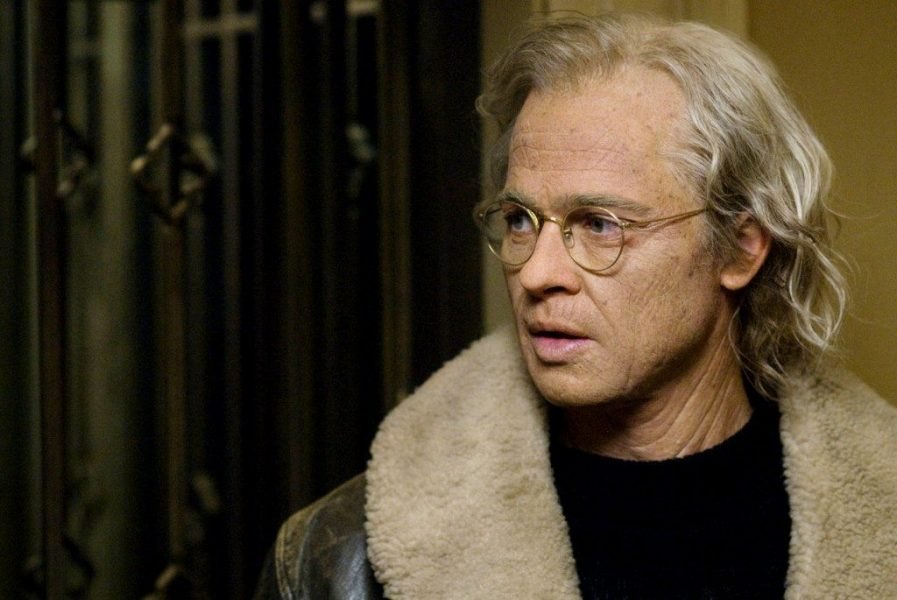 'The Curious Case of Benjamin Button' is a film which lingers in your mind for a long time after you've watched it. I have watched this movie around three to four times and have enjoyed it on every viewing. Yup, it's that good. The performance by Brad Pitt and Cate Blanchett are phenomenal. Benjamin Button played by Brad is a man with a rare and unique disease. He was born old and had several age-related problems. But his disease was such that as time progresses he grows younger. After having been abandoned by his father Benjamin is looked after by a black woman who works in a seniors home. This is where Daisy's (Cate Blanchett) grandmother was staying and this is where she first met Benjamin. They had a huge age difference. After many years as Benjamin becomes younger and Daisy grows older they meet each other and get closer. The movie is really engaging and is a must watch.
Read More: Best Zombie Movies on Hulu
2. The English Patient (1996)
'The English Patient' is a beautiful movie set during World War II. The main characters in the movie are Hana, an army nurse, Laszlo de Almasy a badly burned English man and Canadian David Caravaggio. Hana is tending to Almasy who is badly burned in a plane crash. While she is there with him a Canadian by the name of David enters and says that the burned man may have been working for the Germans and he is not saying anything because he wants to run from his past and asks Almasy to reveal his past. Then the viewers receive the flashback of Almasy's life, how he was a cartographer working for the Royal Geographic Society and his love for a woman named Katherine Clifton.
Read More: Sexiest Movies on Hulu
1. Guess Who's Coming to Dinner (1967)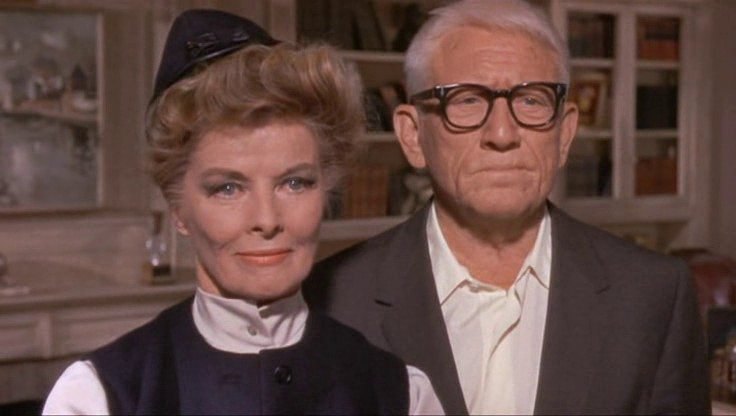 'Guess Who's Coming to Dinner' is a classic romantic comedy which had a great plot and relatable characters. The female protagonist of the movie Joanna Drayton is bringing home her fiance Dr. John Prentice who is a handsome and qualified African-American gentleman. Though her parents are liberal their open-mindedness is put to test when they learn of their would be son-in-law's race. Also, John's parents are coming in too who are quite against the relationship. The movie is a great comedy and kinda shows us the attitude people had towards racial discrimination in the 60s.
Read More: Sexually Graphic Movies on Hulu