While there's no denying every relationship has its fair share of ups and downs, things undeniably get a lot more complicated when there is an inadvertent added pressure of making things last. Well, at least this appears to be the case for most couples arising out of reality dating productions across the globe, including Netflix's own 'Love is Blind' ever since its premiere back in 2020. Amongst them has actually been the pairing of Taylor Rue and Jared Pierce (JP) from season 5 — so now, if you just wish to learn more about them as well as their current status, we've got the details for you.
Taylor and JP's Love is Blind Journey
From the moment 25-year-old teacher Taylor came across 30-year-old firefighter JP in the pods, there was an undeniable spark between them owing to their similar backgrounds and shared values. The truth is they got kinda deep on day one itself, which actually set the tone for their ensuing dates, meaning they both felt as if they had a safe space to open up to one another at every step of the way. The former, who'd admittedly stepped foot into this production following a line of bad relationships as she'd finally learned to love herself, also felt secure with how things were proceeding, making them feel all the more positive.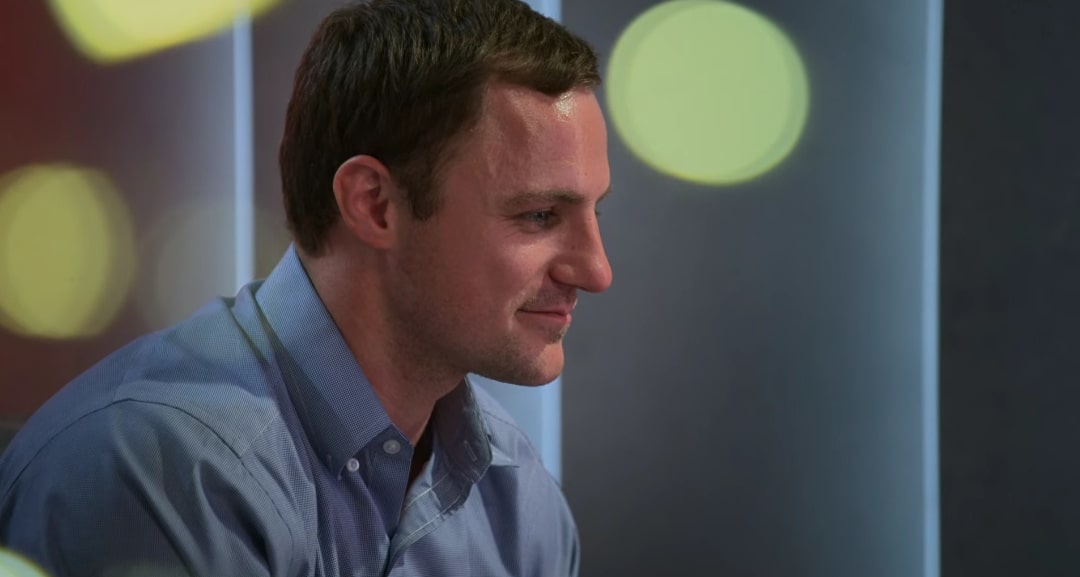 Whether it be their past, their expectations for the future, or how they planned to grow their family one day, Taylor and JP actually aligned on everything within mere days, making them fall head over heels. In fact, the former was telling her fellow pod members she'd found her life partner from quite early on, unaware her feelings were reciprocated in all the ways they could've imagined. It thus comes as no surprise they were one of the first couples to drop the L-bomb in this iteration, only to then become the first couple to get engaged too. They even had nicknames for one another; he was Sugar-Butt, whereas she was simply Sugar.
"Taylor, from the moment you walked into my pod, I knew there was something very special about you," JP said while gearing up to get down on one knee. "At the time, I couldn't really put my finger on it, but as the days went on and the conversations got longer, I knew I Was talking to the woman I was destined to be with." Then, holding back tears, he added, "you're sweeter than Sugar, super genuine, and the most amazing woman I've ever met. Love is something I've been searching for my entire life but could never find. Never till now. I love you Sugar. Taylor Mckinsey-Rue, will you marry me?" to which she obviously said yes.
With the way things between Taylor and JP were, their face-to-face reveal honestly went quite well despite some awkward pauses owing to the former's overthinking and the latter's quiet nature. Nevertheless, they both genuinely seemed happy with their choice, and it was as if they couldn't wait to explore life with one another further, but alas, things quickly crumbled apart. Their romantic getaway to Mexico was awkward, to say the least, especially because the former was having trouble with the attraction as well as her beau's extremely quiet nature.
Are Taylor and JP Still Together?
The truth is Taylor and JP were both trying to make things work despite the awkwardness, yet things blew up once he conceded the problem for him started on reveal day itself because of her makeup. While she wanted to look her best for him, his opinion was that she looked fake because his preference has always been natural, resulting in the former getting fed up and taking another room for the night. The following morning, her decision was to end their engagement — they both conceded that they had fallen in love blindly, yet sometimes the real world is just too different for things to work out as planned.
It thus comes as no surprise that both Taylor and JP's public presence indicate they're no longer involved in any way, shape, or form — they do follow one another on Instagram, but that's the extent of their bond. In fact, it appears as if these Houston, Texas, natives are simply focusing on their own personal lives at the moment, especially as they're both happily involved with other people.
While the former, a proud teacher, is on the bright path to having a serious boyfriend (she's seeing somebody right now), her firefighter former beau has been in a happy relationship for nearly a year. We were honestly rooting for this once-engaged couple, yet they seem perfectly content as well as genuinely happy with where they stand today, which is all that matters in the long run.
Read More: Are Stacy and Izzy From Love is Blind Still Together?