Taylor Sheridan is one of the most prolific showrunners currently working in Hollywood. Sheridan has created a slew of neo-Western programming for Paramount Network and Paramount+ with 'Yellowstone' and its several spin-offs. The trend will seemingly continue with Sheridan's upcoming television series for Paramount+, titled 'Land Man.' According to reports, the West Texas-set project is currently undergoing pre-production and is scheduled to start filming its first season in Fort Worth, Texas.
The project will mark Sheridan's return to Fort Worth, Texas, following his work on 'Lawmen: Bass Reeves,' the fourth installment in the 'Yellowstone' franchise. Previously, other Sheridan projects, such as 'Yellowstone,' and '1883' have also been filmed in Fort Worth. However, the September start date for 'Land Man' seems likely to be delayed amidst the ongoing WGA and SAG-AFTRA strikes in the USA, which have prevented writers and actors from participating in film and television productions.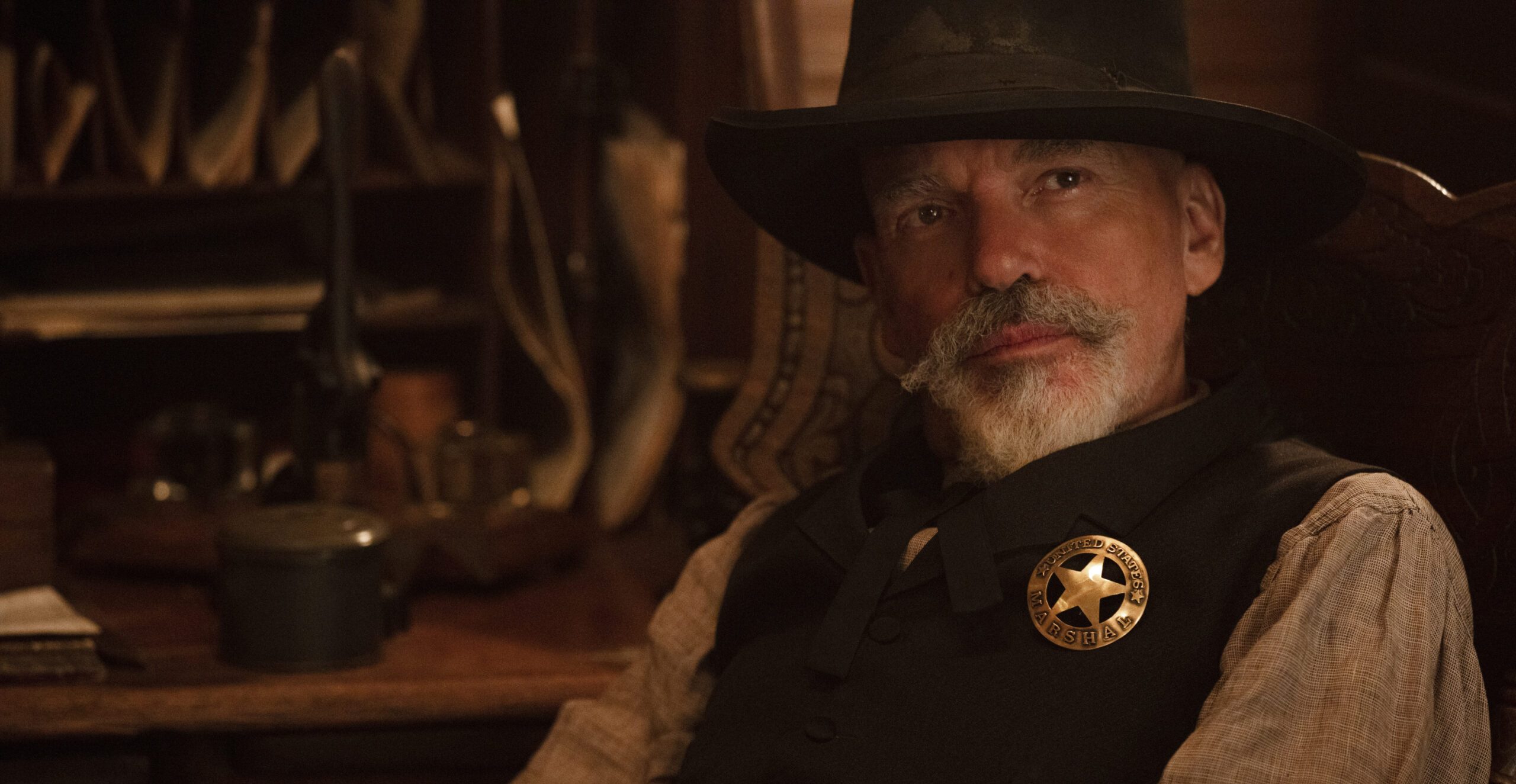 The second season of Sheridan's critically acclaimed 'Yellowstone' prequel '1923' starring Harrison Ford and Helen Mirren, has already been delayed because of the strikes as of June 2023. Hence, 'Land Man' could face similar production delays unless the strikes can resolve quickly. Aside from serving as the showrunner, Sheridan will also act as an executive producer under his Bosque Ranch Productions, having co-created the series through his overall deal with Paramount Global.
'Land Man' was first announced in February 2021 and will be based on the podcast 'Boomtown' hosted by Christian Wallace and produced by Texas Monthly. The series will reportedly focus on the oil rigs business through a story of roughnecks and wildcat billionaires in modern-day West Texas. The proverbial "boom" caused by the oil business and its impact on climate, economy, and geopolitics will be explored through the series. "It really focuses on greed. The very best and the very worst of man, of humanity. And that is a story worth telling and exploring," Sheridan has said about the show's premise.
Sheridan's frequent collaborators, David Glasser, ​David Hutkin, Ron Burkle, and Bob Yari, are also expected to take on executive production duties. At the same time, Texas Monthly, the producers of the original podcast, will have some involvement in the project. 'Land Man' will feature actor Billy Bob Thornton in the lead role of Tommy Norris, following his guest role as Marshal Jim Courtright in Sheridan's '1883.' Thornton is also expected to serve as an executive producer on the series.
The 'Land Man' cast also includes Michelle Randolph and Jacob Lofland appearing as Tommy Norris' children, Ainsley and Cooper Norris. Randolph is known for essaying Elizabeth "Liz" Strafford in Sheridan's '1923.' Lofland rose to prominence with his role as Aris in 'The Maze Runner' franchise. Actress Ali Larter rounds out the initial casting announcements and is expected to play Tommy's ex-wife. Larter is known for her roles in shows such as 'The Rookie' and 'Heroes.'
Read More: Who Plays Travis on Yellowstone? Is Taylor Sheridan a Real Cowboy?