'The Biggest Loser: Glory Days' is the sixteenth season of the popular weight-loss competition show, 'The Biggest Loser,' which premiered on NBC on September 11, 2014. This season features former athletes, including former National Football League players and Olympic Gold medalists, competing to lose weight and win a $250,000 prize. Bob Harper and Dolvett Quince returned as trainers, while new trainers Jessie Pavelka and Jennifer Widerstrom joined the show.
The show begins with a group of overweight contestants who are looking to transform their lives and improve their health. Each week, the contestants weigh in to determine how much weight they have lost. The two contestants who have lost the least amount of weight are at risk of being eliminated from the show. Along the way, they face many obstacles and challenges, but with hard work and dedication, they achieve their goals and transform their lives. It's been quite some time since Season 16 of the show aired, and fans must be curious to know where their favorite contestants are. If you are pondering in the same boat of curiosity, we've got you covered.
Where is Toma Dobrosavljevic Now?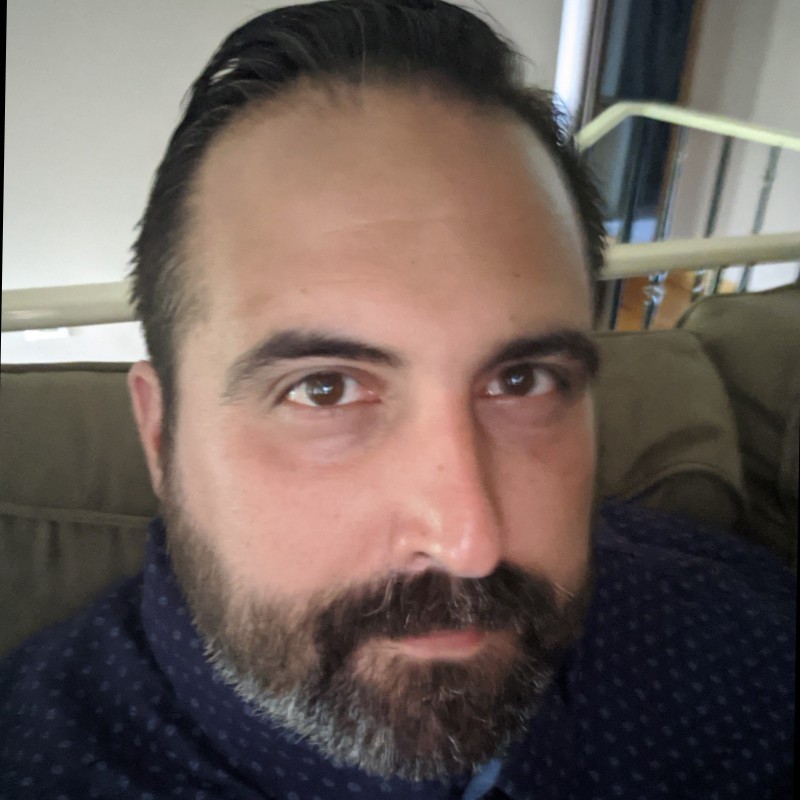 Toma Dobrosavljevic's win on 'The Biggest Loser: Glory Days' was a major achievement, as he lost over half of his body weight during the course of the show. Since his win, he has not discussed his weight publicly, but he does maintain a presence on social media. In recent years, Toma has transitioned from his reality TV career to a successful career in project management. He currently works as an Associate Project Manager for Thermo Fisher Scientific, a leading biotechnology company, where he is responsible for managing projects and ensuring their successful completion.
Before his current role, Toma worked as an Associate Project Manager for PPD, a contract research organization, and as a Senior Manufacturing Manager for bioMérieux, a medical diagnostics company. He is married to Chelsea Arthurs, a contestant in season 15 of 'The Biggest Loser' and the two have a beautiful baby boy.
Where is Sonya Jones Now?
Sonya Jones is a former finalist of NBC's 'The Biggest Loser' and author who has opened her own weight loss clinic called Losin' It with Sonya Jones. The clinic, located in Springfield, Illinois, offers a variety of programs and services to help clients achieve their weight loss goals. As the owner and coach, Jones draws on her own experiences and knowledge to create personalized plans for each client, incorporating fitness, nutrition, and mindset strategies. In addition to running her weight loss clinic, she works as an Outreach Representative for HSHS Medical Group.
Jones' role involves promoting the vision and mission of the organization within local communities, presenting to an average of 30,000 people annually. She also works closely with local Chamber of Commerce organizations and media outlets to raise awareness of HSHS Medical Group and its physicians. Jones is passionate about health and wellness and is committed to helping others achieve their goals. Through her weight loss clinic and outreach work, she has become a prominent figure in the health and wellness community in Springfield, Illinois, and beyond.
Where is Rob Guiry Now?
Rob Guiry is a former contestant of 'The Biggest Loser' reality show and a successful professional in the financial industry. Currently, he is working as a Vice President of Investments at David Lerner Associates, Inc. in Westport, Connecticut. In this role, Rob is responsible for providing investment solutions and advice to clients, managing their portfolios, and ensuring that they achieve their financial goals. Prior to joining David Lerner Associates, Inc., Rob worked as an Independent Insurance Agent at Charter Oak Financial in Norwalk, Connecticut.
Rob is a graduate of the College of the Holy Cross in Worcester, Massachusetts. He served as a Student Compliance Coordinator at the college for six months in 2021. In this role, Rob was responsible for ensuring that the student-athletes complied with the NCAA and college regulations. Rob is a testament to the fact that with hard work, dedication, and discipline, one can achieve their goals in both personal and professional life.
Where is Howard "Woody" Carter Now?
Howard "Woody" Carter is a former contestant of season 16 of the popular weight loss reality show, The Biggest Loser. He is known for keeping a low profile and leading a private life away from the public eye. Beyond his appearance on the show, there is not much information available about him. It is unclear what he has been up to since his time on 'The Biggest Loser,' and he has not made any public statements or appearances in recent years. Despite his lack of public presence, fans of the show still remember him and his journey toward a healthier lifestyle.
Where is Lori Harrigan-Mack Now?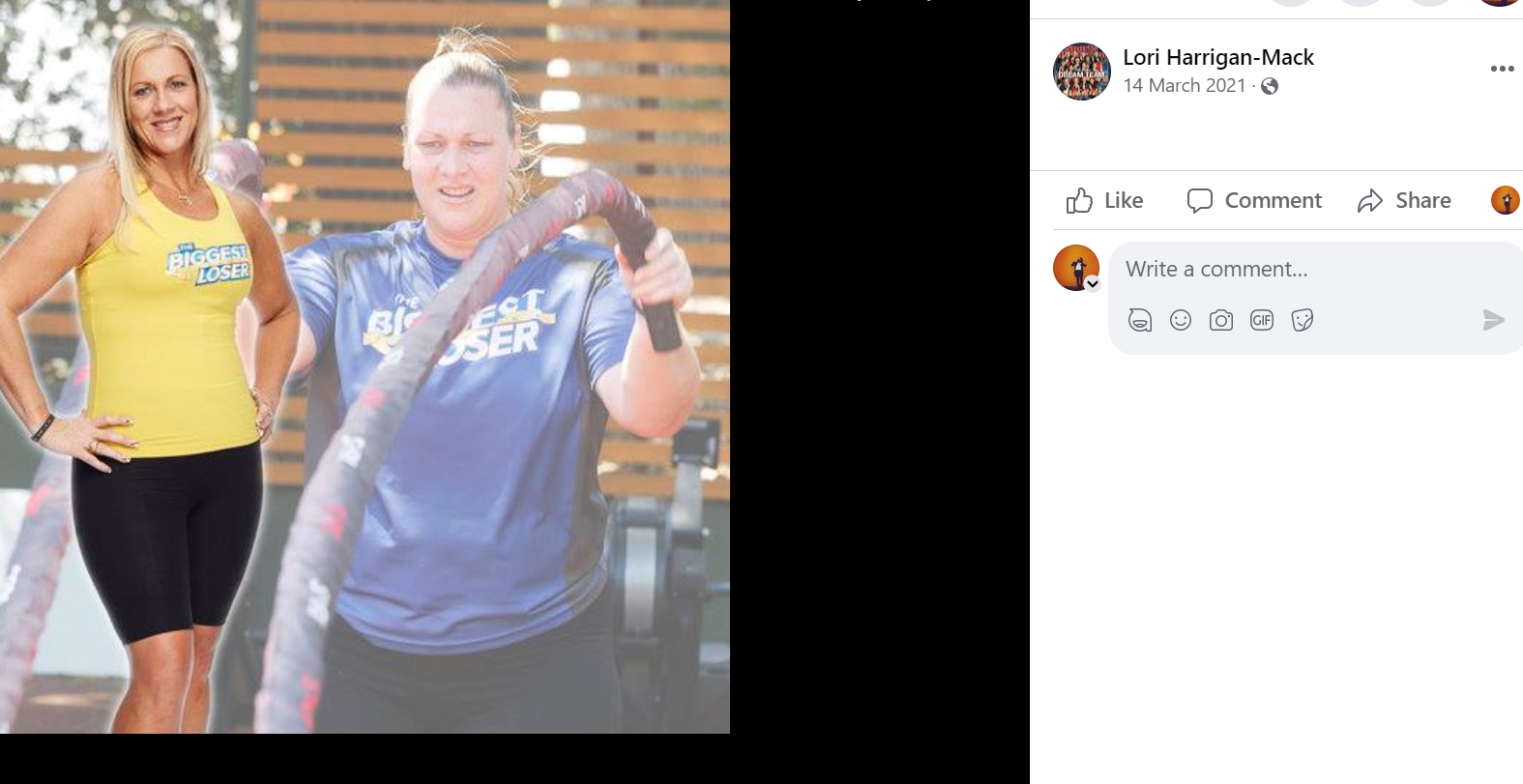 In 2014, Lori Harrigan-Mack appeared as a contestant on the reality competition show 'The Biggest Loser,' titled 'The Biggest Loser: Glory Days,' where she began the show weighing 301 pounds. She underwent a remarkable transformation and weighed 210 pounds on the day of the finale, having lost a total of 91 pounds. Harrigan is a highly accomplished athlete and a celebrated softball pitcher from Anaheim, California. She is a former collegiate All-American and was a three-time Olympic Champion as a member of the Team USA in 1996, 2000, and 2004.
Harrigan's impressive career includes several records, including being the Big West Conference career leader in shutouts and innings pitched. She is also a USA Softball Hall of Fame honoree. Outside of her athletic career, Harrigan is married to Andrew Mack and has a son named Shawn. She is an inspiration to many aspiring athletes and people looking to make positive changes in their lives.
Where is Scott Mitchell Now?
William Scott Mitchell is a retired professional American football player who spent 12 seasons in the National Football League (NFL) as a quarterback. During his career, he played for several teams, including the Miami Dolphins, Detroit Lions, Baltimore Ravens, and Cincinnati Bengals. In addition, he played for the Orlando Thunder of the World League of American Football. Mitchell began his football journey playing college football for the University of Utah.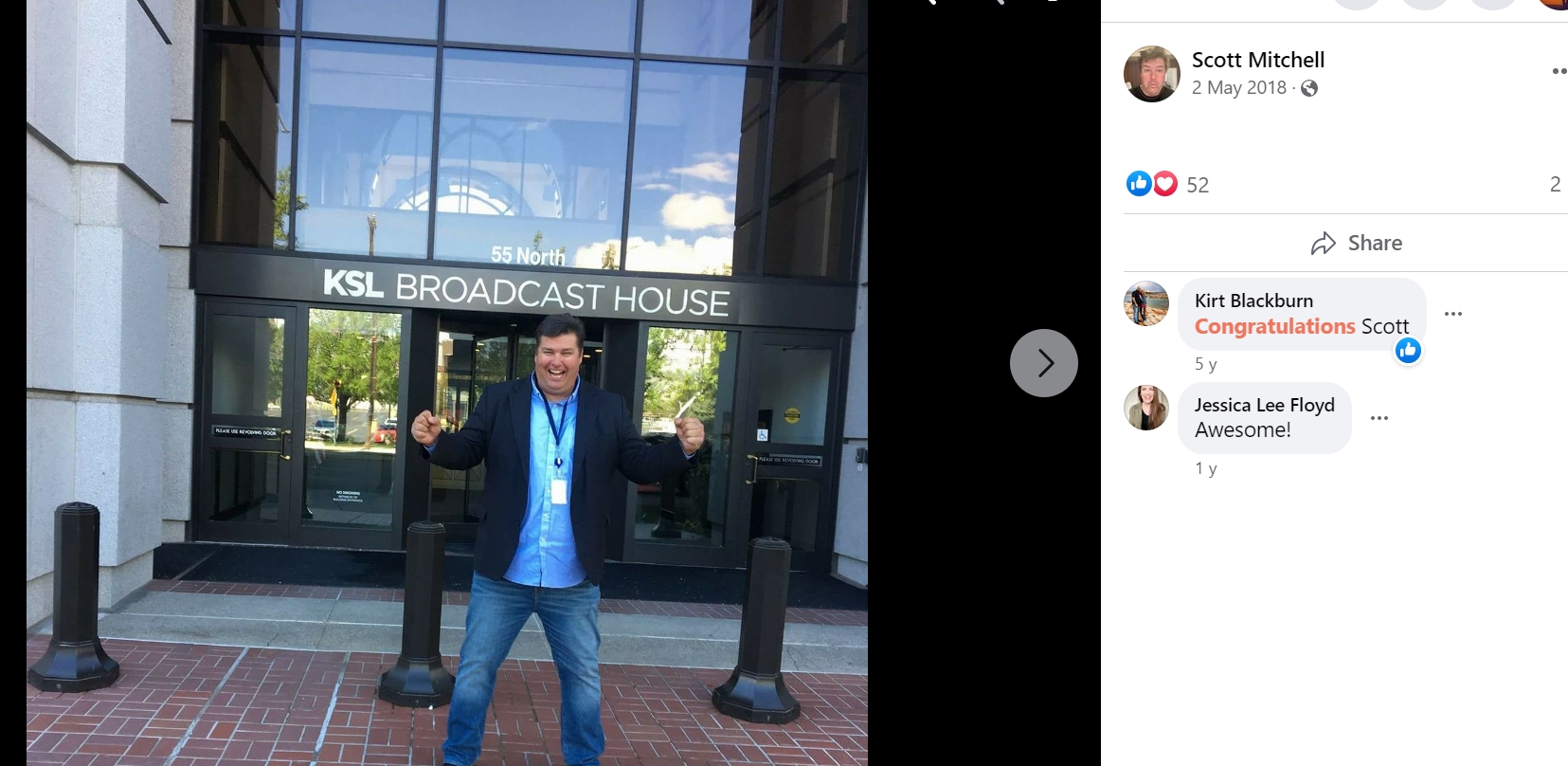 After retiring from professional football, Mitchell pursued a career in broadcasting and joined KSL NewsRadio as a sports analyst. Moreover, he worked as the head football coach at his alma mater, Springville High School, in Utah. He resigned from his coaching position in January 2012 to focus more on his software business. Mitchell's alma mater is Springville High, where he studied before going on to the University of Utah to study Economics. Born on January 2, 1968, in Springville, Utah, Mitchell has left a remarkable legacy in the NFL and has made a name for himself in the broadcasting industry.
Where is Damien Woody Now?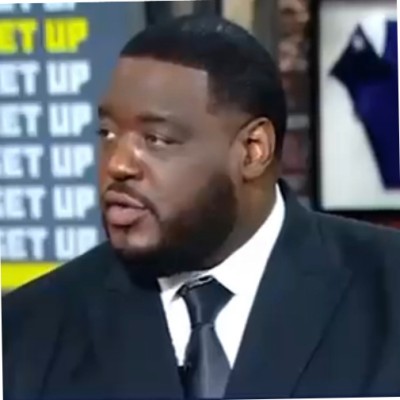 Damien Woody is a former professional football player who played in the National Football League (NFL) for the New England Patriots, Detroit Lions, and New York Jets. Born on November 3, 1977, he played college football for Boston College. After being drafted by the Patriots in the first round of the 1999 NFL Draft, he went on to win two Super Bowl rings with the team. Throughout his pro career, he played every position on the offensive line and was selected for the Pro Bowl in 2002.
Following his retirement from football, Woody became a co-principal at Patriarch Ventures, LLC, in January 2013, where he has been working for the past 10 years. Additionally, he has been working as a television analyst for ESPN since August 2011, providing expert analysis and commentary on various football games and events. Woody is also a family man and is married to Nicole Woody, with whom he has seven children: Kamille, Jalynn, Alexandra, Domonique, Deuce, Dontrell, and Jacoby.
Where is Jordan Alicandro Now?
Jordan Alicandro is a former contestant on season 16 of 'The Biggest Loser.' He is known for his remarkable weight loss journey on the show, where he worked hard to overcome his struggles with obesity. However, Alicandro leads a private life, and not much is known about his personal life and career beyond his appearance on the reality show. Despite his low profile, Alicandro remains an inspiration to many who have struggled with weight issues, as he proved that with dedication and hard work, anyone can achieve their weight loss goals.