'The Biggest Loser: Families' was the sixth season of the popular reality TV show that aired on NBC in 2008. This season, hosted by Alison Sweeney and featuring celebrity trainers Bob Harper and Jillian Michaels, focused on the power of familial bonds and support in achieving weight loss goals. The season began with eight pairs of family members, including parents and children, siblings, and spouses, each with unique motivations and challenges. Contestants competed in intense workouts and challenges, with the losing team facing elimination each week.
Along the way, they received guidance and support from expert trainers and medical professionals to help them overcome physical and emotional obstacles. 'The Biggest Loser: Families' was a season that showcased the power of love, support, and determination in achieving personal health and fitness goals. It inspired viewers to pursue their journeys to wellness while highlighting the importance of family support in the process. If you're curious to know where your beloved contestants from Season 6 are, we've got you covered.
Where is Michelle Aguilar Now?
Michelle won the competition by losing an impressive 110 pounds on the show. Following her victory, she married her boyfriend, Micah Whitehead, in 2009, and together they have two daughters. In 2011, Michelle wrote a book titled 'Becoming Fearless,' which chronicles her journey toward achieving her weight loss goals and overcoming her fears. It received critical acclaim and has since become a bestseller. Aside from her writing, Michelle has dabbled in acting. She appeared in a comedic short called 'Greeting,' where a man researches the best way to talk to women. It received positive reviews, and Michelle's performance was particularly praised.
Michelle is also known for her motivational speaking and has given talks on topics such as overcoming adversity, goal-setting, and personal growth. In one of her videos titled 'I Smile So You Think I'm Ok,' she shared her personal struggles with depression and how she used positivity and self-love to overcome it. The video went viral and has been viewed millions of times on social media. Michelle's story is an inspiring example of overcoming challenges and achieving their dreams through hard work, determination, and a positive mindset.
Where is Ed Brantley Now?
Ed Brantley has continued his weight loss journey even after leaving the show. To maintain his weight loss and achieve his 32″ pant size goal, he has instilled a mindset of complete discipline at home, similar to what he had at the ranch. Ed often thinks about what his trainer Bob would say or how his fellow contestant Heba would remind him not to stop.
As a professional chef, Ed used to taste everything he cooked throughout the day, leading to additional calorie consumption. However, he has now stopped this habit and spits the food into a napkin when he needs to taste it. In addition to his weight loss success, Ed has started a business called GourmEd's and has written a cookbook, for which he is currently seeking a publisher. His commitment to his health and fitness journey inspires others looking to make positive changes in their lives.
Where is Vicky Vilcan Now?
Vicky Vilcan, an Anesthetist from Houma, LA, appeared on the NBC reality weight-loss show along with her husband, Brady Vilcan, to lose weight together and encourage healthy eating habits in their children. While she made it to the finale and secured third place, Vicky became more widely known among viewers for her portrayal as the most clever gameplayer and strategist in the history of 'The Biggest Loser,' overshadowing her actual weight loss achievements. Since then, she has continued to focus on her profession as an Anesthetist and is a proud Registered Nurse.
Where is Heba Salama Now?
Heba Salama is a multi-talented individual who works as a Photographer specializing in commercial, family, and wedding photography. In addition to her photography work, she is also a BRCA2 Previvor, having undergone preventive measures to reduce her risk of breast and ovarian cancer. Heba is also an infertility warrior, advocating for awareness and support for individuals and couples struggling with infertility. She uses her platform as a photographer and advocates to share her experiences and empower others with her story. Heba is a proud mother of two, and the Photographer doesn't spare a single moment without her adorable children.
Where is Renee Wilson Now?
Renee appeared on 'The Biggest Loser: Families' alongside her daughter Michelle, whom she had been estranged for five years before the show. She had given up on herself and was gaining weight steadily after her divorce from Michelle's father, using age as an excuse. Renee eventually realized that she had gained 50 pounds and was considering gastric bypass surgery until she received a call from her daughter, inviting her to be her teammate on 'Biggest Loser.' Since then, she has transformed her life and founded the clothing brand Dare to Walk Different.
Where is Amy Cremen Now?
Amy Cremen is currently working as a Purchase Specialist at HMS Mfg. Co. in Troy, Michigan. She joined the company in March 2023 and has worked in this position for two months. As a Purchase Specialist, Amy manages purchasing activities and develops relationships with suppliers to ensure the company's procurement needs are met efficiently and effectively. With her expertise in procurement and attention to detail, she is a valuable addition to the HMS Mfg. Co. team. Amy's previous work experience and skills in this field have equipped her to excel in her current role and contribute to the company's success.
Where is Coleen Skeabeck Now?
On this day 13 years ago… my live finale for @biggestloser! Time sure flies! #biggestloser #nbc #iwoulddoitagain pic.twitter.com/WcoudmwF69

— Coleen Skeabeck (@ColeenSkeabeck) December 17, 2021
Coleen Skeabeck is a Business Banking Loan Assistant at CrossFirst Bank, where she has been working for almost six years. In her role, she provides administrative and customer relationship support for the Business Banking team. Coleen is responsible for monitoring loans and deposits, assisting with preparing and reviewing documents for new client relationships and credit facilities, and corresponding with applicants, internal employees, and outside vendors to obtain necessary documents.
Where is Brady Vilcan Now?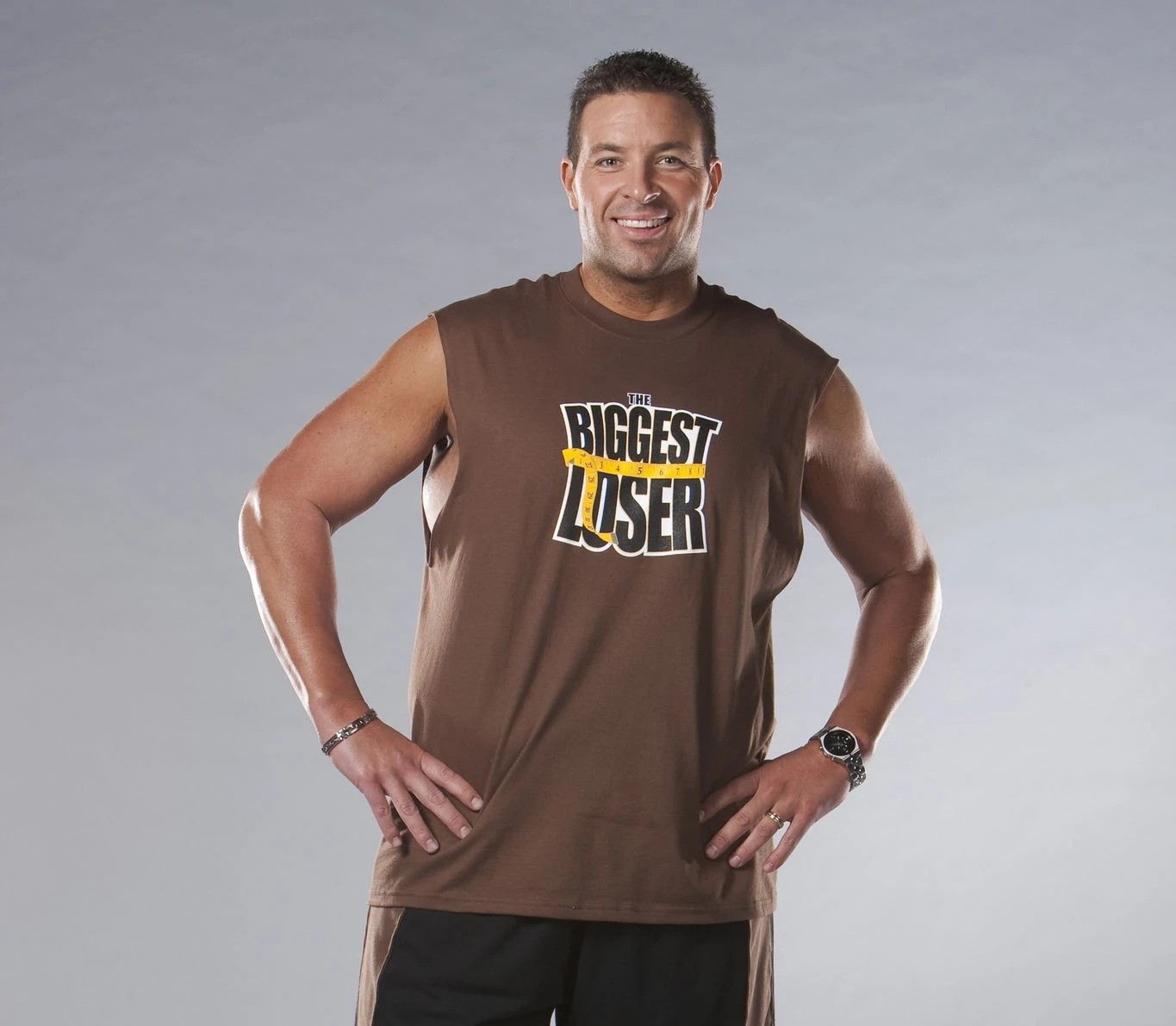 Brady, who is of Chitimacha heritage, married Vicky at 18. He pursued a Doctor of Pharmacy degree and supported his wife in completing her anesthesia school. Brady is committed to giving back to the community and dedicates his time to a local pharmacy that serves underprivileged individuals. Family is paramount to him, and he has two lively and intelligent children. However, Brady's four-year-old daughter is struggling with obesity, weighing 67 lbs, which has become a significant concern for him and his wife. Hence, they are eager to teach their daughter healthy habits and lifestyle choices.