Based on JP Pomare's 2019 novel 'In the Clearing,' the Disney+ (Hulu in the US) series 'The Clearing' is an Australian thriller drama series. As the show begins, a note appears on the screen to clarify that "while certain story elements were inspired by actual events, this series is a work of fiction." This refers to the fact both the show and its source material draw from the incidents involving the real-life cult, the Family, a doomsday cult based in Australia whose beliefs were a hodgepodge of Christianity, Hinduism, and other Eastern and Western religions.
In episode 1, we are introduced to Freya Heywood (Teresa Palmer), a single mother who lives with her son Billy in a remote cabin in rural Victoria. After a young girl goes missing in the area, painful memories return in full force. Meanwhile, Amy (Julia Savage) is a young girl who lives in a cult-like community called the Kindred. When a young girl named Sara is kidnapped and brought there, it forces Amy to reflect on the life she has led until this point and the lies she has been told. Here is everything you might need to know about the ending of 'The Clearing' episode 2. SPOILERS AHEAD.
The Clearing Episodes 1 and 2 Recap
The series begins with a woman swimming in a lake. She is later revealed to be Freya. The plot shifts, and we find Amy has been actively involved in Sara's kidnapping. Afterward, the young girl is brought to a place where she is told that her new name is Asha, and she is introduced to other children her age. It soon becomes apparent that the kidnapping didn't happen with explicit permission from the higher-ups in the cult, who begin to worry that this will bring unwanted attention to their community. Kindred's leader, Adrienne Beaufort / Maitreya (Miranda Otto), and her most prominent advisor, Dr. Bryce Latham (Guy Pearce), realize what a disaster this can be and deduce that the only thing they can do now is to assimilate the child into their community. But Sara proves to be too wilful and independent, almost impervious to the attempts to brainwash her.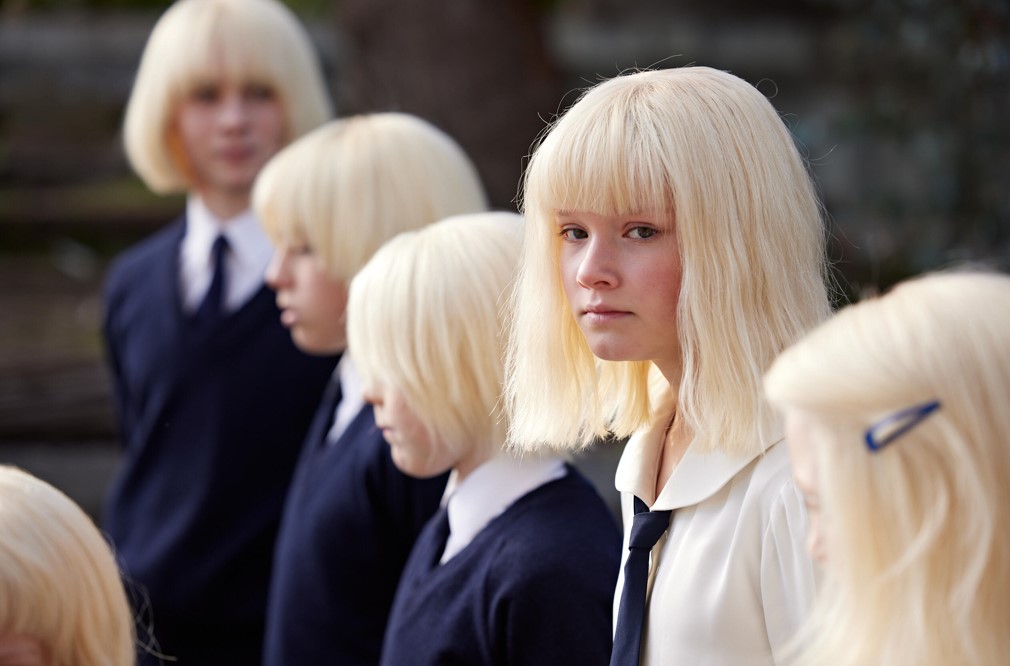 Freya becomes concerned about her own son when she hears about a missing girl. She reaches out to a man named Joe, who, at this point of the story, seems like can be Billy's father. However, toward the end of episode 1, it is revealed that Amy and Freya are the same person and the narrative of 'The Clearing' is split into two timelines. In the past, Amy is tasked to indoctrinate Sara in the beliefs of the Kindred, but Maitreya and the others don't realize that she has already started questioning those beliefs before Sara's arrival.
In the present day, Freya takes care of Adrienne, who seems to be suffering from dementia. Dr. Latham pays them a visit and berates Freya for the quality of the care. Freya has an estranged relationship with Christine (Doris Younane), who we presume is Freya's mother-in-law. Joe turns out to be Yusuf Saad, the detective who investigated Sara's disappearance. Toward the end of episode 2, Wayne (Mark Coles Smith), Billy's biological father, returns to town, sending Freya into panic mode.
The Clearing Episode 2 Ending: Who is Freya's Biological Mother?
'The Clearing' follows quite an unconventional narrative style. It establishes certain things throughout an episode, only to take them apart in the final ten minutes. In episode 1, we are led to believe that Freya becomes worried about her son's well-being after learning about Sara's kidnapping from the news. When the truth is revealed, we realize that Freya/Amy is deeply traumatized by her past. When a girl disappears in the present, she associates it with the kidnapping of Sara and presumes that the kidnappers used a white van (During Sara's abduction, the Kindred members used a white van) to abduct the girl from her locality. In episode 2, we are misdirected toward believing that Amy was a biological child of Adrienne. But as we later learn, Christine is actually her biological mother. The fact that she is closer to Adrienne than Christine likely indicates how horribly encompassing Freya's trauma is.
Christine seems to be close to Wayne, whom she considers her family. In contrast, Freya starts panicking after she gets a call from Wayne about Billy and subsequently dials Christine's number to demand to know why she shared her number with Wayne. While it's quite possible that Freya has actual reasons to be terrified of the biological father of her son, it's more probable that she still believes Adrienne's teachings, which proclaimed her to be the One. Freya's children are meant to carry the message of the Kindred into the future generation.
What Happened to Sara? Is she Dead?
Filled to the brim with unparalleled courage, Sara rebels against the Kindred from the moment she is brought to Blackmarsh, a property in rural Victoria. No matter the punishment she receives and the brainwashing sessions she is forced to undergo with Amy and Maitreya, she never stops asking the others to let her return to her mother. Unfortunately, as this is a case of kidnapping, the members of the Kindred know that they can't do that, especially with Sara now having bleached hair, a common feature among the Kindred children, and figuring out exactly where she is.
While Amy has a psychedelic experience after Adrienne gives her an LSD pill, Sara makes one more attempt to escape, breaking out of the basement she had been locked in and running toward the fences of the property. But she gets caught, and the following morning, Dr. Latham informs Amy that Sara has gone home, adding that the girl didn't belong there. As it has already been established that Kindred can't let Sara go home, the implication here is that she has been killed.
Does Adrienne Have Dementia?
We learn that Freya is Amy when she visits an older Adrienne, who calls her by that name. Although Adrienne seems to reside in her own house, she now has someone to care for her. Freya regularly visits her and still treats her like a mother. It is heavily implied that people around Adrienne believe that she has dementia, and her actions also indicate that. However, toward the end of episode 2, she sends Freya to fetch her a drink and calls someone who is supposedly standing outside Billy's school. The obvious signs of dementia are suddenly no longer there in Adrienne.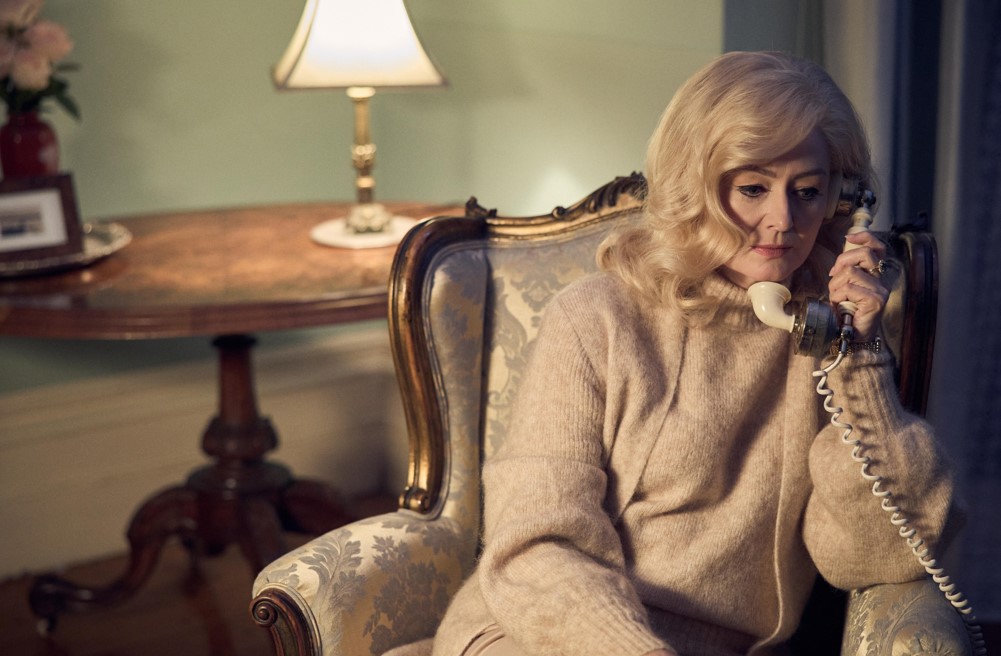 Perhaps, Adrienne pretended to have dementia to avoid prison time and maintain control over the followers who remained in the cult, including Freya. The fact that she has someone keeping a watch on Billy implies that she still believes Freya's children will take the Kindred to the next generation.
Read More: Where is The Clearing Filmed?