Showtime's 'The Curse' follows a couple who are in the business of renovating homes. They are making a TV show about it, but they don't want it to be like any other HGTV show. They want the people to know how dedicated they are to the community, and even though they are participating in gentrification, their intentions are entirely noble. Of course, things are not so easy. What they want to look like and what they actually are don't quite align as much as they'd want to.
This particularly shows in the way the husband, Asher, tries to use Whistling River Casino as a trade-off to a journalist, hoping to stop her from airing something that doesn't show the couple in a flattering light. Considering the realistic tone that 'The Curse' adopts, the viewers naturally wonder if the casino depicted in the show is an actual place.
Whistling River Casino is a Fictional Location in The Curse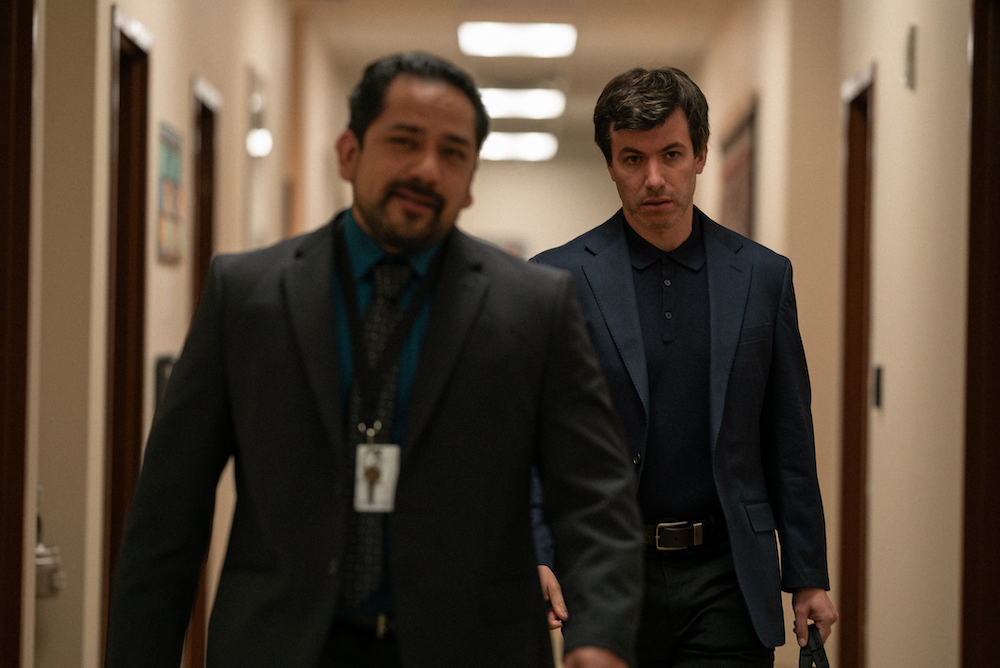 While a lot of things in 'The Curse' might seem real, it is a completely fictional story that relies on relevant themes and the realistic presentation of the characters to make it feel authentic to the audience. This is why perhaps the characters and certain locations in the show might feel real, but they aren't. Whistling River Casino is a fictional place in the show created for the purpose of serving the narrative.
The casino comes into the picture when an interview that the Siegels were using to promote their TV show goes wrong. The interviewer asks some pointed questions about Whitney's parents, and Asher loses his cool by turning things around for the interviewer. It doesn't take him long to realize that he might have ruined the whole thing, so he decides to offer the journalist something good in return for not painting him and Whitney in a bad light.
In the second episode, Asher goes to the casino, when the journalist tells him that he is testing her patience because he hasn't delivered her anything he promised. He needs to get hard evidence to show that the casino has been involved in illegal and/or unethical practices. A desperate Asher tries different ways and eventually succeeds in getting something from the computer of his friend and ex-colleague who works there.
While the casino might not be real, the show uses it to point out how places like it are designed to keep people there. Be it the blue lights that intensify after sundown to distort people's perception of time inside the building, or be it the bands that offer people the facility to withdraw their money on-site without having to go back and forth to the ATM— some dodgy, to say the least, practices are at play at the casino.
Read More: The Curse: Is Flipanthropy a Real TV Show?