There are a lot of things that set Showtime's 'The Curse' apart, but perhaps its proximity to reality, despite being a fictional story about reality TV shows, is what makes it such a compelling watch. With Emma Stone, Nathan Fielder, and Benny Safdie at the helm, the show blurs the line between reality and fiction, which is funny because they are supposed to be creating a reality show in the Showtime series. Stone and Fielder's characters, Whitney and Asher Siegel, are its creators, and they call it Flipanthropy. Due to the realistic nature of 'The Curse,' it is natural to wonder whether Flipanthropy is based on a real show. SPOILERS AHEAD
Flipanthropy is a Satire on Popular HGTV Shows
In 'The Curse,' Whitney and Asher are focused on creating eco-friendly homes. They live in Española, New Mexico, and spend their days scouting properties and flipping them into a sustainable habitat, selling them for a higher price. Despite making a ton of profit out of it, the couple claims that their intentions are entirely philanthropic (hence the word in the show's title), and they are making active efforts to give back to the community. Or so they say.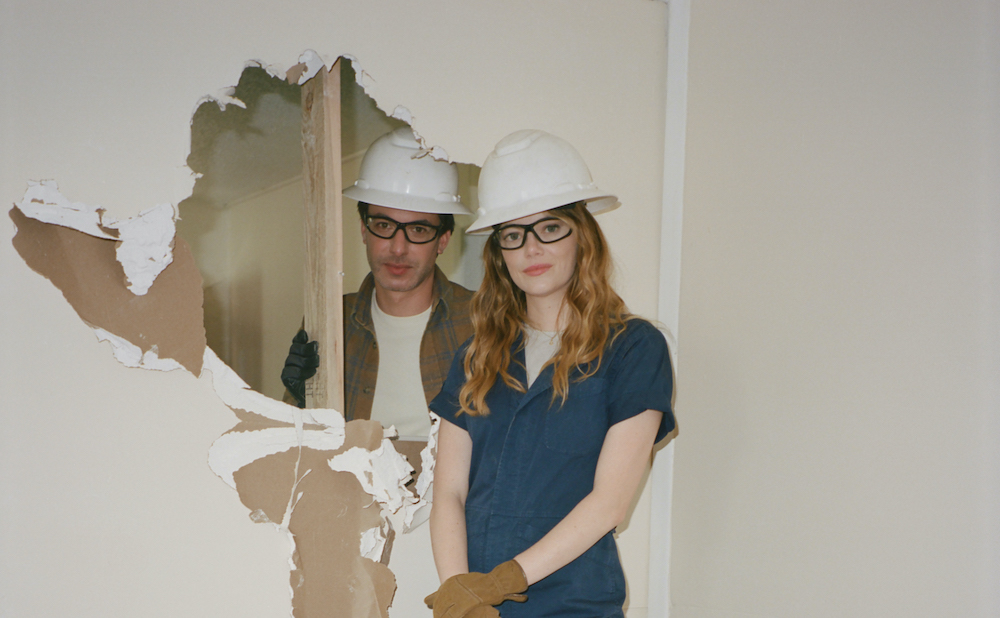 The concept of 'Flipanthropy' is to create passive homes by flipping old properties. The idea has been exploited over the years, bringing it to the audience in different forms. Usually, a couple is at the center of the story, with responsibilities equally divided between them. Such shows have found immense success over the years. 'Property Brothers' and 'Fixer Upper' are great examples of that. But people don't tune into these shows just for the renovation part.
It's not surprising that watching the same couple over and over again gets the audience invested in their personal lives, and soon, flipping the house takes a backseat, and the relationship between the hosts takes centerstage. Over the years, fans have been interested in the relationship status of people like Chip and Joanna Gaines from 'Fixer Upper,' Tarek El Moussa and Christina Haack from 'Flip or Flop,' and Chelsea Houska and Cole DeBoer from 'Down Home Fab,' to name a few. Whitney and Asher also become one of those couple, even though they claim that their show is not like the other HGTV shows.
There is no real-life counterpart of 'Flipanthropy,' but the show is clearly based on the string of HGTV reality shows and what goes on behind the scenes in them. 'The Curse' is more concerned with the rocky relationship between Whitney and Asher, which only seems to get worse with every episode. Using the premise of the fake reality show, the actual series turns the attention towards a plethora of issues, which include gentrification, land rights, and ethical dilemmas, among others.
While the show might not be real, the concept of eco-flipping is quite real. In recent years, the drive to create passive houses, which are more environmentally friendly and cut down on carbon footprint, has been gaining momentum. Like everything else, this, too, can be exploited by people wanting to turn a profit and create their whole brand around it, which is where the Siegels and their show come into the picture.