In 'The Eminence in Shadow' or 'Kage no Jitsuryokusha ni Naritakute!' episode 19 titled 'Dancing Puppet,' Princess Iris invites Beatrix, the goddess of war to the VIP section to watch the Bushin Festival tournament. Soon Perv Asshat comes to watch the competition too along with Raphael Oriana. In one of the most highly expected battles, Mundane Mann and Princess Iris face each other to decide the true winner of the tournament. Here's everything you need to know about the ending of 'The Eminence in Shadow' episode 19. SPOILERS AHEAD!
The Eminence in Shadow Episode 19 Recap
While the Bushin Festival tournament finally approaches the final rounds, Cid enjoys the action from the VIP section, thanks to his sister. He is sitting next to Princess Iris when Beatrix, the Goddess of War, who Cid has met previously shows up. It turns out that she is a special guest of Iris and eventually sits near Cid as well. When asked about who has impressed her most in Bushin Festival, Beatrix names Cid and mentions that she has incredible potential. Everyone is shocked since they feel that Cid is not even good enough to defeat his sister, so there is no chance that he managed to get noticed by Beatrix somehow.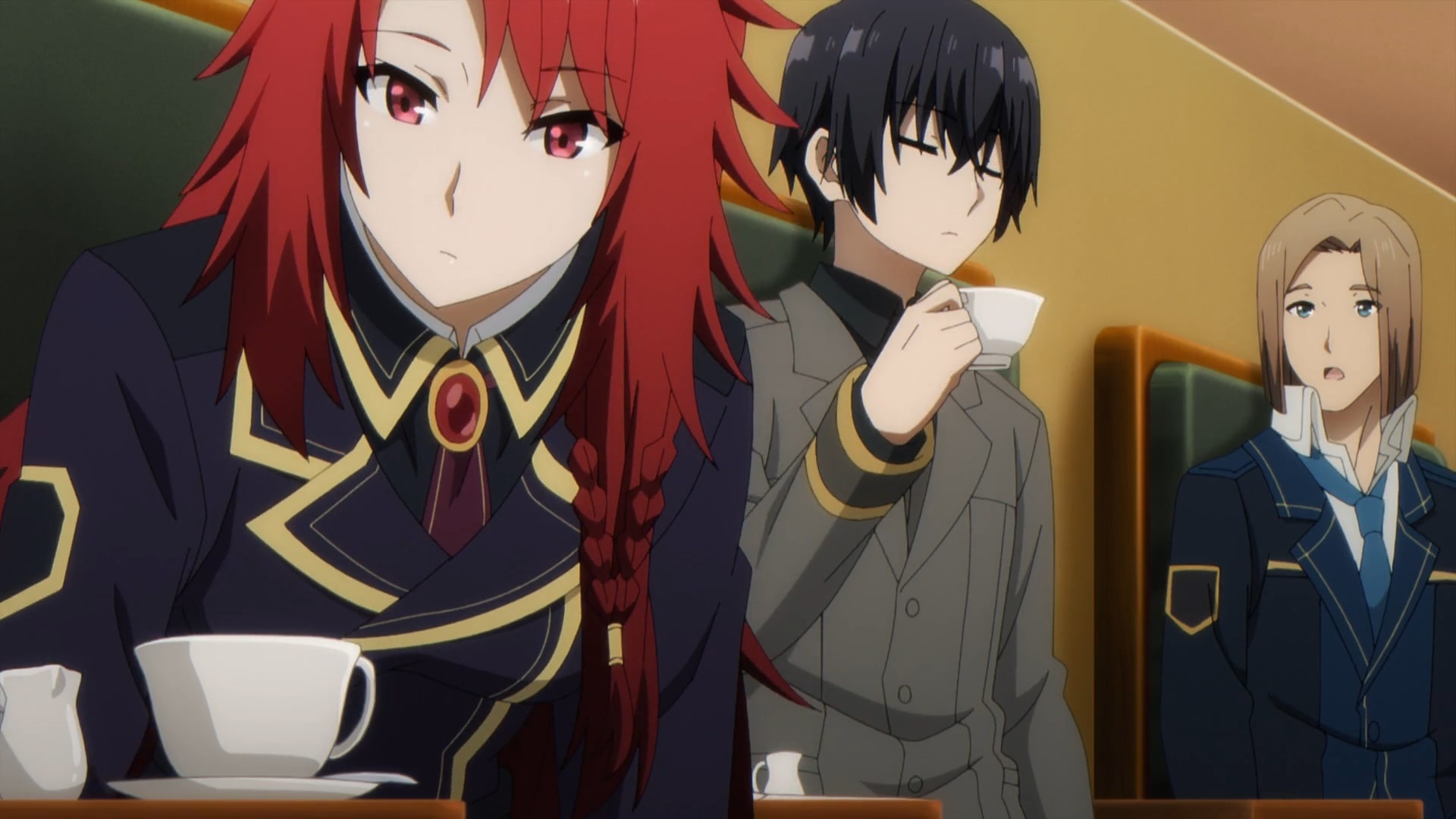 Elsewhere, Perv Asshat drugs Raphael Oriana before taking him to the stadium to watch the Bushin Festival. He desperately hopes that Rose eventually shows up since her unavailability would mean that he will have to use Raphael to assassinate the King of Midgar and then install a puppet in his place. This will overcomplicate things and make his life very tough. If Rose shows up then he can accomplish his mission for the Cult without overcomplicating his life and he does feel that she will eventually come.
The Eminence in Shadow Episode 19 Ending: Who Wins the Bushin Festival Tournament?
After watching him closely over the last few days, Princess Iris now finally stands against Mundane Mann. She knows that despite his weakened appearance, her opponent is incredibly strong. But she still feels that she is good enough to defeat him. However, just when the battle begins and Iris prepares herself to attack him, she has a vivid vision of herself getting decapitated. This scares her so much that she falls back.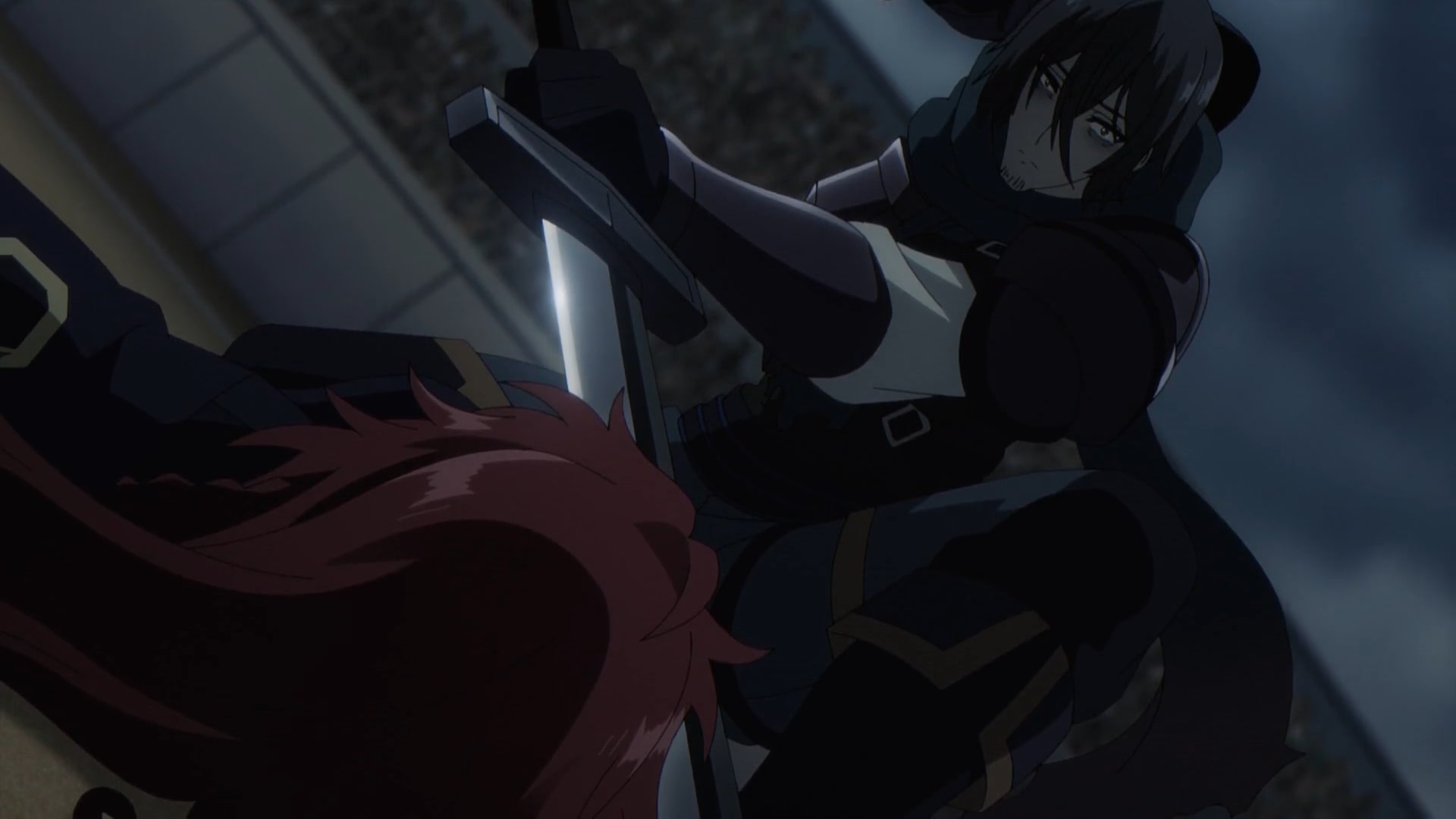 Iris gathers all strength to stand up on her feet but vivid visions of her getting cut down by Mundane Mann continue to haunt her. Eventually, Mundane Mann easily manages to slam her to the ground and puts his sword to his throat, without getting struck by her even once. Everyone is shocked since it was expected that Princess Iris will win the Bushin Festival again, but Mundane Mann emerges as the unexpected champion.
Is Raphael Oriana Dead? Who is the Stylist Bandit Slayer?
Just moments after Mundane Mann defeats Princess Iris, Rose makes her way toward the VIP stand so that she can accomplish a secret mission. On her way, she finds the dead bodies of Cult members and suddenly comes across the Shadow Garden, whose members encourage her to achieve her goal. She eventually finds Perv Asshat, who is ecstatic to see Princess Rose there. He orders Raphael Oriana to greet his daughter.
Rose is naturally emotional to see her father in his terrible state and bows in front of him. She then apologizes for the mistakes in the past and the ones that she is about to commit now. Just for a moment, Raphael manages to shake the effects of Perv Asshat's control over his mind and tells his daughter that he forgives her for everything. Rose gathers all her courage and stabs her father to death. Before Perv Asshat could comprehend what the Princess is doing, she puts the sword to his neck prepared to take her own life.
Suddenly, Mundane Mann jumps into the VIP section and reveals himself to be Shadow. That's when Rose recalls having an encounter with a vigilante named Stylist Bandit Slayer when she was a young girl. He had saved him then and the Princess now realizes that Shadow, Mundane Mann, and Stylist Bandit Slayer are the same person. Shadow encourages Rose to continue moving on her path despite the hardships and manages to convince her to run away. Just when he is about to turn his attention to Perv Asshat, Beatrix attacks Shadow.
Read More: The Eminence in Shadow Episode 18 Recap and Ending, Explained