Directed by Colin Krawchuk, 'The Jester' is a mystery horror film based on the 2016 short film of the same name. It stars Lelia Symington, Michael Sheffield, Delaney White, and Matt Servitto in the lead roles. The movie revolves around Emma, who arrives in a small Baltimore town to attend her estranged father's funeral. However, on the eve of Halloween, Emma and her half-sister, Jocelyn, find their lives threatened by the mysterious presence of an evil Jester who is terrorizing them. As a result, the sisters are forced to set aside their differences and fight the evil spirit. If you are wondering whether Emma and Jocelyn succeed in defeating the malicious street performer, here is everything you need to know about the ending of 'The Jester.' SPOILERS AHEAD!
The Jester Plot Synopsis
'The Jester' opens on Halloween eve with John Wheeler calling his estranged daughter, Emma, to apologize for his past mistake. Meanwhile, a mysterious man dressed like a street performer, dubbed the "Jester," follows John. Emma refuses to listen to her father and ends the call. A depressed John encounters the Jester, who hangs John from the bridge, killing him. John's death is deemed a suicide, and his daughter, Jocelyn, holds a funeral. Emma attends the funeral and meets her half-sister, Jocelyn, for the first time. Later, Emma agrees to meet Jocelyn at a bar to learn more about each other.
Emma and Jocelyn get to know each other at the bar and quickly become comfortable. However, when Jocelyn gives Emma a photograph of her and John, the latter was carrying when he died, Emma is rattled. Emma reveals that John abandoned her mother as a child. He started a new family, leading to Jocelyn's birth. Emma expresses her disdain for her deceased father before storming out of the bar. However, while walking to her hotel, Emma encounters the Jester, who blocks her way. As a result, she is forced to seek shelter in a convenience store.
On the other hand, Jocelyn spends some time with her friends, Liam, Alexis, and Madison. Jocelyn's friends suggest attending the local Halloween Festival, which Jocelyn attended every year with her father. Jocelyn becomes upset and senses her father's presence. As a result, she agrees to go to the Halloween festival with her friends. Meanwhile, Emma walks to her hotel after the Jester leaves, only to find him cutting his neck and dying. Therefore, Emma returns to the store and informs the police. However, when the police officers arrive, the Jester attacks and kills them.
At the festival, Jocelyn sees childhood memories of her father and becomes entranced. The Jester attacks Jocelyn's friends, kills them one by one, and corners Jocelyn. At the same time, Emma receives a call from her mother only to discover that the Jester is pretending to be her mother and gaslighting her. A distraught Emma decides to face the Jester once and for all while Jocelyn's fate hangs in the balance. Whether the estranged sisters defeat the evil street performer spirit or succumb to its malice forms the rest of the plot.
The Jester Ending: Is Jocelyn Dead?
The film's climax sees Emma's torment at the Jester's hands reaching its peak. The street performer's presence and its manipulation of Emma's feelings lead to a mental breakdown for the latter. While speaking with her mother over the phone, Emma is reminded of her inability to form meaningful emotional connections with others. She witnesses a young Jocelyn and John spending time together and being a happy family. On the other hand, Emma craves a father figure in life and detests John for abandoning her. As a result, the Jester pits Emma against Jocelyn as Emma's insecurities get the better of her.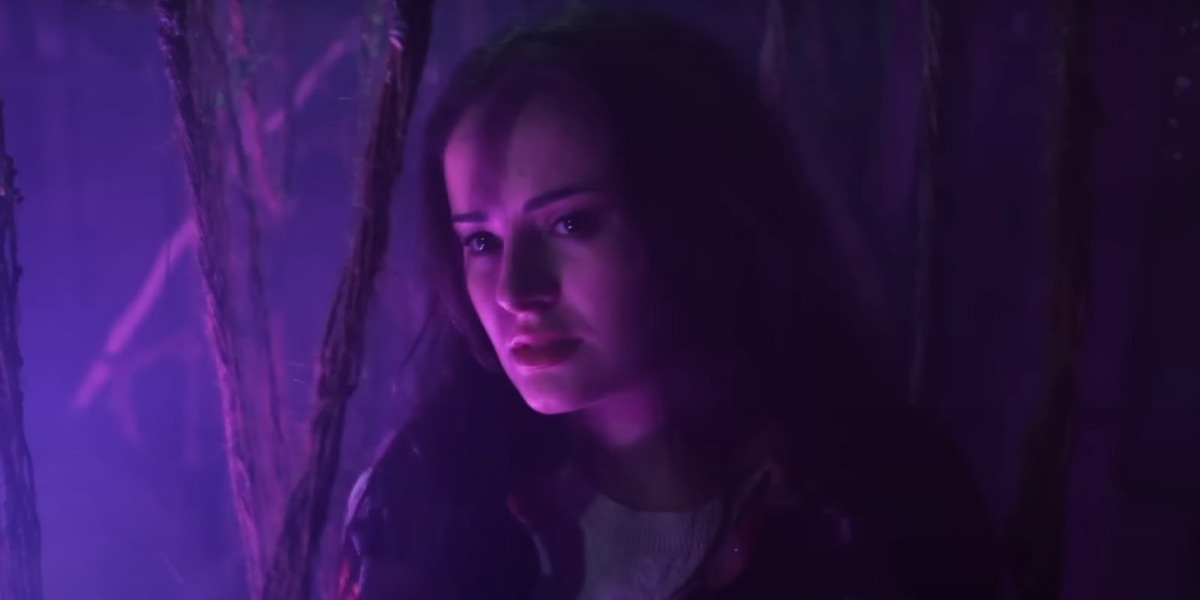 Ultimately, Emma feels Jocelyn is taunting her for her poor people skills. Moreover, Jocelyn implies that Emma is unlikeable, which is why John abandoned her as a child. However, before it becomes evident that Jocelyn is not actually insulting Emma and the Jester is using Emma's insecurities against her, Emma stabs her sister in the stomach. Consequently, the Jester's illusion breaks, and Emma realizes she has made a mistake by allowing her self-doubt and negative emotions from her fractured relationship with her father to get the better of her. However, Emma deduces the Jester's true nature and convinces it to haunt her in exchange for sparing Jocelyn's life. The final moments confirm that Emma succeeded in saving Jocelyn's life but must face the Jester's twisted mind games for the rest of her life.
Is The Jester Real? Why Did He Kill John?
The Jester is a being of pure malice that haunts Emma and Jocelyn in the movie. He first appears when John contemplates calling Emma and apologizing for abandoning her. However, when she refuses to listen to him, the Jester kills John. Similarly, the Jester later pits Emma and Jocelyn against each other, nearly killing the latter. The Jester's true nature and motives are unveiled after Emma realizes she was tricked into hurting her sister. Emma states that the Jester is a sickness that torments the Wheeler family members. While it isn't explicitly confirmed, the Jester seems to be an extension of emotional or mental issues or an evil spirit that takes advantage of these issues.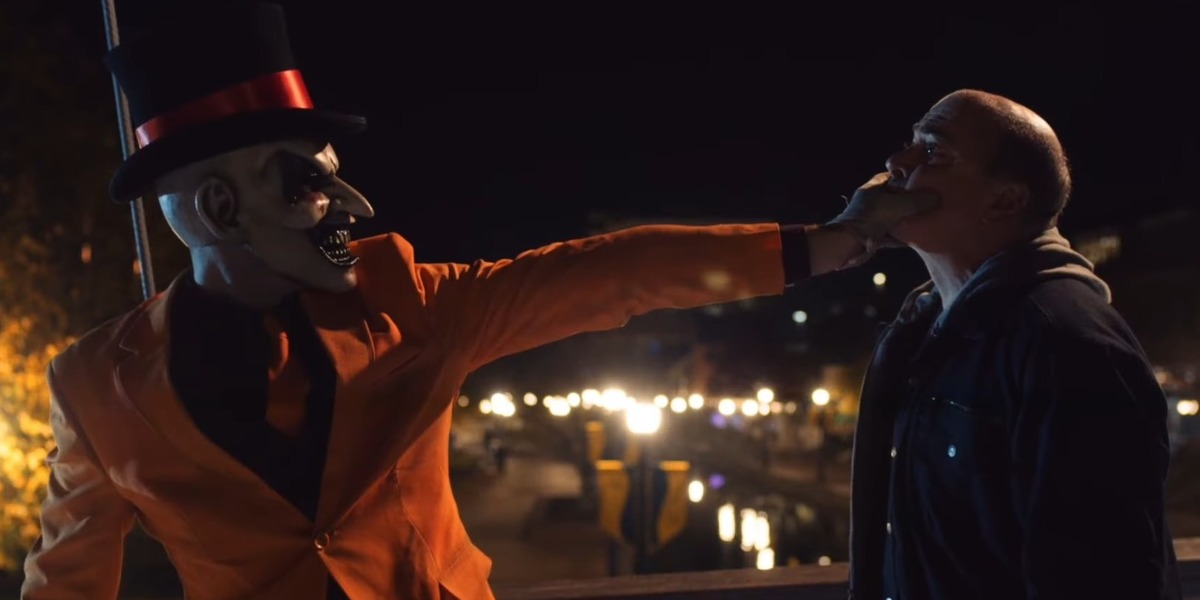 When John encounters the Jester, he feels guilty for abandoning Emma when she was a child. Similarly, Emma encounters the Jester when she grieves for John's death despite disliking her father. Lastly, Jocelyn encounters the Jester when dealing with a fear of abandonment after her father's death leaves her without a family. Moreover, the characters are repeatedly nagged and taunted over these emotional issues. Hence, the idea that the Jester is some sort of a supernatural sickness holds weight. Furthermore, during the climax, Emma realizes that the Jester is taking advantage of her fears and insecurities. The Jester appears over her shoulder when she makes peace with John over his grave in the final scenes but does not harm her. As a result, the idea that the Jester is a mixture of mental illness and an evil supernatural force is further corroborated.
Do Emma and Jocelyn Reconcile?
The film is primarily the story of a broken family. It deals with the mental horrors of familial issues, and the Jester is a personification of the same. At the start, Emma and Jocelyn are half-sisters in name only. While Jocelyn is eager to connect with Emma after John's death, Emma is cold and distant. Later, it is revealed that Emma was abandoned as a child by her father, which manifested in her distant and shutoff personality. Moreover, her insecurities force her to believe that she is the reason John left and started a new family. As a result, Emma is envious of Jocelyn and the relationship she shares with John. In contrast, Jocelyn is bright and cheerful but hides her fear of abandonment behind her smile. Jocelyn's mother died when she was young, and John's demise makes her feel alone and unworthy of having a family.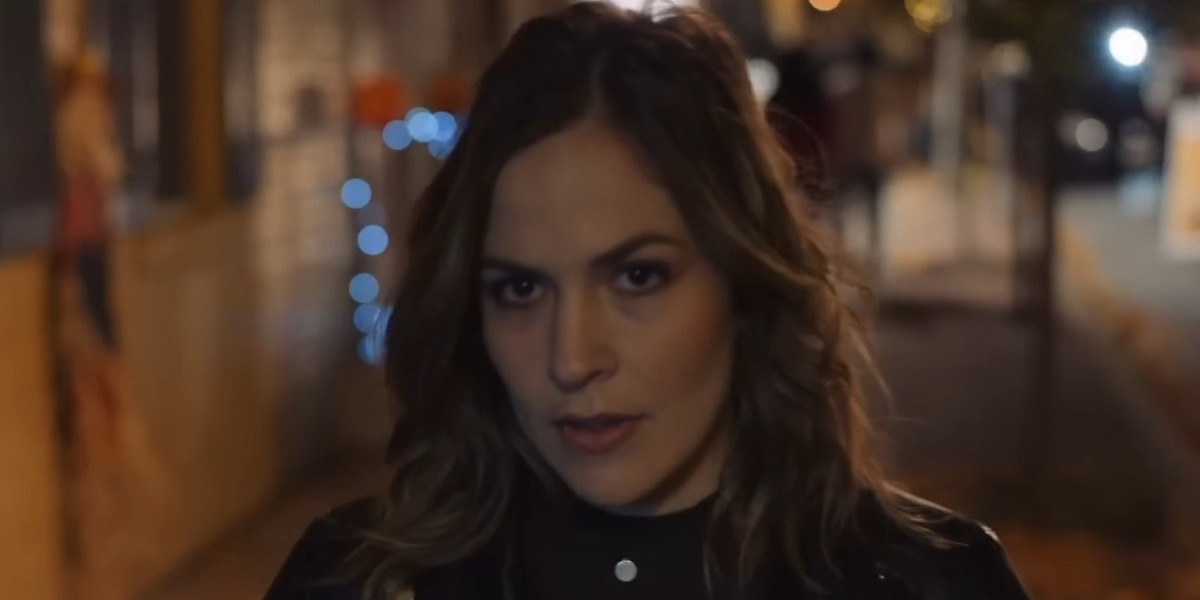 Ultimately, the sisters' experiences with the Jester help them come close as Emma and Jocelyn reconcile. In the final moments, Emma makes peace with John at his grave. She admits to craving a real relationship with her father, so she struggles to form meaningful relationships. However, with John gone, she finds an opportunity to form a meaningful connection with Jocelyn while the latter regains some semblance of a family she desperately needs. Thus, the film ends on an emotionally meaningful note as the sisters put the past behind them and become an important part of each other's lives. Furthermore, it is implied that their bond helps keep the sickness of the Jester at bay, and Emma and Jocelyn look forward to a bright future.
Read More: Most Rewatchable Halloween Horror Movies