Wars have given us tales of heroes, since time immemorial. We have heard glorious stories of their conquests and the enemies they have vanquished. However, not all heroes take lives on the battlefield. Some of them go out of their way to save lives. 'The Last Full Measure' tells the story of one such hero.
The protagonist is a US Air Force Pararescueman. Army medics might not end up shooting a single bullet during battles, but they are instrumental to victory, and more importantly, for the survival of the combat troops. The army medic's job is to treat wounded soldiers in the heat of battle.
However, to put your fellow soldier's life first, with disregard for your own safety, is a sign of absolute bravery, which is exactly what the protagonist of 'The Last Full Measure' displays. The movie is a riveting tale of a soldier's courage and the acknowledgment that he ultimately gets for his heroism. Naturally, you might be wondering if this intense film is based on a true story and we have got you covered in that regard.
What is 'The Last Full Measure' About?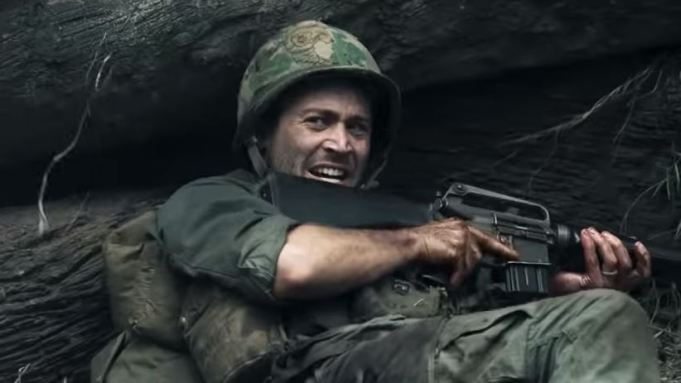 'The Last Full Measure' tells the story of William H. Pitsenbarger. The Vietnam War hero was a US Air Force Pararescueman, known as PJ, responsible for saving the lives of over 60 men. Pitsenbarger is most remembered for the mission he undertook on April 11, 1966. He was offered a chance to escape on the last chopper, leaving the combat zone, which was under heavy enemy fire.
Instead, he chose to stay behind and help the soldiers of the U.S. Army's 1st Infantry Division, before losing his life in what was one of the bloodiest battles during the Vietnam War.
The story then fast forwards to thirty-two years later, as we see Pentagon staffer Scott Huffman, whose career is on a fast-track, being charged with investigating a Medal of Honor request for Pitsenbarger. The request appears to have been put in by the deceased soldier's best friend, and partner on the mission, as well as his parents.
Upon further investigation, and interviews with army veterans who witnessed PJ's bravery, Huffman realizes that there is a broader conspiracy at play behind denying PJ the medal. The staffer goes to bat for the soldier and puts his own career on the line so PJ gets the justice he deserves.
Is 'The Last Full Measure' Based on a True Story?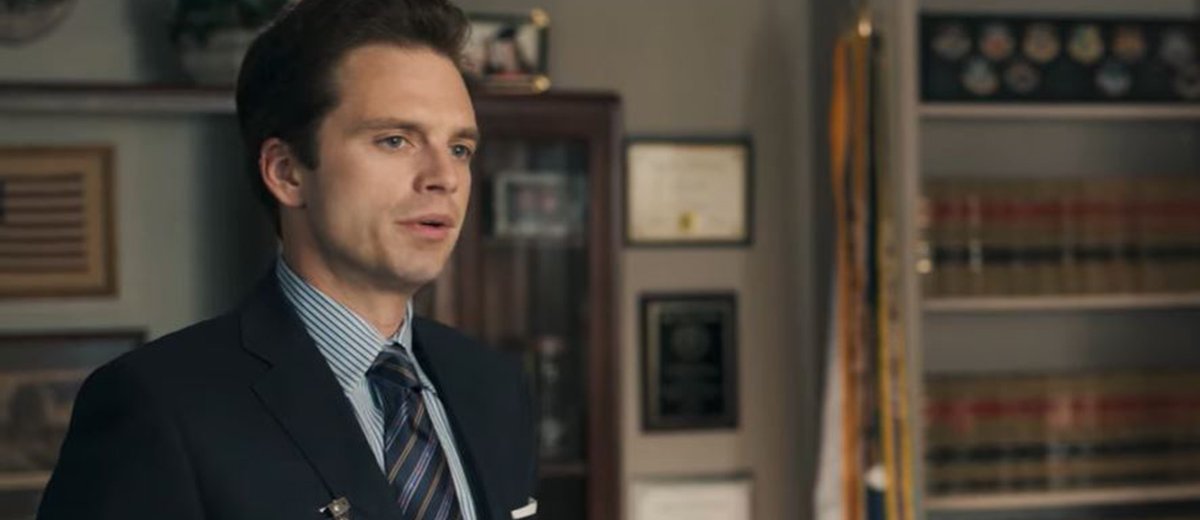 Yes, 'The Last Full Measure' is based on a true story, insofar as it recounts the acts of heroism of William H. Pitsenbarger. The man did lose his life in 1966 during the battle of Xa Cam My. Even the bit where he refuses to get on the chopper, choosing to assist the injured troops, is true.
That being said, the entire perspective of the story is set up through the eyes of a fictional Pentagon staffer. There are no reports of any conspiracy to deny Pitsenbarger his Medal of Honor. On December 8, 2000, Pitsenbarger was posthumously awarded the Medal of Honor, in a ceremony where he was also promoted to the rank of a Staff sergeant.
Not only is 'The Last Full Measure' based on a true story, but the people involved in the movie have gone to painstaking lengths to ensure an accurate portrayal. Producer Sidney Sherman commented, "Getting the battle right was key, and Todd spent thousands of hours talking to veterans of Operation Abilene and military experts in order to carefully plan our shoot". Among the film's technical advisors is John Pighini, who has retired from the Air Force.
Todd Robinson spoke about John's contributions and attention to detail, saying, "John is a Vietnam-era, highly decorated PJ … so he knew the lay of that land very well". Robinson continued, that John's nitpicky nature helped them portray the US Army's Charlie Company differently, compared to the Air Force PJs. Thus Pitsenbarger was not reduced to just another military guy in a war movie.
Even Jeremy Irvine, who plays the part of the deceased war hero, ensured that he extensively conversed with Pitsenbarger's former roommate and others who knew him. The actor stated, "Whenever you get the opportunity to play a role based on someone's real-life—let alone an individual who gave the ultimate sacrifice, like Pits—there is a huge responsibility to do them justice".
Who is William H. Pitsenbarger?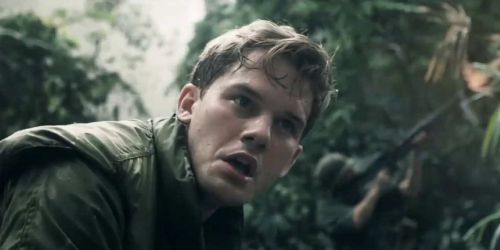 Now that we have established that 'The Last Full Measure' is based on true events, you might be wondering about who William H. Pitsenbarger is. Born in 1944, Pitsenbarger was eager to join the army at a very young age. He wanted to be a Green Beret as a junior in high school, but his parents did not give him permission to enlist.
After graduating high school, Pitsenbarger joined the Air Force, and during his basic training in 1963, he volunteered for Pararescue. Upon completion of qualifying requirements, William became part of one of the first groups of airmen who qualified for Pararescue right out of basic training.
Initially, he was sent on a temporary duty (TDY) assignment to Vietnam. Having completed it, he volunteered to go back. In 1965, he reported to Detachment 6, 38th Air Rescue and Recovery Squadron at Bien Hoa Air Base near Saigon. On April 11, 1966, the Joint Rescue Center dispatched two Huskies from Detachment 6. Their mission was to rescue army casualties pinned down in the battle of Cam My.
Pitsenbarger was lowered and went about the job quickly. Six men were flown to safety before the helicopters returned once again to Pitsenbarger, who remained on the ground with the infantrymen. At this time, one of the choppers came under attack. The pilot realized he had to get away, and Pitsenbarger could have climbed into the lowered litter basket, and left the battlefield.
However, he chose to remain, attending to wounded soldiers. For the next one and a half hours, Pitsenbarger made splints out of vines and designed stretchers out of saplings. He also helped redistribute ammo from the dead, among the living soldiers, when they were running out of bullets. Eventually, he picked up a rifle and tried to hold the Viet Cong off as well.
Pitsenbarger was killed that night by enemy snipers, and his body was found clutching a rifle in one hand, and a medical kit in the other. Though he did not make it out alive, his courage and devotion helped nine soldiers survive.
The brave Pitsenbarger is buried in Miami Memorial Park Cemetery Covington, Ohio.
In conclusion, 'The Last Full Measure' might approach the story from a fictional standpoint, but it recounts a very real tale of survival, honor, heroism, courage, and the lasting trauma of combat. At the center of this story is the real-life Pararescueman, William Hart Pitsenbarger, whose acts of valiance will remain cemented in memory, thanks to this movie.
Read More: Where Was 'The Last Full Measure' Filmed?