Directed by If Chen (Yifu Chen or Chen I-fu), 'The Post-Truth World' or 'Zui hou zhen xiang' is a Taiwanese Mandarin-language suspense thriller film. The plot revolves around Zhang Zheng-yi (Edward Chen). Once a rising baseball prodigy, Zheng-yi was convicted of murdering his girlfriend, Wang Shi-yun (Tzu Hsuan Chan), at a ballpark in 2012. Journalist and anchor Liu Li-min (Hsiao-chuan Chang) was also at the ballpark with his family at the time. When Li-min goes to interview an elderly mobster at the prison, Zheng-yi takes him captive and escapes. Although he lets Li-min go soon after, the latter becomes determined to find out what really happened seven years ago, not necessarily to prove Zheng-yi's innocence but to boost his waning career as an anchor. Here is everything you might want to know about the ending of 'The Post Truth World.' SPOILERS AHEAD.
The Post-Truth World Plot Synopsis
The term "post-truth" denotes the general public preference for appeals to emotion and personal beliefs over facts that can be proved objectively. In this film, this serves as a central motif as public opinion constantly shifts whenever Li-min releases a new video. On November 24, 2012, Li-min attends a game at the ballpark with his wife, Xu Ya-jing, and daughter Liu Zhen-zhen. Zheng-yi is also there, along with Shi-yun and her brother. Zheng-yi and Shi-yun argue after her brother reveals that her father wants her to attend college and not go to America with her boyfriend. Soon after, Zheng-yi is found clutching the dead body of Shi-yun. All evidence that the authorities find paints Zheng-yi as the culprit, and he is convicted and sent to jail.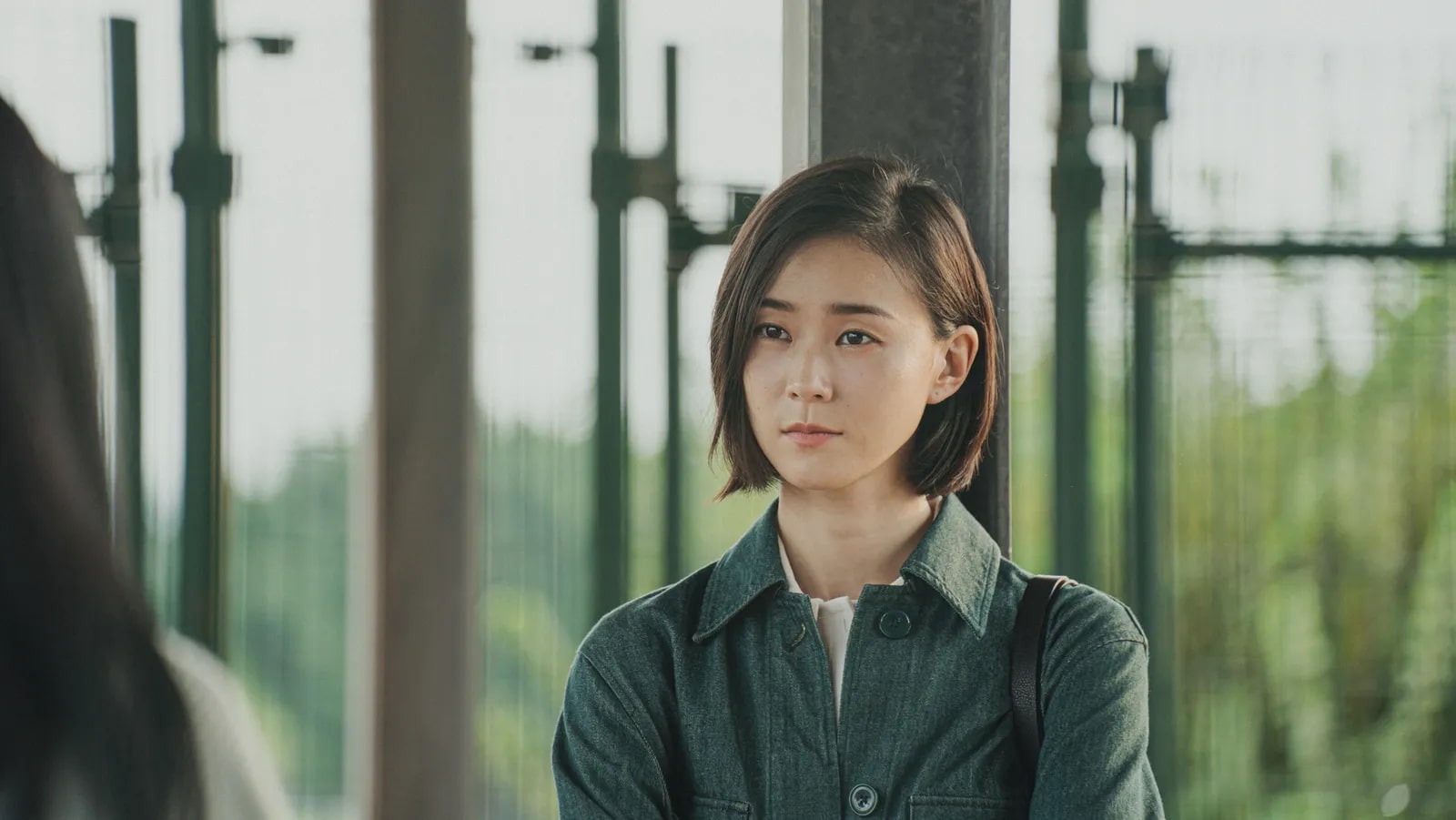 Seven years pass, and we find Li-min, now a widower, living with his daughter. Two years ago, Ya-jing died of gastric cancer. Li-min's show, 'True Standpoint,' isn't doing the desired numbers, so he feels pressurized by his editor. Desperate for a worthwhile scoop, he agrees to visit an elderly mobster in prison and is subsequently taken hostage by Zheng-yi in his bid to escape.
Realizing this is precisely what he was hoping for, Li-min presses the recording on his phone and live-streams his abduction. He learns that Zheng-yi did not target him for any specific reason. He was the only reporter to come to the prison to interview the elderly mobster. Zheng-yi throws Li-min's phone into a lake, drops him off, and takes his car. As the video reaches over a million views, Li-min decides to investigate Shi-yun's death. Meanwhile, Zheng-yi learns there is a connection between him and the anchor he abducted. Apparently, Ya-jing penned a proposal for a news segment on Zheng-yi's doping.
The Post-Truth World Ending: Who Killed Wang Shi-yun?
The central mystery of the film revolves around the death of Shi-yun. She was a daughter of a wealthy man who did not like that she was in a relationship with Zheng-yi, a boy from a much humbler background. After Zheng-yi shows up at Li-min's home and takes his daughter hostage at knife point, demanding to know what his wife's involvement was in the death of his girlfriend, Li-min is caught off-guard because Ya-jing never spoke about any of this to him. He starts going through his wife's stuff from work and finds a small bag of cocaine in the file designated for the research on Shi-yun. He also discovers in his wife's day planner that she was supposed to meet Shi-yun on November 24 at the washroom where the younger girl's body was found.
Zheng-yi realizes that he had an illegal substance called tuaminoheptane in his blood from the supplement drink Shi-yun was giving him. As the source of information about Ya-jing is Shi-yun's brother, Li-min visits Shi-yun's family, with Zheng-yi staying back in the car. They discover it was Shi-yun's father who suggested the particular brand of supplement to Shi-yun, who had no idea it contained banned substances. Moreover, Shi-yun's father also tipped Ya-jing off about Zheng-yi's doping, intending to destroy the young man's career before it even began.
It turns out that when Shi-yun realized this, she approached Ya-jing and pleaded with her not to do the segment on Zheng-yi's doping. In exchange, she promised to give the reporter a story about a drug cartel at their school. She claimed that Wu Lin, the scion of the affluent Wu family, is the head of the said cartel, and she herself was part of it. Indeed, post-mortem reports reveal that there was cocaine in her system at the time of her death.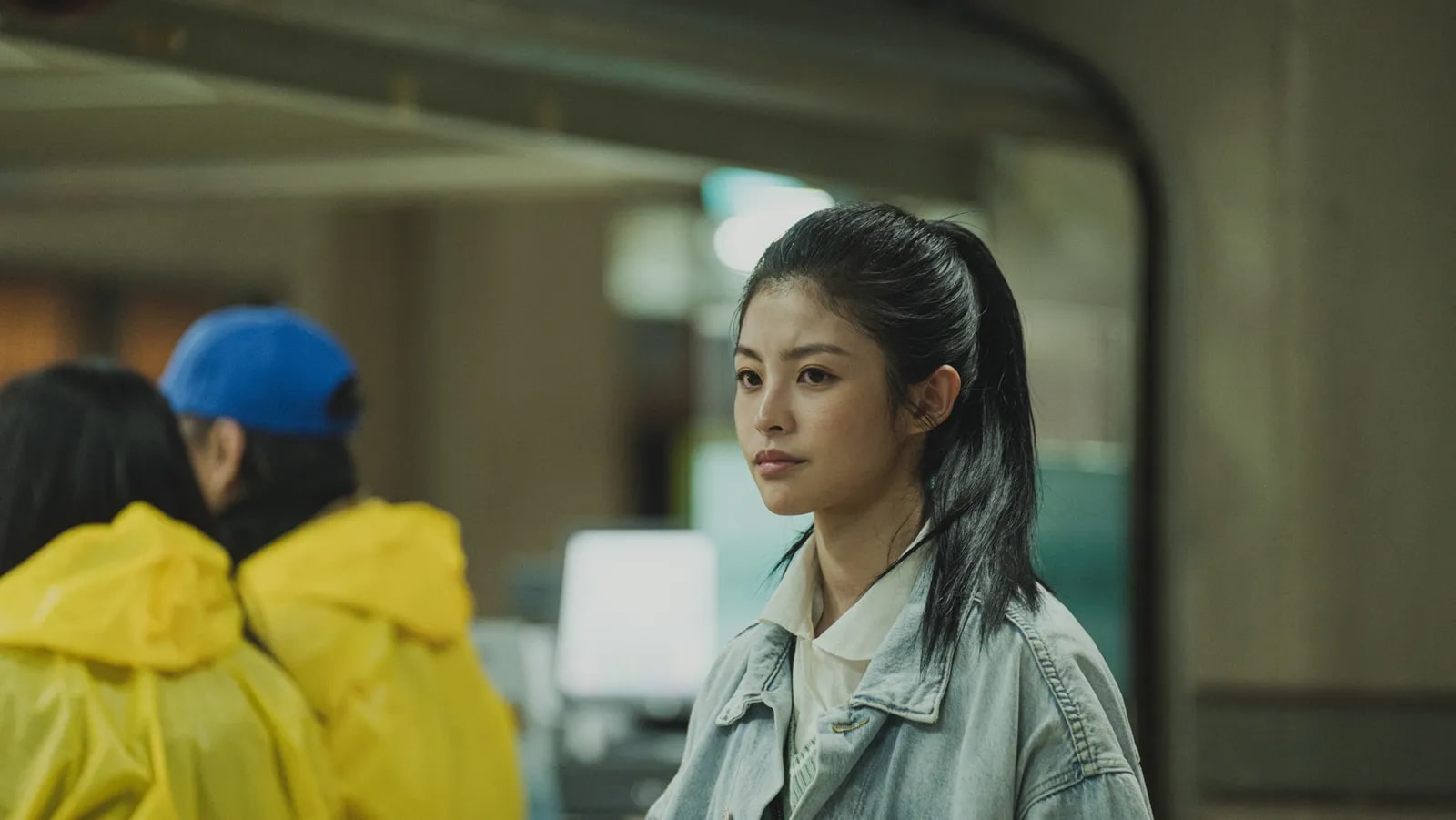 Ultimately, all these clues lead to nowhere. Li-min finds out his wife completed her investigation and discovered that there wasn't any cartel at the school; Wu Lin got the drugs from his cousin in North America. He is the one who broke the camera there, but he never thought that Shi-yun would be murdered later at that very spot. Shi-yun fabricated the entire thing, including putting $600,000 in her own account, to ensure that Zheng-yi's career would not be destroyed for something that her father concocted.
Li-min eventually finds the answer, or at least part of it, when he notices Zeng Jing-an selling drinks at the ballpark in a photo he took with his family. Earlier in the film, Li-min and his daughter visited an elderly woman suffering from severe amnesia: Chen Mei-zhi. She used to work at the ballpark when Shi-yun was killed. When Li-min mentioned Zheng-yi's name during their visit, she started apologizing. In the present, Li-min deduces that her grandson Zeng Jing-an is somehow involved in Shi-yun's death. When Li-min and Zheng-yi confront him, Jing-an accepts culpability, claiming it was an accident. Shi-yun took cocaine for the first time while meeting Ya-jing and Wu Lin and was under its influence when Jing-an encountered her. There was a scuffle that Shi-yun initiated, and she was accidentally killed. He also claims that his grandmother helped him clean up afterward.
Zheng-yi kills Jing-an, and Li-min claims that it happened because Zheng-yi was protecting him. Li-min finds out what really happened in that closed-off washroom toward the end of the film. It is explained in the post-credits scene. As Shi-yun was dying, she tried calling Zheng-yi, asking for his help and saying it hurt. There is a metallic sound in the background. Li-min realizes that it came from the knee brace Mei-zhi wears. It was she who was in the washroom with Shi-yun at the time of the younger woman's death and not her grandson. Mei-zhi is the one responsible for Shi-yun's accidental death.
How Did Zeng Jing-an die?
Although Li-min tells the authorities and the world that Zheng-yi killed Jing-an after the latter took him hostage, the reality is something different. The climactic scene happens in the same washroom as Shi-yun's death, though this time, it is functional. When Zheng-yi tries to shoot Jing-an, Li-min intervenes. Jing-an shoves Li-min away and tries to escape. But Zheng-yi catches him and stabs him to death with one of the broken tiles. Li-min also lies that Jing-an tried to rape Shi-yun, hiding that she was under the influence of cocaine.

All this happens before Li-min discovers the truth about Mei-zhi. But even after that, he upholds the lie. This ending encapsulates the main theme of the film. In the world of social media, truth matters less than perception. This is especially underscored in a neat scene toward the end of the film. Zhen-zhen tells her father the first time she saw Zheng-yi, she knew he was not a killer. When La-min asks what about Jing-an, she promptly replies, "Totally a killer." The truth is the opposite of this perception. Jing-an didn't kill anyone; his only crime was helping his grandmother clean up all the evidence after Shi-yun's death. Meanwhile, overcome by his rage, Zheng-yi brutally kills Jing-an.
We can probably assume that Li-min feels some regret about what happened. But it is not prominent enough for him to do something about it. It is heavily implied that he even erases the recording he made when he visited Mei-zhi, the only piece of evidence that can prove that Jing-an was innocent. Life has taken a positive turn for Li-min since all this happened. He is now a viral newscaster with a significant following, and his sense of guilt is not high enough to jeopardize that. But he does feel some guilt, which is why he has not posted videos since, but then, his daughter reminds him that if he does not remain active, he will lose the followers and cloud he has gathered.
Read More: Is Post-Truth World's Zhang Zheng-Yi Based on a Real Chinese Baseball Player?